Nathan Wood | You have to set your sights high joining a club of this stature
10th June 2022
First team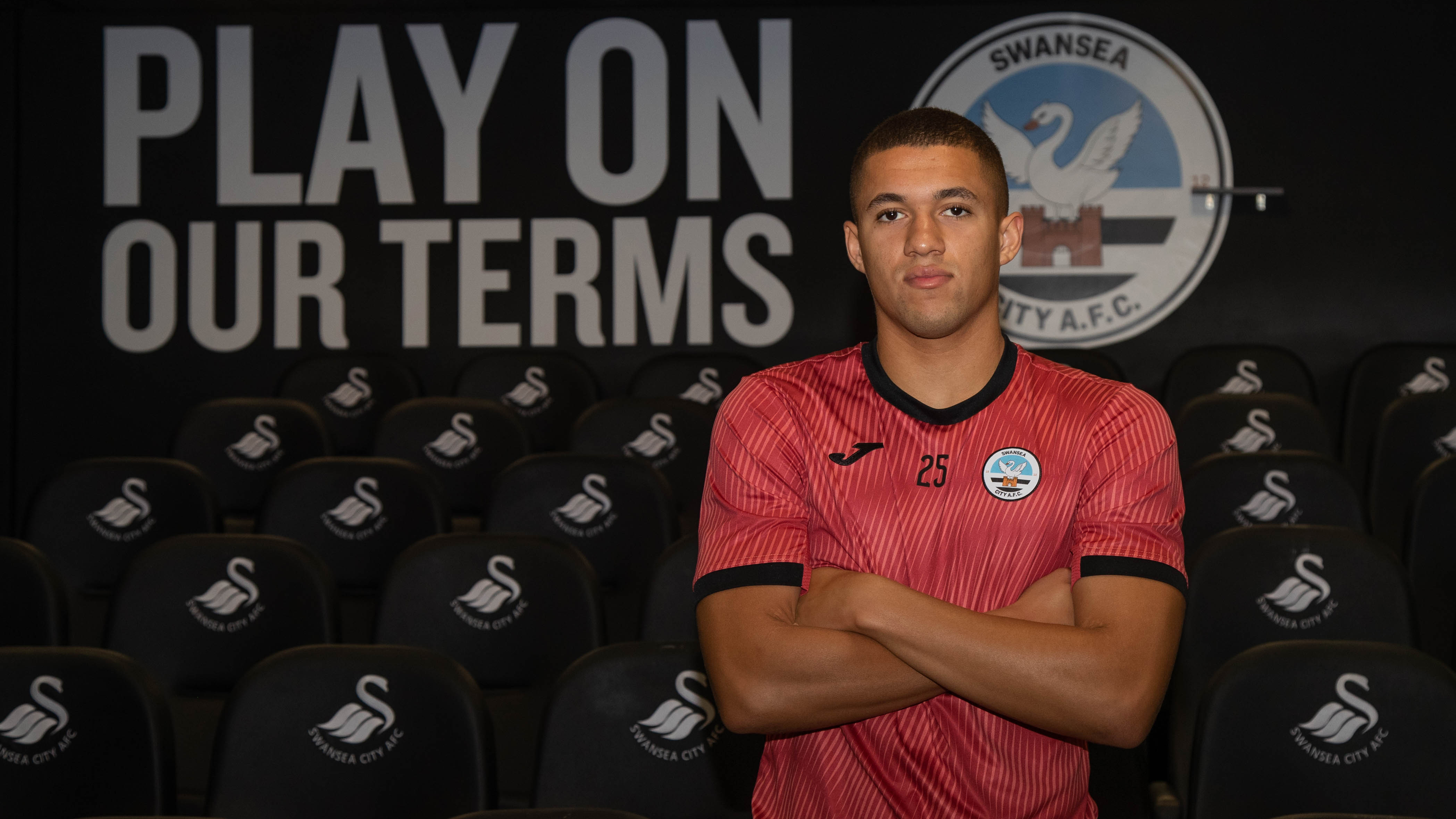 Nathan Wood is determined to succeed at Swansea City and help the club get back to where it belongs.
The 20-year-old centre-back has become Russell Martin's first summer signing after joining from Middlesbrough for an undisclosed fee, subject to international clearance.
Wood came through the ranks at Boro – becoming their youngest-ever player – and the England age-grade international has also picked up senior experience during loan spells with Crewe and Hibernian.
He bolsters head coach Martin's defensive options, providing a combination of pace, height and confidence on the ball.
And, having admired the Swans and their style of play for a number of years, Wood wants to taste success on a personal and collective level in SA1.
"Obviously I have come here to play and to improve as a player. That is the standard for me wherever I go," he said.
"But when you look at the facilities here at Swansea, the people at the club, the players, the fans and the stadium. You look at it all and it's a Premier League club.
"It's a no-brainer, if you come to a club like this there is no point setting low goals. You should aim to be the absolute best you can be.
"That's a given, you want to win every game and you want to bring success. If you don't then the challenge is to improve until you do."
And Wood revealed the key role Martin had played in convincing him to leave his hometown club for a fresh start in new surroundings.
"Russell and I have spoken a few times over the years, and we have kept in touch and had a decent relationship. As soon as I knew it was an option to come here, I did not think about anything else," he added.
"I already knew a lot about the club and the manager, it was a bit of a no-brainer for me.
"The style of play has been there through the years, it has always been a club I have looked at and thought 'I would like to play for them'.
"They look to play football the right way and I feel I would fit in as I like to play football with the ball at my feet.
"I feel it's a good fit for me and I've admired how they play, I remember guys like Wilfried Bony and guys like that.
"As a player you always have clubs in mind that you would like to go to, Swansea has been one of those for me.
"I enjoy the physical and mental challenge of defending, that is my job at the end of the day.
"But the most enjoyable part of football is playing with the ball, and that is what this club has always been about."
Wood, the son of former Crystal Palace, Middlesbrough and Coventry defender Dean Gordon, is a product of the Boro academy.
But he is grateful for a grounding in other sports, particularly athletics, which he feels has served him well as he has developed.
Wood was running 100 metres in a shade over 13 seconds at the age of 13, while at the same age he was ranked in the top 10 in Britain at the high jump.
"I did not go into an academy until I was 13, so I had the chance to take part in other sports like athletics and rugby, although I wasn't very good at that," he says with a smile.
"At one point athletics was one of my main focuses because it was there for me during the off-season from football.
"I admired Usain Bolt, but I did everything; high jump, long jump, middle-distance running, sprinting. I wasn't good at all of them but I think that upbringing with athletics really helped me and I have to thank my coaches.
"I will never forget what they did for me, because I definitely benefited from it and enjoyed playing Sunday league with my mates. I got to experience all that and I would not change that at all."
Once in the Teessiders academy, Wood progressed quickly and became their youngest player when he came off the bench against Notts County in the Carabao Cup in 2018, aged just 16 years and 75 days.
Further first-team experience has followed, while there was a positive loan spell at Crewe, and one frustrating stint with Hibernian.
Those highs and lows have been taken onboard and the lessons absorbed by Wood, and he believes he has emerged stronger for it.
"It was a nice moment to make my debut for Boro, although it was a bit weird with how it came about. I was in Year 11 in school and getting time off to go and train with the first team," recalls Wood.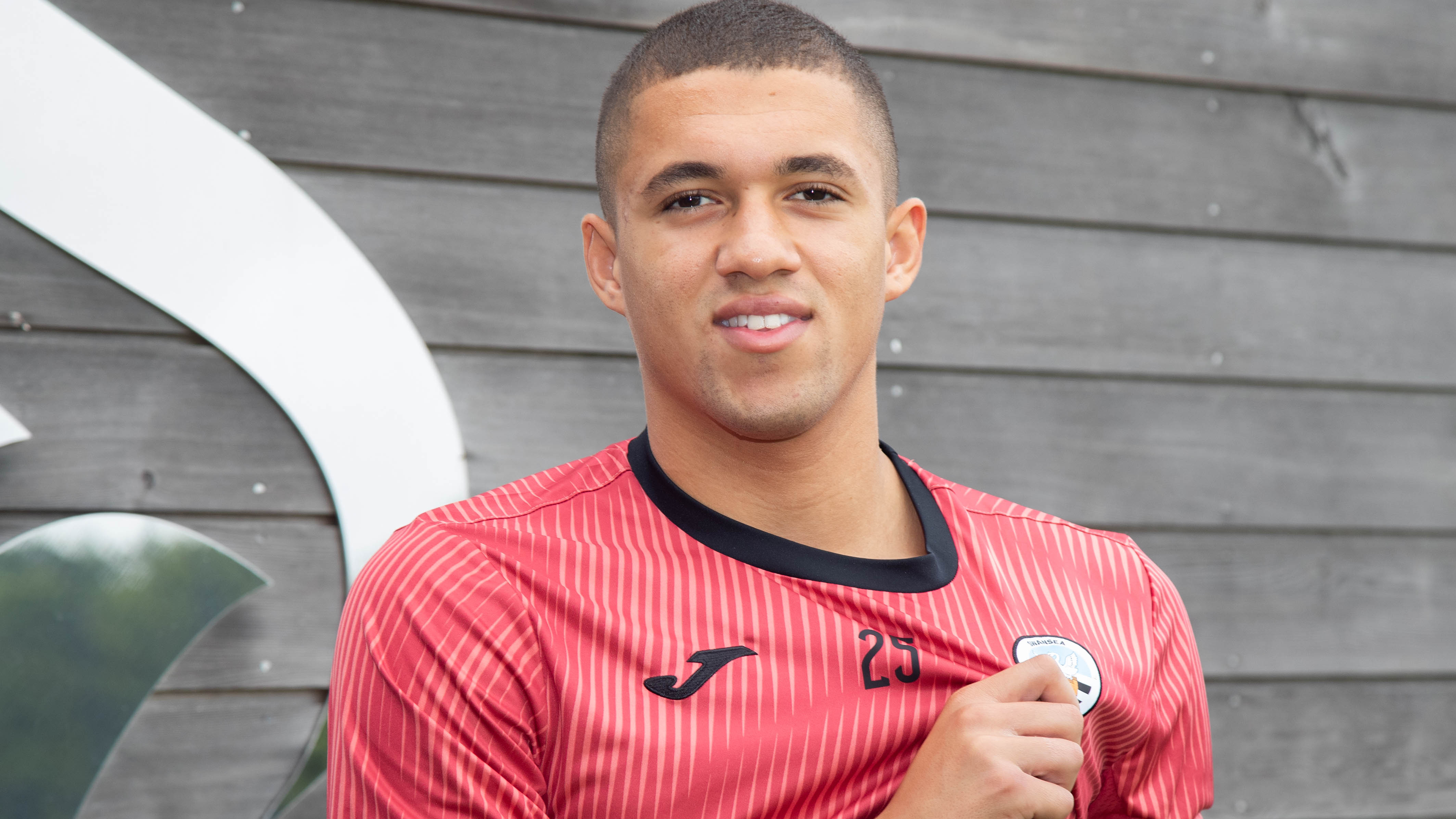 "Tony Pulis was the manager and Jonathan Woodgate was on the coaching staff, and he was a fan of mine because we had worked together with the under-18s.
"Daniel Ayala got injured and I came in and done quite well, but I did not think it was anything special. I got my chance and it was amazing, I did not feel any pressure, I was just playing for my hometown club and it is one of my proudest moments.
"With the loan moves I discovered so much about myself. I loved my time at Crewe, I made 10 starts in quite quick time and I needed that.
"The Hibs loan was harder, but I learnt the most about myself as a person as it really pushed me mentally.
"I was away from home, I was not playing when I really wanted to.
"It was tough, but I am all the better for having been through that. I feel like those are the sort of experiences where you cannot look back with bad blood.
"Everything happens for a reason, I genuinely believe that, and it gave me a different outlook on things.
"I always threw myself 100 per cent into my football, but you do need something to give you that balance and that taught me that.
"I needed to learn that, it has helped me in the long run. I am always looking to improve, it's the same here and I cannot wait to get down to it."