Nathanael Ogbeta | I am grateful for this opportunity, I have to make the most of it
2nd February 2022
First team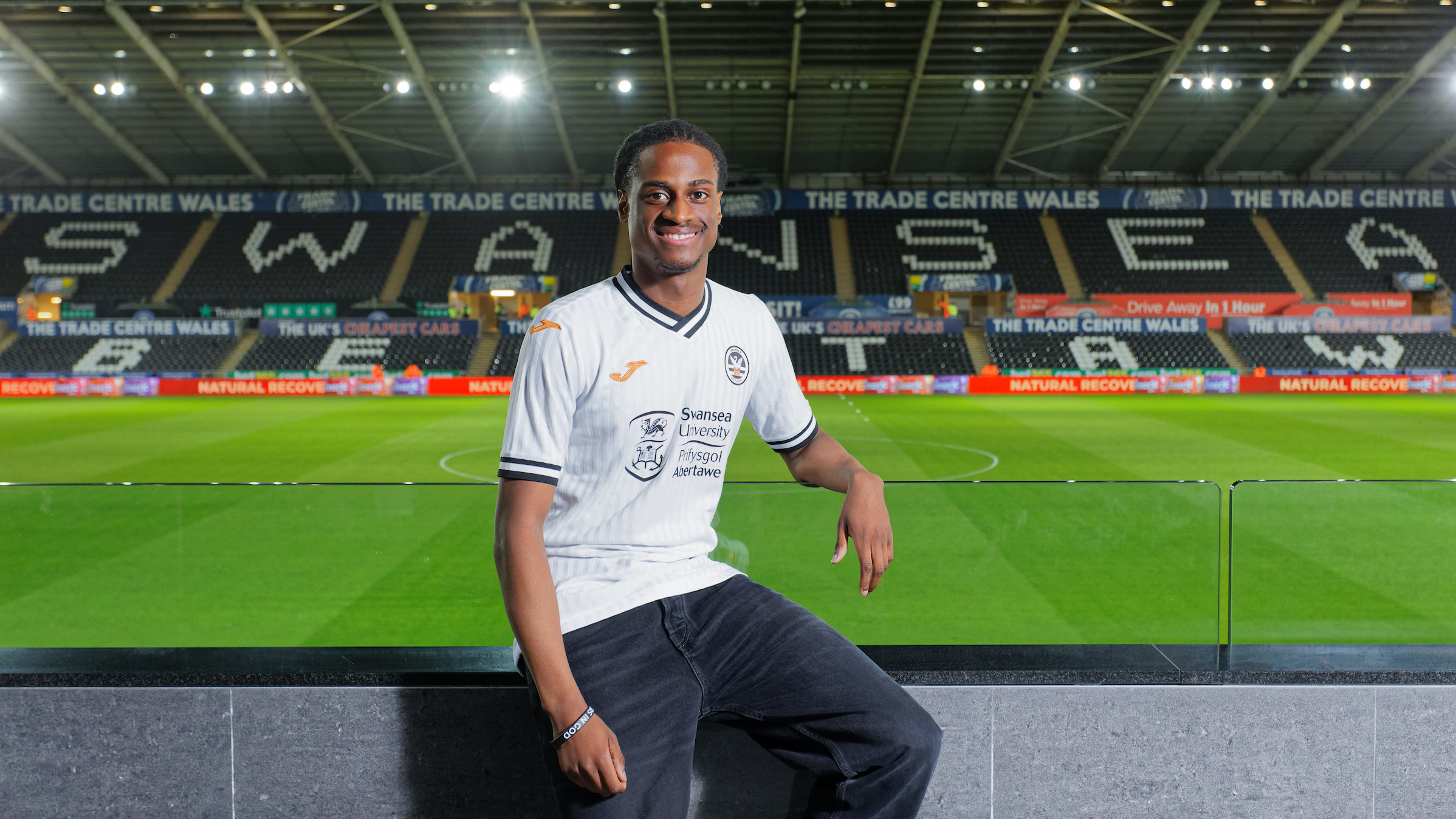 Nathanael Ogbeta may have had a nervous wait on deadline day, but the defender is determined to make the most of his opportunity after joining Swansea City.
The 20-year-old joined the Swans from Shrewsbury Town on the final day of the January window, with the move being announced bang on the 11pm cut-off.
Ogbeta, who has signed a two-and-a-half year contract at the Swansea.com Stadium, was in attendance for Tuesday's game against Luton and could be in contention to make his debut against Blackburn this weekend.
And the Manchester City academy product is desperate to make sure he develops and delivers during his time in a Swansea shirt.
"I am so happy, it was a crazy deadline day. We were waiting as a family hoping it would go through, it was challenging but we kept faith that it would get done and we just rejoiced when it was done," he said.
"It was dramatic, but I am so happy. I had heard a couple of weeks ago that there was some interest and it progressed from there.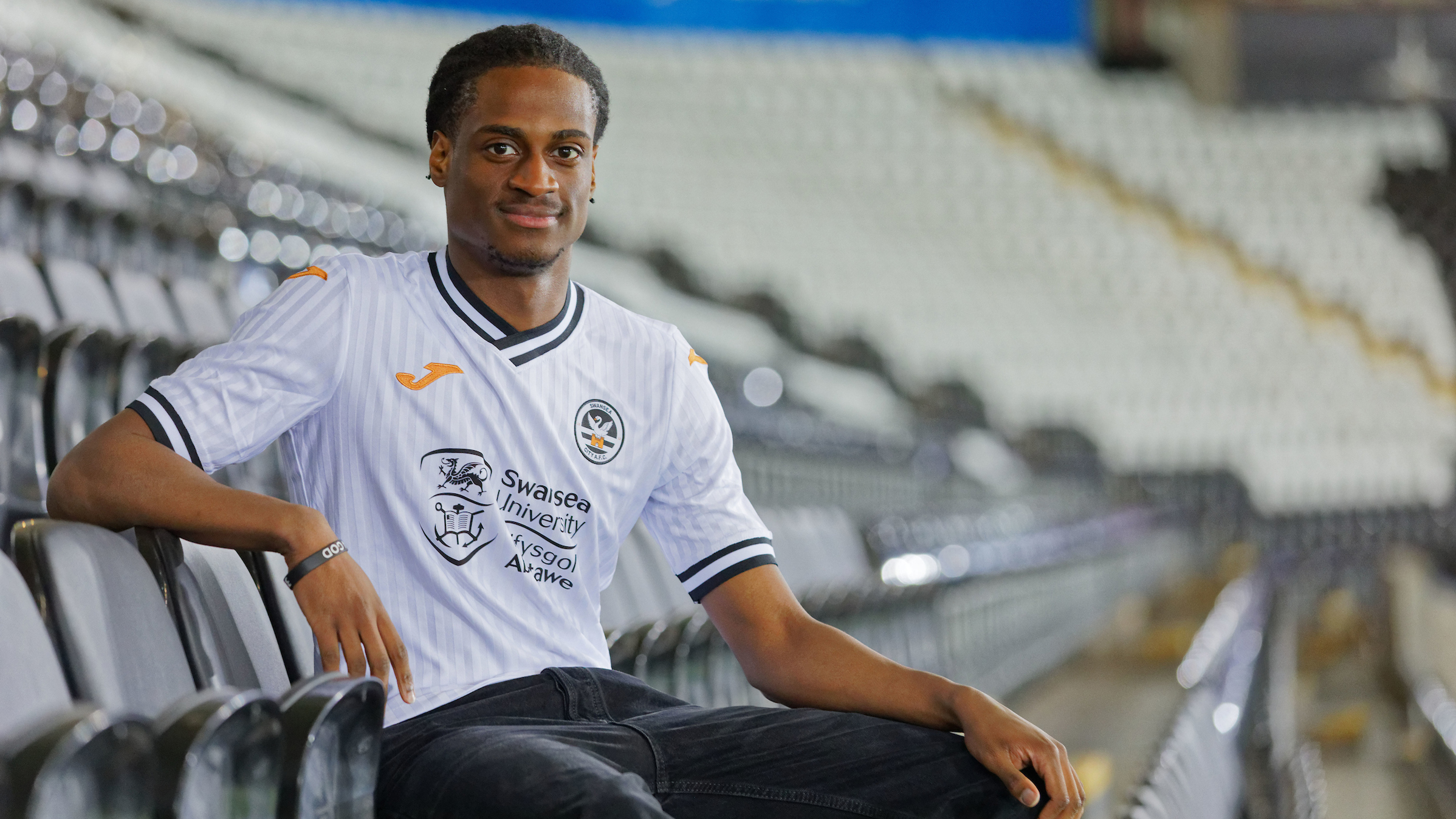 "I cannot wait, just to be at the stadium under the lights was amazing and I cannot wait to be out there.
"I wish I could have played as I had my boots in the car! But I just want to grow as a player and develop my game.
"There is so much for me to learn and improve on. I want to be a better player, and I want to help the team improve too.
"There's a lot of quality here, and I want to be a big presence. I am big on my faith, it is very important to me.
"This is a big opportunity and I want to make the most of this chance."
There are familiar faces for Ogbeta in the Swans dressing room, with fellow City products Joel Latibeaudiere and Finley Burns among them.
But he also received a glowing Swansea reference from his cousin Ethan Laird, who spend the first half of the season on loan in SA1.
"My cousin Ethan was here recently, and he spoke so highly of the club, and he also worked with Russell Martin at MK Dons so I had heard so many good things about him, his staff and the club," added Ogbeta.
"He felt so at home here, he said it was a family club and he felt so comfortable.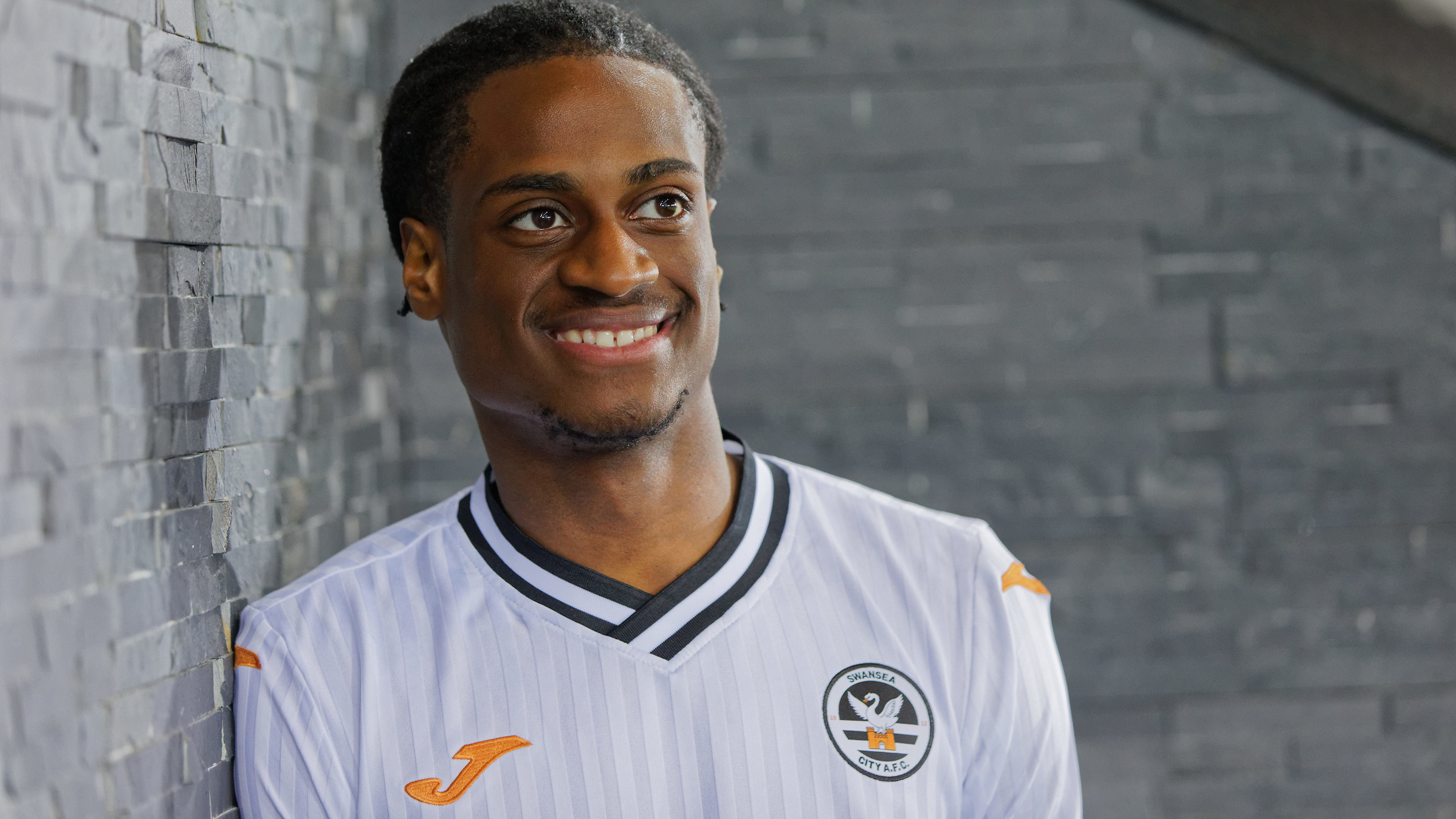 "That was a big thing for me, as was the way they want to play football. I have gone through my career used to playing possession-based football.
"I love to do that and it just felt the right move, there are a lot of young players here and I feel it will be a really good project for the future.
"I am a player who likes to be in possession, I am comfortable on the ball and I think that brings out the best in me.
"I like to see myself as an attacking threat, I like to go forward and beat a man, but I back myself defensively. I am not afraid of accepting that challenge and facing someone one against one.
"I am confident and I want to help the team by creating chances, creating goals."
Another familiar face for Ogebta is Swansea sporting director Mark Allen, who signed him up to City's academy during his own time with the Citizens.
That gave the left-sided player the chance to work under Pep Guardiola, while the defender was also keen to stress the importance of getting his first senior experience under his belt during his successful time with the Shrews.
"I have known Mark since I was younger and he has always believed in me. He gave me a scholarship at quite a young age," he said.
"He did so much to get this move done and I cannot thank him enough for that and helping I and my family to be here.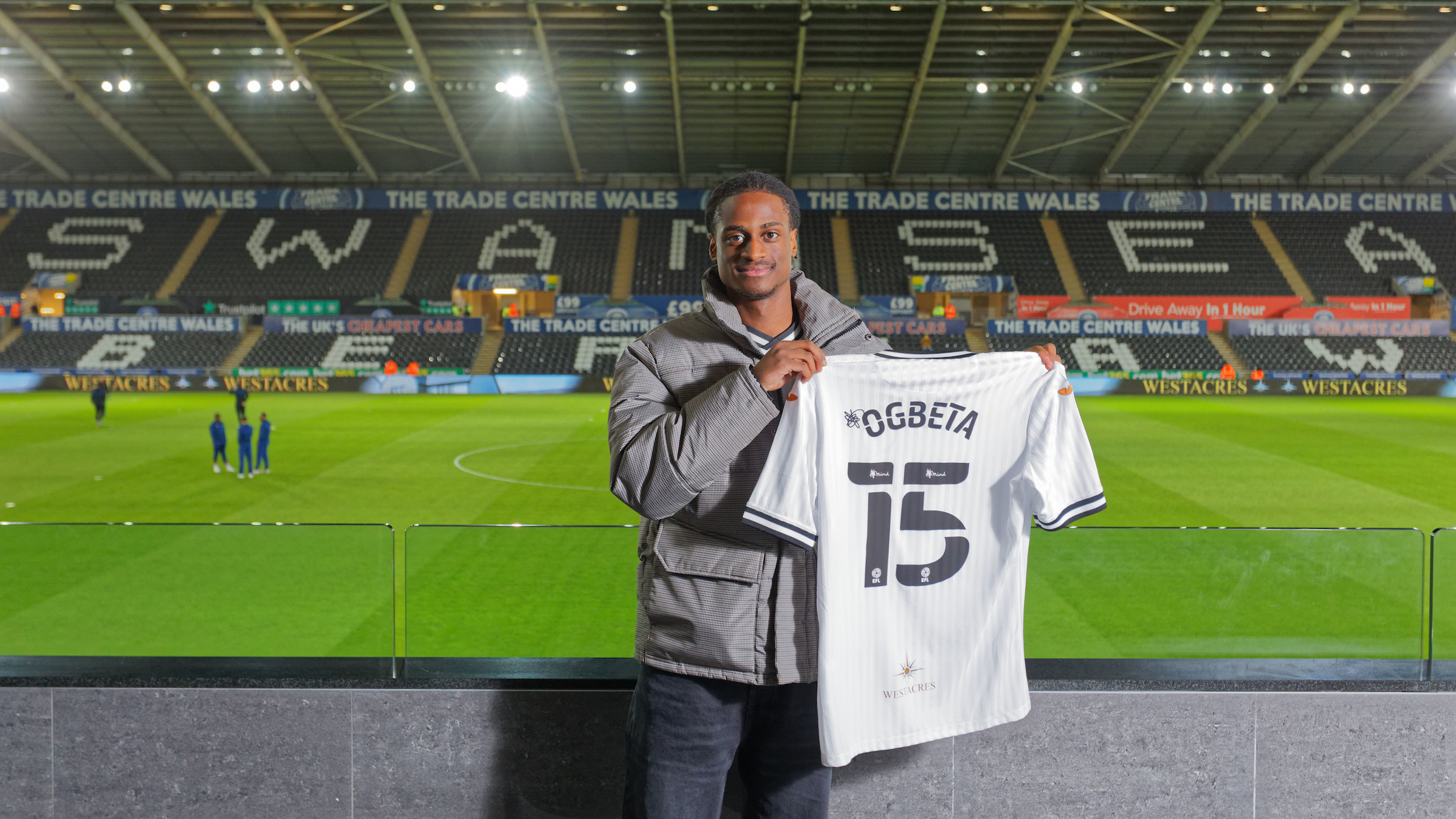 "I had a great time at Manchester City. In 2018 I was fortunate enough to go with the first team during pre-season as a number of players were on international duty at the World Cup.
"I got to work with Pep Guardiola and it was a fantastic experience. It was very intense, and every training session was like a game as everyone wants to impress so much.
"That experience, being in the midst of a great manager like that, and soaking up the detail he was giving me and the understanding of the game he gave me was amazing.
"I learned so much and I grew and developed so much, and I understood what it's like to work for a manager with a certain philosophy and knowing you have to live up to that and deliver on that every day.
"Been able to see his concepts had a big impact on me, and I was grateful for the time I spent at Shrewsbury to get that senior experience.
"I needed that, I needed that hands-on experience and the manager (Steve Cotterill) really helped me. He was strong with me, he gave me real direction and made me focus on football and being the best I can be, and not resting on my laurels.
"Now I have this chance I want to make the most of it and do my very best for Swansea City."