Neil Taylor | Swansea City will always be a special club to me
16th November 2022
Club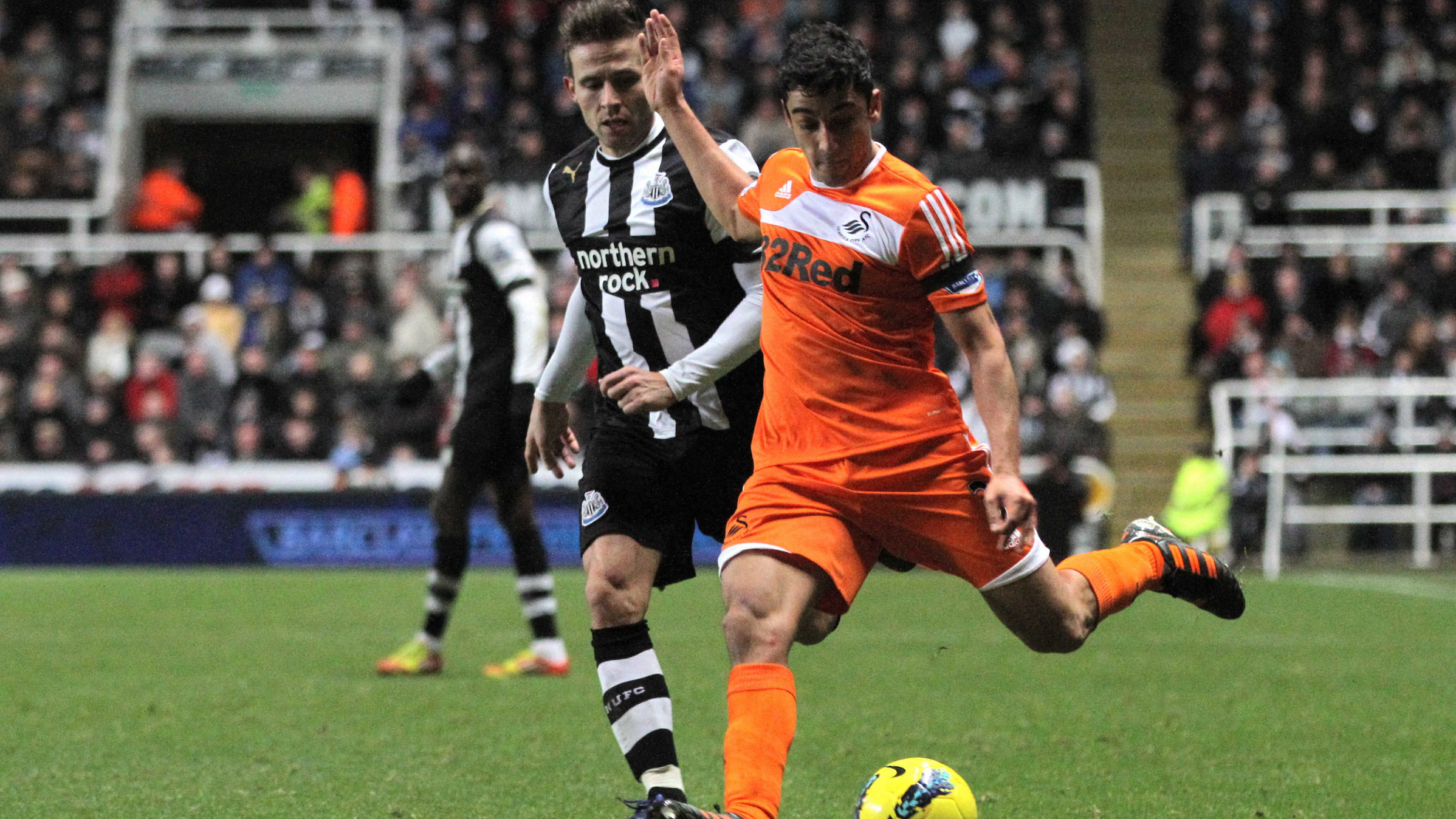 Neil Taylor will always have a place in his heart for Swansea City, describing his six-and-a-half years with the club as "special" following the decision to hang up his boots.
Taylor, 33, brought down the curtain on his playing career last week, having also represented Wrexham, Aston Villa and Milddesbrough.
But it is for his time with the Swans that the defender – who also won 43 caps for Wales and helped the national side reach the semi-finals of Euro 2016 – will be best remembered at club level.
After joining from Wrexham in 2010, Taylor would go on to make 179 appearances and be part of one of the greatest eras in the club's history.
He quickly became a regular under Brendan Rodgers as the Swans secured promotion to the Premier League in 2011, although a red card in the first leg of the play-off semi-final against Nottingham Forest ensured he missed out on the famous 4-2 win over Reading at Wembley.
He continued to impress during the club's maiden top-flight campaign, and featured for Great Britain at the 2012 Olympics, only for a serious ankle injury at the start of the following campaign to cruelly deny him any involvement in the Swans' march to League Cup glory.
However, he would get the chance to experience European football the following year, featuring in Europa League fixtures against Malmo, Petrolul Ploesti, Kuban Krasnodar, St Gallen, Valencia and Napoli as he and Ben Davies battled it out for the left-back slot.
Taylor rediscovered some of his best form as the Swans finished eighth in the Premier League under Garry Monk during the 2014-15 season, and was nearly an ever-present that campaign.
He left the Swans in January 2017, but continues to follow the club from afar after a career where the St Asaph-born left-back believes he wrung everything out of the talent he had.
"I'm very proud of my career and what I managed to achieve," says Taylor.
"I personally don't think I'm that talented a footballer. I feel like I squeezed everything out of myself that I could during my career, I hang up my boots knowing I gave it everything I had and I could not ask any more than that.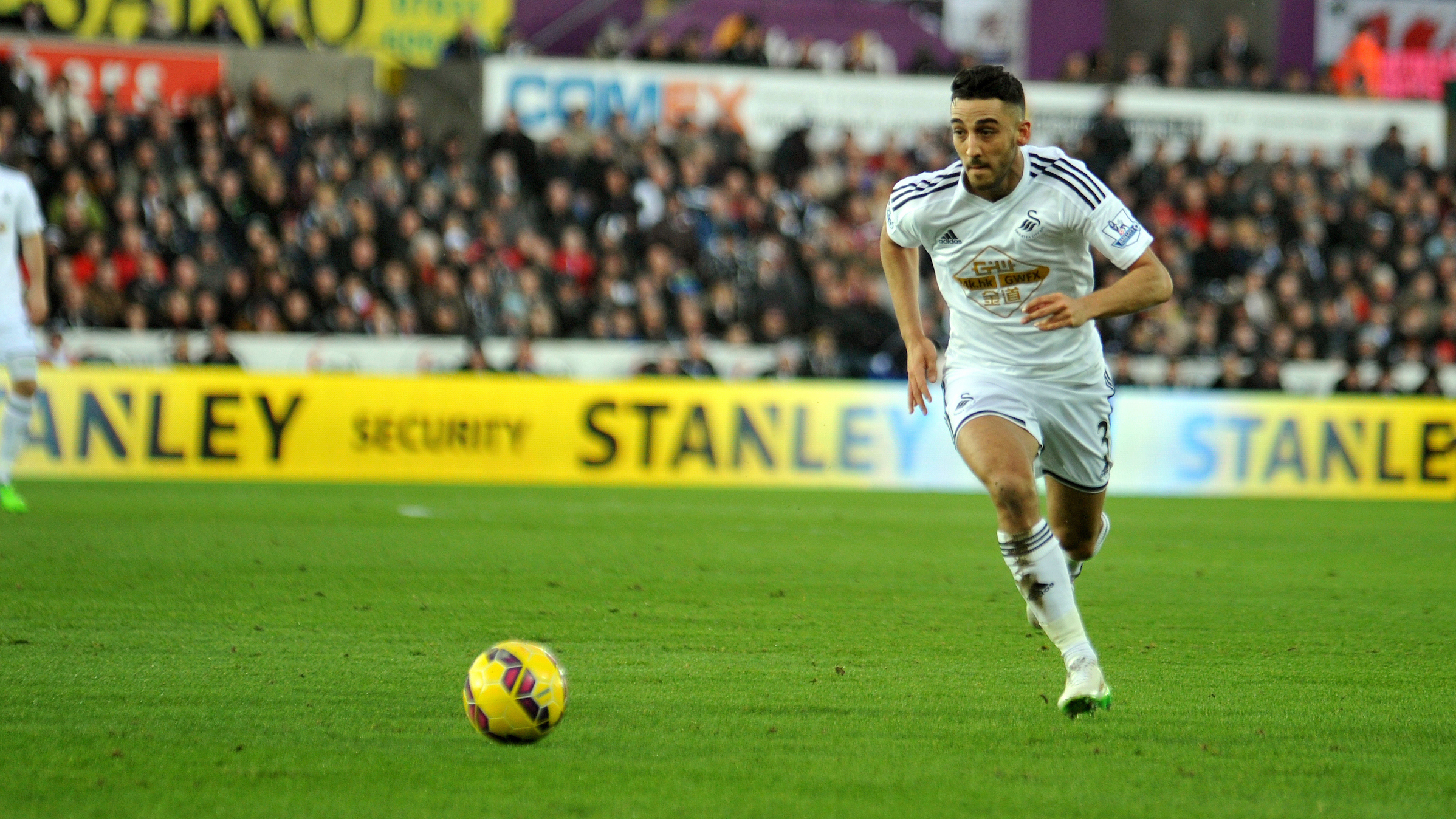 "I always had the will to do it and go higher and that made Swansea such a perfect fit for me. My time at Swansea was such an amazing time, I am always grateful for the experiences that I had and the people I worked with there. It's a club that will always have a special place in my affections.
"It was great to get the opportunity to come to play for the club in the first place.
"The summer I arrived Fede Bessone had decided to go to Leeds, and it opened up a slot.
"They didn't have anyone there. I don't think they planned for this kid from Wrexham to come and go straight into the first team in the Championship.
"The opportunity arose and Alan Tate was playing there, as brilliant as he was, he was better as a centre half or a right back, being right footed.
"My opportunity came under Brendan, who was the best manager I worked with, his coaching sessions were always so interesting and intense.
"I had to take the chance and we had a fantastic season to get promoted and the rest is history.
"It was not all plain sailing but it is special to be part of an underdog story, if you like, where it's you as a team and as a club against the world and against those that doubt you.
"You see what that does for the people of the city and for everybody, it is such a lift when the football team was doing well and I was so fortunate to experience it at Swansea, and then again at Villa.
"Obviously, I missed out on the two games at Wembley with Swansea through suspension and injury, but you have to be able to take the rough with the smooth, you cannot have it all your own way.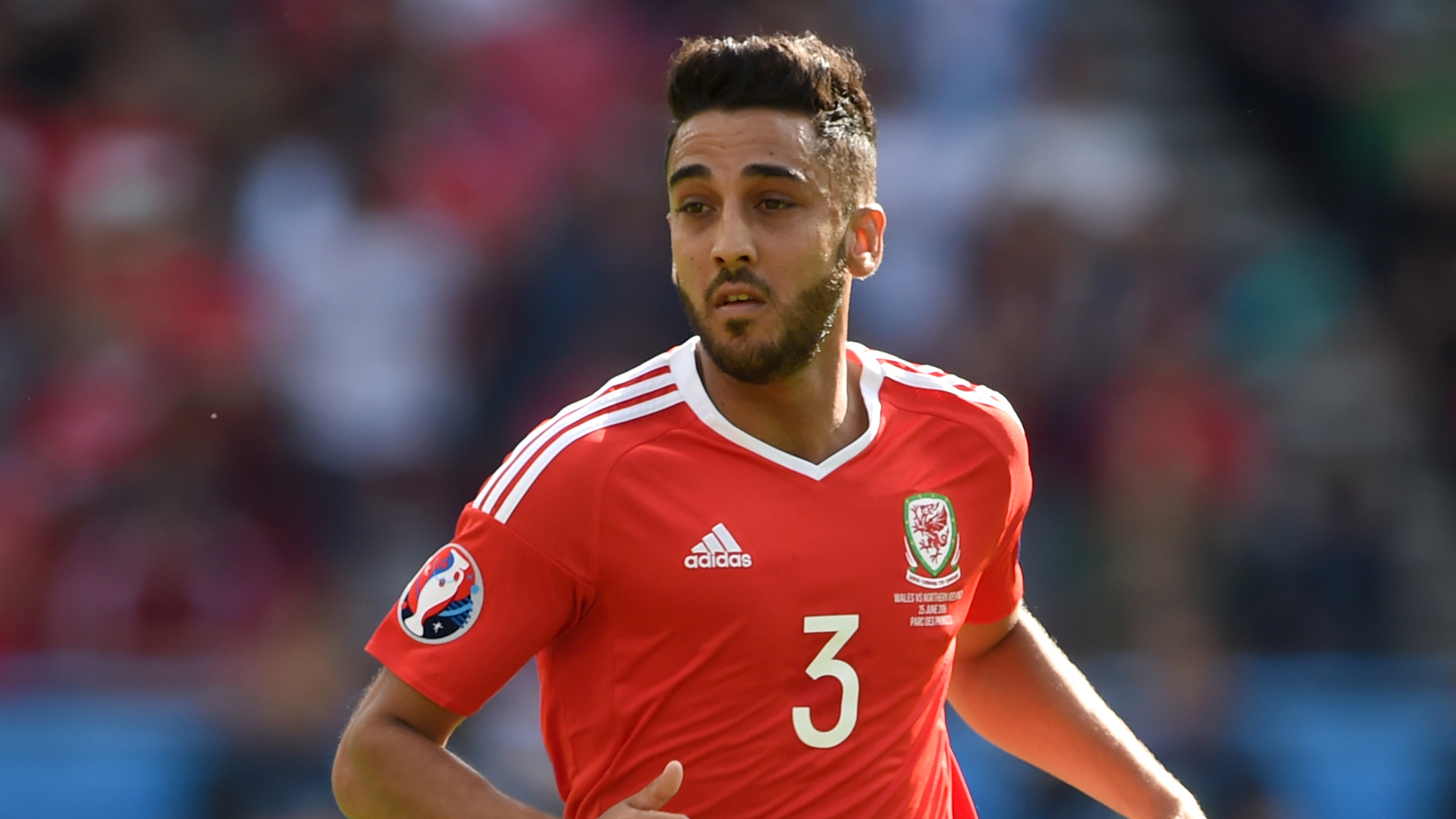 "You have good days and bad days; you enjoy the one and you try and bounce back from the other. I had it at Swansea when I broke my ankle.
"I don't think I was ever as good a player as I could have been before the injury. I have still got the plate and screws in my ankle now.
"My left leg felt a bit different coming back and you feel you may have lost half-a-yard of pace.
"But I got fit again and was part of one of our most successful seasons when we finished eighth in the Premier League under Garry Monk, which was an experience I was so grateful to have."
Having left Middlesbrough at the end of last season, Taylor did have options to continue playing.
But arthritis in his toe, combined with the fact that none of the offers on the table really excited him, made him decide it was better to take the decision to stop playing rather than carry on for the sake of any personal ego.
And he has already been planning for life after playing, having started working through his coaching badges a few years ago.
Ultimately, that is where Taylor hopes his future lies.
"I mulled over it for a little while. I started my coaching badges pretty early, at about the age of 30," he says.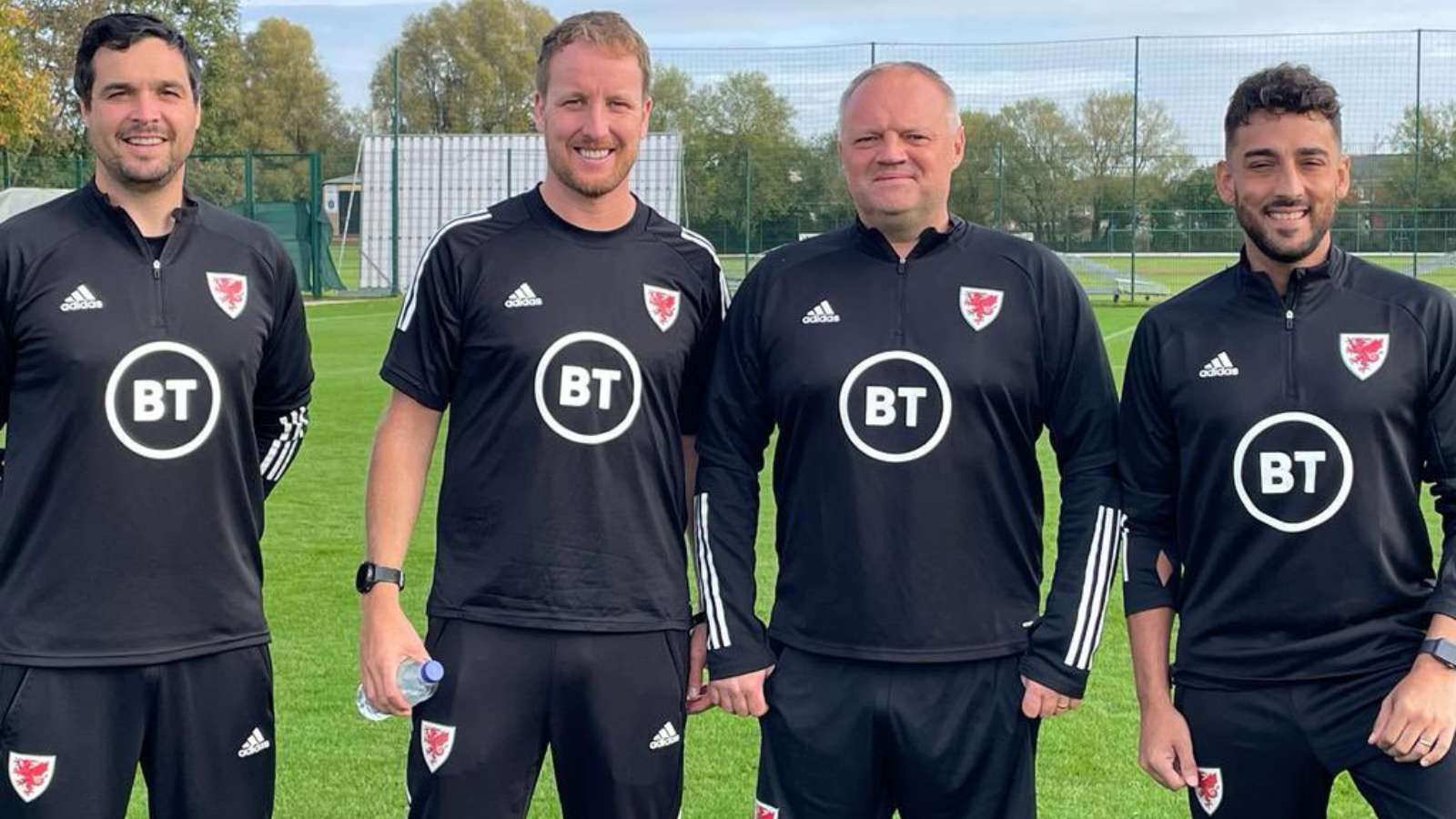 "I have started my [UEFA] 'A' licence, having already done my 'B' licence.
"That period of lockdown was where I really started thinking about it, it was a bit of an opportunity for all of us players to see what sort of life there is without football.
"It wasn't like an off-season when we knew when we'd be back playing. It was more everybody go home, and we'll let you know whether or when we will start again.
"It was a little invitation into a different way of life.
"I have been doing a bit of television and radio. It's not bad and it's a great job, but my real passion is being out on the grass coaching and helping people and seeing them develop.
"I was always like that as a player anyway. I always wanted to see team-mates do well. If I played with a winger, it was always a case of how I could play my part in getting the best out of him. I think coaching was the natural thing for me to go into.
"It's been a lot of learning experiences from different people while doing the badges.
"I have certainly taken a lot from different managers. It's the next stage for me, I don't want to jump into it. I was offered something in the summer, but I don't feel ready for that yet.
"I feel I still have quite a bit of learning to do yet on the grass to be where I want to be. I think you can jump in too early sometimes and it can be to your detriment. I'm trying to enjoy the retirement bit and not take the coaching bit up straight away and learn as I'm going along."
All that is to come but, as Taylor reflects on a playing career that started at Manchester City when aged just nine, there is no doubting the career highlight, which included a rare but never to be forgotten goal for the defender.
"It would have to be the Euros for sure," says Taylor with a smile.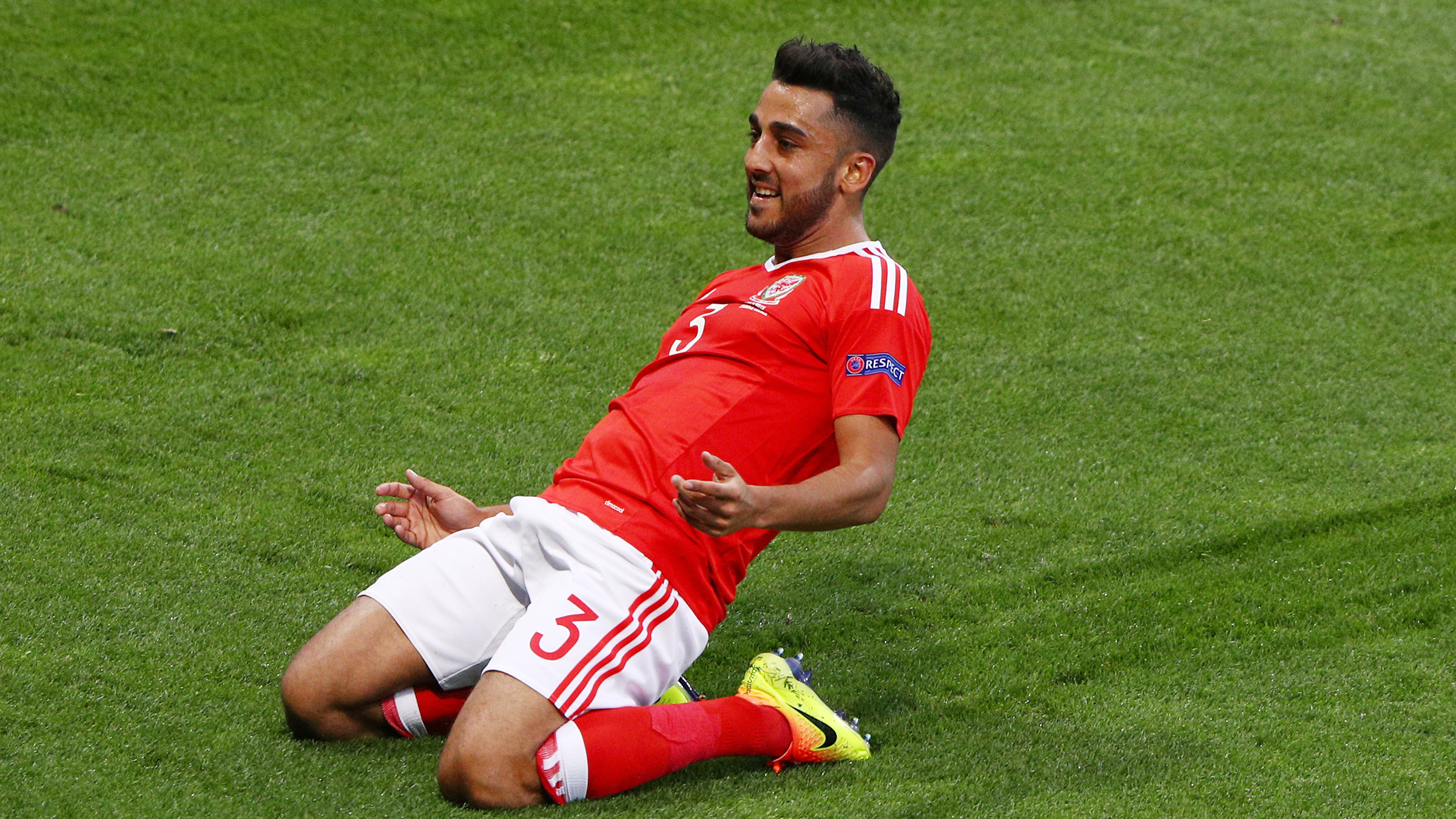 "The entire experience was incredible. I would say my goal against Russia was the best, but it wasn't very good to be honest!
"I've never been someone who scores goals, have I?
"I'm a defender naturally, very defensively minded in terms of how I play.
"My goals don't really mean that much to me. There's wasn't that many of them at all to be honest.
"It was more about the experience of being part of something so special. The whole experience off the pitch at the base in Dinard, the support we had out there.
"The summer of 2016 gets you every time you think of it. We were at a major tournament, we had one of the best three players in the world in Gareth Bale, a man who could and can win a game on his own.
"I was lucky to have some great moments in my career, but nothing can top that, and I know it's the same for the players, staff and supporters who were there."