Nieve Jenkins | Stadium games are just the start for us
4th December 2022
Ladies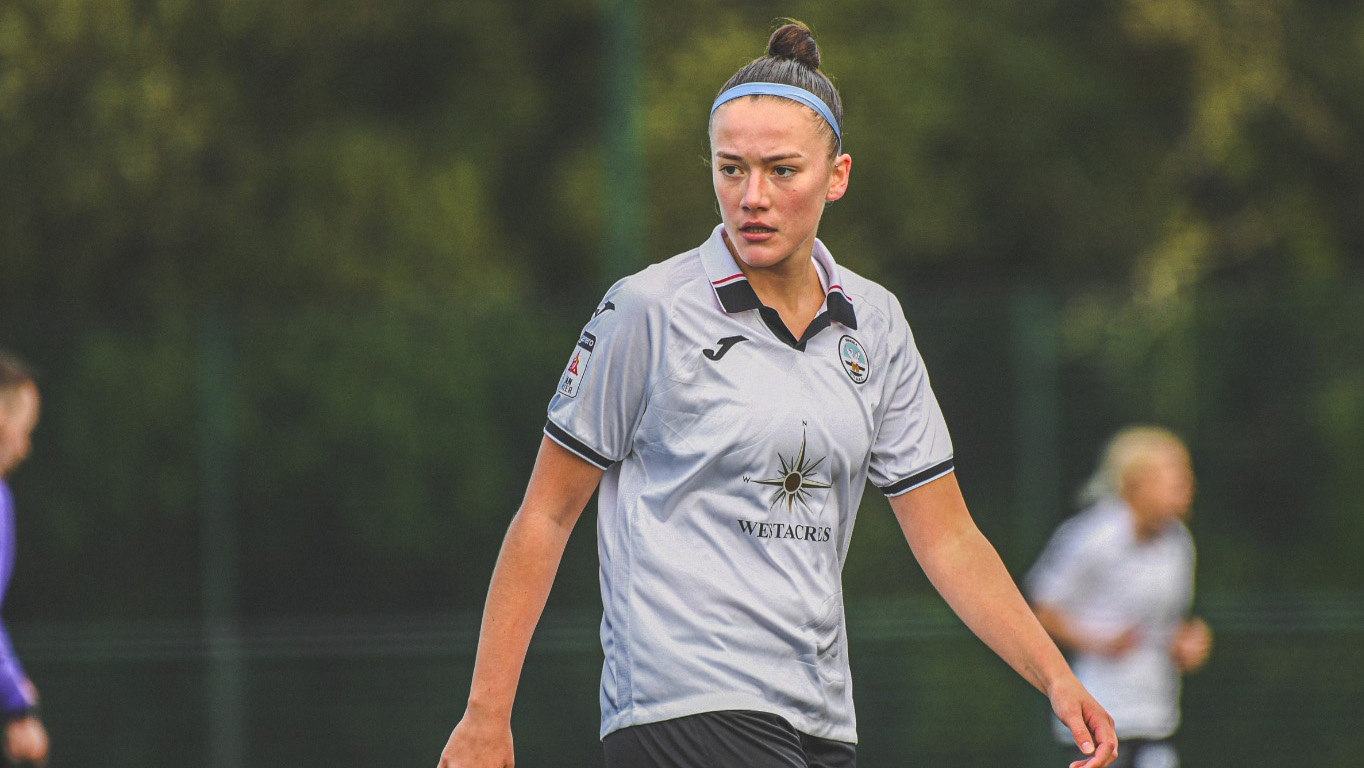 Swansea City Ladies Nieve Jenkins is relishing the tangible feeling of excitement as they prepare for their second match at the Swansea.com Stadium this season.
The Genero Adran Premier title holders will face current table-toppers Cardiff City Women on Sunday afternoon (2pm).
It's been an eventful couple of weeks for defender Jenkins, who turned 21 last month. She's found herself utilised up front as injuries have taken their toll on the Swans frontline, and she's repaid that faith by scoring three goals in three matches.
On Sunday, she will likely return to the backline with forwards Stacey John-Davis and Monet Legall fit and firing again after battling long injuries.
"We obviously started the season with a good win against Cardiff Met at the stadium, which was a good showcase and set us up well for the start of the league," said Jenkins.
"We had a bit of a dip in performances, there were a few out with injuries but recently we've definitely improved our performances. Our players are back to full fitness so we're fully focused and ready for Sunday.
"I think we've got our confidence back recently and that's shown with the goals we've been scoring and it's good to see lots of people getting on the scoresheet, including myself.
"Because of injuries, you sometimes have to ask players to play in positions they're not used to
"It's different but it's a good challenge and I think we have a lot of versatile players in our team who can play in those different positions.
"Cardiff City are a really strong team and they've been showing that in their performances recently. We've prepared well, and we're still working hard.
"We're fully concentrated on the match on Sunday and putting in the best performance we can."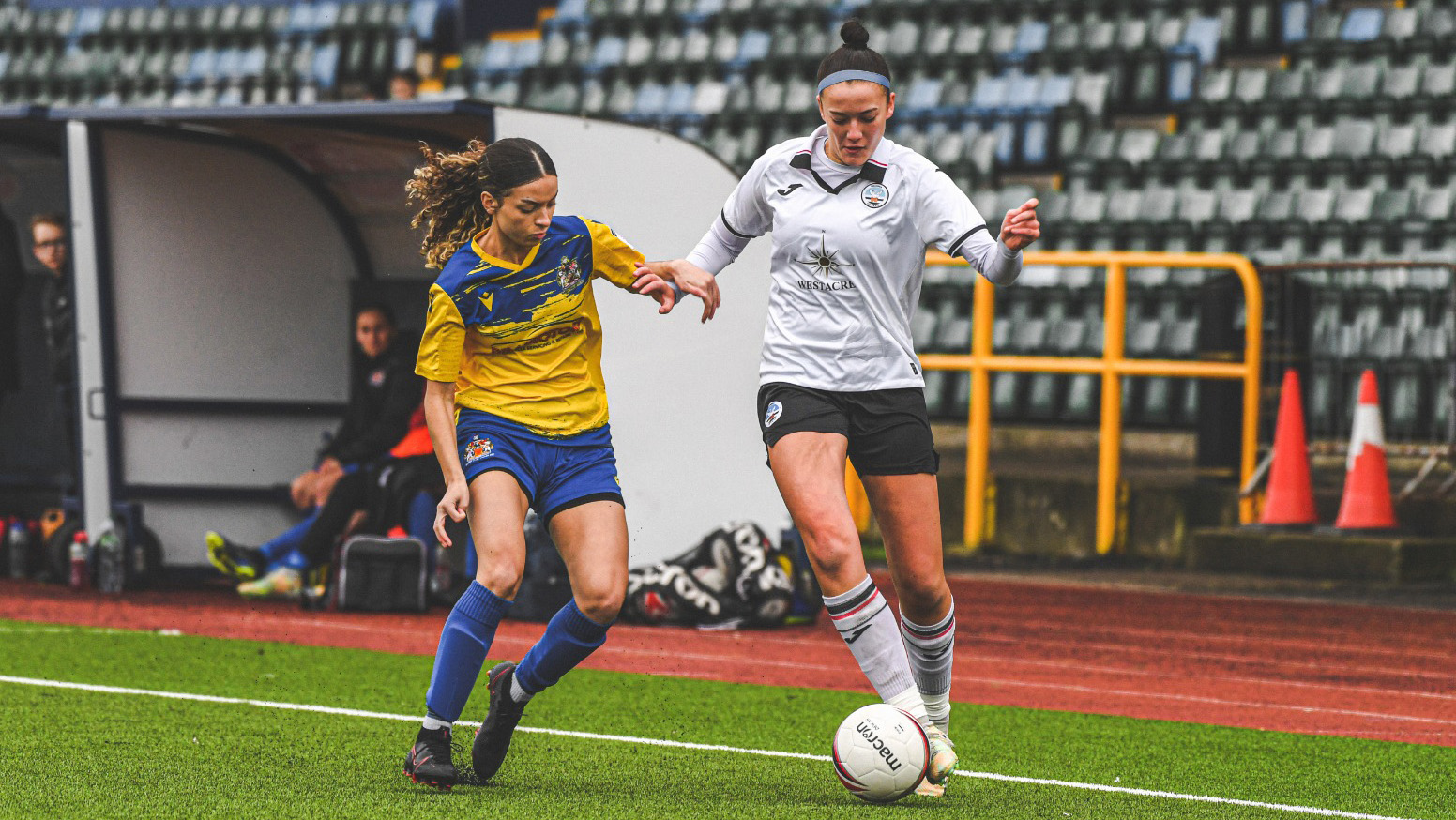 For Jenkins though, the game at the stadium is about more than just three points. Coming from a small town in Pembrokeshire, she is rightly proud of her journey to Wales' top-flight and hopes that other young girls will see that anything is possible.
"It's really exciting to be at the stadium again," she added.
"It's a great opportunity to showcase women's football and it just feels like the start to be honest.
"For the youngsters coming to watch, they can see two top teams from the league in a high quality game. Hopefully we can get the win.
"It was brilliant at the stadium last time. We had over a thousand people come to watch and hopefully it will be the same this time and we can inspire the young people who come to watch to play football.
"Women's football isn't always showcased a lot but I think now it's getting there, and it will be really nice for young people to see women's football being played at the stadium.
"Coming from a small town in Pembrokeshire, I never ever thought I'd be playing in the stadium but I've been playing for Swansea since I was eight and I'm really looking forward to it.
"With this being the closest top-flight team to where I grew up, I hope that these games will inspire young players especially those who live further away to think 'that could be me one day'."
Jenkins and Swansea City Ladies take on Cardiff City Women this Sunday (December 4) at the Swansea.com Stadium. 2pm kick-off.
Tickets are free for under-18s and £3 for adults.