Ollie Cooper | Fate brought me to Swansea, I want to grab the chance with both hands
14th May 2021
First team
For Ollie Cooper the 2020-21 campaign will always be one he looks back on fondly after making his first-team breakthrough, and he hopes there is even more he will be able to remember it for.
Here, the young midfielder talks about growing up with a footballer for father, and the twist of fate that saw him end up with the Swans.
When Ollie Cooper strode through the gloom at the Lamex Stadium to make his first-team debut for Swansea City in the closing minutes of January's FA Cup tie, he could have been forgiven for having a feeling of déjà vu.
After all, the 21-year-old had actually played against the Stevenage first team in Swansea colours before on the same ground.
That occasion came back in August 2019 in the Checkatrade Trophy, where he was in the Swansea Under-21 team and he faced a senior men's team for the first time in his professional career.
Thankfully, this time round, the result went in Cooper and Swansea's favour, but the coincidence has not been lost on the young playmaker.
"With my debut it seems mad to think that those Stevenage games were at the same stadium, too," he says with a smile.
"I'll be honest and say I would like to forget the scoreline from that Checkatrade game was we lost 5-0, so maybe we won't mention that!
"But for my first experience of playing a men's EFL side and then my first experience of first-team football came against the same club and at the same ground is quite a coincidence."
The milestones have kept coming for Cooper since that foggy January afternoon in Hertfordshire.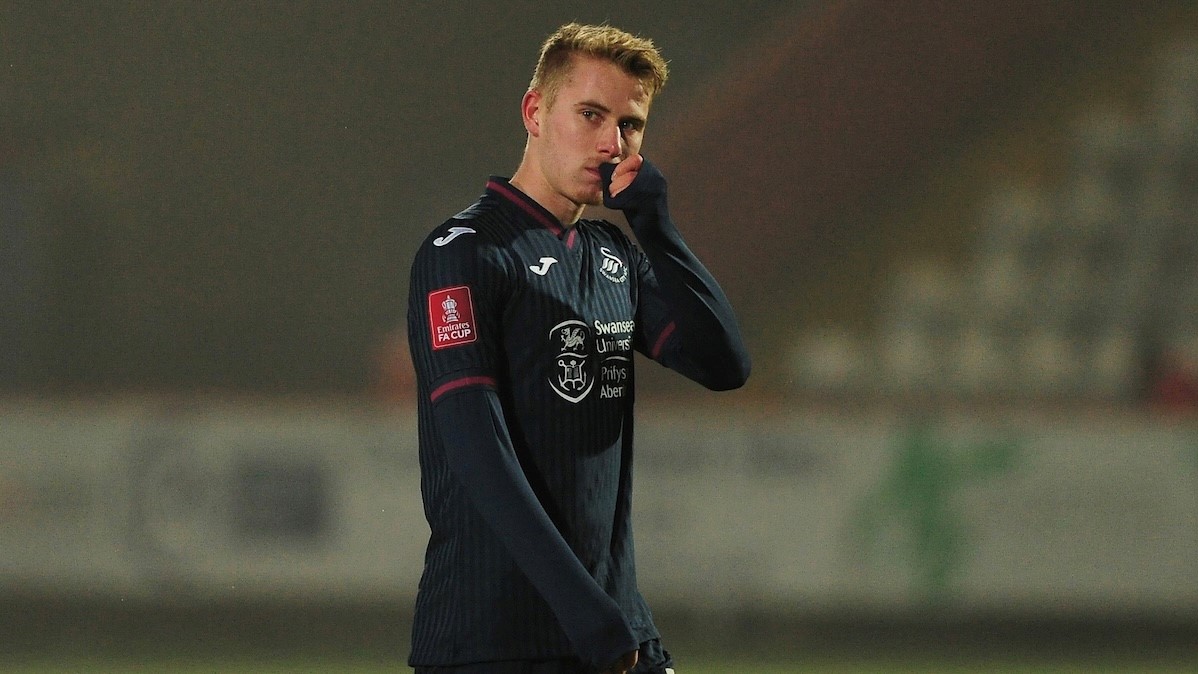 A first senior goal came in the next round of the cup in a 5-1 win over Nottingham Forest at the Liberty, while a Championship debut came in the April win over Millwall at The Den.
Appearances against Derby and Watford have followed, all adding up to the sense of this being a real breakthrough campaign for the highly-rated midfielder.
"I know, it's incredible that these things should happen so close together," he says.
"I mean, these are the things you dream of when you are in the academy. Making my debut is a massive moment, and you just want more once you've had that taste, be it more minutes, more goals, more assists.
"I think some people look at making your debut as though you have made it, but you haven't, and it only adds to the desire to get more game time.
"In terms of the goal, that is the sort of thing you always imagine as a kid when you kick the ball about in the garden. For me to score a goal in the FA Cup, such a famous and brilliant competition, was a great moment for me."
Cooper has long been identified as a player with the potential to make the jump to the first-team environment, and he was promoted to the senior squad at the start of the season.
He has been at the club since under-12 level, but his football journey actually started in Derby where father Kevin began his own career.
"That was the thing with scoring against Forest, my family have big links to Derby," he says.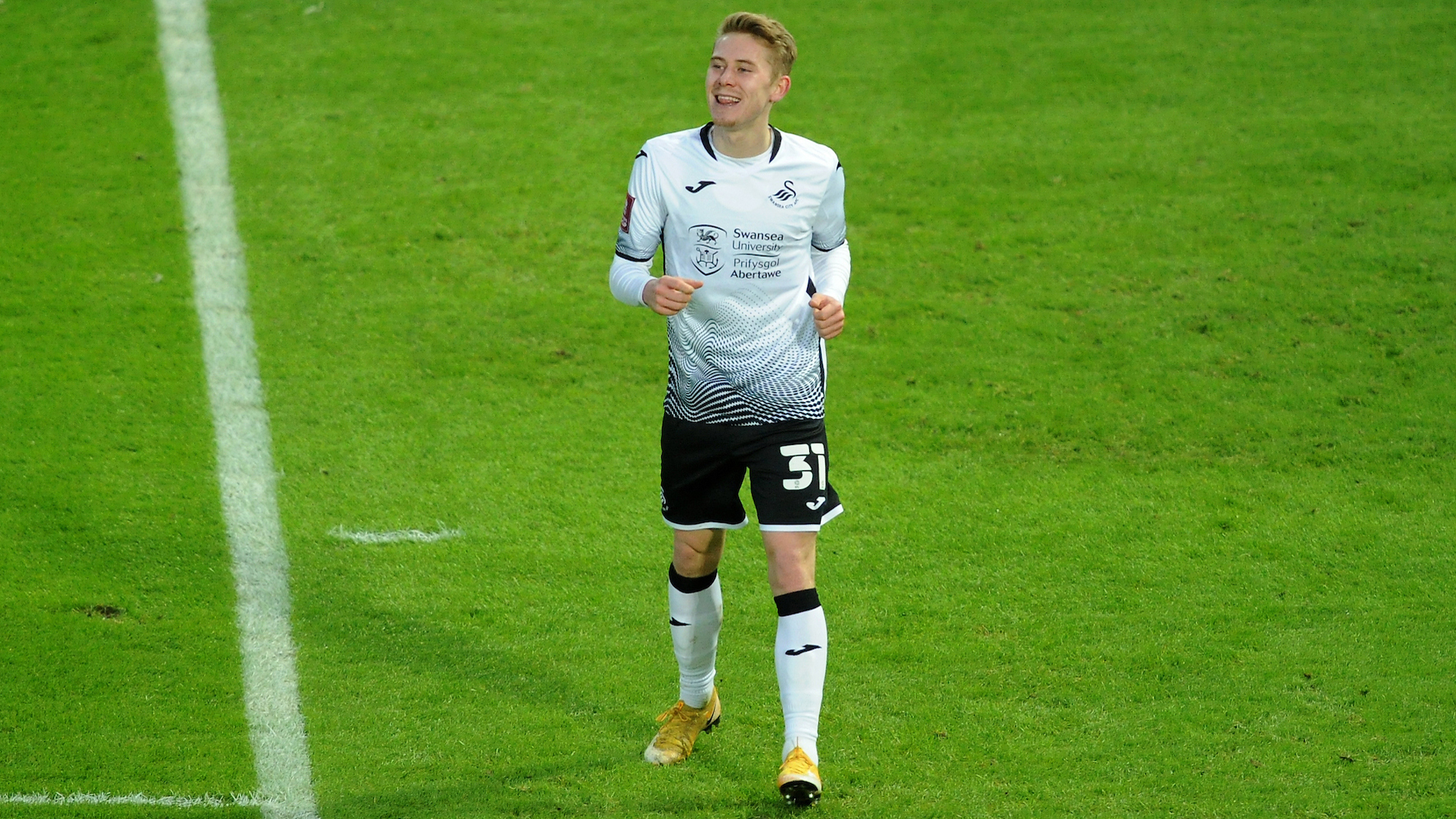 "We are from there, my father played for them and they are all big Derby fans.
"My grandad could tell you everything about some of the great sides and success they had there over the years, so to score against their big rivals in Forest went down well.
"I'm not really a big Derby fan, as I tended to sort of support the teams my father played for, as I obviously wanted him to do well.
"But my grandad, like I say, he would tell me all about it. He used to go to the home and away games, and it meant a lot to him especially.
"Dad was a youth player at Derby and I supported him. He played for a number of teams, and I was never quite at the age to appreciate him as a player. It was just what he did, and I wanted to support him.
"It would be different now, but at that age you don't have much concept around things like that."
Cooper's father Kevin enjoyed a lengthy professional career, including well over 300 league appearances for Derby, Stockport, Wimbledon, Wolves, Sunderland, Norwich, Cardiff, Yeovil, Walsall, Tranmere and Chesterfield, before spells in non-league with Newport and the Welsh leagues with Neath.
That means there has been no shortage of expertise for Cooper to call upon during his development journey.
The younger Cooper admits it is only as his own knowledge and expertise have expanded, that some of his father's advice has really hit home.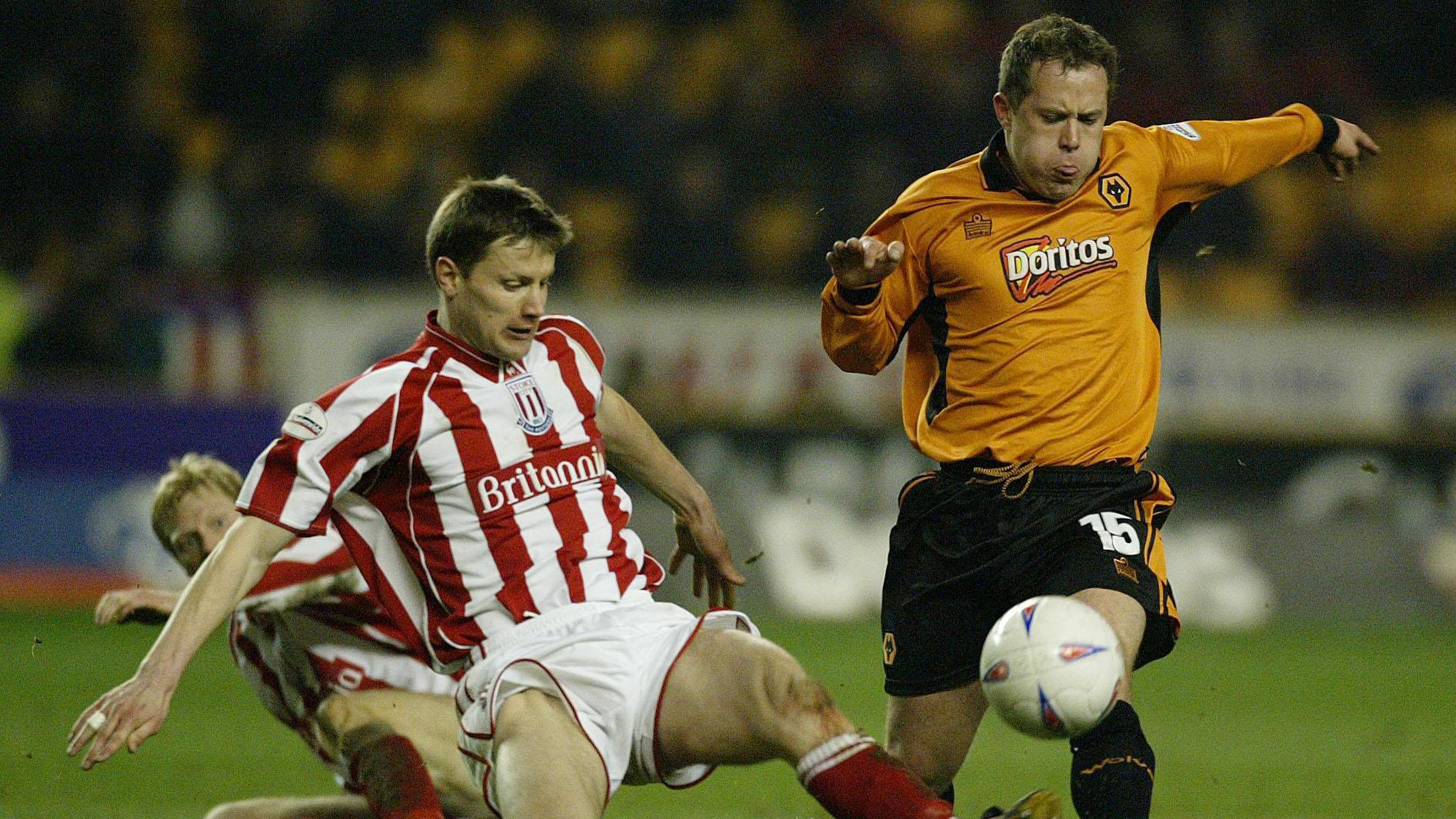 But he is grateful that his father encouraged him to play as often as possible as a youngster.
"I didn't join Swansea's academy until under-12 level, which seems quite late by modern standards, but before that he encouraged me to play as much as possible," says Cooper.
"I played for three teams at one point, I was playing for a Cardiff development team, Pencoed and Cowbridge. It just allowed me to make up the hours that I would have got if I had been in an academy.
"Local sides normally train once a week and then play at the weekend, so playing for three teams meant I got that workload and chance to always learn and improve.
"When you are a kid you can do that, I mean I would play football during break times at school and then go and train in the night. You just have that energy and you cannot get enough of having the ball at your feet.
"He did push me, but it has paid off and I made sure I took as much as I could from him.
"He is never shy of giving me feedback, and he knows what he is talking about unfortunately!
"So, even if there might have been times I felt I did not want to hear it, you know in the back of your mind that he is right.
"He had a long playing career and now coaching career, and there's very good reason for that.
"I was too young to really appreciate his career. The times I remember were towards the end of his career when we were in Wales and he played for Newport and Neath.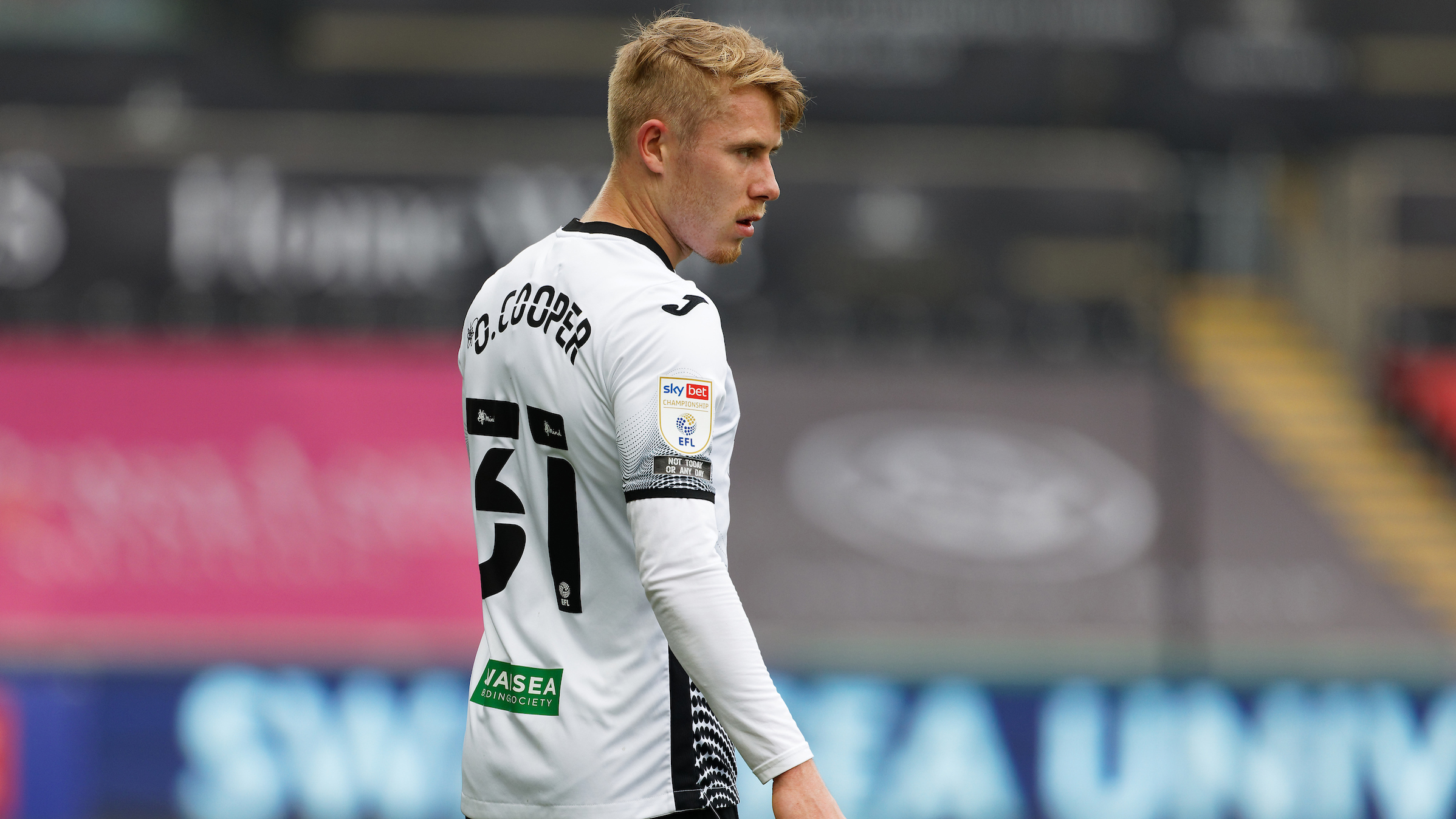 "I think he would admit himself he did not enjoy it as much as he would have liked because he knew he was coming towards the end of his career and that's not an easy thing to accept or have to look towards.
"I remember some of the goals he scored at Newport and Neath, I was too young before that to appreciate it. You are in the stand, but you're not watching like you do when you are older.
"But he still has a lot of DVDs from his career and he still likes to get them out to show me. He's got his games from Stockport, Wimbledon, and some from Wolves.
"He was in his prime then, so he loves them and he knows which ones have the goals in.
"I love watching it, because I was too young to appreciate it at the time, but I look at them now and I can see what a good player he was and what he was capable of. I understand it more because I am trying to forge my own career.
"I recognise some of the movements he makes, and I guess we are both attack-minded players.
"He was left-footed but he could play on either side, and he has always told me that the ability to be able to go inside and outside is such an important one."
Following his playing career, Kevin moved into coaching and had spells working in the Cardiff academy set-up, with Swiss clubs Servette and FC Wil, Hartlepool United and currently the Armed Forces Football Club in Malaysia.
Given he was with Cardiff, some would be surprised that Ollie never ended up on the books of Swansea's rivals.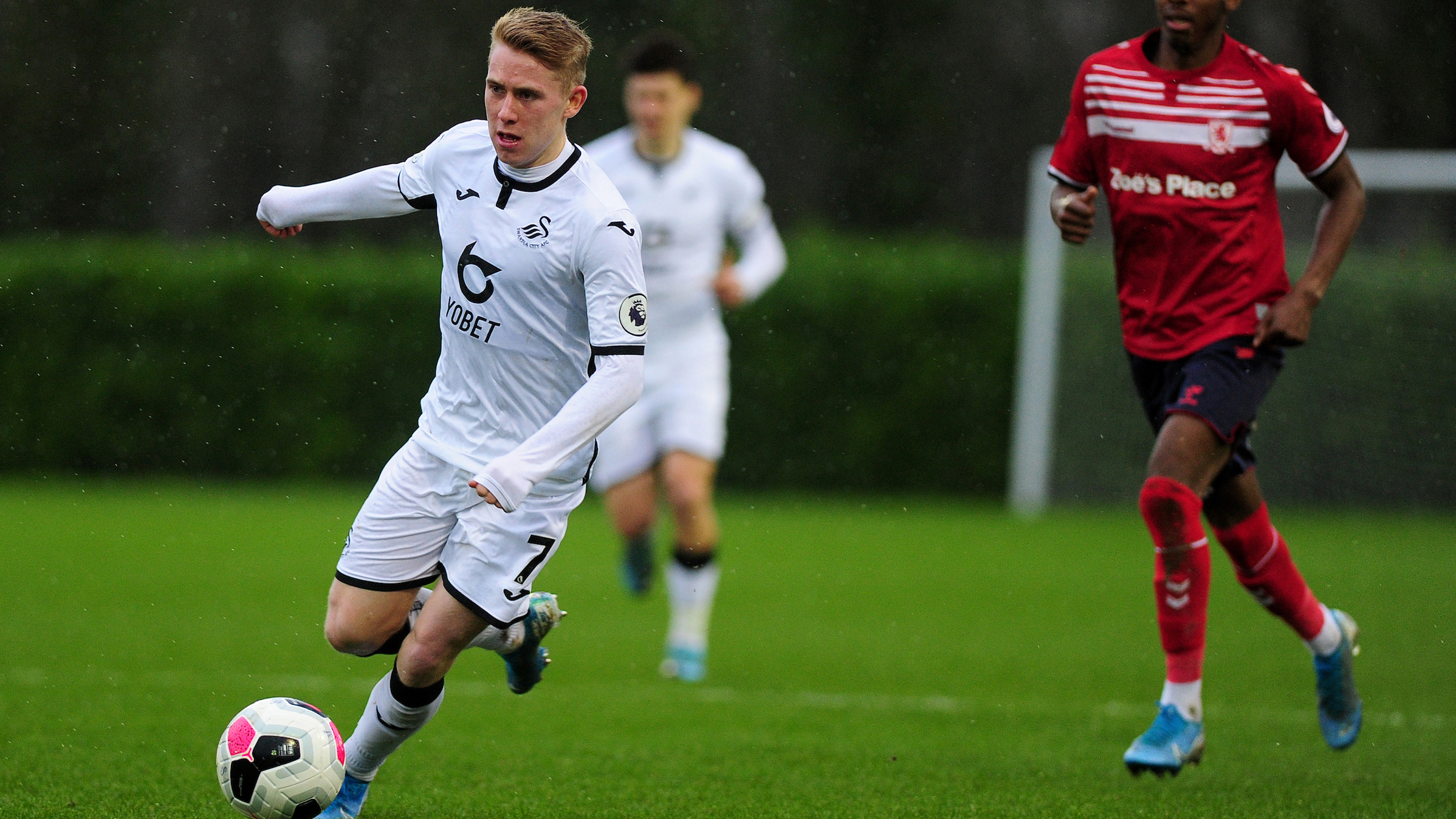 But, as he explains, it took a twist of fate to set Cooper on his way to the Swans.
"Yeah, my dad was at Cardiff and I did have a number of trials with Cardiff. I did day trials, week-long trials, six-week trials, I have done all of them and most of them would be a few times a season," says Cooper.
"But, for whatever reason, they never decided to actually sign me. Which is fine, it's each to their own, but it's tough to take as a kid.
"I then played for Port Talbot – a team run by one of my father's mates – and a Swansea scout came to a game to watch one of my team-mates.
"But after the game they asked me to come for a trial with Swansea development. I went down there for a week and then we played the academy. From there they offered me an academy trial for six weeks, and I was offered a contract on the back of that.
"It was fate I guess, just that luck that there happened to be a scout at that game.
"If there hadn't have been, it would not have mattered how I had played because no-one would have seen it. Or I could have had a stinker with the scout there watching.
"Who knows where I would be?
"But that's how I ended up at Swansea and I have worked my way up to where we are now.
"The timing was great as well as it happened just as the club were getting into the Premier League and were playing a style of football I loved and I could see myself playing.
"Clearly, I am not going to do well with hoofball, the part I like is getting the ball down and it was so exciting.
"I would come down and watch when I could, Britts stood out for me in that side but I have also trained with guys like Wayne Routledge and Nathan Dyer, who I used to watch from the stands.
"It feels mad, and Wayne is such a great player with such a great career and his help means a lot. Ryan Bennett is good with that too. The senior guys are very helpful."
The production line of the Swansea academy has certainly churned out a number of impressive performers over the years. A quick look at the exploits of the likes of Joe Allen, Ben Davies, Joe Rodon and Connor Roberts underlines that.
But still more young players are making the step up, including a number who Cooper has played alongside for much of his fledgling career.
He admits seeing the likes of Liam Cullen, Ben Cabango, Brandon Cooper and Jordon Garrick in the senior set-up has helped him adjust to the step up.
But he also highlights the work of his academy coaches, particularly current first-team coach Alan Tate and head of academy coaching Jon Grey.
"The step up is big, but having those guys with you makes it more comfortable and makes you more confident. It's definitely helped me," adds Cooper.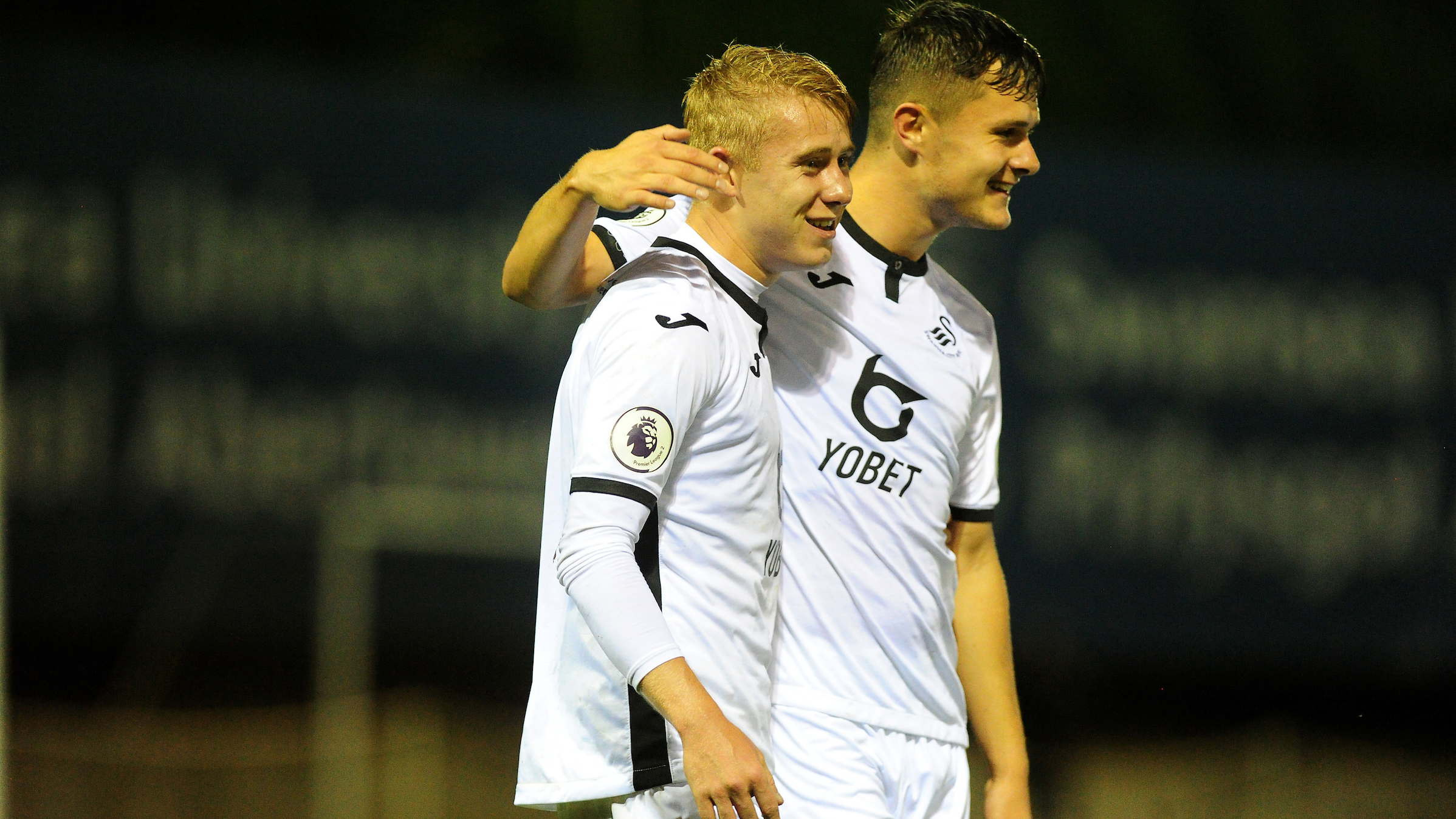 "I think us all being there – and guys like Joe Rodon before us – is a big tip of the cap to the academy.
"They have developed us to get to this point and the coaches should take so much pride in what they did for us.
"Jon Grey looked after and helped me a lot, then there are guys like Anthony Wright, Cameron Toshack and Gary Richards, Alan Tate also.
"I remember when I was age-grade sides, Tatey would stay out with me at the end of most days to work on extras. That's been a big help to me, and I cannot thank them enough.
"I was not the most physical then and I had to rely on my technical ability, and Tatey would work on a variety of finishing drills, crossing drills, working space to beat a man or create room for a pass. Those little details helped me get into the team and stay there.
"Jon was someone who has always been there, whether in the background or coaching first hand.
"If I have needed help or advice, he has always been there to offer what I need. He has been a big figure for me on and off the pitch. He knows my father well, but it's not to do with that, he is just a great help to all the lads."
Cooper has no doubt he benefited from the chance to feature in the Checkatrade Trophy and the Premier League International Cup, scoring a hat-trick against Porto in the latter.
But he also believes hat how he has handled a couple of difficult spells on the sidelines through injury has also played a big part in where he finds himself now.
The commitment to ensure he was physically able to handle the demands of the senior game at Championship level means he feels stronger and capable of holding his own when given his chances.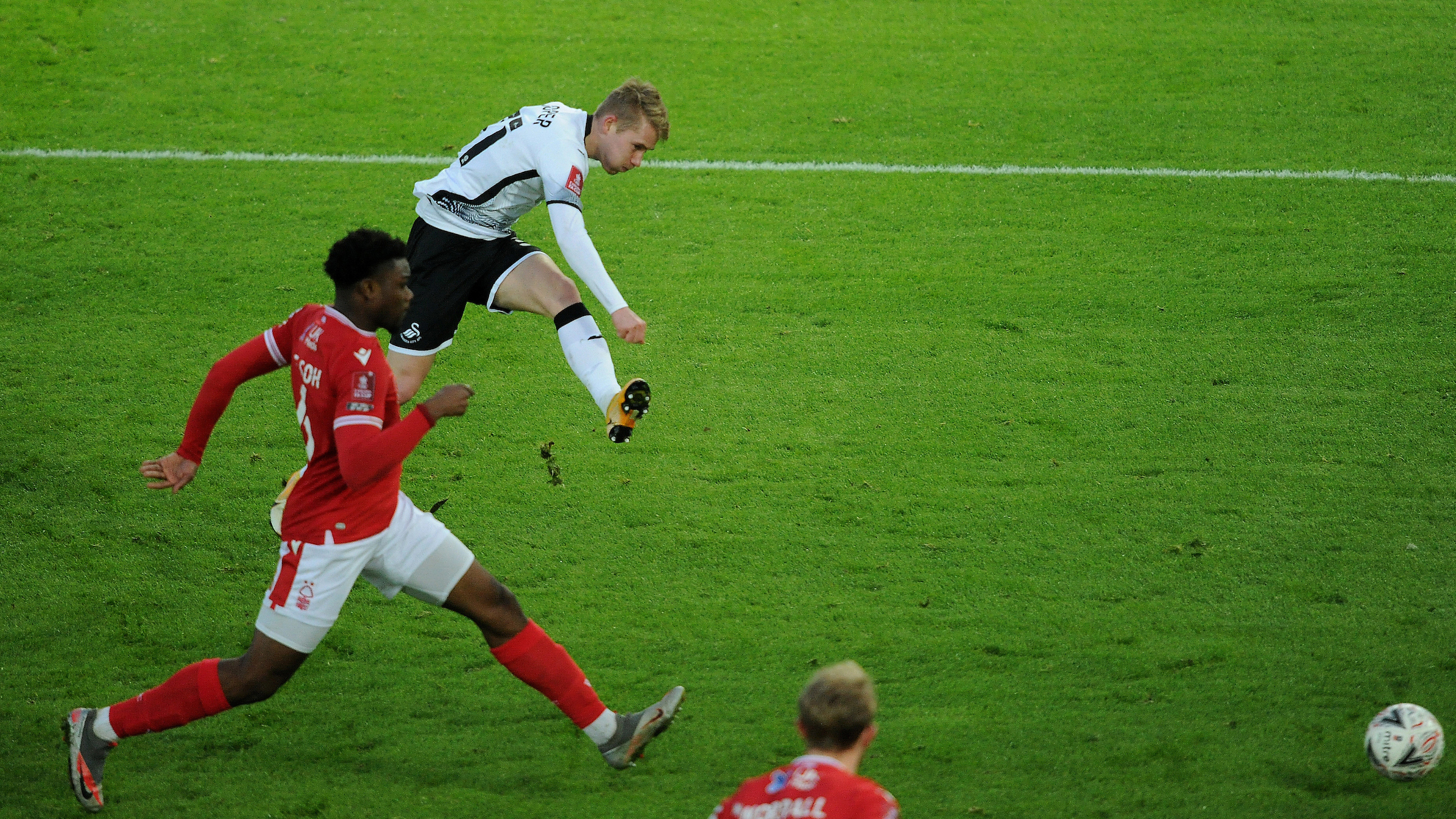 "It was difficult, and it is never nice to get injured. But the way I saw it was there were just a few games left of that season, and I saw it as an opportunity," he says.
"I was physically small, and I felt I needed to put on a bit of size and I decided that I would really focus on gym work.
"My foot was in a boot so it was all upper body work, and I felt I needed to make the most of that time.
"I could not play or go out on the grass to train, so being fatigued was not a problem and it gave me a sense of purpose to go with the recovery.
"We have great support from the physios and coaches, that physio room is almost like a safe space where everyone has a chat and you don't feel out of it. You are in the building and around everyone, it helps with the boredom and loneliness.
"I'm doing the same now, I am looking to improve physically. The step from under-23s to the first team is a big one and I feel I need to be stronger.
"I can feel the difference that work is making, it just adds to the confidence when you get out there to play."
And what of this final section of the season, with promotion still very much on the line for the Swans.
Cooper speaks very highly of the work done by namesake and head coach Steve, but he is keen to make sure the Swansea boss has a headache or two when it comes to the make-up of his matchday squads for the key fixtures.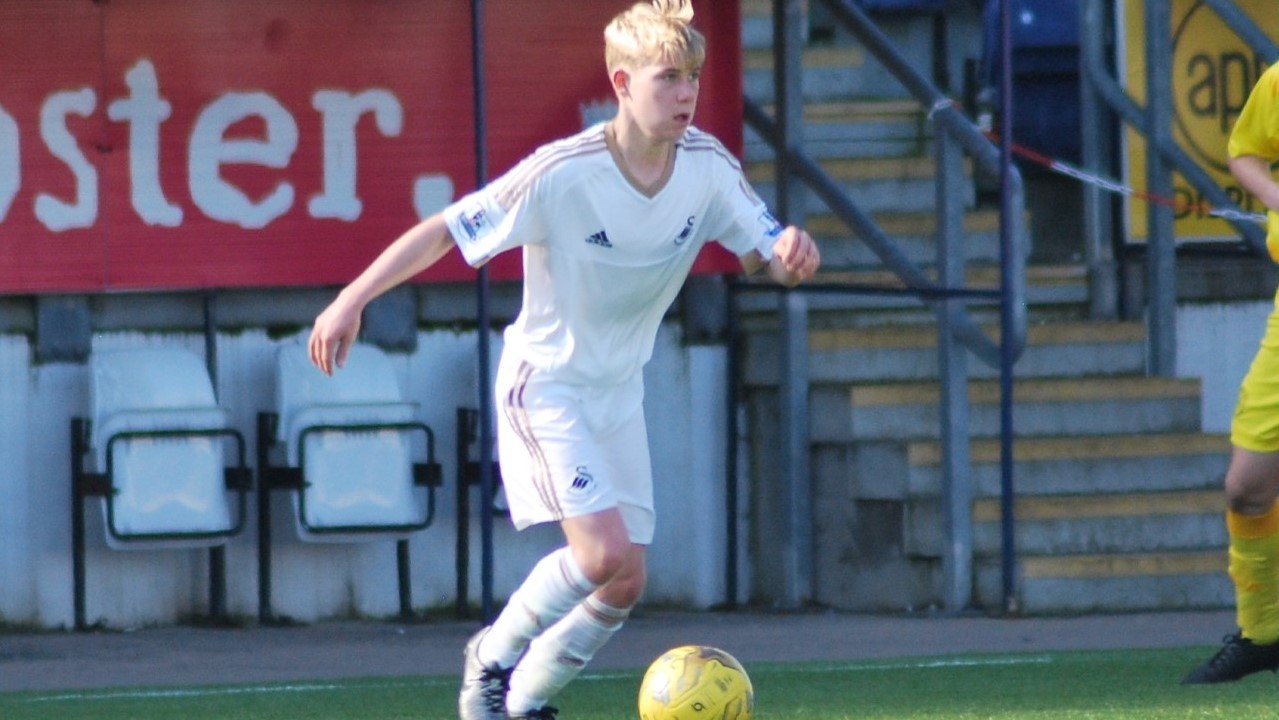 "The gaffer has been great with me, he has been very supportive. and I will always be grateful that he gave me my debut," he says.
"He makes clear to the younger players that there is opportunity there, you are not just filling out the squad numbers, it's there if you put the work in and embrace the challenge.
"I know I have got a lot of work still to do, I am not sat here thinking I am the finished article, because I am not.
"But, like any footballer, I just want to be on the pitch.
"Look, there is nothing better than being in the matchday squad, but any footballer will only tell you that they want more.
"I have had a brief introduction to what first-team football is like, but I know I want more. I want to play, to score, to set up goals. I want to show people what I can do.
"It is tough not to play, and I understand it's not always easy to give young players a chance. But that is my goal, it's simple, I want more."