Ollie Cooper | I'm over the moon, but I want more
15th February 2021
First team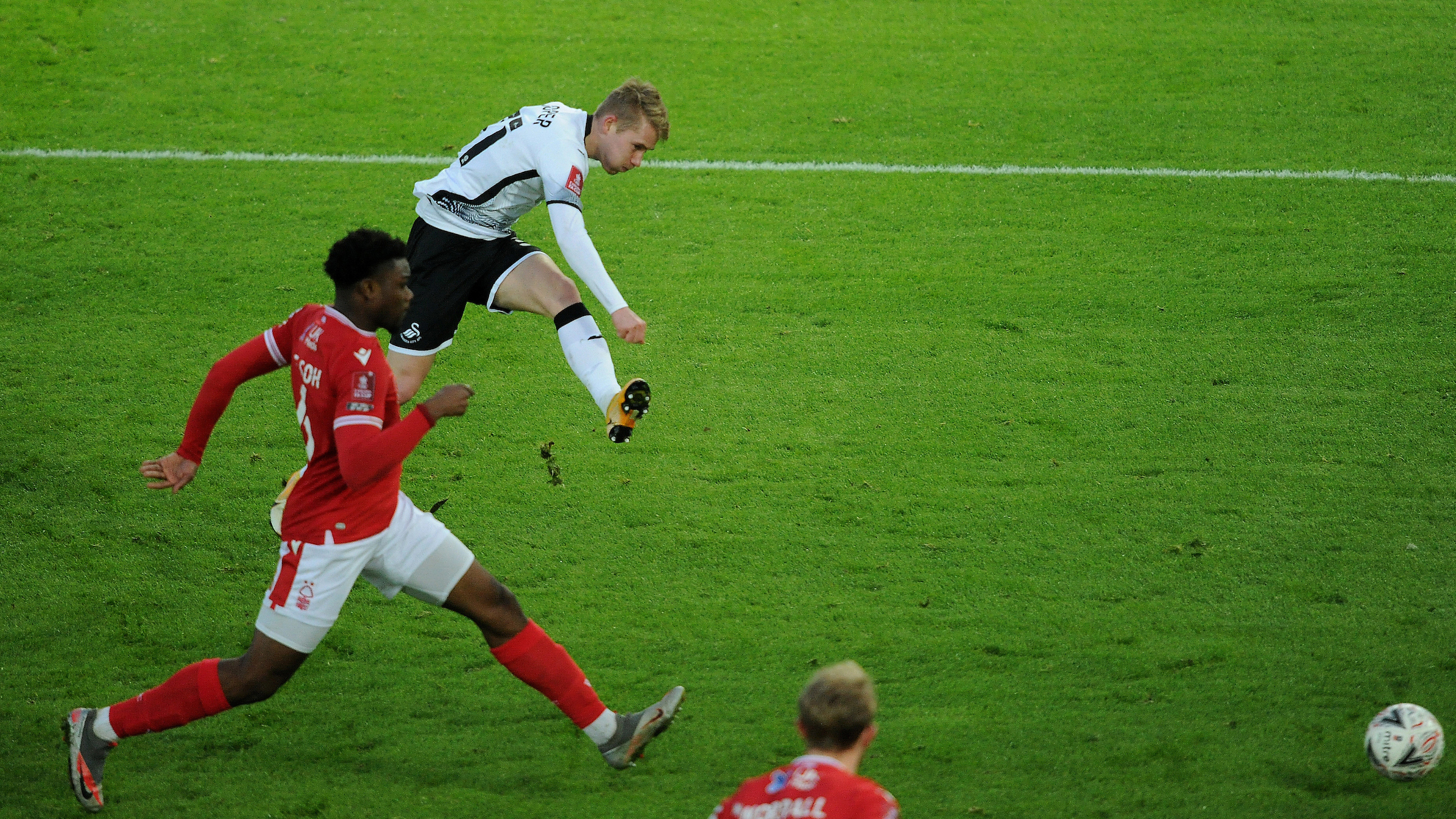 Ollie Cooper is "over the moon" after putting pen to paper on a new contract at Swansea City, and hopes to make it the foundation for regular first-team opportunities.
The 21-year-old midfielder has signed a deal through to the summer of 2023, with an option for an additional 12 months.
He has made his first-team breakthrough this term, featuring as a substitute in the FA Cup wins over Stevenage and Nottingham Forest, and scoring his first senior goal in the latter.
He is the latest academy product to extend his time with the Swans – following in the footsteps of the likes of Liam Cullen, Brandon Cooper, Tivonge Rushesa and Lewis Webb – and the ambitious playmaker is clear in what he wants to achieve in the months and years ahead.
"I am over the moon, this is what I have been working towards, and knowing I have got that security for the next couple of years is nice," he said.
"It's a great feeling for me. There are a few boys I have played with over the years who have also signed new deals recently, and it shows that work is paying off.
"Coming on against Forest and scoring is a feeling you cannot replicate, and the only way you get to experience it is by getting out there on the pitch.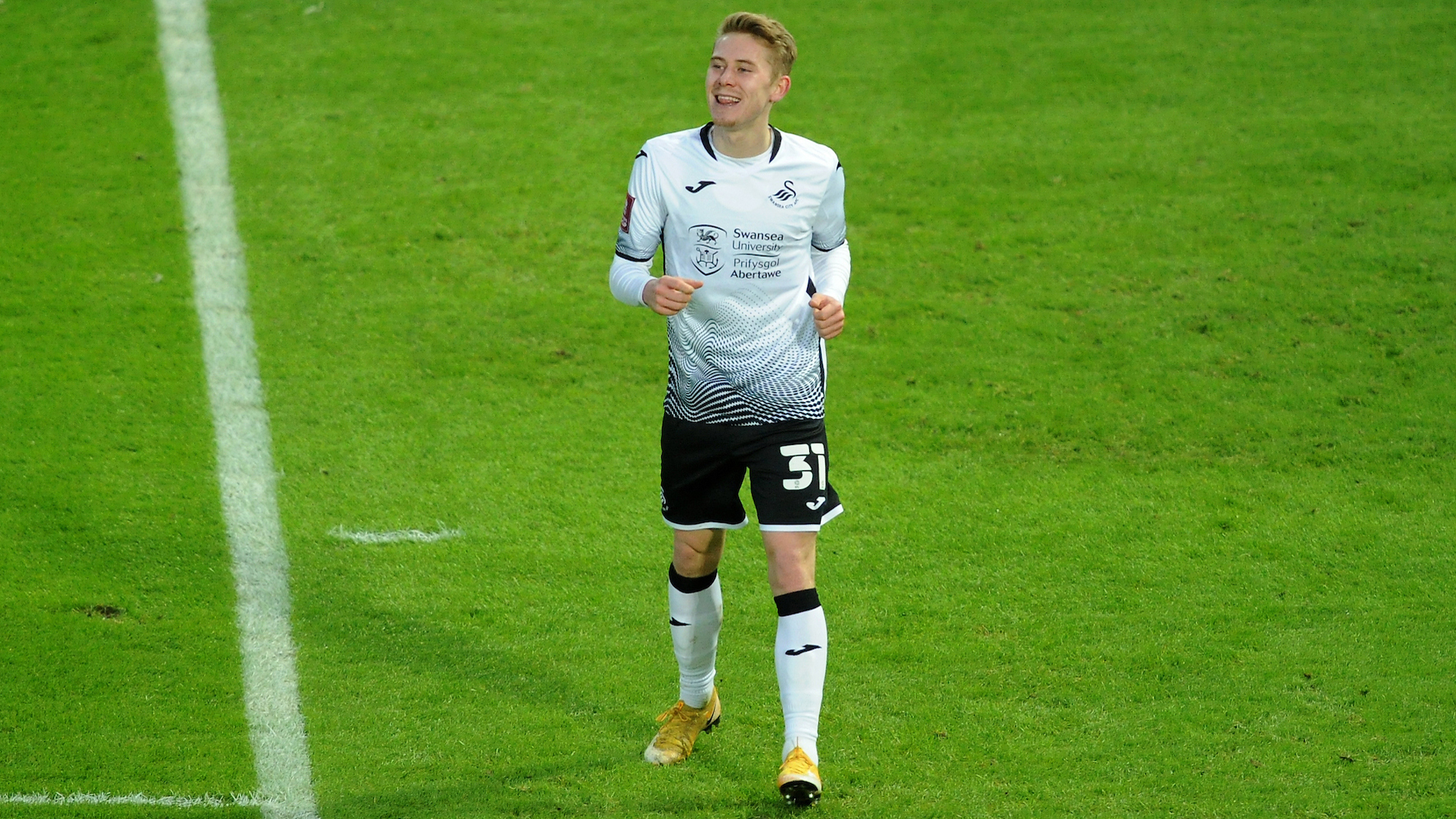 "That's all I want to do, is be out there on that pitch, getting minutes under my belt as a sub, or starting. That's what I want.
"I am learning off an exceptional group of players in the squad, they all offer something to learn from and they have all been so helpful.
"It's all about getting on the pitch for me now, hopefully getting a Championship appearance, and looking for more and more."
And Cooper also had a word of thanks for head coach Steve Cooper, who brought him into the first-team squad for the 2020-21 campaign.
"He is a great coach, he has spoken to me a few times individually, and it is nice that he takes the time to do that," he added.
"He tells me that he is enjoying what I am doing, and he feels I have got a chance, which is what you want to hear."