Ollie Cooper savours special family moment
19th October 2022
First team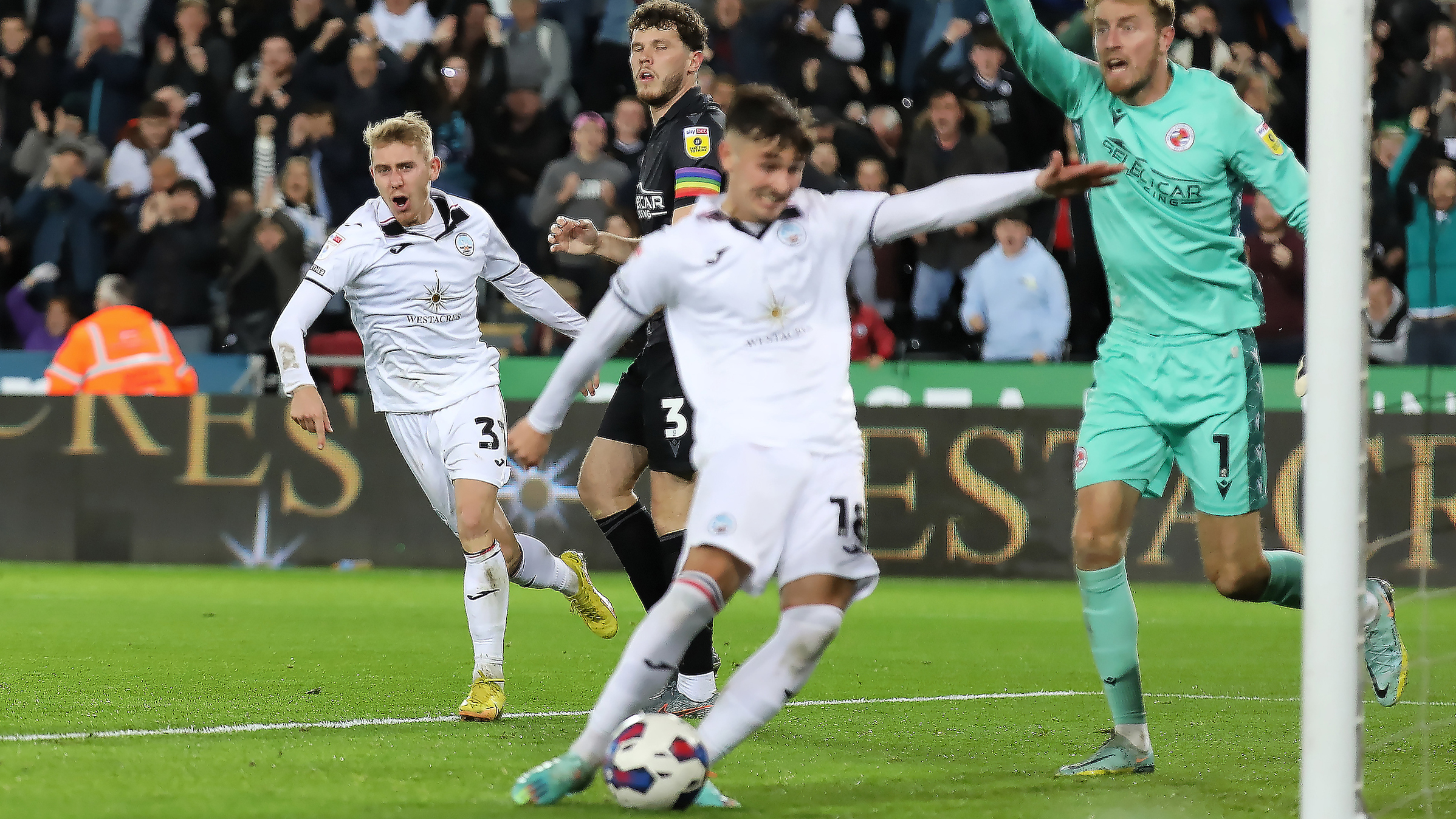 Ollie Cooper relished a family moment to savour after his father Kevin got to watch his son score a key goal in Swansea City's 3-2 victory over Reading at the Swansea.com Stadium.
It was the first time Kevin senior - who holds a coaching role in Malaysia - has been able to watch his son play first-team football, with the pandemic and his workload having prevented him doing so previously.
But he was there to see the 22-year-old fire home Swansea's equaliser, showing great reactions and anticipation to beat a defender to a loose ball to find the net.
It was the midfielder's second league goal for the club, having got his first in the previous home game against Sunderland.
"It's a massive moment for me, it's been a long time coming for him to finally come over here and watch a game in person," he said. 
"It's even better that he's got to come all this way and even see me score a goal in a very exciting game shall we say.
"I can't wait for Sunday now, I just want to get playing now. I feel like it can't come quick enough, so now, I just got to get through the training and preparation to get ready for Sunday."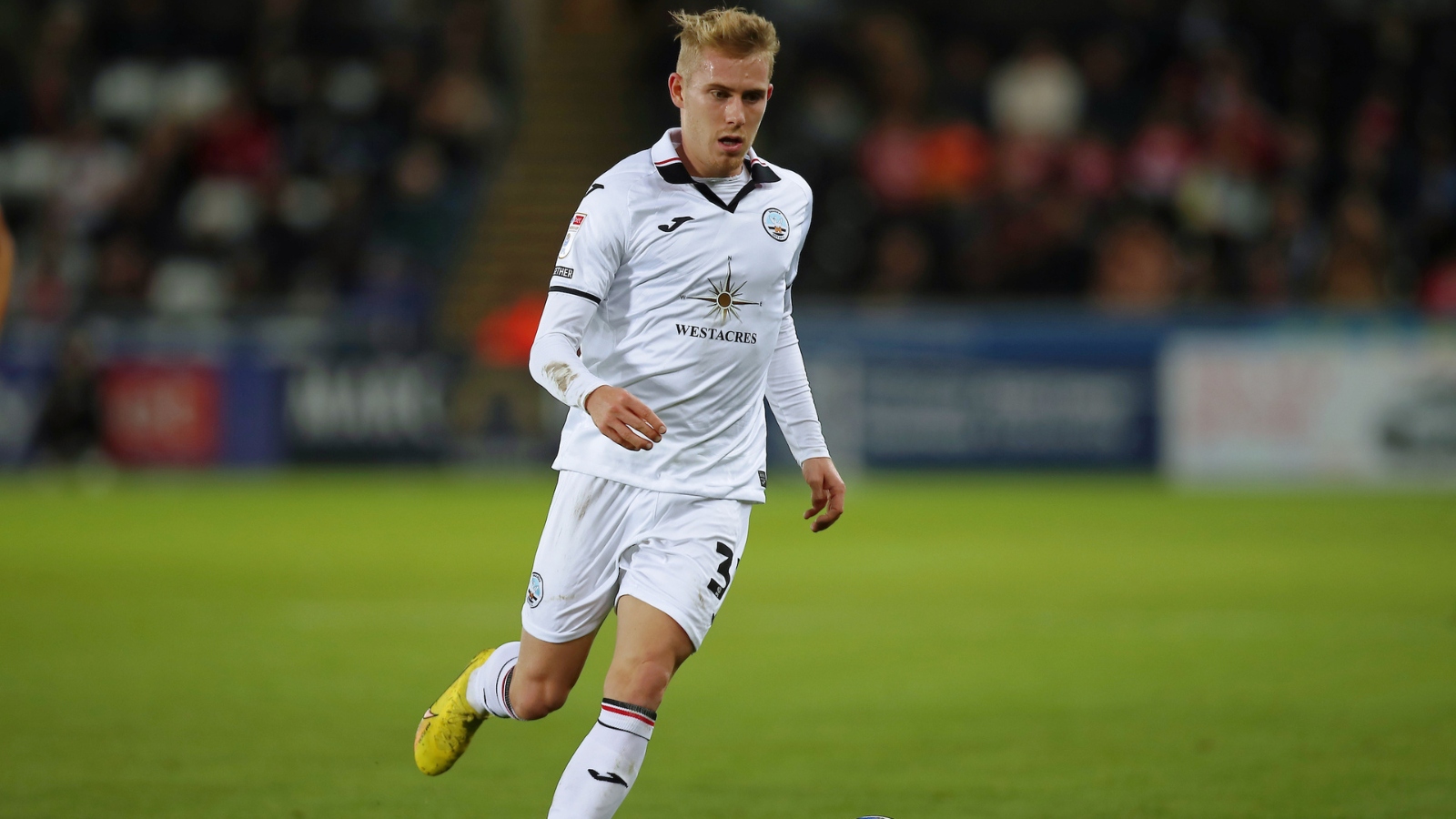 And Cooper was also proud of the resilience the Swans showed after being 2-0 down on the back of the weekend defeat to Burnley.
"It's a massive win for us, once again showing massive character as well to come back from 2-0 down, and to come back to get all three points," added Cooper. 
"It was important we bounced back after Saturday. It was a real test to come here and play at home, and to make sure we put in a performance that the fans deserve to watch and I feel we've done that.
"Honestly, It was one of those where I was going to go and celebrate but then I realised it was only 2-2. I still believed we had the chance to win the game, which we eventually went on to do. It's about getting the ball and getting back on the halfway line to go again. 
"There's nothing better than hearing the whole crowd singing your name. It's a massive moment to hear it and every time I hear it, I get goosebumps. It's an amazing feeling."