OTJ World Cup column | Excitement as history beckons
21st November 2022
Fans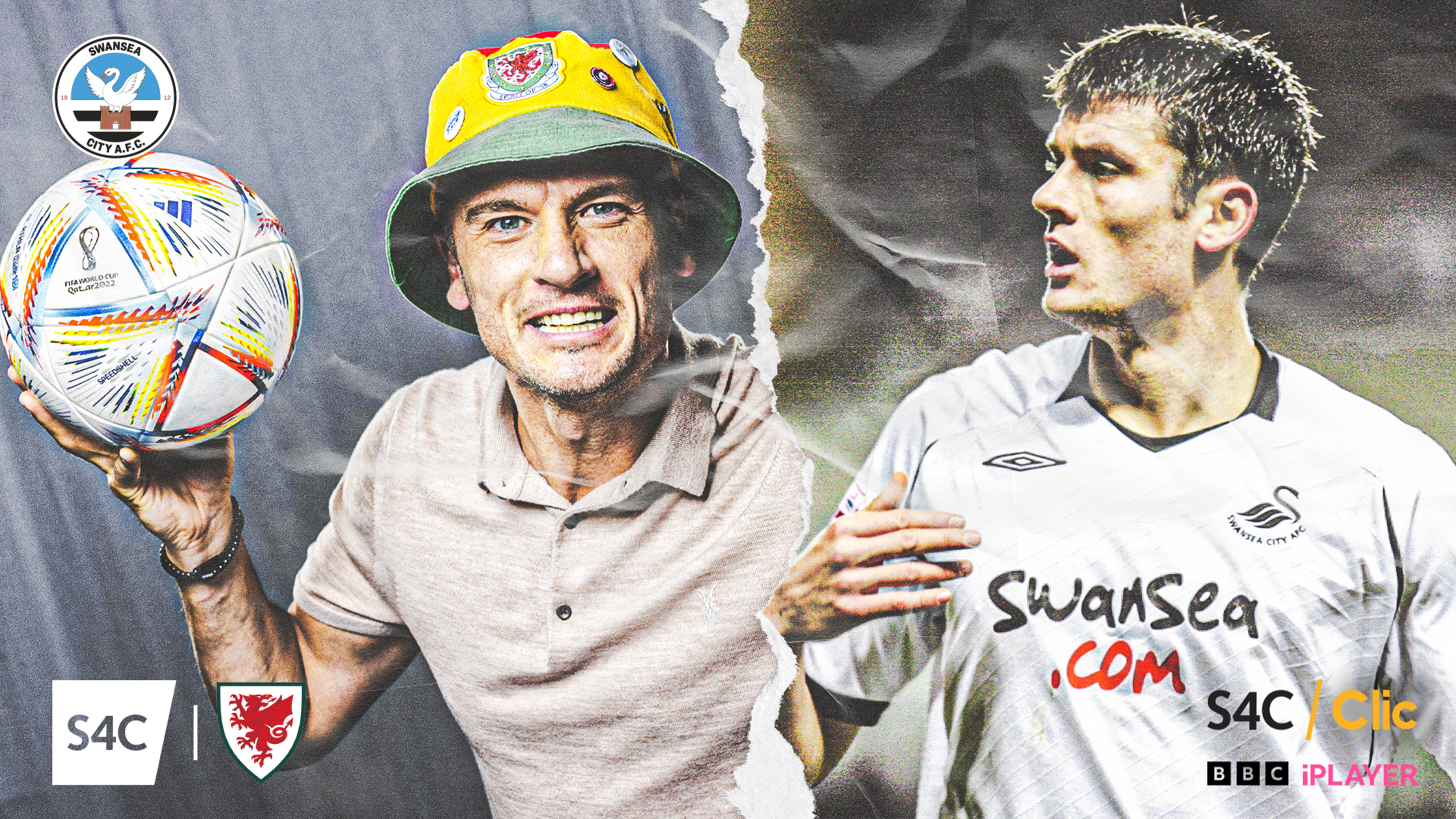 As Wales prepare for their first World Cup finals campaign in 64 years, former Swansea City and Wales midfielder Owain Tudur Jones gives us an insight into Qatar, assesses the opening game against the United States and looks at the Swans connection in Robert Page's squad.
This is the first in a series of columns OTJ will provide throughout Wales' involvement in the tournament.
He is a part of S4C's World Cup team. S4C will show every Wales game during the 2022 FIFA World Cup, with coverage of USA v Wales getting underway at 6pm on Monday night.
First impressions of Qatar
It's hot! Even hotter than people expected. We knew the heat would be here, we're pretty much in the desert. So it's no surprise to see that the Wales team have moved their training sessions back a couple of hours.
The first full day in Qatar was all about collecting our media accreditation, which is actually more important than a passport here. We all managed to get those and then we went to watch Wales train.
I've just been here with a smile on my face. I think the magnitude of it all has really hit home. We've been lucky enough to go to a couple of Euros but I think the first realisation when you get here is, this is on a different level.
The Wales team were given a good welcome and they look in good spirits. Most of this squad were in the Euros last year so there's major tournament experience throughout and that will stand us in good stead for that first game, which is so, so important.
Starting well and team selection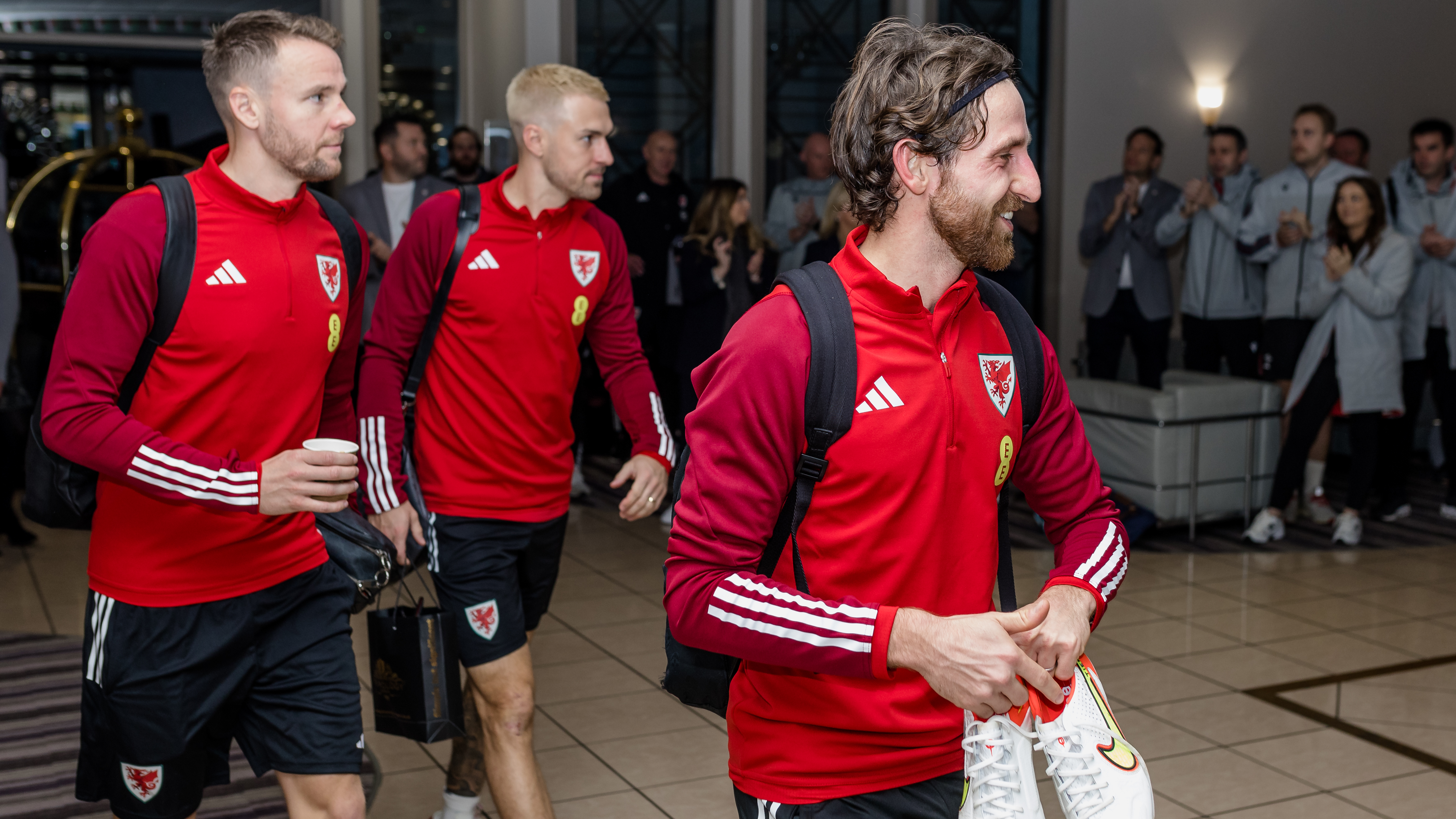 When you think back to the Switzerland game in Euro 2020, the importance of not losing was crucial. If we can get more than a point against the USA, then happy, happy days. And we will absolutely be ready.
I'm expecting a frantic game. Anyone who think USA will be pushovers are massively mistaken. No teams in the group are in good form going into this, but I'm not concerned for us because we step up when we have to.
Our record this year isn't the best, but the most important games – Austria and Ukraine – to get to the World Cup, we won both. So, we will be ready.
In terms of our starting eleven, I think it's going to be a little bit too early for Joe Allen. As crucial as he is, and he will be missed if he doesn't start against the USA, I think it will be too soon. That does leave a bit of a concern in the middle of the park, where America are strong.
Ben Cabango is one of those young players who has really caught the eye this season, but there is a lot of competition for places at centre-back in this Wales side.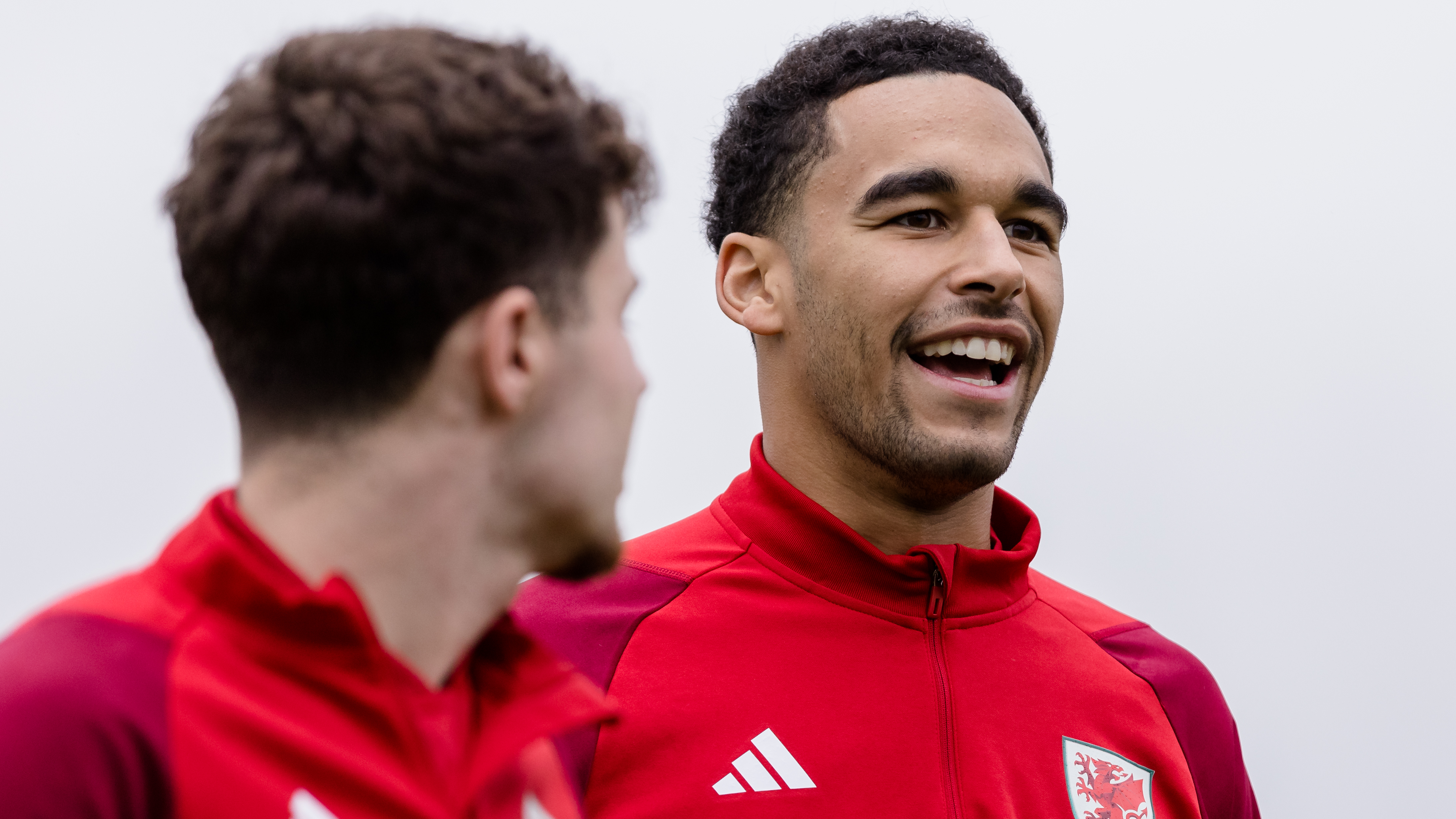 Rob Page has tended to go with Ethan Ampadu, Joe Rodon and Ben Davies as his preferred trio at the back.
Two of those have come through the Swansea academy, of course, but if Rob feels the need to move Ampadu into midfield then  Cabango will be right in the mix alongside Chris Mepham.
I think Russell Martin deserves a lot of credit for Ben being in that position. We have always known he was a talent and one for the future.
But the step up from Championship football to international football is huge. So the fact that Russell has come in and played the brand of football he does has meant Ben has really improved in possession – his development in that area has been massive – and that makes the step up to international level that bit easier.
If called upon, I am sure he will be ready because he was very good against Poland, facing off against one of the best strikers in the world in Robert Lewandowski. He will have learnt a lot from that, and I have no doubt he will be ready.
If the opportunity comes he will deserve it because of the hard work he has put in, not just this season but last season too, although I sense that it might be Mepham who gets the nod.
In goal, I would go with Wayne Hennessey, even though Danny Ward is on a brilliant run for Leicester at the moment. In defence, I see a back three of Mepham, Joe Rodon and Ben Davies, with Connor Roberts and Neco Williams the wing backs either side of them.
In centre midfield, I think Ampadu and Aaron Ramsey will start, with Gareth Bale and Dan James in attack behind Kieffer Moore. That leaves Brennan Johnson on the bench, but I think he can still have a massive impact.
The Swansea connection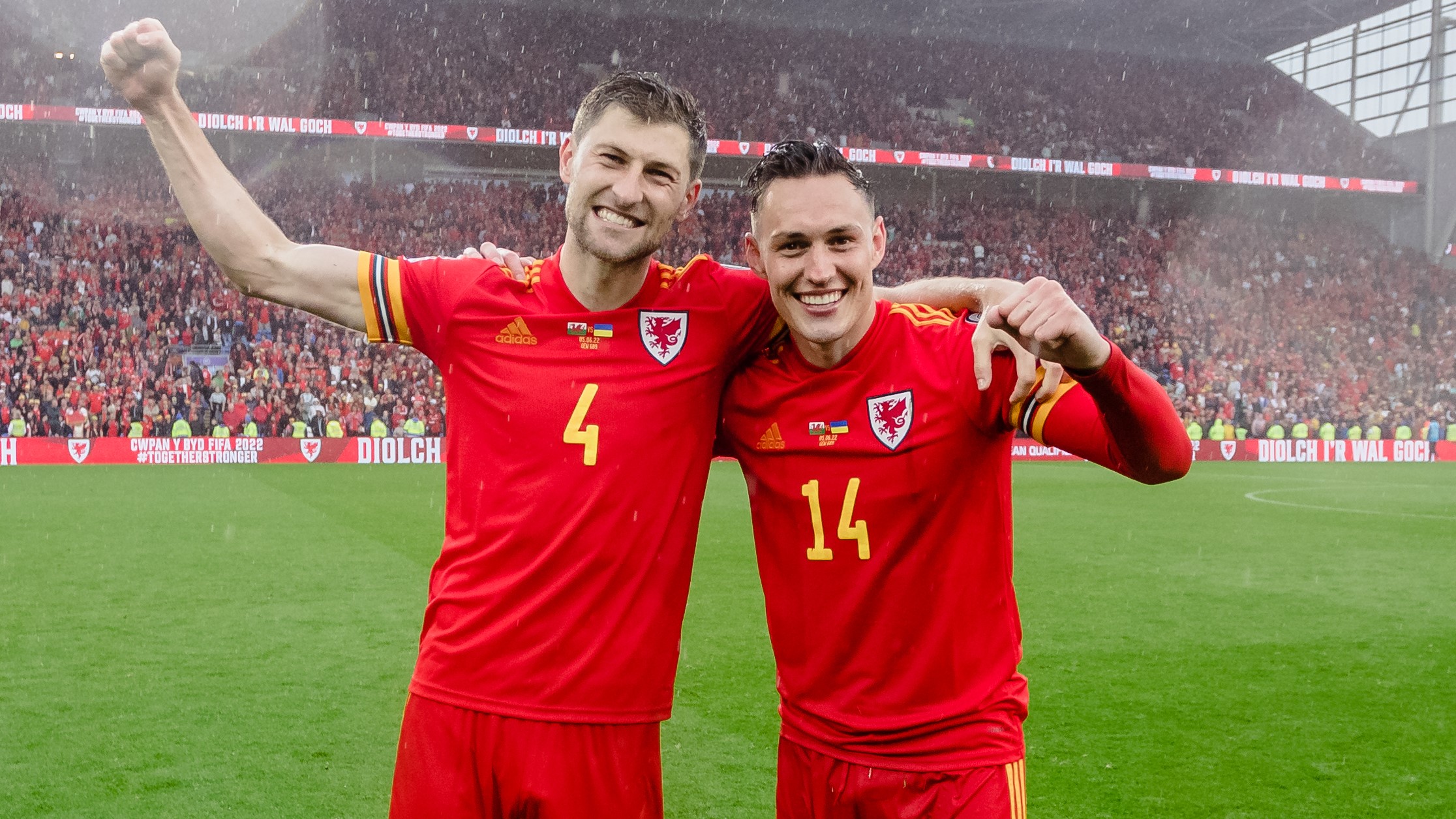 Swansea City should be so proud of the fact there are so many players in the set-up who have come through the youth team ranks.
I think there is probably an element of disappointment for some Swansea fans that more of those players are not still performing for their club.
But, having lost Premier League status, I think it does become inevitable that you will lose some of your best players, and for Swansea a number of those best players have been those who have come through their system.
On one level that is a shame, but the fact there are so many representing their country in the biggest competition that there is means Swansea City as a club should feel so, so proud.
The excitement is building all the time
I just cannot wait for kick-off. This match has the feeling of Bordeaux 2016 – that first game against Slovakia. Maybe the emotions will need to be reined in a bit at the start, because it promises to be a frantic opening 20 minutes against energetic opponents.
There won't be as many fans as in Bordeaux, but however many make the journey, they will be ready. Hopefully that stadium is full to the brim and at the end, the Wales fans will be happy and making themselves heard.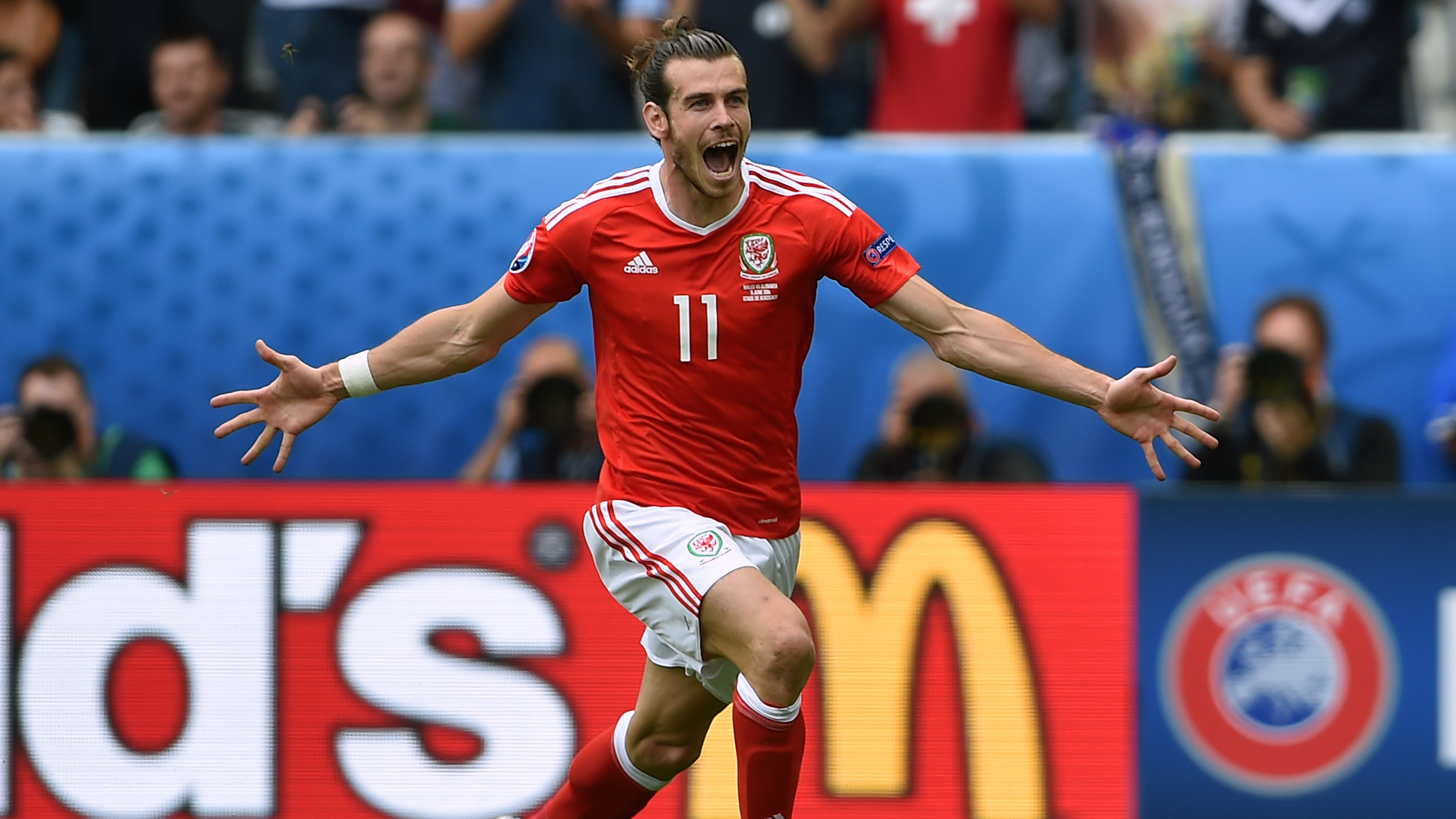 We're in a tough group for different reasons. All four teams on bad runs, including Wales, but we can worry about Iran and England next week. Our focus will fully be on the USA on Monday and we will be ready for this historic moment.
My prediction. The Americans will come at us with a lot of energy at the start of the game, but we also have young players who can match their energy. More importantly, we have the experienced players of the highest quality, who are made for this occasion.
They turn up and produce when it really matters and once again, I see Ramsey and Bale playing a huge part in ensuring that we get a very good result in our first World Cup game for 64 years. I think Wales will win 2-1.
C'mon Cymru!!!