Paul Watson looks to Swansea City's future after busy transfer window
9th September 2023
Club
Swansea City's busy summer transfer window saw 13 new arrivals at the Swansea.com Stadium, but sporting director Paul Watson is already looking to the future as he works to put in place the structures and processes to drive the club forward.
In a whirlwind two-and-a-half months since his June appointment, following five years with Luton Town, much of Watson's focus has been on recruitment with the summer transfer window opening hot on the heels of his arrival in SA1.
The number and range of signings provide head coach Michael Duff with valuable depth and options, while the groundwork laid earlier in the window saw four deadline-day acquisitions bolster the first-team squad.
But - in addition to that immediate, short-term work - Watson is aiming considerably further down the line; seeking to build on the foundations in place to create an organisational framework that draws on a range of skills, knowledge and expertise to consistently deliver for Swansea City.
"We have finished this window stronger than we started it, which was the aim," says Watson.
"Now we want to improve and go again in the next window - work has already started on that front - but also for a number of windows beyond that.
"Ultimately, we want to build a process that will help us continue to improve.
"We have had the first phase now, if you like, which has been focused on recruitment because of the timing of the window and my appointment.
"The next phase is how we go about building the recruitment process, the data analytics, the research and development aspect, and beyond.
"We are better equipped going into the next window, so we can make decisions earlier and hopefully continue to improve the squad and maximise the opportunities to do that.
"It is going to be huge for us to put structures in place on the football and business side that can allow the club to be successful for the long term.
"On the business side, Andy (Coleman) the chairman recently called an all-staff meeting for everyone at the club.
"From the players to the people who work in every corner of the business, it provided an outline of what the football club wants to do in the short, medium and long term.
"That filters down to myself on the football side, and building those structures and processes to make us stronger. That is where we want to be.
"You don't want to be relying on one or two individuals, we want to rely on a process that the fans can understand and know what to expect from, and understand the rational behind it.
"Everyone is clear and aligned, and there are no excuses."
While the aim is to grow and expand the club's recruitment and scouting operations, Watson was pleased with the decisive manner in which the Swans completed their summer business, believing the club benefited from key football decisions being made in south Wales.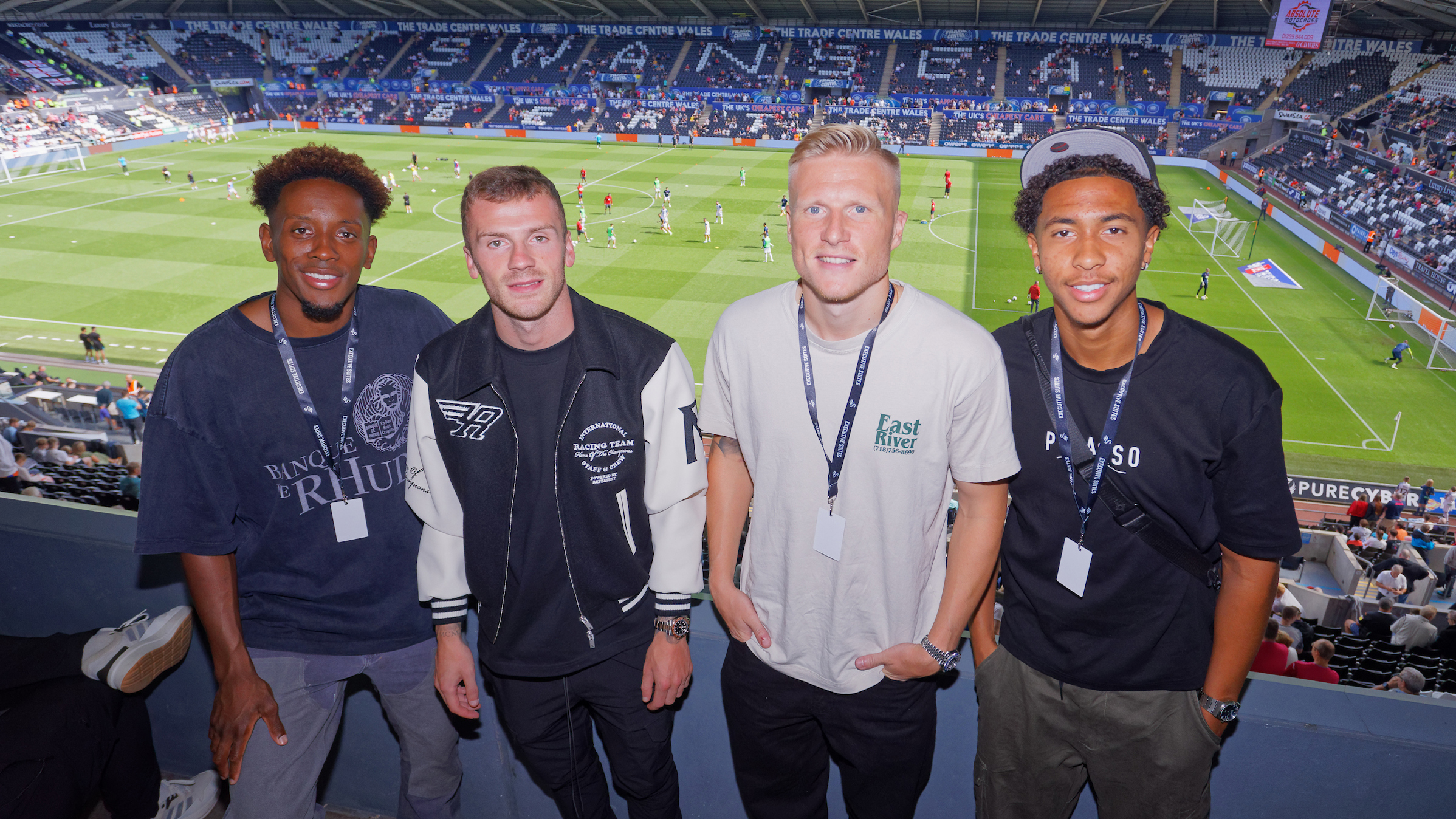 A number of players with experience and knowledge of the Championship were added in the likes of Jerry Yates, Josh Tymon and Kristian Pedersen; as well as young talents for the future such as Mykola Kuharevich and Nathan Tjoe-A-On.
Indeed, the blend of different player profiles Swansea were able to add during the window was particularly pleasing to Watson.
"To sign 13 players speaks for itself in terms of how decisions were made on the ground, and it was important they were made here because we had to work quickly," he added.
"Working alongside Andy (Coleman), and closely with (head of football operations) Josh Marsh meant we were able to be very quick and efficient, and I believe that ultimately helped us have a successful window.
"Overall, it has gone well, it has been a whirlwind two-and-a-half months since I was appointed.
"The focus has been very much on recruitment and the window, and I feel we have come out of that period stronger than we went into it.
"A lot of work had gone in before deadline day to make sure we got those incomings, so it was probably a lot calmer internally than maybe it was externally.
"The four coming in really help us and, as I said, helped ensure we have come out of the window stronger than we went in.
"We had the second-youngest squad in the Championship, and it is still young. We have got some experience in, because I said in my first interview here that we needed some help for the younger players.
"We identified a need for pace, power and Championship experience and we have done that.
"We brought in some younger players as well, who we believe we can develop and improve, and we supplemented that with the loans we did."
Away from the first-team set-up, the summer has also seen Swansea City Women become a semi-professional team, with their Genero Adran Premier campaign set to get under way at Wrexham on Sunday, September 17.
It is a move designed to help improve the standard of women's football within Swansea and the wider community, raise the profile of the game, and provide a high-calibre future performance pathway for young female players.
"That is the reason it was done, and it has been really positive so far," says Watson.
"It is only the start, there were 13 new signings in the men's team, but there were also 17 with the women's team, too.
"The staff here have worked really hard to get those over the line, and we are really excited for the women's team going forward.
"There are things we want to put in place, and things we have already started on we hope to see coming to fruition.
"It will be positive, not just for the club, but for the city."