Players can draw positives from fans, says Cooper
15th May 2021
First team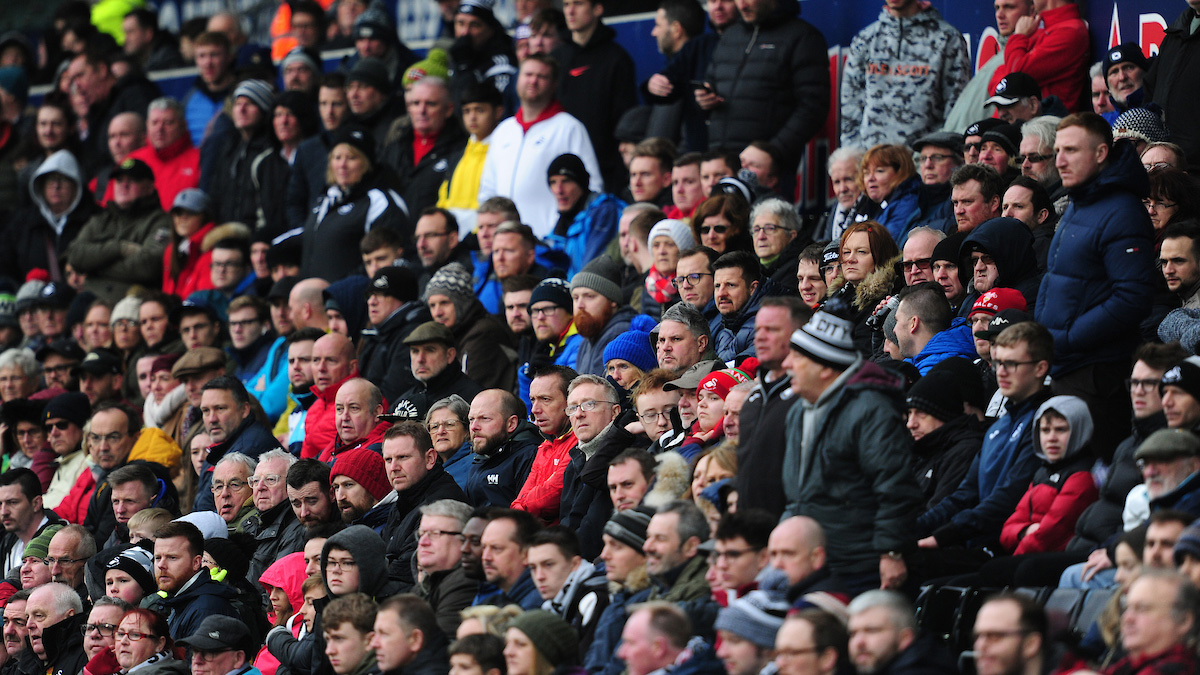 Steve Cooper insists his players can draw positives from the prospect of playing in front of supporters in this season's play-offs.
The Swans begin their play-off campaign with a trip to Barnsley on Monday before facing the Tykes at the Liberty Stadium in the semi-final second leg next Saturday.
It was announced last week that home supporters will be present for all clubs, with the Swans looking forward to welcoming approximately 3,000 fans to the Liberty next weekend for the first time since a goalless draw against West Brom back on March 7, 2020.
For some members of the squad it will be the first time they have played in front of the Jack Army since arriving at the club, and Cooper believes that can only benefit his players.
"We can't wait to get back in front of our supporters. It will be great to see them again," he said.
"But we will also be thinking of the ones who couldn't get in because of the restrictions, so it isn't a complete return yet.
"Whether we were at home first or second leg, we hope that having our fans back can help us along the way.
"I don't think there's any one way of getting through to the final, whether you play at home or away in the first or second leg.
"It will be slightly different because a lot of the players haven't played in front of supporters for a while.
"A lot of our fans haven't seen some of our players live. But that's a positive thing. We've missed them, and I'm sure they've missed coming. We've got to make sure we all enjoy being back together."
The Swans achieved back-to-back top six finishes for the first time in 16 years ahead of another tilt at the Championship play-offs.
After a dramatic final day last season that saw Cooper's side finish sixth, Swansea confirmed their top six place this season with two games to spare.
And while the staff and squad had just four days between that win at Reading and the first leg against Brentford last season, the Swans will have had nine days to prepare ahead of the first leg tie against Barnsley on Monday.
"It's definitely been something to think about," said Cooper. "Nine days is a long time to prepare for a game. We've tried to use it as wisely as we can. It's been a very busy time.
"We've tried to maximise our time on the training pitch. But the other three teams will be exactly the same.
"It's four teams in exactly the same position all vying for the same thing."