Premier League Kicks empowers Tomos through volunteering
23rd March 2023
Foundation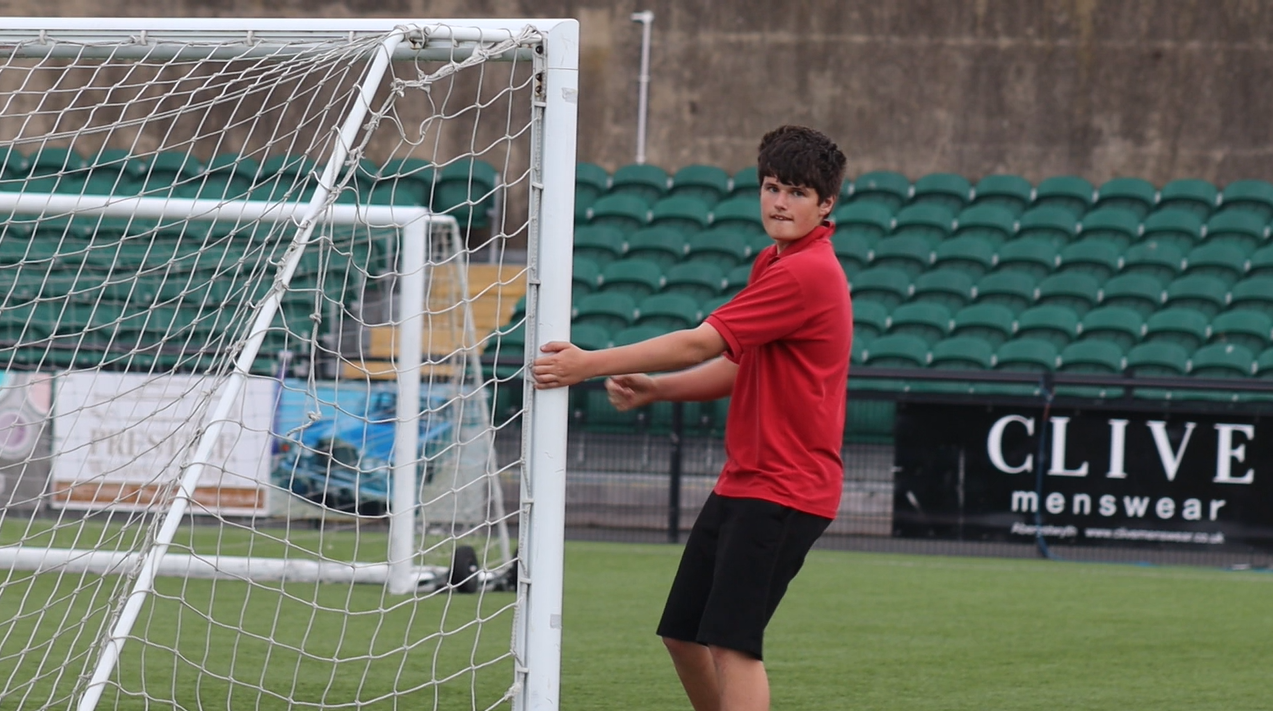 Swansea City AFC Foundation's Premier League Kicks project delivered free weekly football sessions to almost 3000 children in South West Wales in 2021-2022.
The Foundation delivers the project from Neath Port Talbot all the way to Aberystwyth, with over 40 volunteers helping to deliver the sessions.
Tomos Clarke-Farmer began attending Premier League Kicks sessions in Aberystwyth, funded by Dyfed Powys police and crime commissioner Dafydd Llywelyn, after being signposted by local intact officers and his youth worker.
Tomos struggled in the school environment and had shown some behavioural issues, as well as struggling socially.
He then began working with his local intact officer and local youth workers, who would sign post Tomos to Premier League Kicks sessions as a way to enhance his physical and mental wellbeing.
Since taking part in the sessions, Tomos offered to volunteer as part of the sessions, offering to help set up and run sessions for younger participants before taking part in sessions with his age group.
His role as a volunteer within the sessions lead to Tomos becoming a role model to younger participants and has helped him to forge positive relationships with coaches, police and other local authorities.
Jamie Bessant, Premier League Kicks coach, feels that the responsibility given to him in sessions has been a driving force in his development.
"You can see just how much he has grown in confidence; you can see that he has been empowered because we've given him responsibility and he has really taken it," said Bessant.
"He has been attending regularly and he very rarely misses a session, you can see how enthusiastic he is and how much the sessions mean to him.
"The confidence that this has given him has allowed him to take part in events with the local youth service which has really helped him to progress."