Premier League Kicks Targeted participants attend hate crime workshop
12th May 2022
Foundation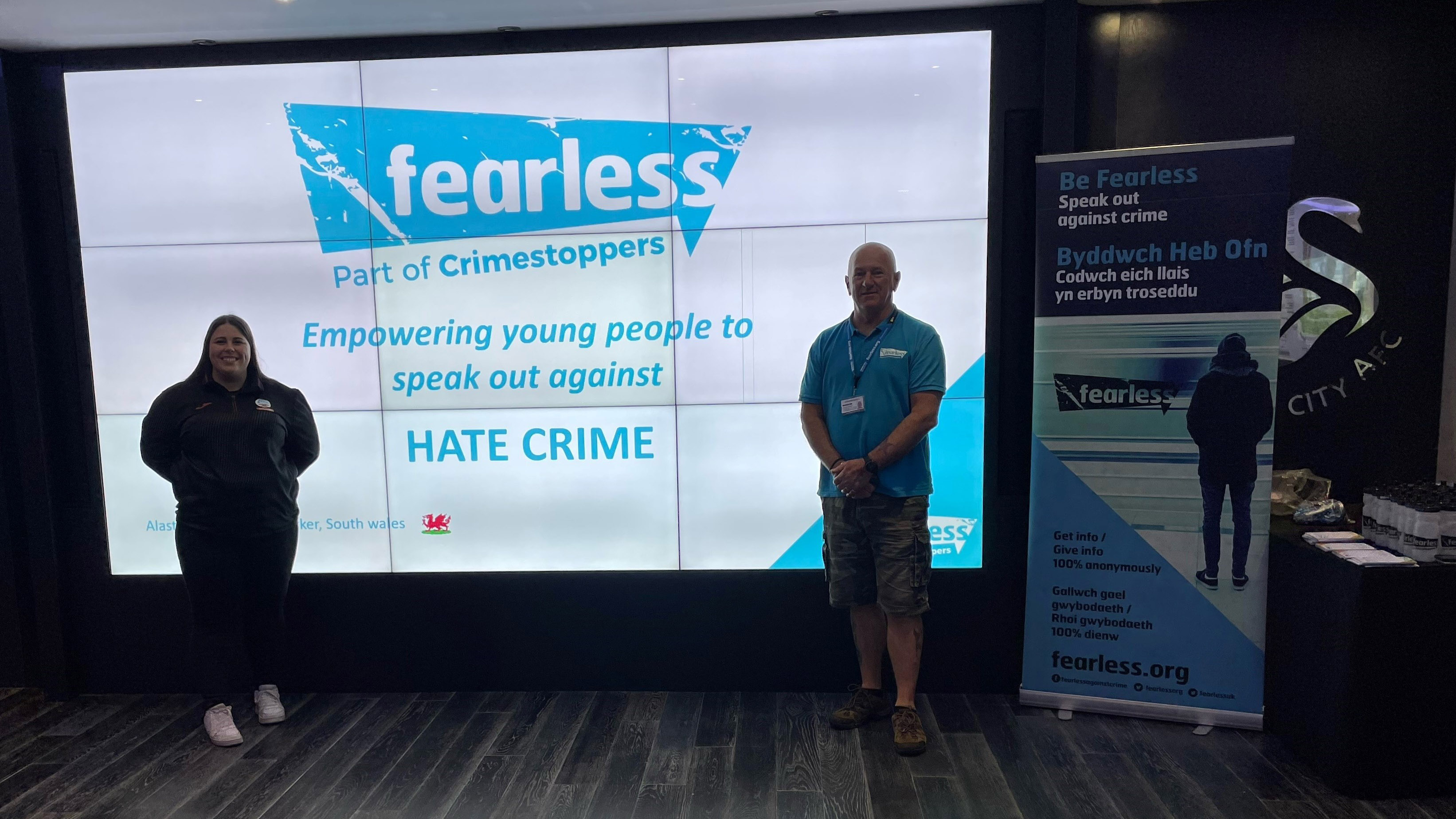 Swansea City AFC Foundation's Premier League Kicks Targeted participants recently attended a workshop from Fearless, looking to empower them to speak out about hate crime.
Fearless is Crimestoppers Wales' youth service aimed at 11–16-year-olds. It is tasked with increasing awareness of the dangers surrounding street crime, drugs and violence.
Premier League Kicks Targeted is an early intervention programme using a combination of one-to-one mentoring and small group workshops to promote positive behaviours and empower participants to strive for a successful future.  The programme also assists young people in managing their emotions and teaches them effective and relevant coping strategies.
The participants attended a workshop that gave them an understanding of hate crimes and what can be done to combat and report such instances should they occur, before having a tour of the Swansea.com Stadium.
Bethan Robinson, Premier League Kicks Targeted caseworker said: "Following the racist abuse targeted at England players after the Euro 2020 final, I felt it was necessary to educate young people on the impact and consequences of hate crime.
"Some people may believe they can hide behind a social media platform and get away with prejudicial comments. However, hate crime offenders can now be sentenced for a minimum of one year in prison.
"Reporting is crucial for combating hate crime. If you feel you have been a victim of hate crime, or have witnessed a hate crime incident, Fearless provide a safe place to give information and it's 100% anonymous."
More information about Fearless can be found HERE.