Premier League Kicks Targeted participants receive substance misuse workshop
7th December 2022
Foundation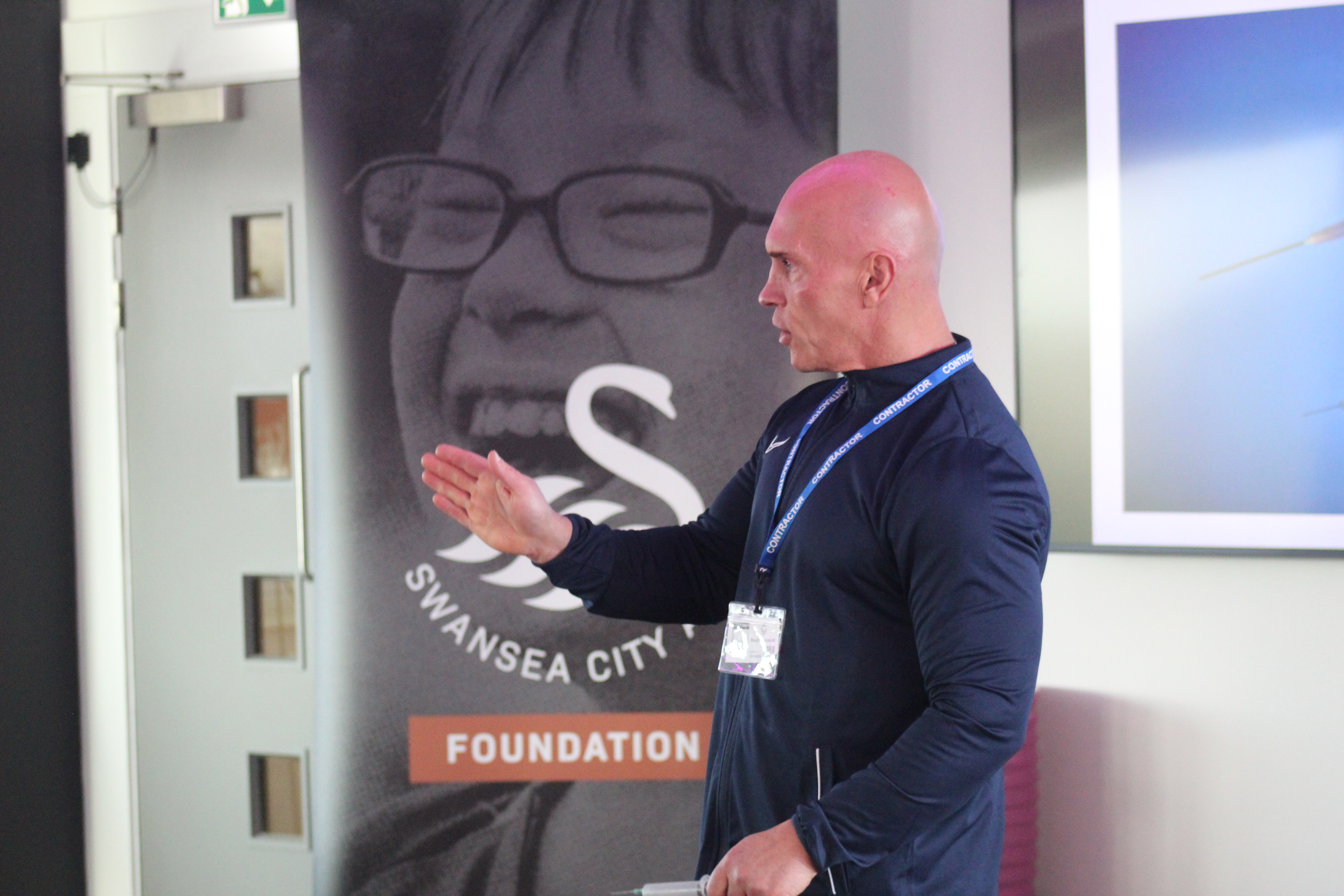 Swansea City AFC Foundation's Premier League Kicks Targeted participants recently received a substance misuse workshop at the Swansea.com Stadium.
The workshop was led by Paul Hannaford, who told his personal life story of substance misuse and the consequences that come along with it, as well as explaining how he turned his life around.
The workshop gave participants an insight into the dangers of substance misuse before giving them the opportunity to have a tour of the Swansea.com Stadium.
Bethan Robinson leads the Premier League Kicks Targeted project and received a workshop from Hannaford when she was younger, and she believes the presentation will have been of real value to the participants.
"There's still a lot of ignorance surrounding drugs, gangs and carrying weapons," said Robinson.
"Children as young as seven years old are being targeted by criminal gangs for county lines trafficking. It's happening in and around our communities, so we must not turn a blind eye.
"Early intervention is crucial when trying to tackle these issues. It's really important for us at the Foundation to educate young people on the real-life dangers and consequences of risky behaviours.
"I was lucky enough to receive a workshop from Paul whilst in school, and his hard-hitting messages have always stayed with me.
"Fast forward 13 years and we're working together to change young minds and hopefully save lives. I have no doubt that his powerful workshop will have the same positive impact on the young people in attendance."