Premier League Primary Stars project supports Leo to grow in confidence
22nd March 2023
Foundation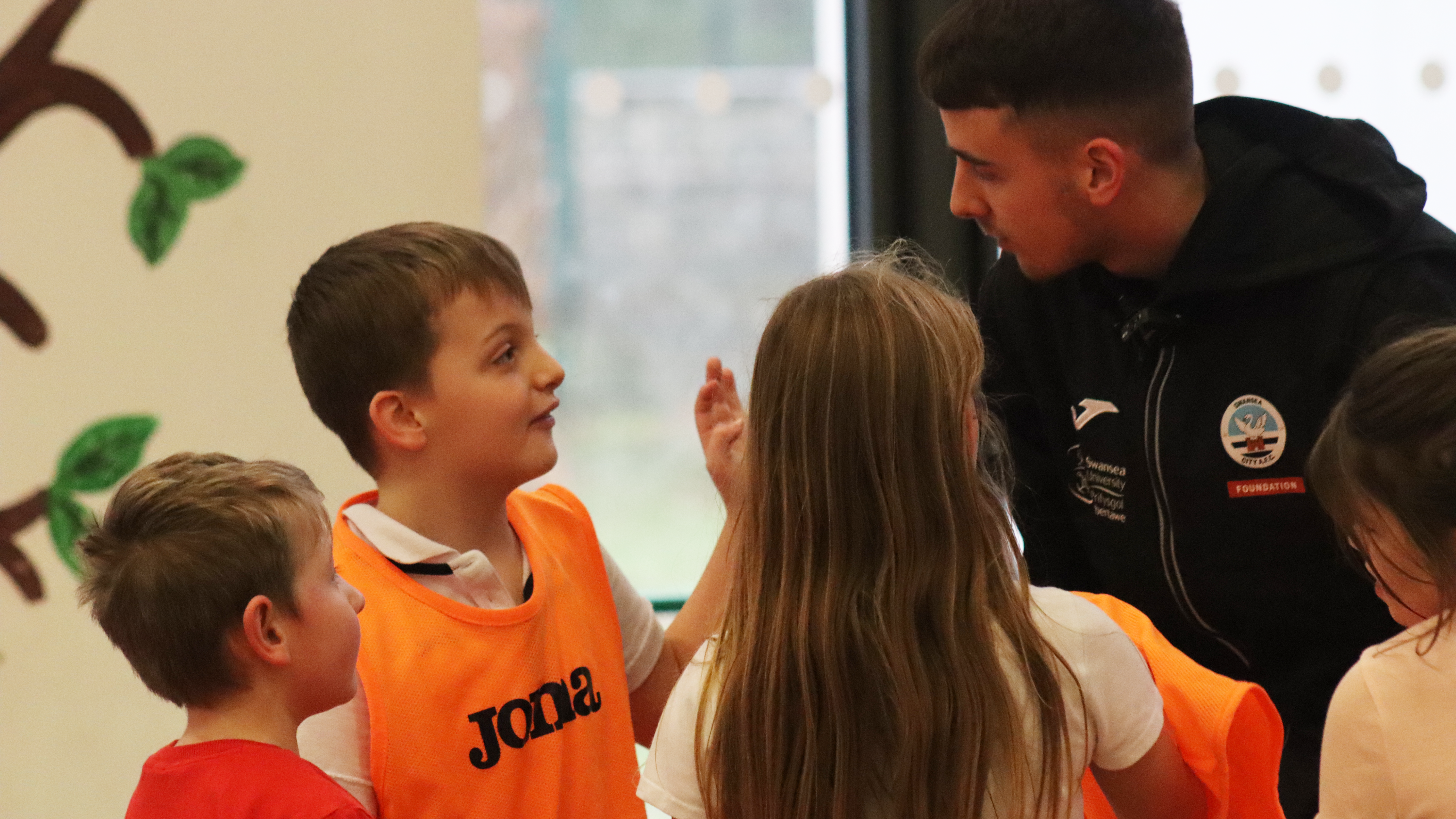 Swansea City AFC Foundation's Premier League Primary Stars project saw over 2,700 participants receive classroom and PE lessons over the 2021-2022 project year.
Premier League Primary Stars uses the appeal of professional football clubs to inspire children to learn, be active and develop important life skills through the power of sport.
The Foundation engaged with 61 different schools across south Wales with the Primary Stars project, delivering 2,234 sessions across between September 2021 and August 2022.
Through the project, 68 per cent of participants said they had improved their physical wellbeing and 70 per cent of participants felt inspired and engaged through the project.
One of the beneficiaries of the seasons is Leo Waller. Leo attends Ysgol Bro Tawe, a partner school of Swansea City AFC Foundation, and he has seen great developments both in and out of school since participating in the Primary Stars project.
Leo has been diagnosed with autism and had previously struggled in the school environment, having only recently been integrated from an autism spectrum disorder centre.
Leo would find it challenging to take part in social activities and team-based games.
Through the Premier League Primary Stars project, Leo's teachers have seen him become more willing to engage in lessons and be more accepting of losing when taking part in activities.
Leo's teacher, Rhian Davies, believes the activities and delivery from area co-ordinator Dan Garnett have been a key driving force in supporting and helping Leo.
"I've noticed it's had a really positive impact on Leo, I've seen how much he's come on since September," explained Davies.
"He is more willing to engage in games, he is more willing to take part socially, it's impacted him in the rest of his school life and in his sessions.
"It's the team games and the socialising, as well as Dan being really charismatic and getting him involved in things.
"I've seen that he notices when Leo is starting to bubble he will know when to ease off or when to encourage him."