Proud Swans | We want to highlight how much Swansea City is doing as a club
12th June 2022
Fans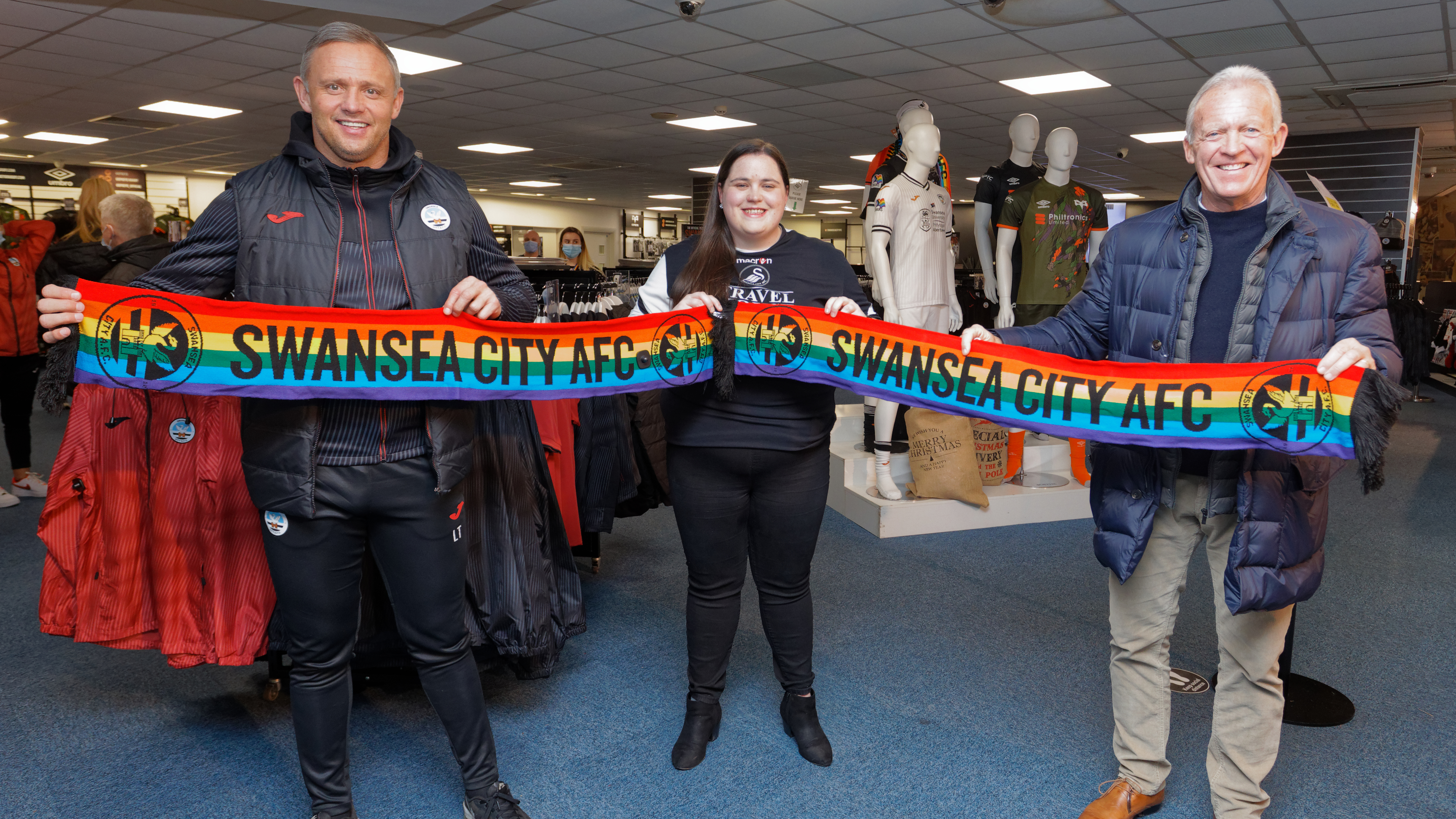 Supporters' group Proud Swans has highlighted the importance of the work Swansea City has done to promote the visibility of the LGBTQ+ community over the past year.
The LGBTQ+ fans' group has been working hard for many years to make the Swansea.com Stadium a welcoming environment for all supporters, but believe the club is every bit as committed and passionate about driving equality and safe fan experiences.
In November 2021, the club launched an in-stadium reporting system for fans to use if they witness discriminatory language being used at football matches. Supporters simply have to text 88440 using SWANS at the start of their message and provide details of the incident. The group say it was an important step in helping promote the visibility which ensures the stadium is welcoming to all minorities.
A spokesperson for Proud Swans said: "Being able to report things can give someone a lot of comfort to know that there is someone there that they can tell.
"This shows people that they're not going to get away with homophobia, and it empowers people to stand up for themselves and say 'no, we're not going to tolerate this'. It creates a safe space moving forward.
"It's a big part of allyship too – people in the LGBTQ+ community wouldn't be as empowered as they are if they didn't have allies. It's important that allies report things too. Sometimes someone from the LGBTQ+ community may feel beaten down by what's happened to them that they might not report or challenge it themselves."
Throughout the 2021-22 season, Swansea City and Proud Swans collaborated on a number of projects such as a range of Pride merchandise, the Rainbow Laces campaign and Football v Homophobia, with none more groundbreaking that the launch of the inaugural Proud Together event.
That event brought together representatives from Newport County, Wrexham, Swansea City and Cardiff City, as well as the Football Association of Wales, to celebrate the progress made by LGBTQ+ people in football and outline the challenges which still remain.
The spokesperson added: "I want to highlight how much Swansea City is doing as a club. It's easy at the moment for clubs to turn a blind eye to this because they've got a lot of issues coming out of Covid, but I think in the last year the club has done a massive job in pushing our message and helping us be more visible.
"We are extremely grateful and it is great to see the club sharing our passion and commitment to make a difference."