QPR fixture available to UK supporters on SwansTV Live
18th August 2019
Club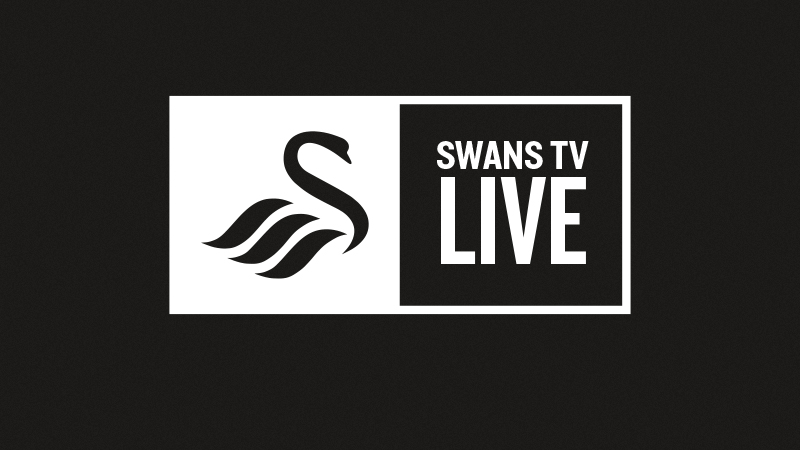 Swansea City travel to face QPR on Wednesday, and the game is available on SwansTV Live for supporters from all around the globe, including the UK and Ireland.
To watch the game you can sign up HERE for £10.
The broadcast will start at approximately 7.15pm with a pre-match show hosted by Sioned Dafydd.
The live stream will be a multi-camera operation with full commentary. The production will also include multiple replays as well as live pre-match, half-time and post-match shows.
Live audio is also available to all our fans globally and you can sign up to listen HERE. The audio service is available for £5 per month or £45 per season.
All 2019-20 season pass and monthly pass subscribers will have this game included. SIGN UP HERE.
Please note you will only see the packages available to you when you click the link above.
This season all SwansTV fixtures will be shown on the homepage of the site (www.swanseacity.com). All you need to do once you have purchased your package is click the watch live or listen live icon, which will be positioned on the top half of the homepage, approximately 30 minutes before kick-off. Audio subscribers will have to log on five minutes before kick-off.
You can watch SwansTV Live on a desktop or laptop.  It is also available on the official Swans App, via mobile or tablet
You cannot watch via a mobile device, unless it is through Swans App, due to EFL rules. It is also not available on AppleTV, Chromecast or any other big screen streaming devices also due to EFL rules.
Audio is available on all devices.
SWANSTV LIVE SUBSCRIPTIONS ARE NOW ALSO AVAILABLE FOR THE 19/20 SEASON AND YOU CAN SUBSCRIBE HERE.
How do I watch/listen to the stream?
Once you have subscribed to either audio or video you have two options to watch the game:
Mobile devices including iPads & Tablets: You must log in to watch/listen on the Official Swans App on the "LIVE" tab.
Download now for free HERE (iOS) or HERE (Android) and then click the WATCH or LISTEN button after logging in. Audio will start five minutes before kick-off and our live pre-match show will start 30 minutes before kick-off.