Report | Aberystwyth Town Women 2 Swansea City Ladies 5
7th March 2022
Ladies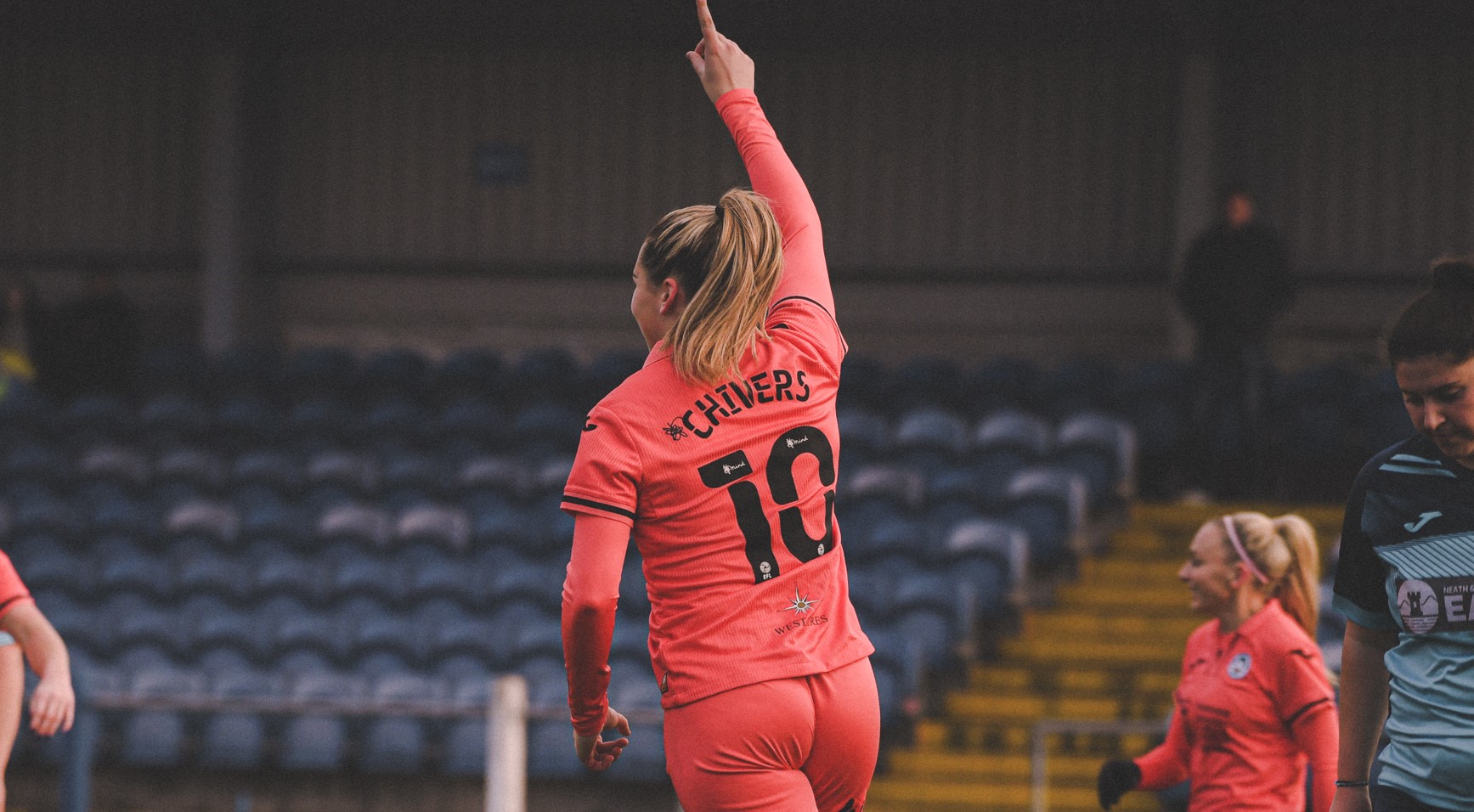 Swansea City Ladies got back to winning ways as they put in a dominant performance in the Genero Adran Premier League to see off fourth-placed Aberystwyth Town.
The win keeps the gap between the Swans and challengers Cardiff Met at four points despite the narrow defeat to Iain Darbyshire's side last month.
Aberystwyth could have been a tricky test for the Swans who played out a 0-0 draw with the Seasiders earlier in the season, but a fast start had them in control of the fixture from the off and they never really looked like relenting their grip on the game.
It took just ten minutes for Karmyn Carter to give Swansea the lead when she toed home Stacey John-Davies' cross from the right and the lead could have been doubled a minute later as they hit the crossbar with their next attack of the game.
The second goal came just before the 20 minute mark with Chloe Chivers picking out John-Davies to finish calmly past the keeper.
Swans didn't have everything their own way, however, and the Seasiders – who have been a thorn in the side of many of the top three teams this season as they build their way to a long-term vision of competing for the title – got back into it when Flavia Jenkins scored four minutes later.
The hosts were forced into a substitution on the half-hour mark which was bad news for a side who had already lost so many players over the past couple of weeks to injury.
Swans took full advantage of the disruption, extending their lead just before the break with Carter getting her second. It came in similar fashion to the first as Chivers got to the byline and cut the ball back for a tap in.
The second half didn't have the explosive action of the first and Aberystwyth proved a resilient opponent but with 20 minutes remaining, Chivers got the goal she deserved to ensure the points for Swans and she put the icing on the cake when she converted from a corner kick in injury time to make it 5-2.
Jenkins did get another for the Seasiders deep into the 10 minutes of injury time, but it was only a consolation as Swansea strengthened their grip on top spot.