Report | Arsenal U18s 5 Swansea City U18s 1
6th August 2022
Academy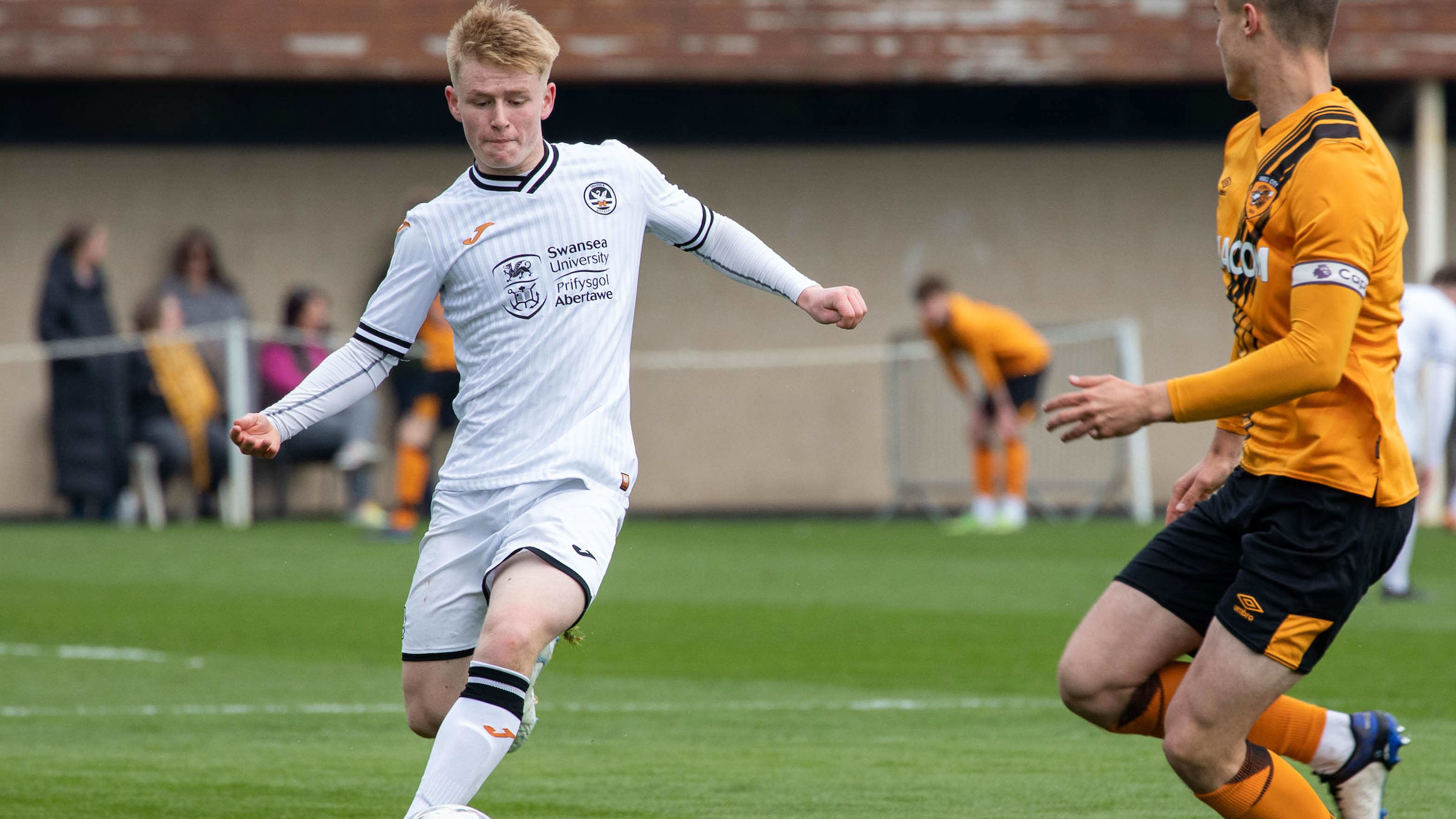 Swansea City Under-18s were beaten by Arsenal Under-18s in their final pre-season game before the new Professional Development League campaign.
Omari Benjamin, Amario Cozier-Duberry, Michal Rosiak and Bradley Ibrahim were among the goalscorers for the hosts, while Kyrell Wilson found the net for the Swans.
Jack Wilshere's side took the lead after just five minutes, with Benjamin finding some space on the edge of the box before tucking a shot into the bottom left corner.
Despite the early setback, the Swans had a strong period of control on the game, Sam Parker coming close to an equaliser after breaking down the right, but his shot from a tight angle was saved.
Rohan Davies came close to an equaliser soon after, his looping header going just over the crossbar.
But the sustained pressure from the young Swans wasn't capitalised on, and the Gunners would instead find a second goal, a low ball across the box being tapped in from close range by Coizer-Duberry.
The Gunners had a third soon after from an almost identical goal, with Rosiak netting from a low cross.
Arsenal would make it four before the break, a stunning free-kick from Ibrahim finding the top-left corner past Evan Watts.
Despite a difficult first half, Swansea would come out of the blocks strong in the second half and earn a deserved goal.
Wilson broke into the Arsenal box and was brought down by a defender. with the forward stepping up to the spot to bury his penalty to pull one back.
Arsenal would respond as another great cross from the left found an Arsenal forward in the box for a smart first-time finish.
But the young Swans were back pushing for another straight after, Geoff Bony having a shot parried behind and Jada Mawongo heading just over from the resulting corner.
Iwan Morgan came close to finding the Swans second of the afternoon, Wilson sliding the forward in, but his first time effort was saved.
Swansea City: Evan Watts, Sam Parker, David Roberts, Jada Mawongo, Jack Cooper, Seb Dabrowski, Dan Watts Jacob Cook, Aimar Govea, Geoff Bony, Rohan Davies.
Substitutes: Kyrell Wilson, Iwan Morgan, Cameron Llweyllen, Kit Margetson, Thomas Woodward.