Report | Barnsley U18s 4 Swans U18s 0
9th April 2021
Under-18s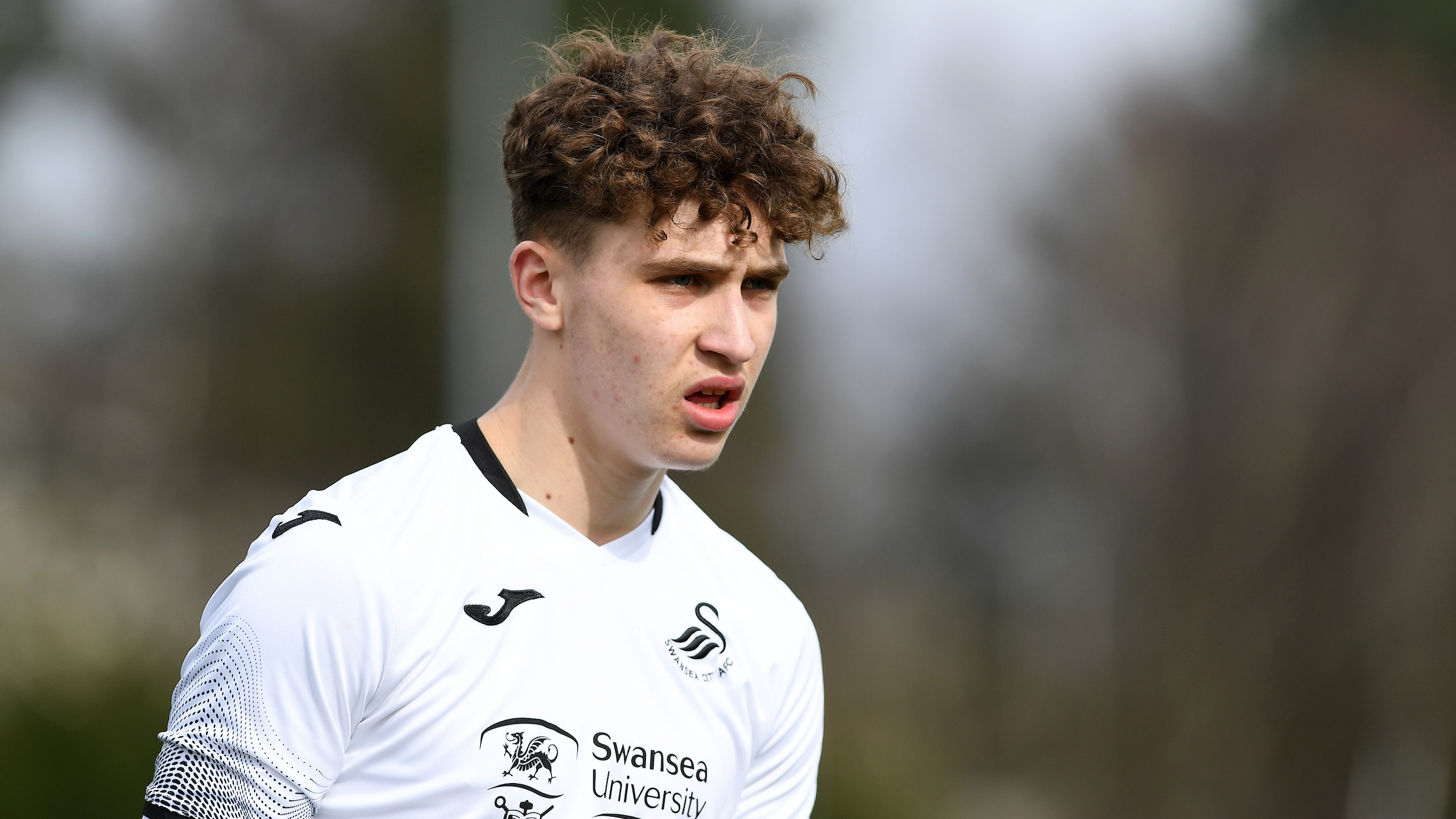 Ten-man Swansea City Under-18s fell to defeat against Barnsley at Oakwell Training Ground in Professional Development League South.
A brace apiece from Jack Sherlock and Angus Chapman extended in-form Barnsley's unbeaten run to four games.
Byron Anthony made two changes from Tuesday's 4-4 draw against Millwall at Landore, with Iwan Morgan and Aaron Hillier replacing Adrian Akande and Rio Campbell in the starting line-up.
The young Swans enjoyed a lot of possession against a physical Barnsley side and had superb chances to reduce the deficit after trailing by two goals with opportunities for Hillier and Morgan.
The challenge became tougher for Anthony's side after the Swans were reduced to 10 men when Ryan Bassett was dismissed for a soft challenge, but the young side continued to execute their game plan, pressed Barnsley and created a number of chances.
Despite their efforts, the Swans couldn't break down a solid Barnsley side.
"They set up very physically and were direct with their play which allowed our players to play a little bit, but when we did come into contact we struggled a bit physically," said Swansea City Under-18s lead coach, Byron Anthony.
"They overpowered us with set pieces. With the ball we weren't too bad but without the ball there was a sense of naivety and some real individual errors which we have talked about since I have been in the role. We have talked about rectifying them and trying to cut them out of our games.
"We didn't convert our chances and then Barnsley's physical presence shone through and they got the goals in the end.
"If we look back at the goals we conceded, they're all avoidable. It goes back to consistency with individual and collective errors, if we can try and eliminate them it'll not only support their development as players but will also help the team and improve results.
"It is player development so we're trying to slowly develop the players but we have got to get a message through to them about their consistency.
"It will help their game over time but, us as coaches, we have to make sure that we implement that and they get less and less regular as we go through the season and their development."
Swans U18s: Tyler Evans, Jacob Edwards (Panashe Makokowe), Scott Butler (capt), Ryan Bassett, Cian Williams, Joel Cotterill, Morgan Clarke (Josh Carey), Cameron Congreve, Michael Murphy, Iwan Morgan (Adnaan Moti), Aaron Hillier.