Report | Barry Town United Ladies 0 Swansea City Ladies 5
15th November 2021
Ladies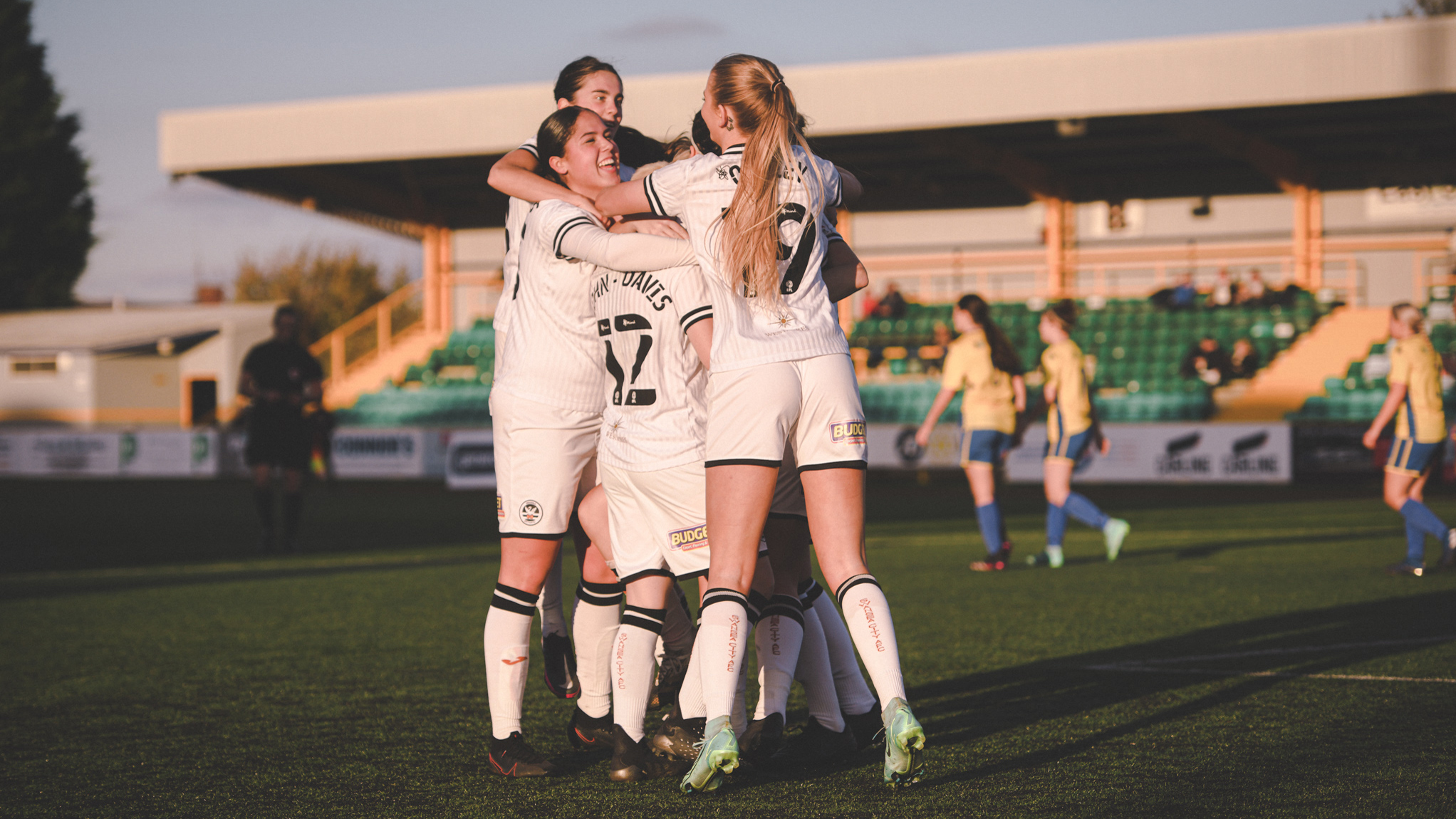 Swansea City Ladies extended their perfect run this season with a dominant win over Barry Town United.
The Swans saw a lot of the ball in the early stages and eventually found a way through in the first half with goals from Laura Davies and Stacey John-Davis.
The defending champions then pushed on in the second half to extend their lead further with Kelly Adams getting her name on the scoresheet.
Swansea added another two goals in the last five minutes with Jess Williams scoring and John-Davis completing her brace with a penalty.
The visitors had a flurry of chances in the opening exchanges of the game, and the pressure was eventually converted into a goal with 28 minutes gone.
Davies got on the end of Ellie Lake's free kick and side footed the ball in the far corner.
Chris Church's side continued to dominate after taking the lead creating a handful of other opportunities, and the lead was doubled before the interval courtesy of a fine free kick from John-Davis, which found its way into the top corner.
The Swans emphasised their superiority just past the hour mark as Adams turned in a free header.
Barry found chances hard to come by throughout and Swansea displayed their attacking prowess.
Five minutes from the final whistle Williams was picked out by John-Davis at the far post to turn it home.
John-Davis then completed the scoring in the last minute from the spot sending Chelsea Herbert the wrong way.
Barry Town United Ladies: Chelsea Herbert, Olivia Townsend (Taite Trivett 51), Holly Jenkins, Delia Ebbin, Pam Pelders (Rhian Thomas 74), Megan Bowen (captain), Grace O'Reilly, Anna Houghton, Mackenzie Olden, Manon Pearce (Lorna Thomas 87), Faith Mulenga.
Subs not used: Sian Rees.
Swansea City Ladies: Gemma Border, Alicia Powe (captain), Shaunna Jenkins (Jess Williams 53), Ellie Lake, Kelly Adams, Ria Hughes, Katy Hosford, Stacy John-Davis, Rhianne Oakley (Chloe Tiley 77), Laura Davies, Nia Rees (Gwen Horgan 72).
Subs not used: Chloe Chivers.