Report | Forest Green Rovers Women 1 Swansea City Women 5
27th August 2023
Women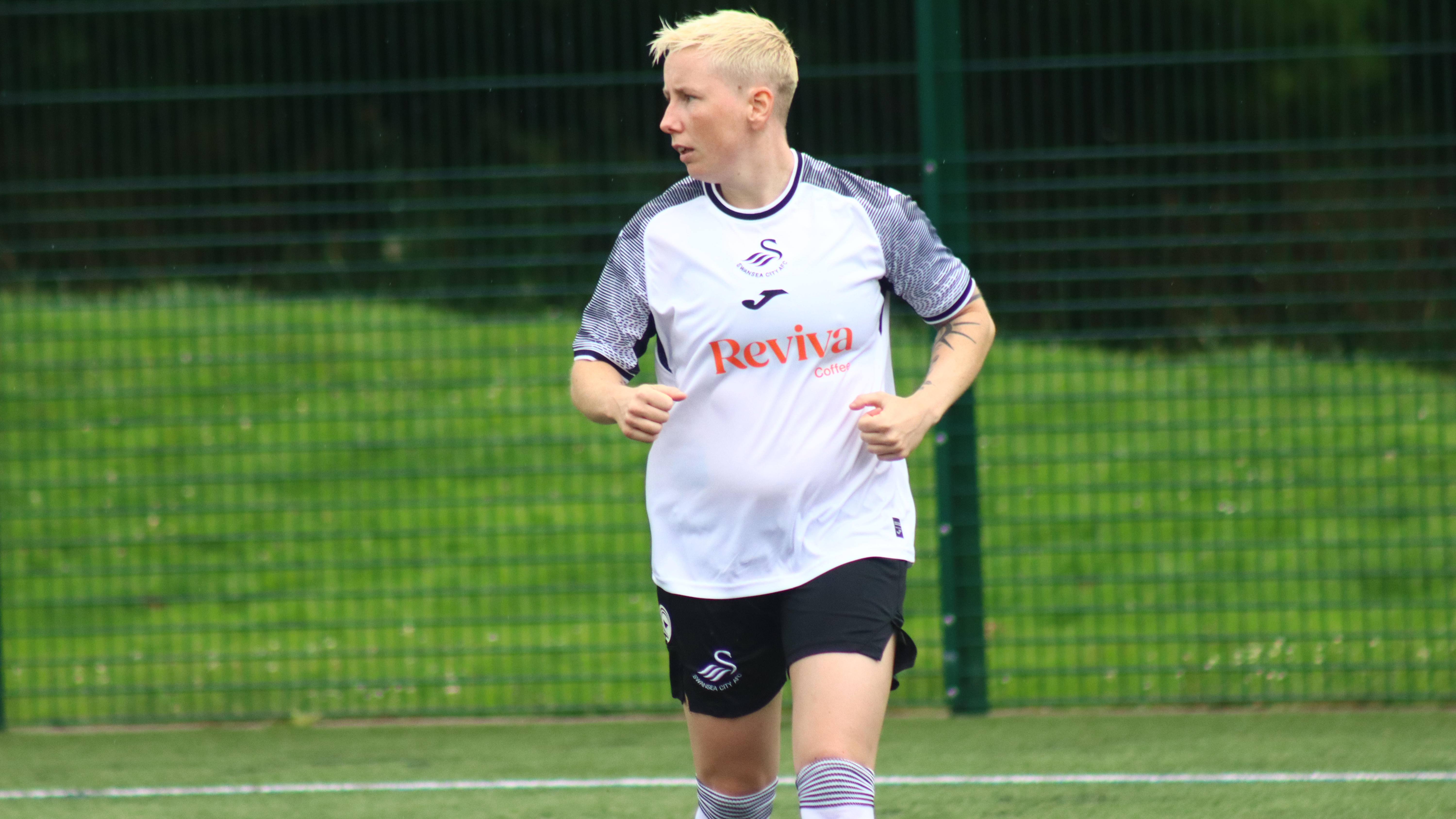 It was a five-star performance from Swansea City Women as five different goal scorers helped the Swans to a comfortable win away at Forest Green Rovers as they ramped up their preparations for the new season.
Robyn Pinder, skipper Katy Hosford, Chloe Chivers, Chloe Bull and Stacey John-Davis all found the net for Ceri Phillips' side as they close in on the start of the new Genero Adran Premier campaign.
The visitors got off to a blistering pace at Hartbury University with new striker Pinder giving the Swans the lead in the third minute. Her pressing forced a mistake from the home side and she was able to take advantage and slot beyond the goalkeeper.
The home side had a good chance to equalise in the 20th minute, hitting the woodwork twice and forcing a save from Chelsea Herbert.
But the Swans quickly put a stop to Rovers' momentum when Hosford headed in from a cross after good work out wide from the visitors.
The Swans extended their lead shortly after half-time through Chivers, but they didn't have it all their own way and the home side pulled one back on the 54th minute through a lofted free-kick which evaded everyone and crept in at the back post.
But the Swans were able to go up the gears again and exert their dominance on proceedings. They restored their three-goal lead four minutes later when Bull turned the ball in.
John-Davis was on hand to put the icing on the cake of a strong performance when she scored the Swans fifth with just over quarter-of-an-hour of the match remaining. 
Swans City Women starting XI: Chelsea Herbert, Kelsey Thomas, Steph Turner, Alicia Powe, Lucy Finch, Rachel Cullen, Katy Hosford (c), Chloe Bull, Stacey John-Davis, Chloe Chivers, Robyn Pinder.
Subs (all featured): Sophie Brisland-Hancocks, Sammy Wynne, Monet Legall, Nieve Jenkins.