Report | Swansea City U18s 1 Coventry City U18s 2
20th August 2022
Under-18s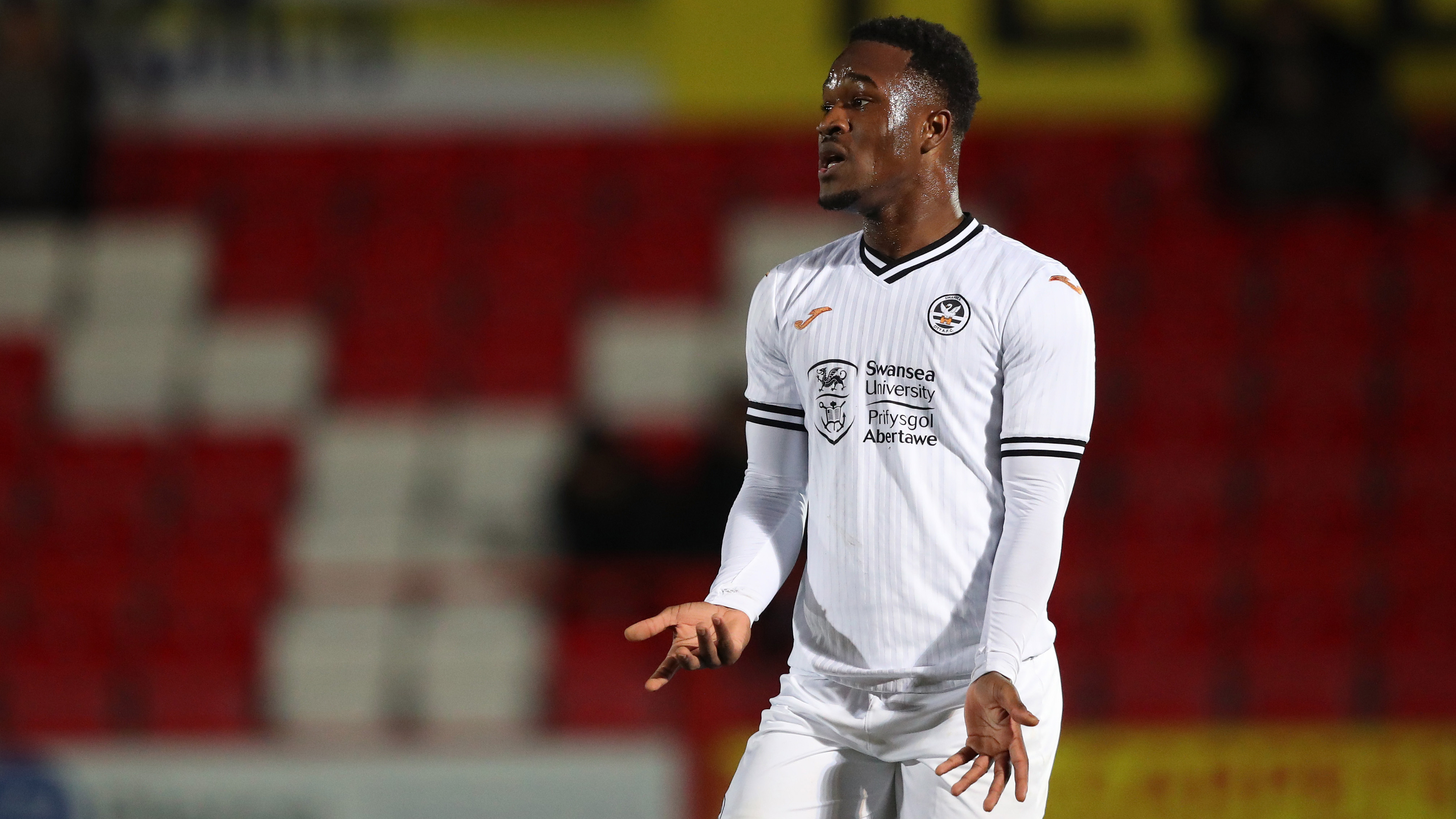 Swansea City Under-18s were defeated by Coventry City Under-18s in their first Premier League Development home fixture of the season.
Kyrell Wilson got the afternoon off to a perfect start as put the home side in front in the 18th minute.
However, it was the visitors who kept pushing and came from behind to take the three points in their season opener, with their goals coming from Bradley Stretton and substitute Aidan Dausch. 
The first real chance to break the deadlock came when Coventry's Kai Andrews beat his man to fire at goal, but Swansea keeper Evan Watts collected comfortably.
Instead Wilson was the one to open the scoring. Iwan Morgan played the ball beautifully to his fellow forward, who bravely beat the advancing goalkeeper to send the ball into the back of the net.
Swansea were soon on the front foot again. Sam Parker embarked on a solo run down the right, but his cross fell into the hands of Charlie Callaghan. In the aftermath, the Sky Blues attacked through Andrews, whose shot forced Watts to the ground to clear.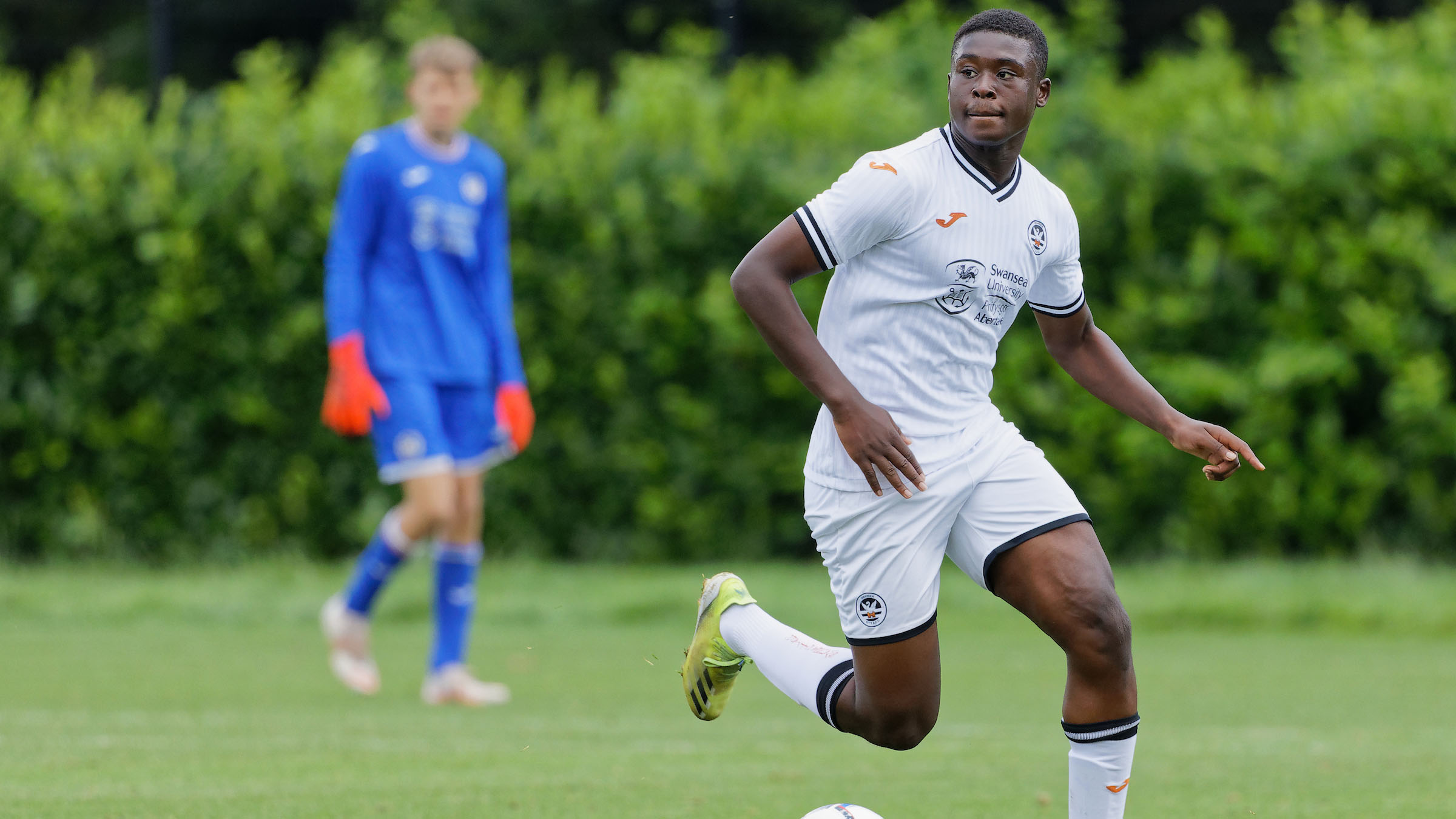 Morgan would then go close to doubling the advantage after a promising attack down the Swansea left, but the assistant referee flagged for offside.
Minutes before the break, the visitors levelled after short spell of possession. Stretton capitalised on space in the area and tapped the ball into the back of the net to level for the Sky Blues.
Swansea looked to respond, with Jacob Cook seeing his effort from distance saved by Callaghan, before Charlie Manners went close down the other end, forcing Watts into yet another fine save.
Geoff Bony went close to restoring Swansea's lead following the restart, as Wilson put in a fine ball from the right, but his left-footed effort deflected off a defender for a corner kick.
Wilson then had the chance to bag his second goal of the afternoon after substitute Aimar Govea cut the ball in from the left, however, Callaghan was equal to the finish and pushed the ball away to safety.
The visitors were inches away from snatching the lead as Jayden Smith curled a fine effort towards goal, only to see it go wide.
Substitute Smith continued to be a threat to the Swans defence, and he set up Dausch to give Coventry the lead and the three points as his low,driven shot found its way past Watts.
Swansea City Under-18s: Evan Watts, Sam Parker, Jada Mawongo, Richard Faakye, Seb Dabrowski, Dan Watts (Aimar Govea, 60), Jacob Cook, Kyrell Wilson, Geoff Bony, Iwan Morgan, Josh Carey.
Unused subs: Rohan Davies, Sam Seaver, Cameron Llewellyn 
Coventry City Under-18s: Charlie Callaghan, Rio Grant, Tristen Batanwi, Lewis McCafferty (Jayden Smith,45), Talon Shepherd, Shay Young (c), Rylie Siddall, Elliot Benjamin. (Aidan Dausch, 45), Charlie Manners (Callum Perry, 64), Bradley Stretton, Kai Andrews.
Unused subs: Daniel Rachel, Byron Wilson.