Report | Watford U23s 0-0 Swansea City U23s
11th January 2022
Under-21s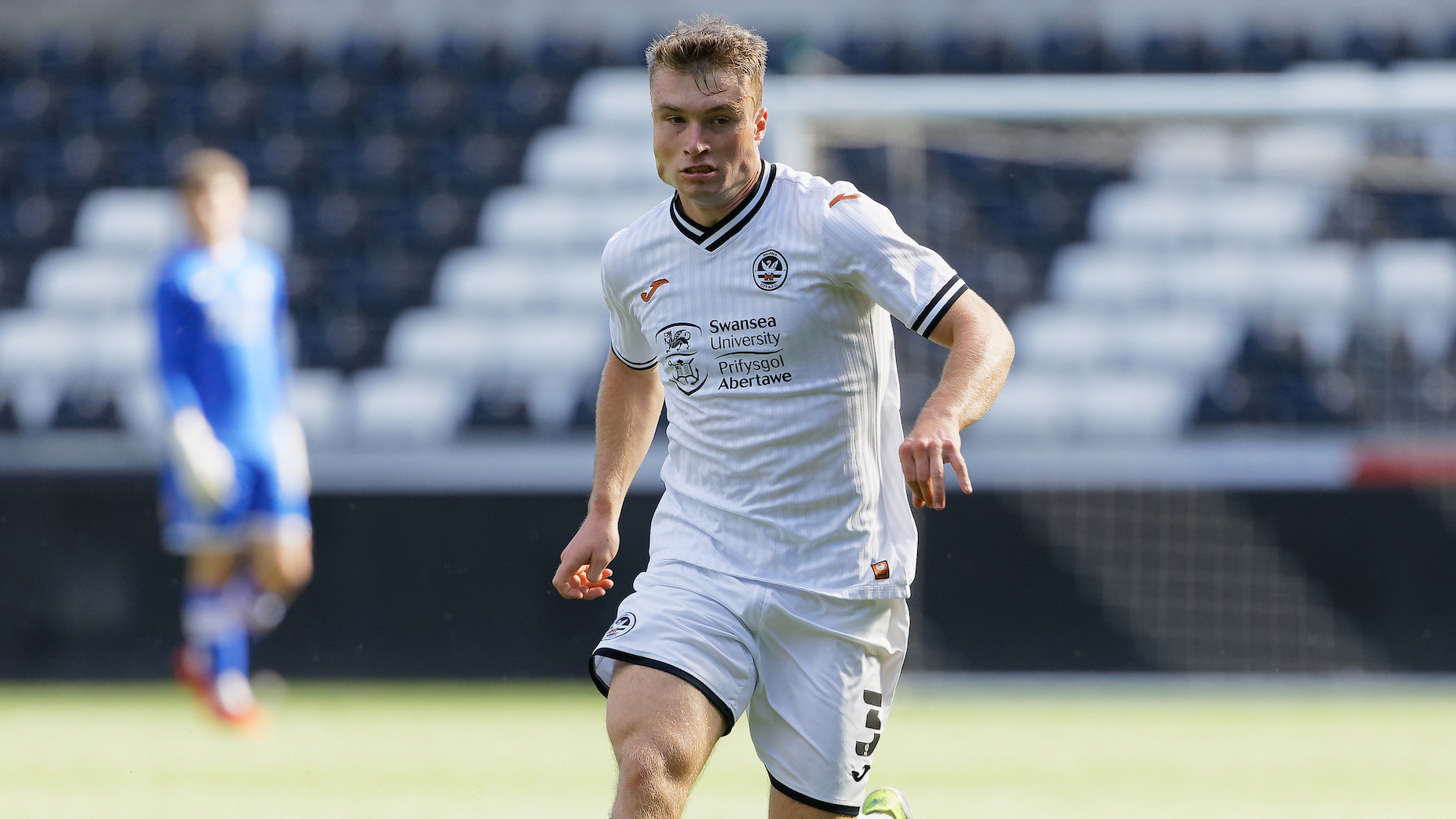 Swansea City Under-23s were held to a 0-0 draw away at Watford in the Professional Development League.
Both sides had chances to win the game, but the Swans controlled possession throughout the game and were unlucky to not find a winner late on.
The first chance of the game fell to Watford with Freddie Moriarty breaking through the Swansea defence before firing over the bar in the box.
Rio Campbell came closest to breaking the deadlock in the first half, Lincoln Mcfayden's low cross finding the forward, but his shot was pushed over the bar by the goalkeeper.
Ben Erickson came close before the break, getting a powerful header at the back post from Jacob Jones' shot that went just past the post.
Watford began carving some chances of their own, Jimiel Chikukwa forcing a good save from Nico Defreitas-Hansen just after the break.
But the Swans would continue to cause trouble for the Hornets defence, with good balls from Mcfayden and Ben Lloyd flashing across the goal.
Lloyd came close to breaking the deadlock, his powerful volley from the edge of the box forcing a good save from Dante Baptiste.
Jaden Forrester had the chance to get a winner late on, Joel Cotterill's excellent delivery being met by the forward's header, but the goalkeeper would hold onto the effort.
Watford: Dante Baptiste, Jack Broome, Andi Janjeva, Derek Agyakwa, George Langston (captain) (Josh O'Brien 45), Ben Smith, Freddie Moriarty, Henry Wise, Jimiel Chikukwa, Ryan Cassidy, Maurizio Pochettino
Unused subs: Bogdan Marian, Ethan Goulding, Billy Osborn
Swansea: Nico Defreitas-Hansen, Jacob Jones, Cameron Evans, Tivonge Rushesha, Ben Erickson (captain), Lincoln Mcfayden, Joel Cotterill, Sam Leverett, Cameron Congreve, Dylan Morgan (65'), Rio Campbell (Jaden Forrester 60')
Unused subs: Ben Hughes, Tarrelle Whittaker, Scott Butler