Ricky King | The boys showed bravery despite defeat
1st October 2023
Academy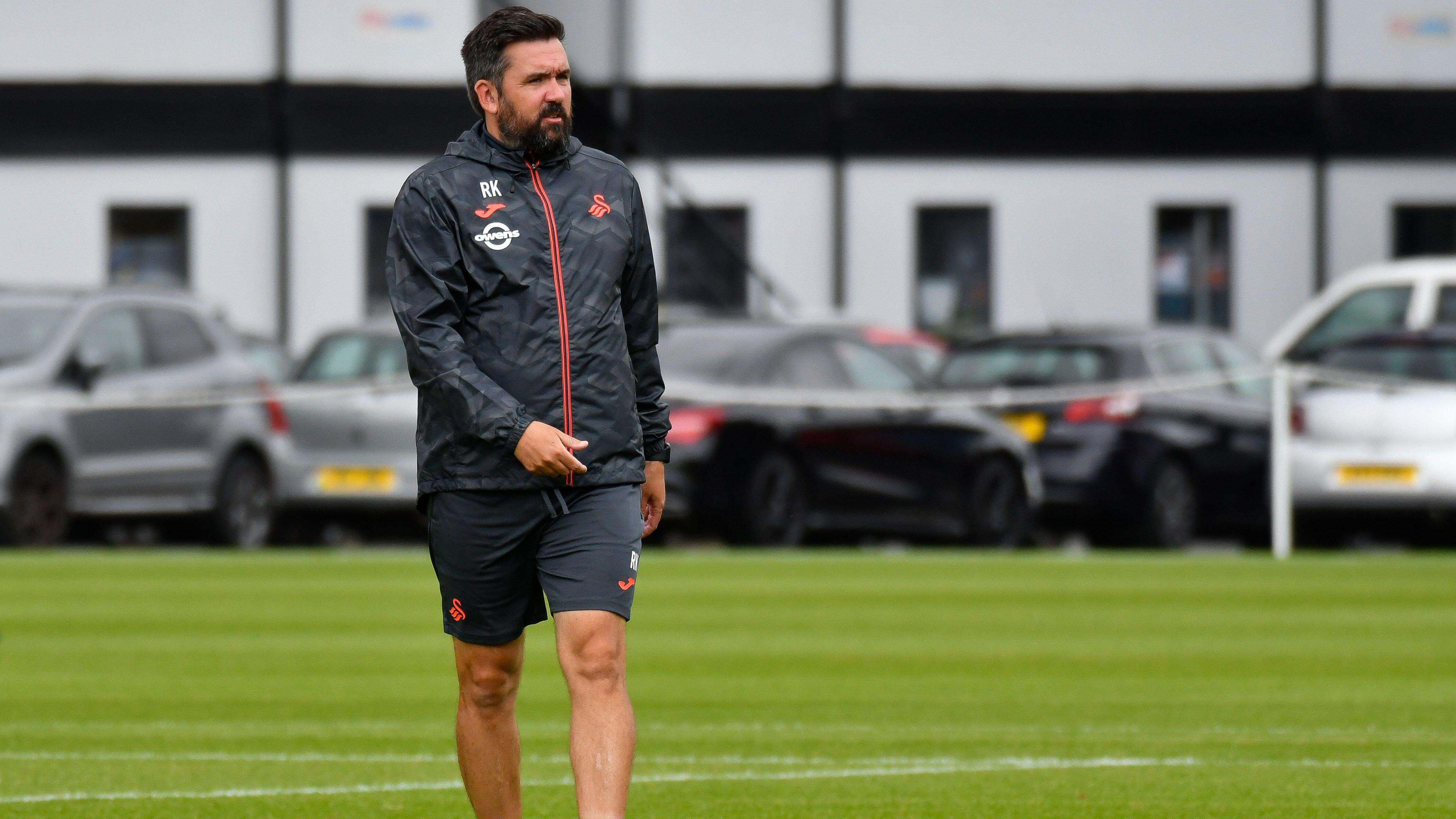 Ricky King thought Swansea City Under-18s played with bravery and intensity in their defeat to Charlton Athletic on Saturday afternoon.
The first half saw five goals, two of which were set pieces for the visitors, both converted by Patrick Casey.
Jack Fanning's header drew the Swans level at 1-1, before Thomas Woodword put the home side ahead.
The Swans rallied and netted a third before the break as Josh Pescatore finished well after good work from Rohan Davies.
Casey completed his hat-trick to draw the score level, before Jadon Yamoah netted the Addicks' fifth and Casey slid in at the back of the post to score his fourth and the visitors' sixth.
"We're always looking for progression in terms of what the learning is. I thought today was another positive step. We scored three good goals," said King.
"Had we been a bit more clinical, we could have put a lot of out chances to bed. However, defensively, we did concede six. Two of them were out of our control in terms of decisions that went against us.
"Charlton provided a really tough challenge. They were really well organised and really well coached.
"I thought in some moments we were excellent. We had a couple of messages that we asked of them at half time, to continue all of the good elements we were doing with bravery and intensity.
"We also spoke to them about about defending the space behind them a bit better, and to recognise the right cues of when we need to drop.
"The only downside of the game is that we probably didn't execute that the way we would have liked."
Saturday's game saw King take charge of his final game as Under-18s head coach, as he moves on in his career.
Everyone at Swansea City wishes Ricky all the best, and thanks him for his efforts during his time at the club.