Rohan Davies | We're improving week by week
29th October 2023
Academy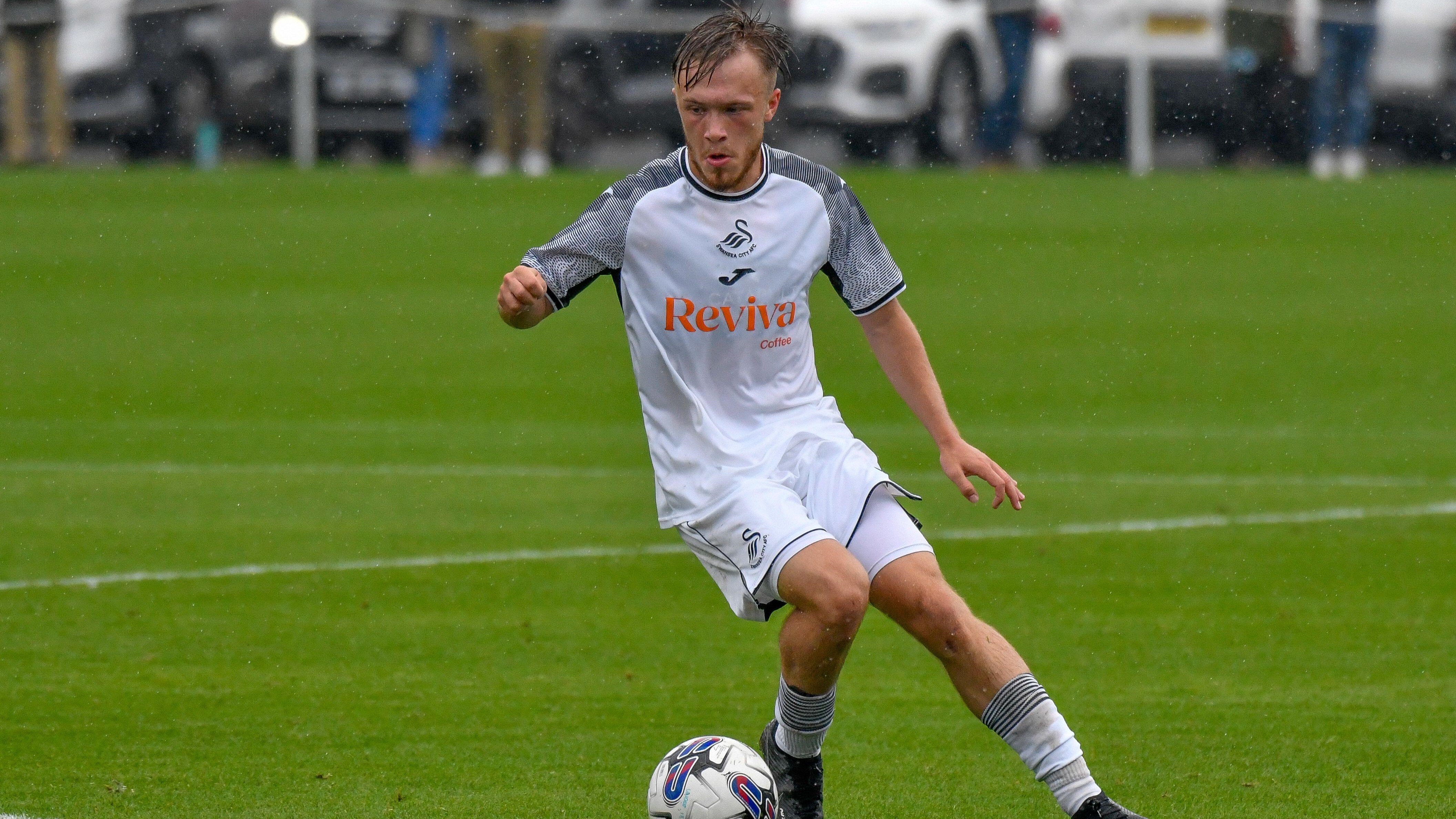 Rohan Davies feels Swansea City Under-18s are improving every week after his brace helped them make it three consecutive wins in all competitions after victory over Queens Park Rangers.
Davies opened the scoring early in the 4-1 win with a smart finish at the back post.
Goals either side of half-time for Thomas Woodward put the game out of sight, before Davies dispatched a penalty kick with five minutes to go.
The Swans were denied a clean sheet at the death as Jake Coomes scored a consolation for the R's in injury time.
But the 18-year-old commended the way the team stuck together and how the players had fed off each other to secure another victory, following impressive away wins over Watford and Bournemouth.
"We're all really happy with the result and performance, I think we thoroughly deserved that," said Davies.
"Personally, It's always a great feeling to get on the scoresheet. We all had a great understanding, the boys really played for each other.
"QPR saw a lot of the ball in the first half, but we made sure they didn't put any chances away. We stayed nice and compact and stuck together.
"We could have scored a lot more, Woody [Thomas Woodward] and Yori [Griffith] were great, and us three had a great partnership.
"We knew they would come at us, which is something we prepared for in training. But everyone did their part and we're all pleased, we are showing great signs of improvement every week."