Rory Fallon | I didn't realise at the time just how good our squad was
14th January 2021
Club
Ask most Swansea City fans to think of a memorable moment from a Swansea City fixture against Barnsley and there's a decent chance quite a few will mention Rory Fallon.
The 2006 League One play-off final may well have ended in penalty shoot-out heartache for the Swans, but Fallon's overhead kick to open the scoring was a goal worth of gracing any showpiece occasion.
It was celebrated deliriously by the members of the Jack Army in attendance; indeed this writer can recall seeing one fan nearby leap in the air in delight, only to land on the seat in front and end up falling down about four rows of seating.
Thankfully, the gentleman in question – and the supporters he skittled over high up in the Millennium Stadium stands – were all okay, and that goal was the latest in a series of important goals Fallon had scored following his £300,000 January move from Swindon.
The New Zealander spent a year in SA1 in total, scoring 13 goals in 44 league appearances before leaving for Plymouth.
He has recently returned – taking up a coaching role in the club's academy – and he met his wife during his time at the club, with the family moving to Clydach.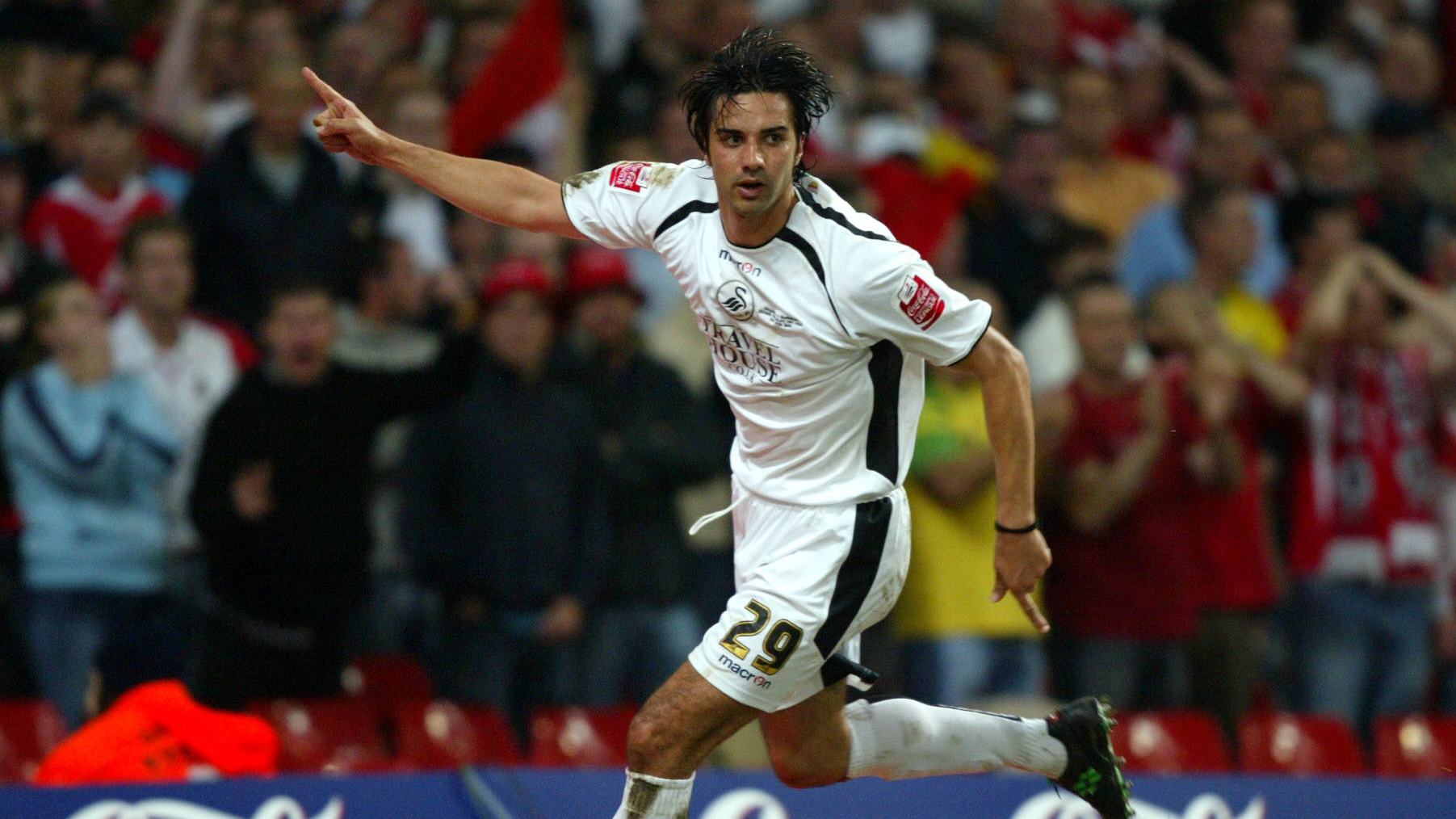 And the 38-year-old has no shortage of fond memories of his time in a Swans shirt, even though he feels that side of Kenny Jackett's should have reached the Championship.
"I look back at the play-off final and the main feeling is that we should have won that," says Fallon.
"We gave them two sloppy goals, and they also gave us one sloppy goal of their own.
"I felt in extra-time they were just hanging on to get to penalties. They were willing to go for that and see how it panned out, while we pressed and had chances.
"Unfortunately, I think they are still searching for the balls from Adebayo and Tatey's penalties now!
"I don't think I realised at the time just how good that team was. But, looking back at it as a coach you just feel that we underachieved.
"That team should have done more, it should have gone automatic and not left it to penalties in a play-off final.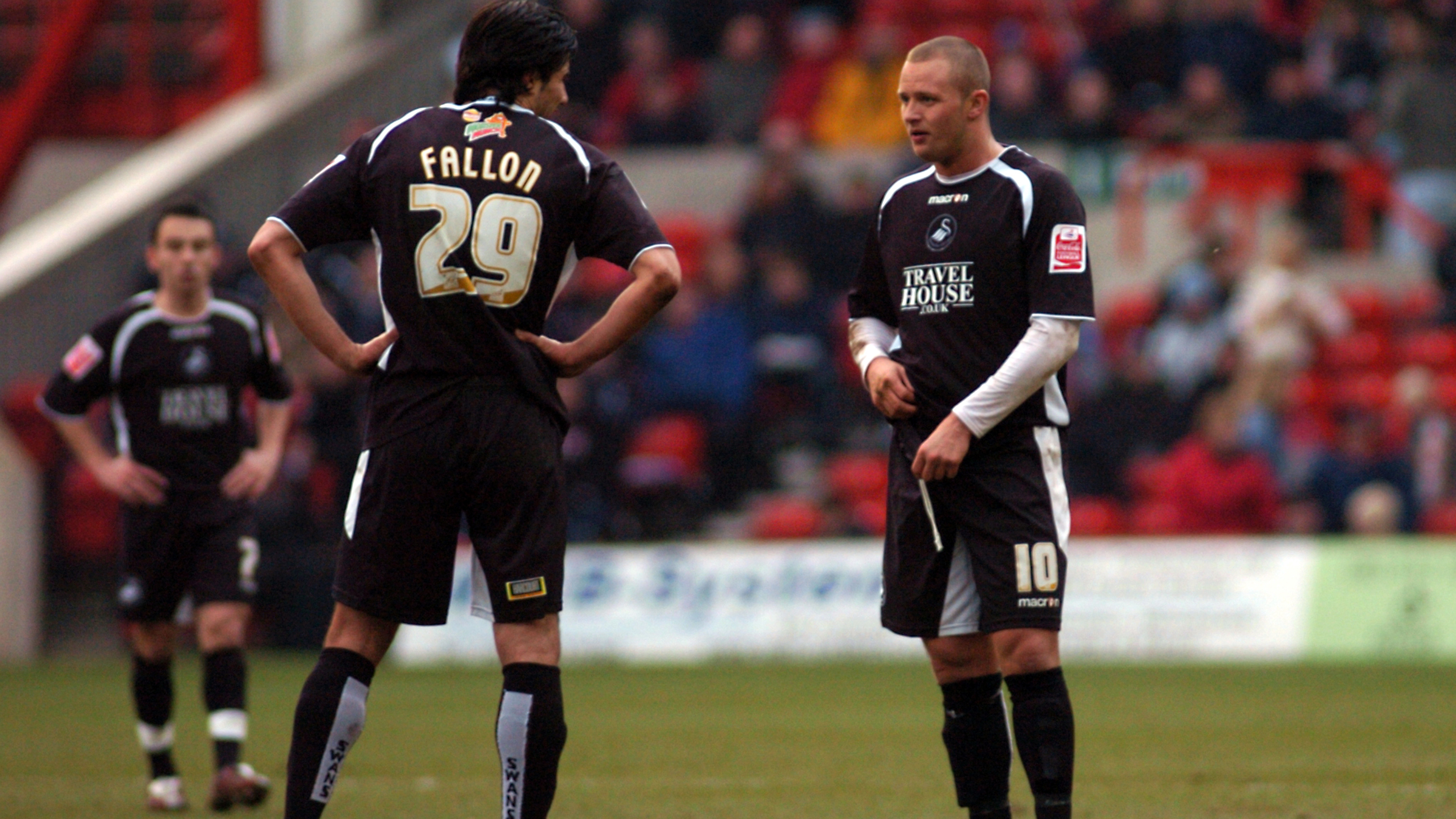 "But that's football. It's a brutal and harsh game and that is the way it goes.
"But Swansea did alright after that, didn't they?"
With the Covid-19 pandemic unsurprisingly leading to much discussion of player workloads and the need for squad depth, it's worth remembering the embarrassment of attacking riches the Swans had during the final stages of that 2005-06 season.
In addition to Fallon, manager Jackett could also call on Lee Trundle, Leon Knight and Adebayo Akinfenwa to get amongst the goals.
All played a part in that run to the play-off final, but it made for fierce competition and a great degree of respect that Fallon still recalls all these years later.
"I look back at that squad and I just think we had some unbelievable strikers," says Fallon.
"They were some really good players there. Leon Knight would just score goals whatever team he was in.
"You look and Adebayo is still playing at a high level, and Trunds is just a club legend which tells you who good they were and are.
"I have some great memories, and it will be great to have a reunion with the boys one day once things ease with the pandemic."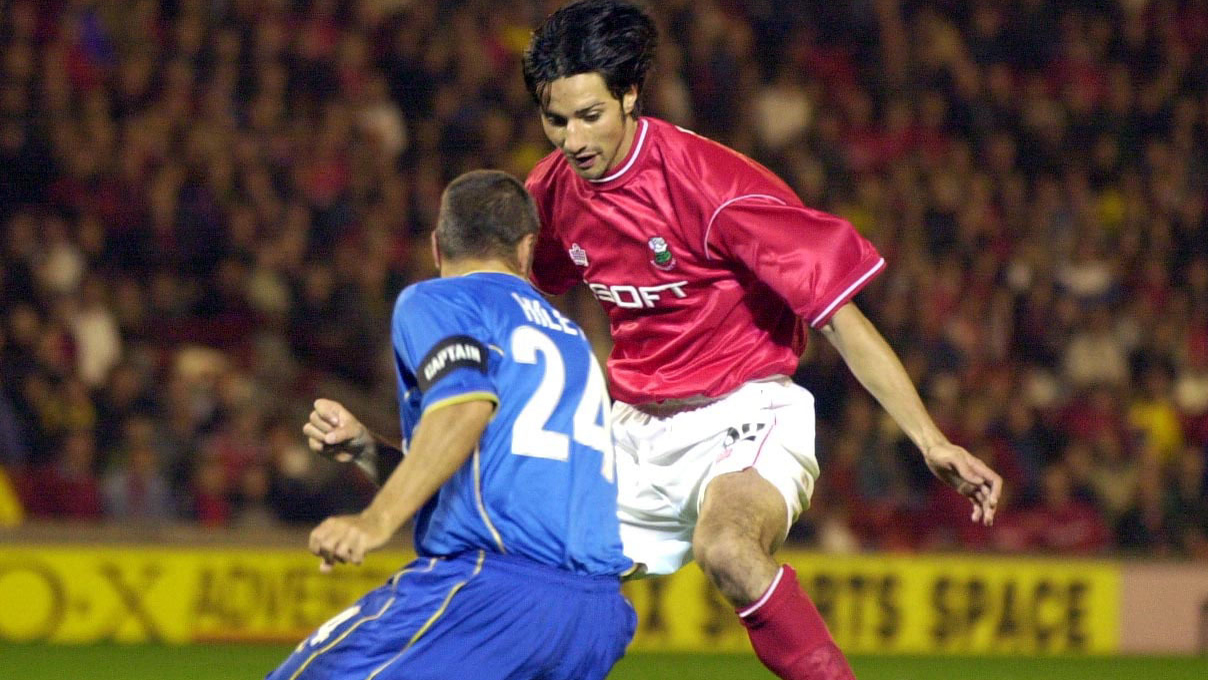 The irony of that Barnsley game was that they were the very club who gave Fallon his break in British football.
Having joined as a trainee, he went on to scored 11 goals in 52 appearances for the Tykes, and the opportunity he was given by the Tykes is one Fallon will always be grateful for.
"I will always have a lot to thank Barnsley for, because they gave me the chance I needed," he said.
"I enjoyed my time there, they are a great club, a passionate club and they believed in me.
"That's where it all started for me, and you can never know if I would have had the career I did have without that chance."
Having moved on to Plymouth, Fallon would not hang up his boots until 2018 at Torquay, having a break from the game before making the move into coaching.
Understandably, the highlight of the whole lot was representing New Zealand at the 2010 World Cup.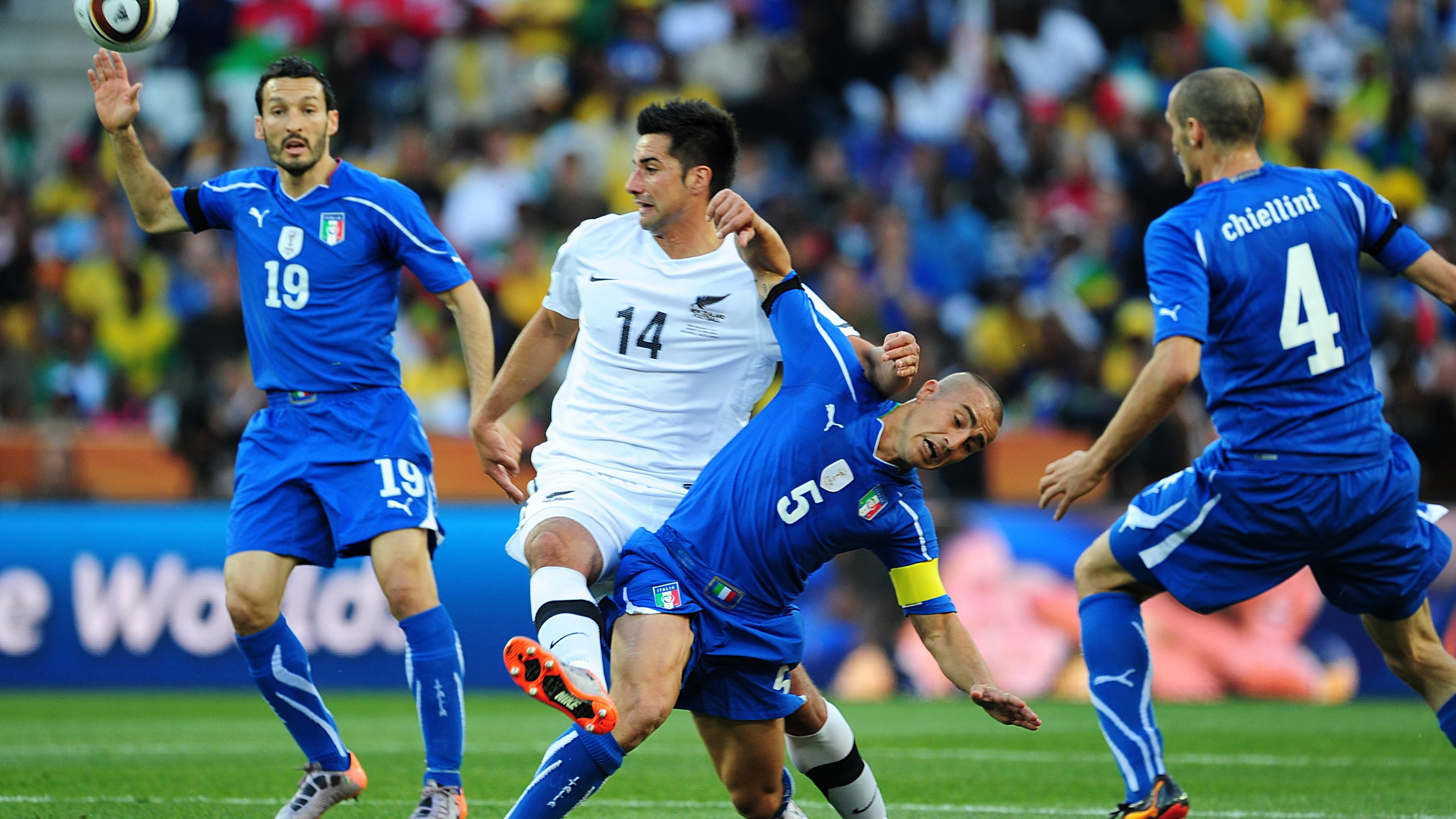 Fallon scored the goal against Bahrain that sealed their place in South Africa, and went on to play in all three group games against world champions Italy, Slovakia and Paraguay.
The All Whites were unbeaten in the tournament, but their three draws were not enough to seal passage to the knockout stage.
Nevertheless, it was the experience of a lifetime for Fallon.
"I just felt at the time it was a great opportunity for me to play for my country. I had to take it, and I am glad it did," says Fallon, whose father Kevin had been part of the New Zealand coaching staff on their previous visit to a World Cup finals in 1982.
"We were one of the unbeaten teams at the tournament and the only disappointment was we did not make it through to the knockout stage.
"They were unbelievable times and memories, it was just brilliant.
"I still get people asking me about it now, it's a moment you never forget. It's the highest there is in the game. It was unbelievable."