Rory Fallon relishing Swansea City return with academy coaching role
22nd December 2020
Academy
Rory Fallon is relishing his new role coaching within Swansea City's academy set-up.
The former Swans striker returned to the club earlier this year to join the under-16 and under-15 set-ups, but he and his young players have had to bide their time due to restrictions caused by the ongoing Coronavirus pandemic.
However, the New Zealand international – who featured for his country at the 2010 World Cup in South Africa – has been able to get down to the task at hand in recent weeks, and is delighted to be back in South Wales.
"It's been great to be back. It was meant to start a lot earlier, I have only been in two weeks because of the Covid situation," he said.
"We were obviously meant to start at the beginning of the season, but we have had the lads in the last couple of weeks and that has been good.
"They obviously have their Christmas break now and we will hope we can be back after that. It has been very difficult for everyone, not just the lads playing, but people in all walks of life. It's been an unprecedented year.
"Long-term the aim will be to try and help these players to try and make it to the first team, that has to be the goal.
"If you look you can see this is a club that has had great success (in getting young players through to the first team) and I want to help with that."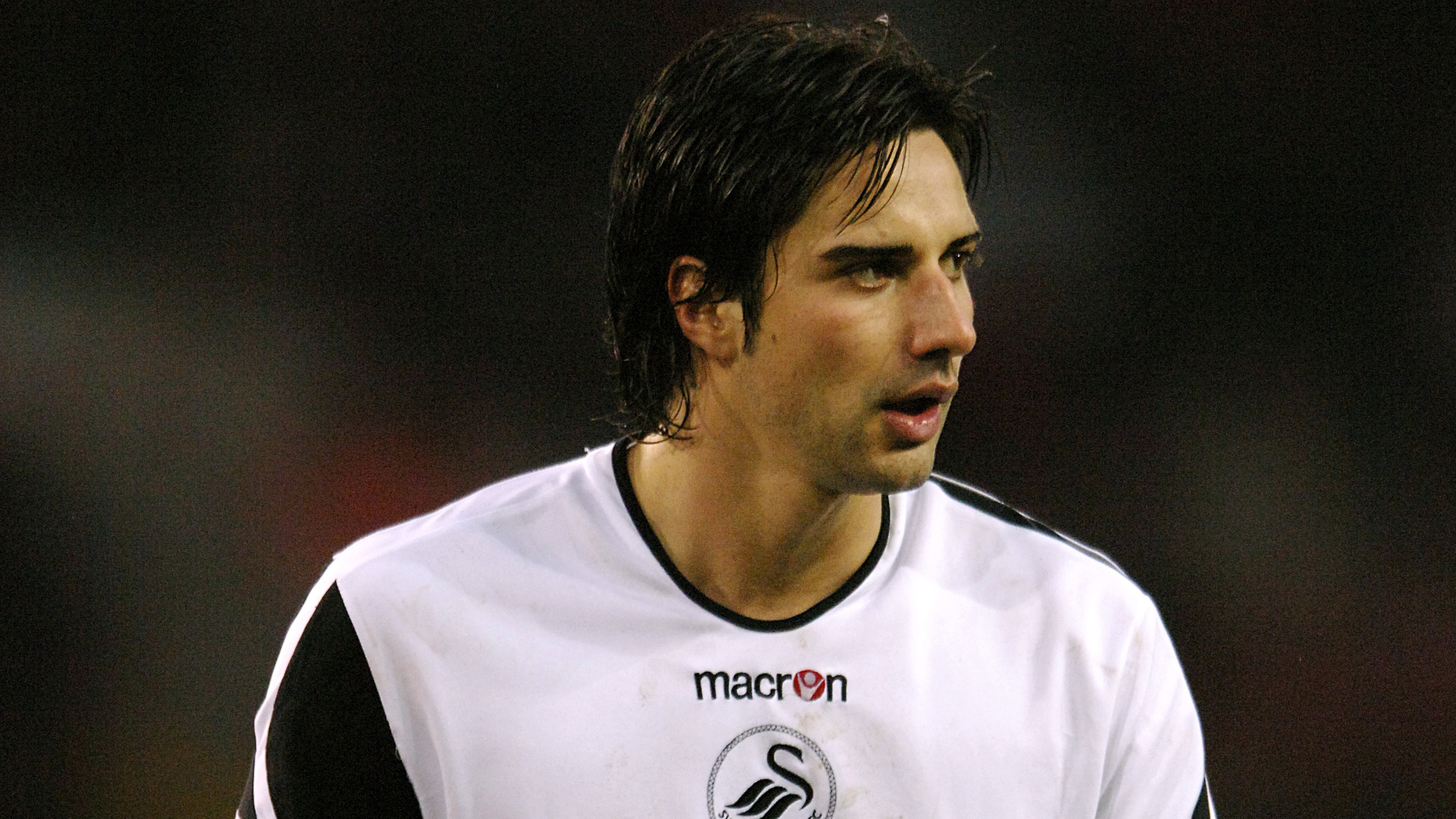 The 38-year-old only hung up his boots in 2018, bringing the curtain down on nearly two decades in British football.
Fallon did not initially have any plans to follow in the footsteps of father Kevin, an accomplished coach who continues to pass down his years of wisdom at the age of 72.
But the football bug soon bit again.
"Straight after playing it was not something I was planning. I had played for so long I just felt I needed a break," he said.
"I almost felt like I couldn't look at another football, and I think having a couple of years out did me a lot of good.
"I started to get itchy feet. I had completely stopped watching football even, and I realised just how much I missed it.
"I went to work for the Plymouth academy from there, and just getting back out there with the lads was great.
"Because for a lot of footballers the biggest thing you miss is that buzz of being around a group and part of a team."
Fallon spent a year with the Swans during a lengthy playing career, featuring from January 2006 to January 2007 under Kenny Jackett.
He scored 13 goals in 48 appearances, with arguably the most memorable being his overhead kick in the League One play-off final against Barnsley in 2006, although the Swans would eventually suffer penalty shoot-out heartbreak.
He would leave for Plymouth but, having met his wife during his time with the Swans, he was always keen to return to the city, and has kept an eye on the club's progress ever since.
"My wife and I have a little daughter, Maisie, and we had always wanted her to grow up around her family as my wife's family are from Clydach," he says.
"So, we wanted to get her back and get her into a Welsh=speaking school and just get her back to her roots with family and friends.
"We moved, I had a chat with Tatey and a few other people at the club and they felt I could help, and that's what I'm looking to do.
"I enjoyed my time here tremendously, and I still have friends here from the time I played for the club.
"I always kept an eye out for Swansea, and it was incredible to see them go on to such great success.
"The club are having a good season so far, and hopefully that can continue."
*We will have an in-depth interview with Rory reflecting on his playing career with the Swans in the New Year.