Ruben Davies | That result has been coming
4th October 2022
Under-21s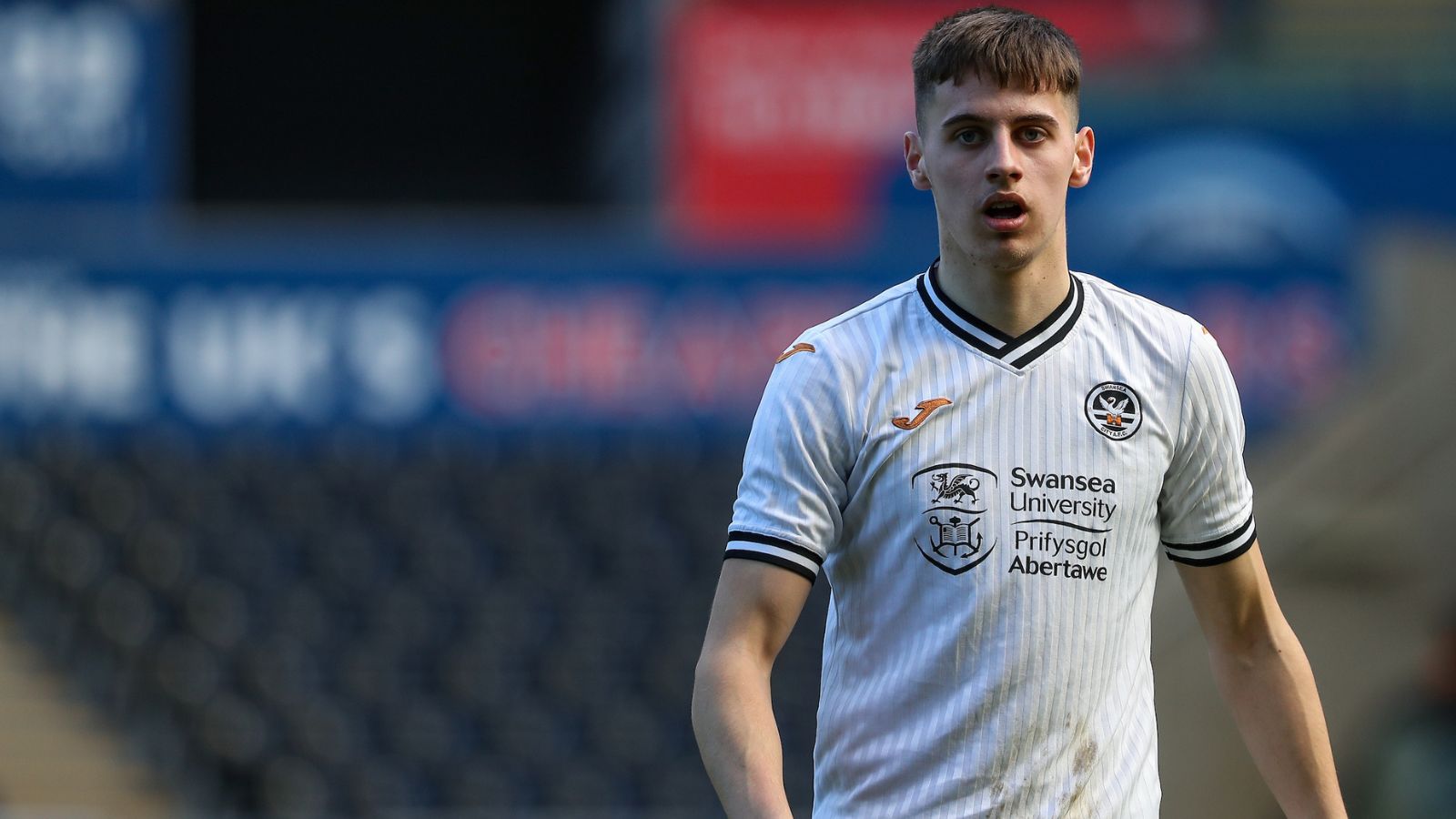 Striker Ruben Davies felt he and his Swansea City Under-21s' team-mates had been rewarded for their hard work and produced the sort of performance they felt had been coming in beating Colchester 4-1 in their Professional Development League clash.
A dominant victory included a brace from Josh Thomas, a Tarrelle Whittaker penalty and a goal for Davies, was just reward for an excellent display from the young Swans team. 
And Davies was pleased to see them produce a clinical display after falling behind early.
"It was good. I enjoyed it. I thought the lads played well. A lot of players got minutes under their belt, which they needed. Obviously, a few boys who haven't played in a while come back, too," said the forward.
"I thought we punished them. We could have punished them more, particularly with some of the chances. I think we could have taken control a bit more, but it was a good win. 
"From a personal point of view I've got my head down and worked as hard as I can. Obviously, it's nice to come off the bench and score again. I'm a bit frustrated I didn't get a few more, but that's how it goes. 
"It's a great feeling to win after a few losses. The boys have trained well over the last few weeks, worked hard and it's nice to put it out on the pitch and get the win that we deserved." 
With a small matter of a south Wales derby next week the young striker wants the development side to build on the win over the U's. 
"Matches don't get bigger than Cardiff and it's one to look forward to," he added.
"We got a great bunch of boys. If we work hard enough, I think we can get the win.
"But it will be about making sure we prepare well, look to play the way we want to play, and produce a performance on the day."