Russell Martin | All of us want to do better, and we believe we will
25th August 2022
First team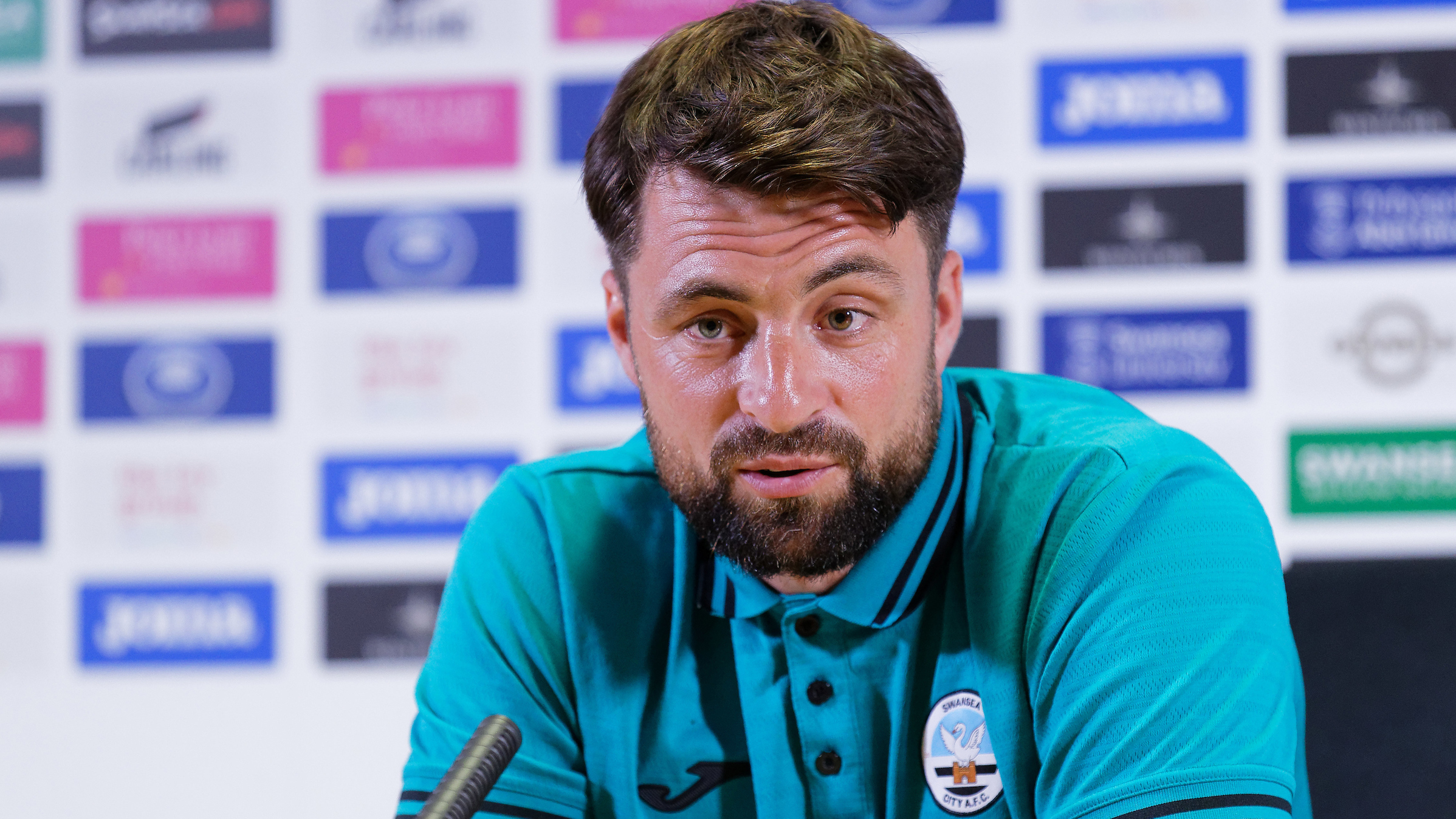 Head coach Russell Martin insists he, his staff and the Swansea City squad have every belief they will reap the benefits of commitment to the club's identity and philosophy as they prepare to face Middlesbrough.
Swans boss Martin has acknowledged it has been a frustrating start to the 2022-23 season for the Swans, who could easily be in the upper reaches of the early table were it not for lapses at key moments in games such as those against Rotherham and Millwall.
But with 41 games remaining in a long season, and every one of the 24 Championship clubs inevitably set to face their own challenges and ups and downs, there is plenty of time left in a campaign where Swansea are seeking to improve on last term.
Frustration at some of the results in the early going has been compounded by the fact that in a wide range of performance indicators the Swans are outperforming their levels from this time last season and over the closing stages of a strong second half to last season; although Martin is aware of the need to turn those performances into results.
However, the development of any side – including a number who have gone on to be successful – has included ups and downs and bumps in the road.
But Martin and his players are confident that continuing to work hard and believe in each other and their methods will pay off.
"We're going to try to improve and tweak what we do, because you have to evolve," he said,. "But we couldn't stand on the sideline and watch or do something we don't believe in.
"We do have a young group. I know I keep saying it, but it is true.
"I think we had the youngest team in the Championship on Saturday and young players need help and support to develop, because they will have moments where they make mistakes. "That is what being a young player is about, it's down to us to help them deal with those moments and develop quickly.
"We do an analysis on every group five games, on the opposition, ourselves and where we are. We're really not far away, it's just been key moments. We're not far away in terms of the big picture.
"We have a process we followed religiously last year and it got us into a good place. Once the play-offs were out of reach, we finished disappointingly.
"We're a point ahead of where we were last year, albeit we've had more time to work with the players. No excuses, we want to do better but we believe we will be a lot better. 
"We worked on a few things in pre-season which I think you'll start to see come to fruition now. We love working with the group of players we've got, we will give everything we have got to these guys and this club."
Martin also revealed that goalkeeping coach Dean Thornton will miss the game against Middlesbrough as he takes some time to be with his family following the passing of his father Mitch earlier this week.
And the Swans boss feels the sad news puts football firmly in perspective and has brought the group closer together as they have readied themselves for the game on Teesside.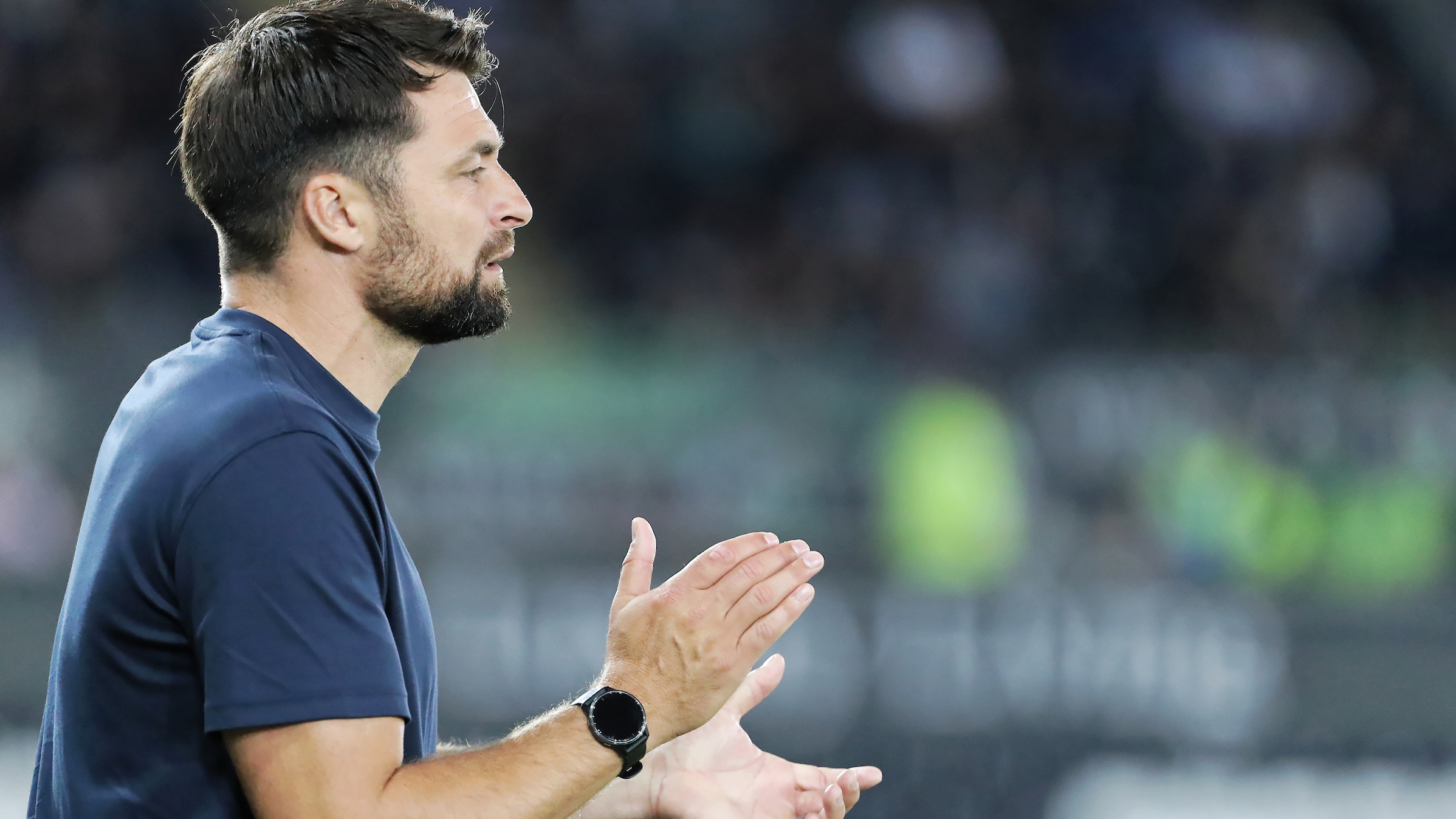 "It's been a tough week after Saturday. Dean Thornton's dad passed away, someone who was close to all of us," said Martin.
"I've known him for more than 20 years. He was the first guy to greet us when we got off the bus at Blackpool and he enjoyed the win with us after. It came as a shock to us all.
"Dean will have a bit of time off now. It's really difficult to digest. The group has really come together. It's stuff like that you hope the lads can use in a positive way to bring us all together.
"It's been tough but it's led to some brilliant, honest conversation and work on the training pitch. That puts it in perspective really. That's what really matters.
"We all care deeply about football, I wouldn't have been so emotional on Saturday after the game if I didn't care. But something like that happens to Deano and it puts it into perspective.
"After that the week has been about working on stuff we need to work on. The way the guys have worked this week leaves us feeling enthused and excited for the weekend.
"We're just excited about where we can go with this team, we have to learn some lessons quickly."