Russell Martin | That is a big win for everyone
3rd September 2022
First team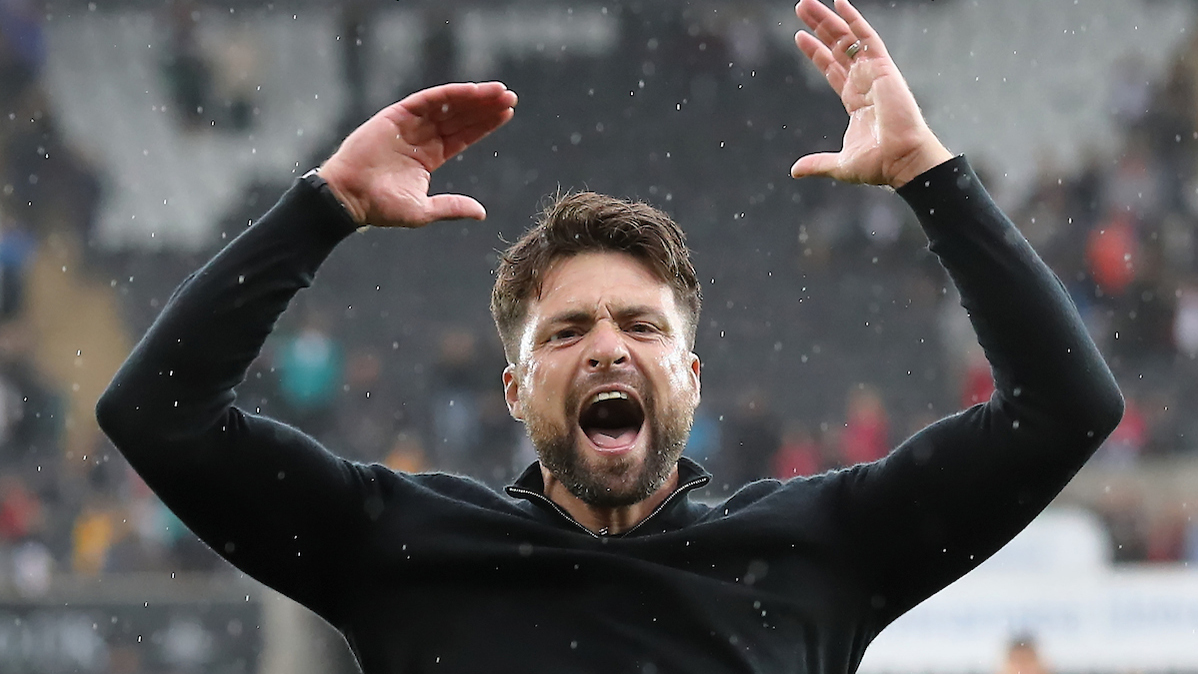 Swansea City head coach Russell Martin hailed the spirit shown by his team and its supporters as they secured a first home win of the season against Queens Park Rangers.
Joel Piroe scored his third goal in a week to give the Swans a 1-0 win, capitalising on excellent work and a lovely pass from Ollie Cooper.
The Dutchman had earlier missed a penalty and the Swans had numerous opportunities to extend their advantage.
But they showed real grit and determination to hold out given the recent disappointments of conceding late goals, and the youthful make-up of a home side that finished the game with four of the XI that finished the game being aged 20 or under.
They were roared home by a partisan crowd, and Martin revealed how even his morning run ahead of the game had seen supporters approach him to wish he and the Swans all the best against the Hoops.
"The fans were incredible, Matt Gill and I were just walking down the corridor saying how much they helped the lads today," said the Swans boss.
"It reminded me of Blackburn last season when we were down to 10 men and dug in. That was a massive win for us that put us in a good place moving forward.
"It was a different game today. It's rare that we do not have most of the ball at home, but that was down to a number of reasons really.
"We have done a lot of travelling over the last week or so, we've spent over 24 hours on a bus up to Middlesbrough and then to Stoke and we had a lot of tired legs.
"It's such a young team, at the end especially and the crowd really helped them. I think we had an average age of 23 with so many debuts as well.
"So I loved the atmosphere. We have been through a bit of a sticky patch, especially at home and I feel that is a huge win for everyone, including the supporters.
"I went for a run this morning, not a very fast one, but the number of supporters who ran past me or wished me and the players luck and said they were with us was incredible. I think I might have ended up as part of the tail-end of a park run, although that definitely wasn't the plan.
"I am so grateful, I really enjoyed the atmosphere and I am so proud of all the players and I am really pleased for them."