Russell Martin | The challenge is to play without fear
25th September 2021
First team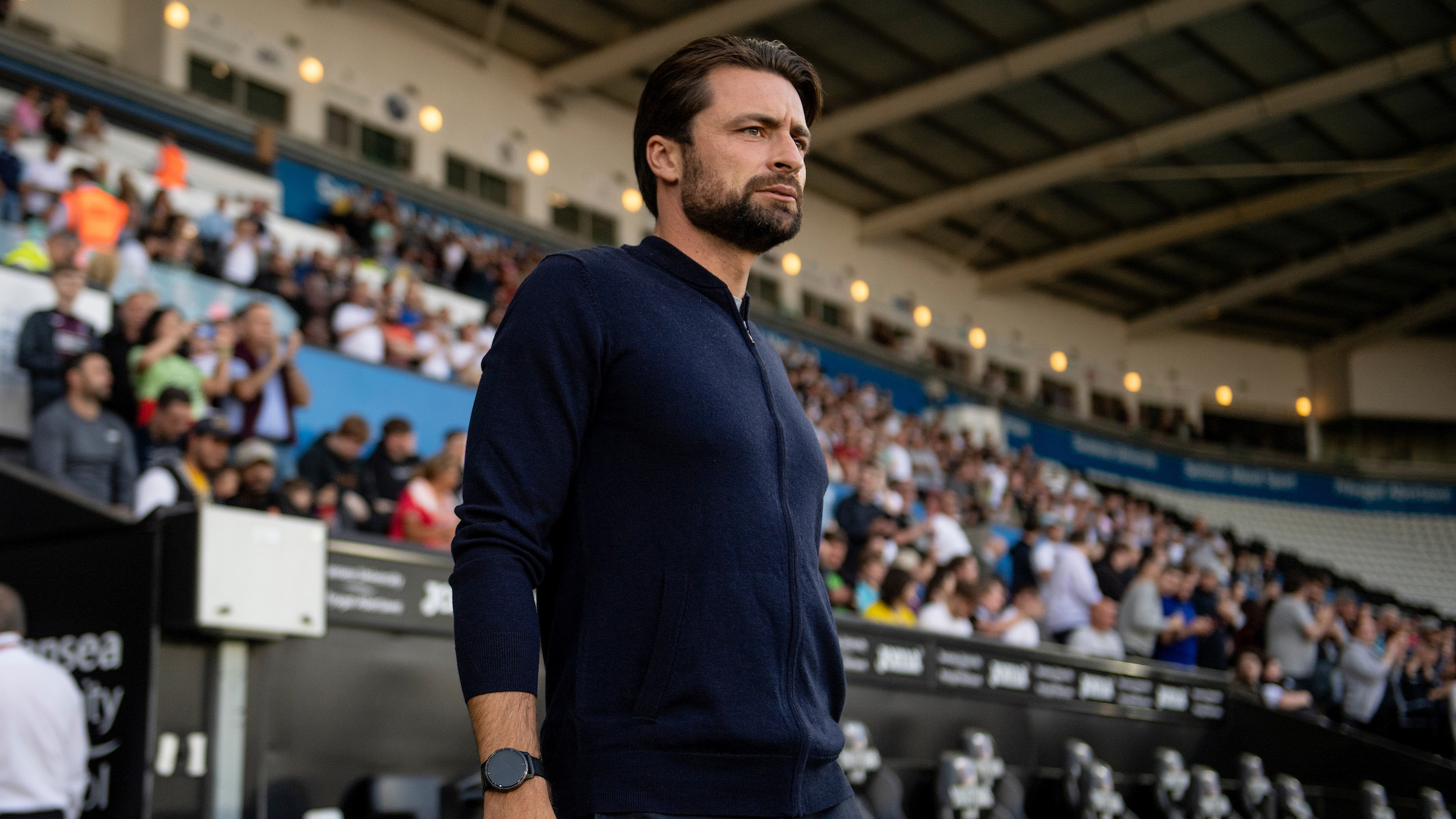 Russell Martin wants his Swansea City side to play with no fear as they go in search of a first home league win of the season against Huddersfield Town this afternoon.
The Swans are unbeaten in their last three Championship fixtures, having produced a sensational fightback to secure a 3-3 draw at Luton last time out.
That result followed on the back of successive goalless draws on home turf against Hull and Millwall where the hosts could not turn long periods of dominance and control into the killer blow.
Nevertheless, the signs clearly show the progress being made in adapting to a new style of play under former Norwich defender Martin.
And he wants to see his side take another stride in the right direction against the Terriers.
"You have to be able to play without fear, that's important," he said.
"Fear can kill you, if you want to be a top performer it is something that can really harm you.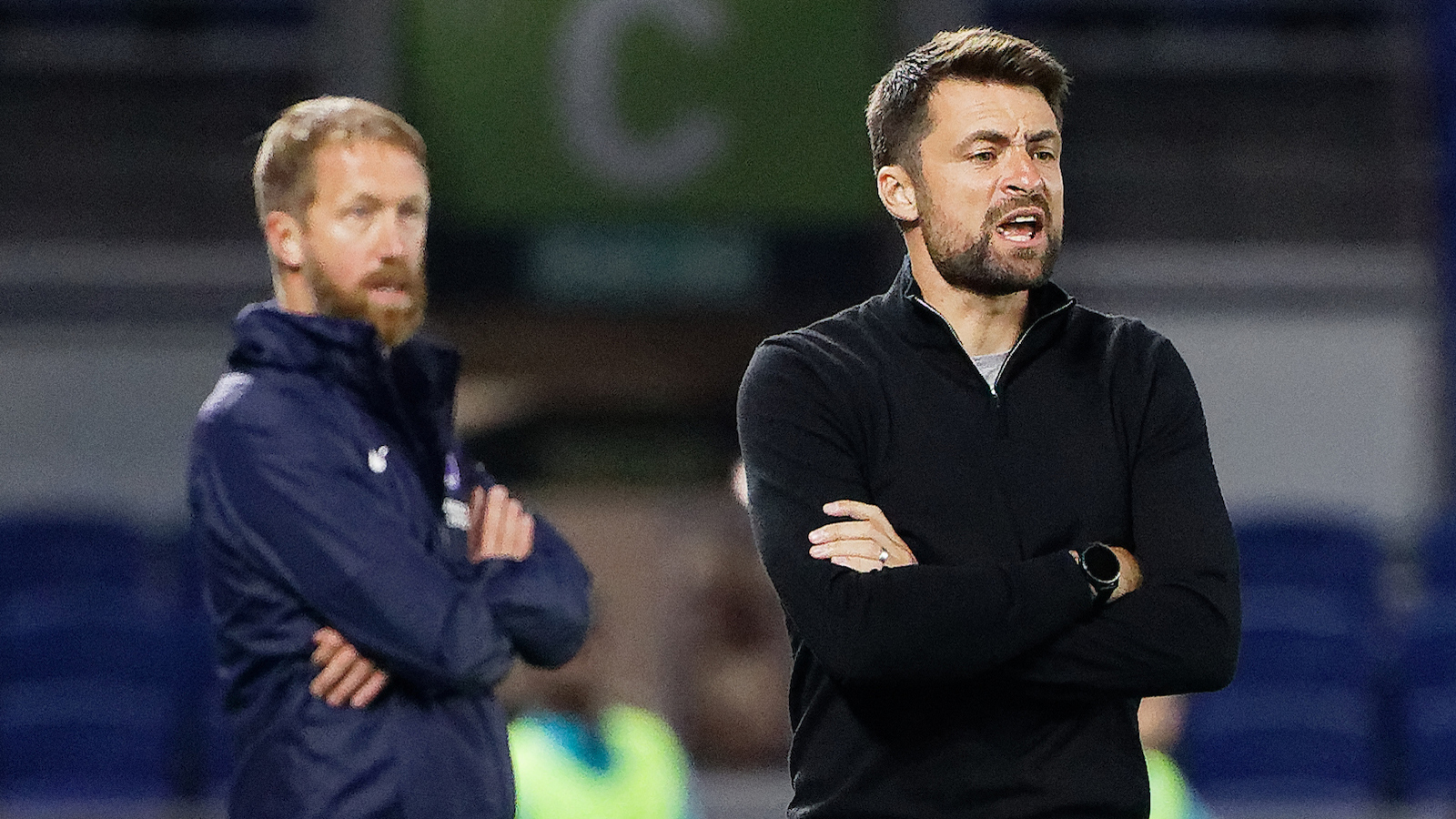 "It's about us making sure the guys understand that mistakes happen; we are humans and this is football so there will be mistakes.
"But we can accept them if we are trying to do the right things. When decisions are made out of fear it becomes a real problem, but the guys are shedding that and they are becoming more and more confident with each other.
"They have that connection with each other and the understanding of their roles.
"Ideally you want to play with the shackles off for 90 minutes, but you understand the importance of the structure and the discipline you need to have and it's about balancing that so that when you have a chance to make something happen, you go for it.
"I am confident we have players who are ready to do that."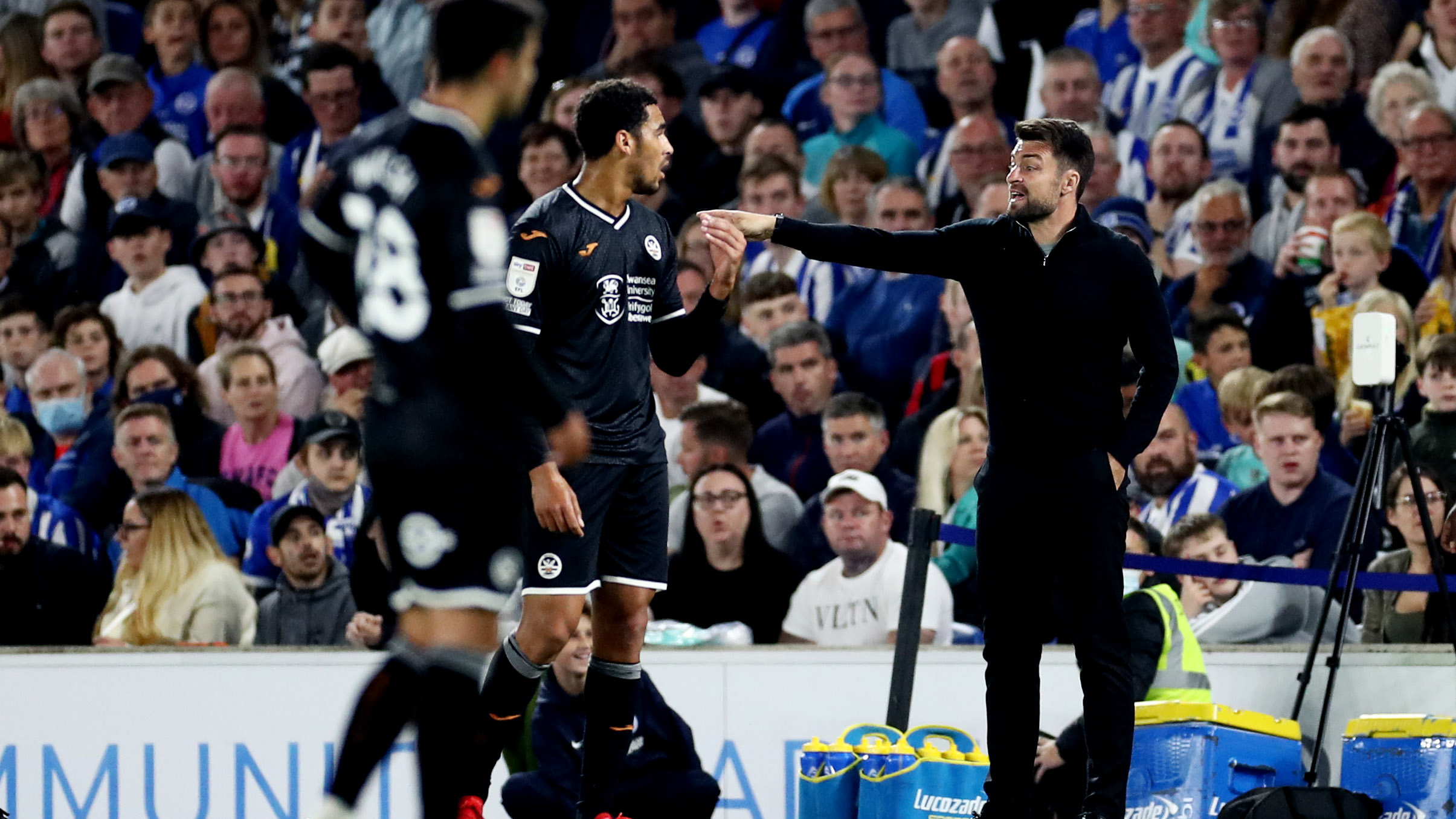 Swansea host a Huddersfield team who sit seventh in the table at this early stage of the season. Now in their second season under Marcelo Bielsa's former assistant Carlos Corberan, Martin expects a tough test.
"They are a team that are benefiting from spending quite a lot of time with the manager now, a lot of the work they have done is coming to fruition," said the Swans boss.
"They play with real intensity and aggression, so it will be interesting.
"We have watched a few of their games and they have the ability to vary things, they are willing to mix things up.
"So, it will be a good test, we have worked on them and watched them and we want to go in and put in a performance that builds on what we have done previously.
"But it's about us. We are at home, so it's about us, not the opposition. It's about trying to control the game as much as possible and make sure we get the result we want."