Russell Martin | This is a challenge we want to embrace
14th August 2021
First team
Russell Martin wants Swansea City to embrace the challenge of facing a strong Sheffield United side tonight (8pm).
The Swans, coming off their Carabao Cup win over Reading on Tuesday, will host the Blades at Swansea.com Stadium in what will be their first home game of the season.
Fresh off the back of two seasons in the Premier League, Sheffield United are touted as one of the strongest sides in the division this season, and are among the bookmakers' favourites for promotion.
Many will have the hosts as underdogs for the game under the lights in front of the Sky Sports cameras, but head coach Martin wants his side to again be brave and bold and give the returning supporters plenty to cheer.
"It's going to be a tough game, there's no doubt about it," said Martin.
"But it's also going to be an occasion that our players are looking forward to. Hopefully it's a really loud, atmospheric stadium, which I'm sure it will be.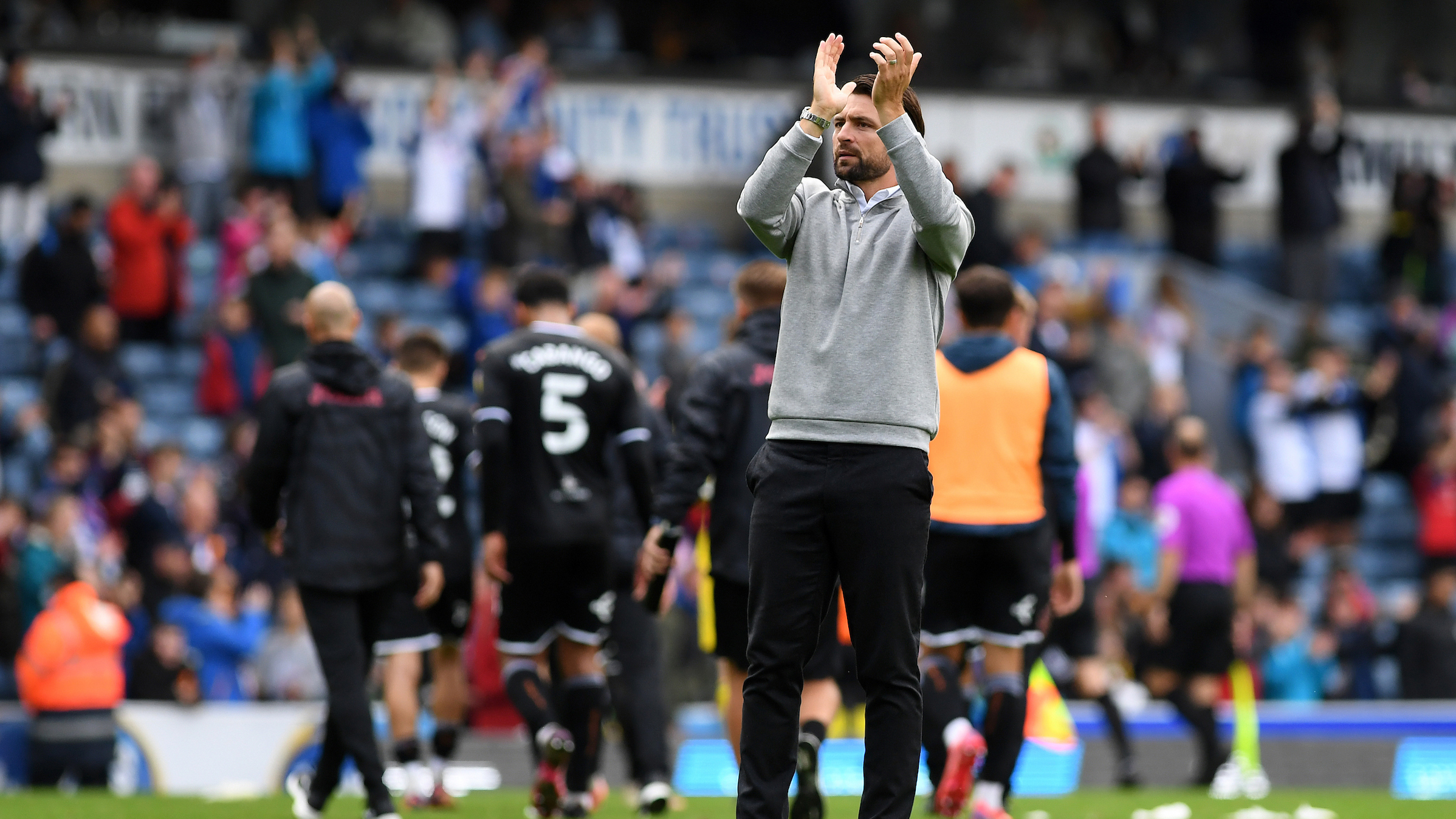 "We will attack every game trying to do it our way, trying to be the team that dictates how the game goes. We'll certainly try that no matter if we're home or away.
"I think it'll be a really good indicator of where we're at, and how much we've progressed in the short period of time we've been here.
"I think it will be our biggest challenge yet. The team that [Sheffield United] can put out will tell you that. The money that they've assembled the squad with will tell you that.
"But we've got a hungry group of players that are really desperate to show people how good they are, and they have a brilliant chance to do that on Saturday night.
"There'll be a great crowd and it'll be on TV as well, so you have to really embrace those challenges."