Russell Martin confident of progress heading into second half of season
26th December 2022
First team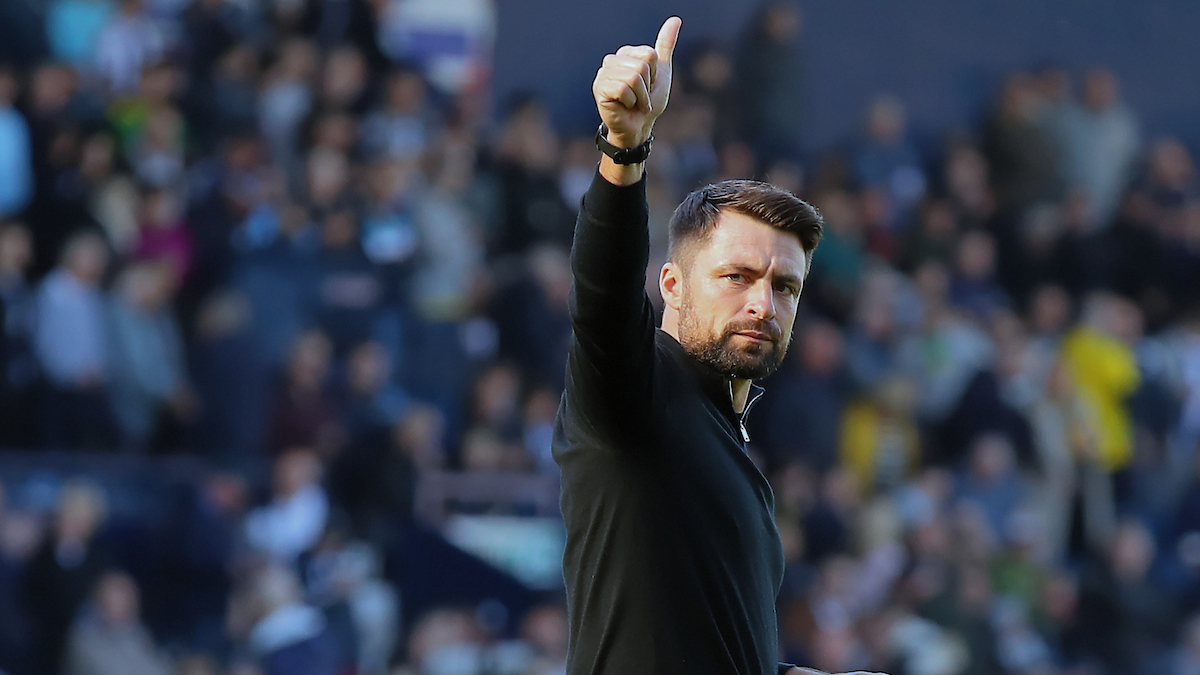 Russell Martin's half-term assessment of Swansea City's season is tinged with frustration, but the head coach is confident his side will only get better.
The Swans have 23 games in the books with a further 23 ahead, and entered the festive series of fixtures sitting 11th in the table, but just two points off the top six and the play-off places.
The Swans boss has made no bones about the fact his side could, and probably should, have a fair few more points on the board and be higher up in the standings.
That lingering sense of annoyance is something he feels is driving players and staff alike, but he still feels the Swans are well placed as they prepare to start the second half of the season against Reading on Tuesday evening.
"Looking forward, I think we will get better," he said.
"We have so many young players, on a number of occasions we have had the youngest team in the division, and that cannot be underestimated at this level.
"We are brave enough to play those players and trust those players, as well as working through any bumps in the road they will inevitably have.
"Those players are growing all the time, you can see that with the likes of Ollie Cooper, Ben Cabango, Harry Darling and others.
"We also have Joe Allen back, who will really help the young guys as Matt Grimes, Jay Fulton and our other experienced players to.
"Hopefully can also add something in January to help us in the final third, but I feel there is plenty of progression to come from us."
And Martin believes those signs of progress are clear to see in one particular trend this season. Whereas the Swans struggled to find ways back into games when trailing at times last term, this time round no side has picked up more points from losing positions than their tally of 14.
Martin would prefer his side not to need to show such powers of recovery, but the very fact they have shown their mettle so often is pleasing for the head coach.
"That does show there has been a change, it shows the players have grown even though we should not be going behind in that many games," he said.
"Statistically this has been the best period we have had, but we have not won a game during this time, albeit we have not lost many.
"We have to find a way to navigate through that, if we get in front in games we are very difficult to play against. We have to score first more often, and in January I think we want to bring more attacking threat in certain positions.
"But the players we have got still need to show that willingness to run and to sacrifice for each other.
"The opponents have energy early and we have to handle those moments better. We need to make having the ball count more, when we have a chance to run to goal we have to take it because the way the guys at the back and in midfield put in the work to tire out opponents, we need to reward that.
"We are confident that will turn and that results will start reflecting performances.
"We are well-placed, I think if someone had offered you being two points off the play-off places at the halfway stage you would take it.
"Now it's about making sure we continue to progress and get better. We have become hard to beat, we know what we want to achieve and the league is wide open, but we want more."