Russell Martin delighted to extend home run
30th October 2021
First team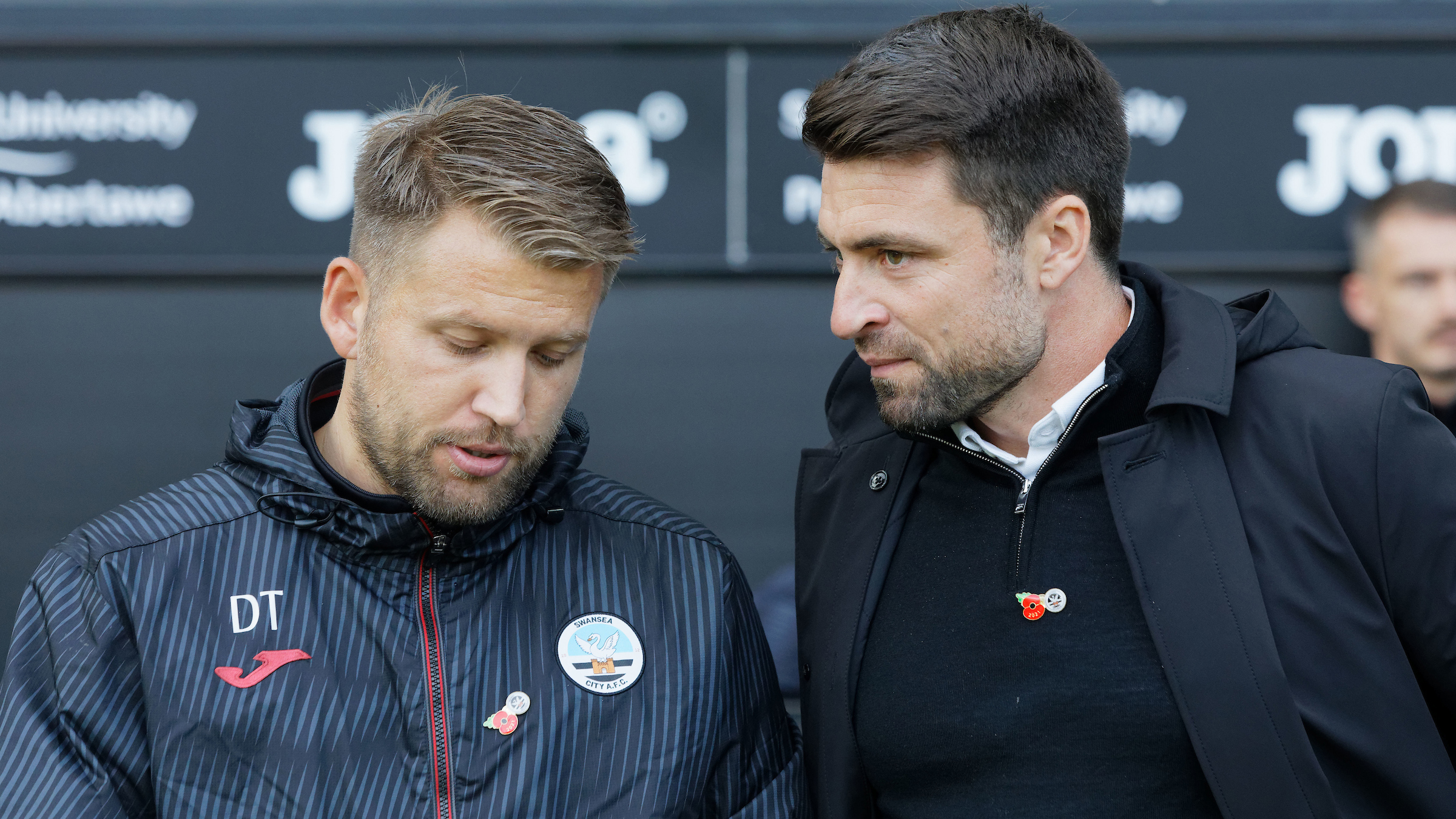 Russell Martin believes Swansea City are turning the Swansea.com Stadium into a difficult place to visit after they secured four home league wins in a row for the first time since April 2019.
Martin's side enjoyed a 3-0 win over visiting Peterborough with a dominant display of possession-based football, bouncing back from their narrow defeat at Birmingham last time out.
Saturday's win saw the hosts notch their fourth consecutive home win - following victories against Huddersfield, Cardiff and West Brom - the first such streak since Graham Potter managed the same towards the end of his sole season at the helm.
The victory sees the Swans climb to 13th in the closely-contested league table, just two points off the play-offs, and Martin hopes they can continue in this vein on home turf.
"I hope so," said Martin when asked if he hoped his side were turning the Swansea.com Stadium into a fortress.
"I think the end goal is to match the home form. We know we need to do better away from home.
"But I've spoken to you so many times about the supporters and how they're understanding what we're trying to bring, and how incredible they've been for us, and it's true.
"It's massive. When we play here, the guys really thrive off a group of supporters that are really enjoying what they're doing on the pitch.
"It's really important. That is what it's all about, is bringing a team that the fans feel connected with and enjoy watching. Otherwise, what's the point?
"So, yeah, the guys are enjoying it, we're enjoying it, we enjoy being here.
"I think with results like this, how we've performed at home, the amount of clean sheets we've had, the amount of dominance we've had; it makes teams understand that this will be a tough place to come.
"If we're going to be successful in the time that we're here then we have to have that.
"Slowly but surely, I think we're building that and improving."