Russell Martin encouraged by Joel Piroe's goalscoring form
13th January 2023
First team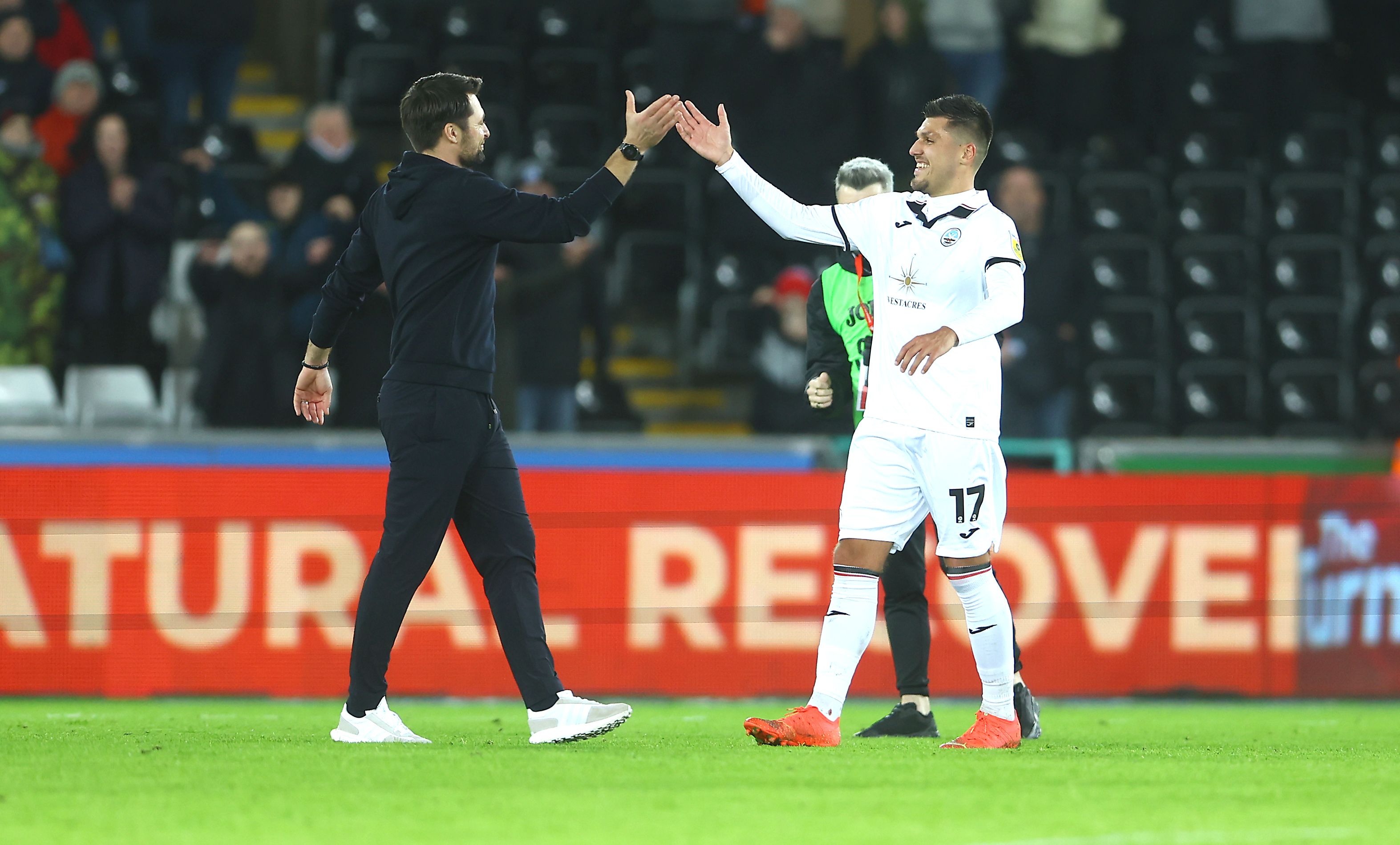 Russell Martin has praised Joel Piroe following the Swansea City striker's Championship Player of the Month nomination, and believes the Dutchman is getting close to his best form.
The Dutchman posted his best numbers of the season so far in December, as he was directly involved in six of Swansea's eight goals.
Speaking after the FA Cup draw with Bristol City – in which the 23-year-old registered his ninth goal of the season – he admitted that he was still focused on recapturing his form from last term, which saw him end the season with 24 goals.
"I think Joel is still a bit frustrated with himself in a few moments," said head coach Martin.
"But it feels like he's slowly discovering his spark again.
"I thought he was brilliant in the Watford game. After he scored the first goal, he had that spark again.
"Every week, he works so hard for the team but things haven't really fallen for him.
"But recently – the Coventry game and Watford game – he was very good and then he scored again at the weekend.
"He's had Culls [Liam Cullen] with him, which I think has taken a bit of the burden from him."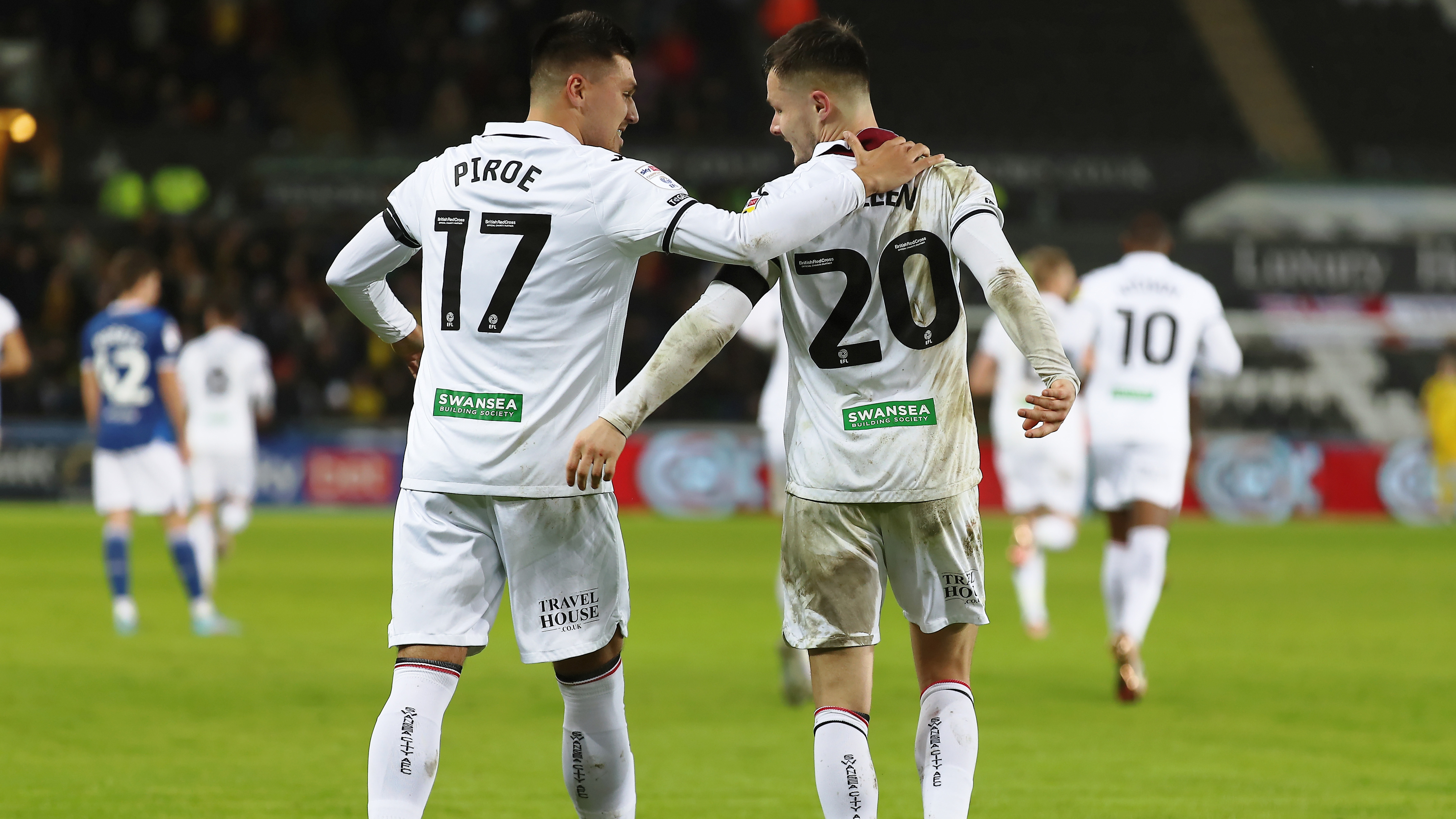 Academy product Cullen has also had an excellent recent run in Swansea colours. He's contributed with three goals while also assisting Piroe on two occasions.
And he believes his return to regular first-team action has been made easier by lining up alongside the Dutch forward.
"I've loved playing with Joel," said Cullen.
"I played with him briefly last season which I enjoyed, but he's one of those players who is so easy to play with.
"The number of players he's formed partnerships with since he joined is testament to how easy he is to play with.
"He deserves the nomination [for player of the month]. The recent form he's been in and the goals he's scored, he's deserving of it. He can turn a game on its head, he's done it numerous times.
"I think he helps everyone on the pitch, the way we set up, the structure and the connection everyone has.
"He's one of those where you know if you get the ball to him, more often than not, he'll do something with it."