Russell Martin hails importance of experienced Swansea City midfield trio
11th January 2023
First team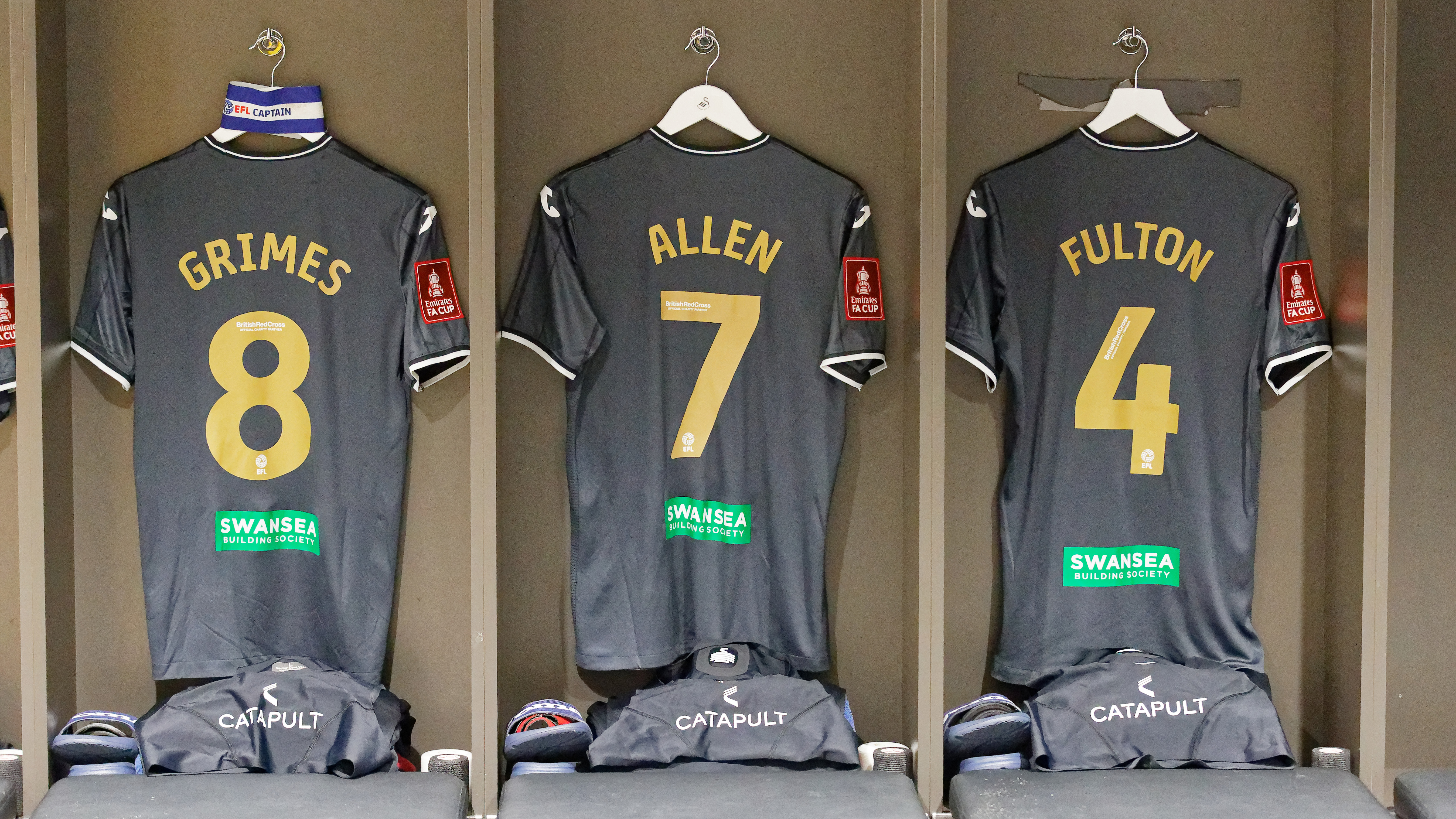 Swansea City head coach Russell Martin is pleased to have found a way to get the midfield three of Joe Allen, Jay Fulton and Matt Grimes on the pitch at the same time, and believes they can have a big impact playing together over the remainder of the season.
The trio started against Burnley on January 10 and their aggression and pressing off the ball, coupled with their coolness in possession, was a catalyst for a strong performance against the league leaders, despite the end result not going Swansea's way.
Visiting manager Vincent Kompany branded the game one of their most challenging this campaign – high praise given the Clarets recently faced Manchester United at Old Trafford in the Carabao Cup.
Martin was especially keen to praise the impact of Allen who brought energy and combativeness to his side, and the trio were effective again in the Swans' dominant first-half display at Bristol City in the FA Cup.
"The players have pressed brilliantly all season, but in the last two games we've had a bit more physicality which is something Joe does brilliantly," Martin said.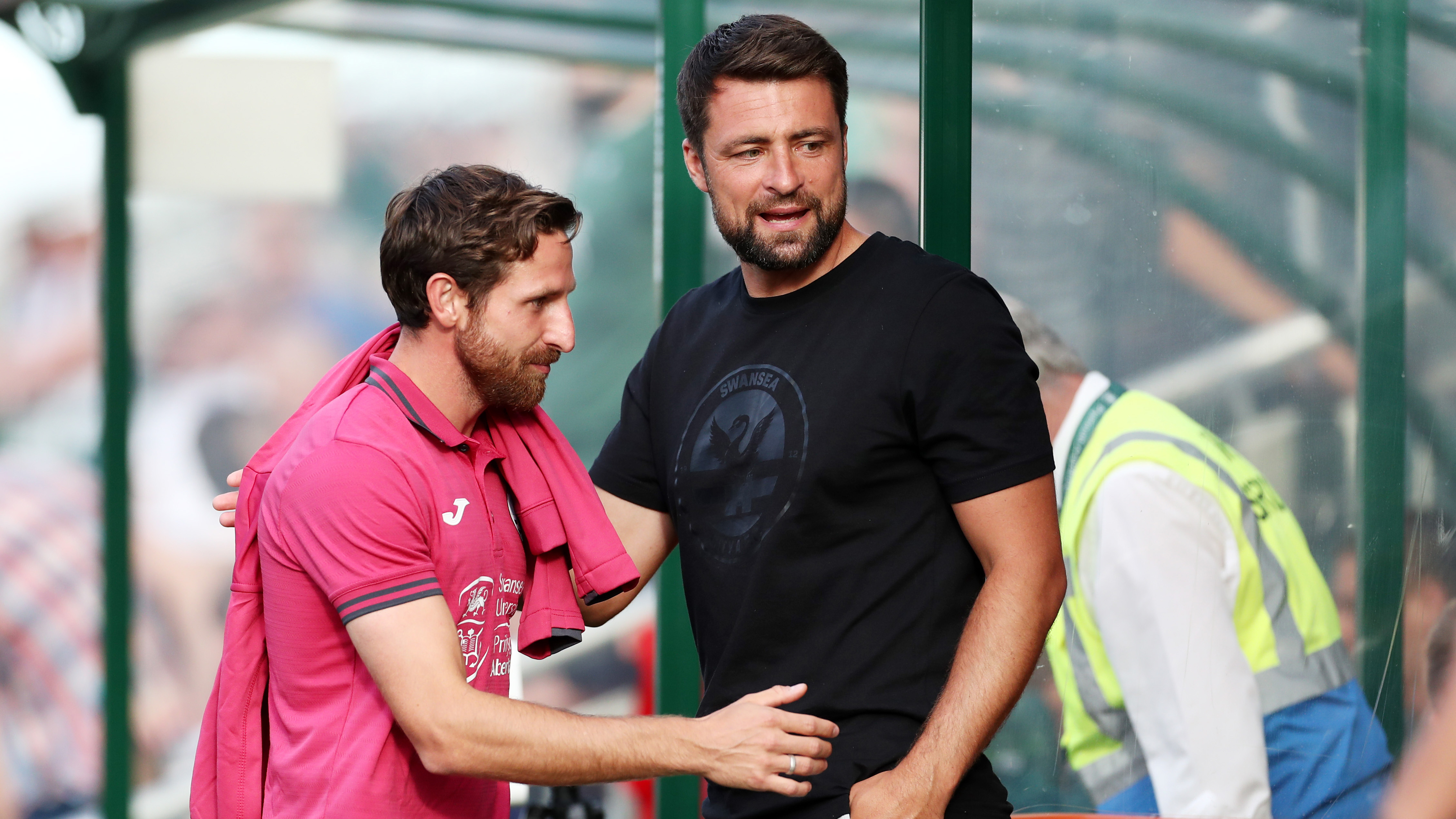 "He's small in stature, but he always comes out of a challenge with the ball and if he doesn't have the ball, the opposition player is on the floor. That's a skill.
"It's something he's learned over the years because of his size and his controlled aggression.
"I think having Joe back is going to help us massively.
"We've all known all along how important Joe is going to be for us, not just this season, but in the seasons to come. He's around the young players, training every day, showing them the mentality that they need.
"He's outstanding as a player. He's been so frustrated with his time here so far, but I think that will benefit us in the second half of the season because he's so desperate to show everyone how much he wants to be back here and that he's the player everyone thinks he is.
"The Burnley performance really helps that because he lifted the whole performance and the whole crowd.
"We have to be conscious of where he's at physically, because we all want him to play 90 minutes as quickly as possible."
Martin also believes that Allen's "pitch personality" and the way he and his two midfield partners lead by example will be key to the improvement of the young players around them.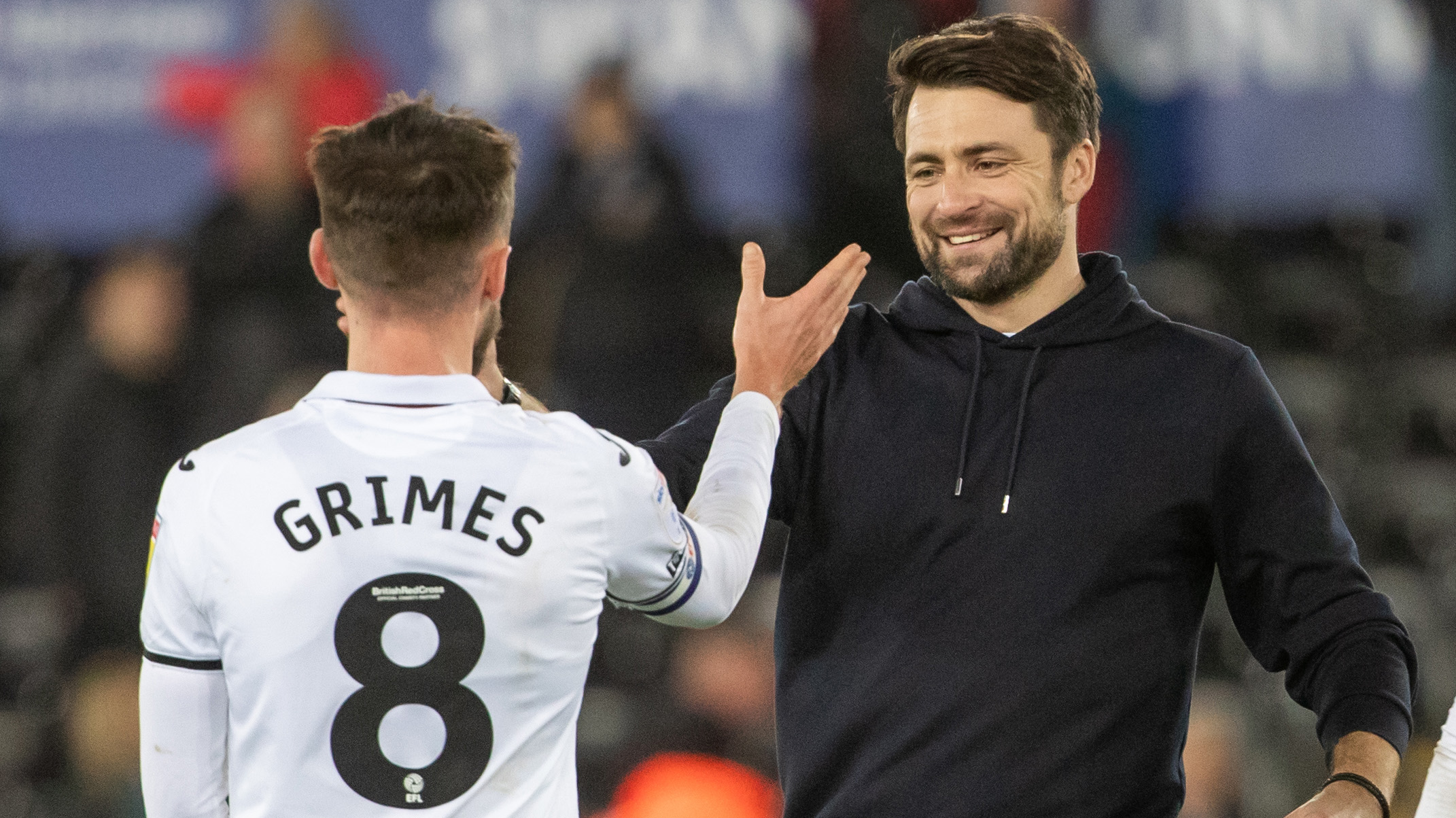 "We talk about personality on the pitch and Joe has that in abundance, so do Grimesy and Jay. It's about trying to develop that in the younger players," he explained.
"We have a lot of introverts in this squad which is fine off the pitch, but on the pitch you need to develop personality. It's our job to bring that out of these young players.
"Against Burnley, we showed that we have found a way to get Joe, Grimesy and Jay on the pitch at the same time which helps us.
"They won't always play together, but it helps us being able to find a way to get them on the pitch together because they're so experienced.
"They have so much youth around them, that all three of them help the younger players.
"All three are very different. But they're leaders in their own way, all three of them are reasonably quiet off the pitch, but when they get on it, they help everyone around them.
"I think Grimesy's impact is understated because people expect a certain level of performance from him but what he does, the compliments that have been paid to him in the games by managers when they've come in - he's incredible.
"I don't think we should ever take that for granted. Then Joe will help with his experience, quality and energy."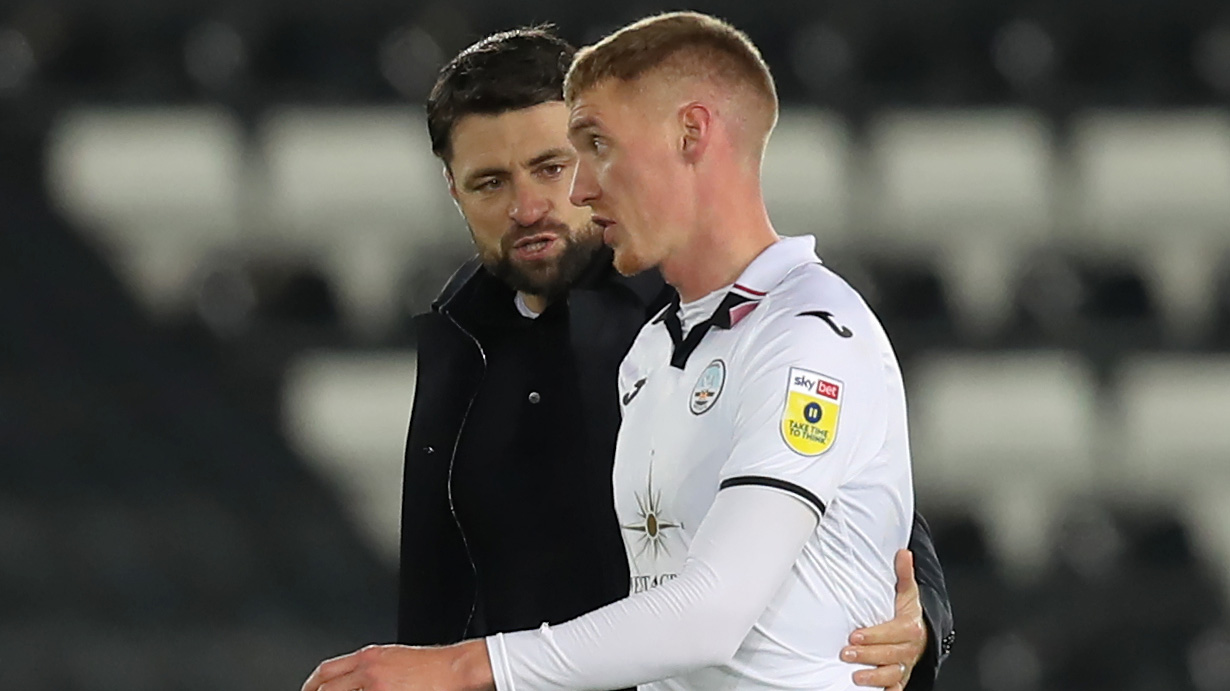 And it is the mentality of Scottish midfielder Fulton which has impressed the Swans boss. After playing just 21 times last term, the Scot has already wracked up 25 appearances this season, chipping in with three goals.
He's also proven his versatility operating effectively in a more forward role as well as playing as the deeper pivot.
"Jay has been incredible wherever he's played," Martin added.
"He's another one who is so understated, but physically he's got better and better and technically he's so clean and tidy.
"He's a goal threat as well because he has a lot of quality in the final third. He can play low and high. He's an unbelievable learner, has an attention to detail. He just wants to get better.
"I've been so proud of him after last season because he had a difficult year because of how good Flynn Downes had done, which was shown with his move in the summer.
"He started off a little bit slowly, but he's getting better and better and now he's really important. There's a reason for that, his mentality. I'm grateful to him and proud of him for what he's brought this season and I know he wants to push on achieve more."