Russell Martin | Hunger, desire and collective belief in doing it differently is key
5th August 2022
First team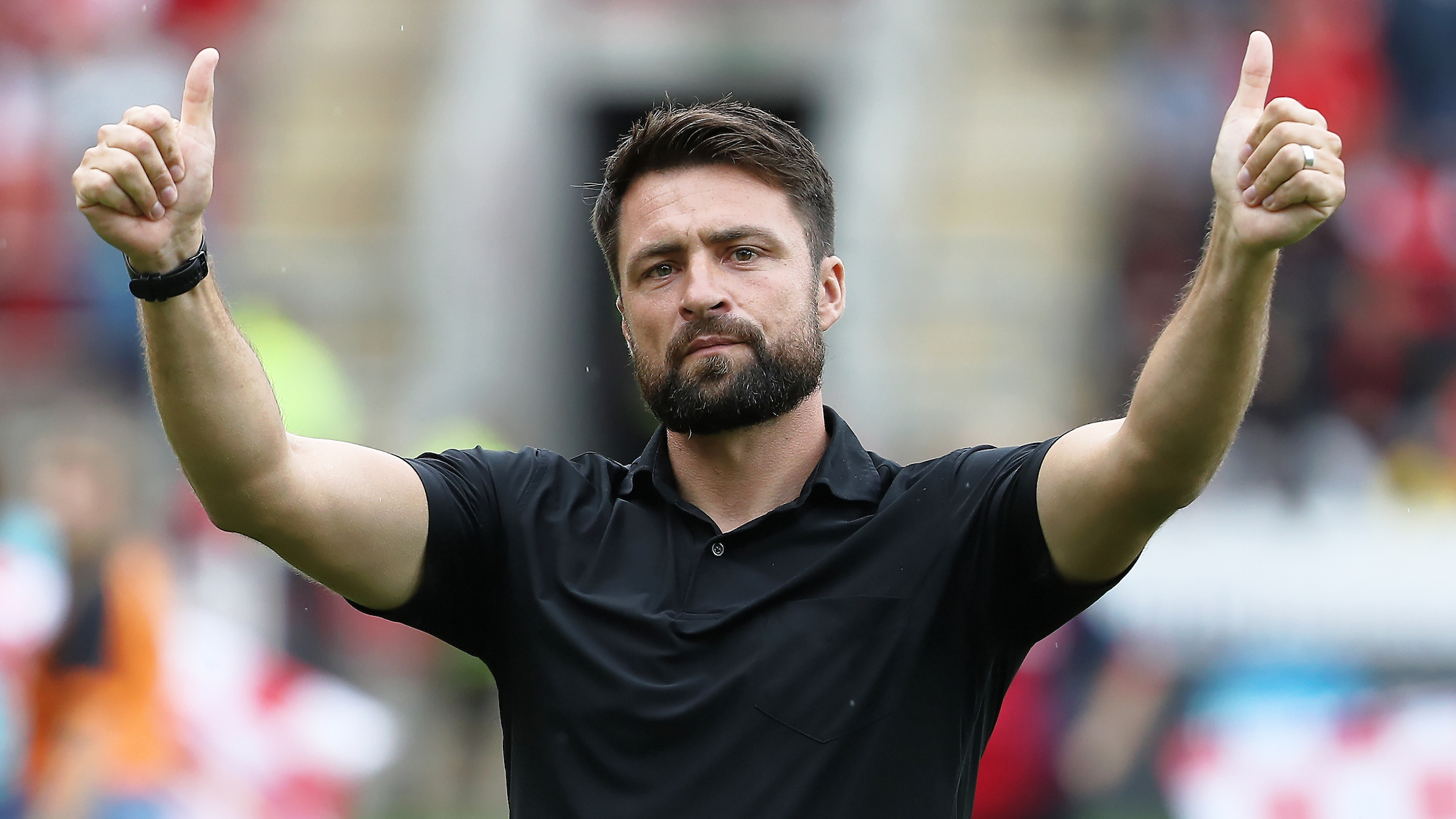 Russell Martin says the united hunger and enthusiasm to help Swansea City succeed by doing things their own way can be key to how the club fare over the 2022-23 campaign.
Head coach Martin and his team are preparing to face Blackburn Rovers on Saturday in what will be the first home game of the season.
That follows on the back of the opening weekend draw at Rotherham United.
Martin is at the start of his second season at the helm, and his first with a pre-season behind him and his players.
His appointment, and subsequent additions to the club in a number of key roles, was made with the desire for a reset where the Swans returned to playing an attractive brand of football, sought sustainability in the manner of their transfer dealings, and handed opportunities to young, hungry players while complementing them with experienced individuals who fit the club's philosophy.
Martin has first-hand knowledge of success created from taking an alternative approach, having helped Norwich rise to the Premier League a decade ago.
And he wants Swansea to experience success on their own terms.
"It's a really exciting challenge for us, but I think everyone just needs to be aware that we are doing it differently and it's not with big budgets or big-money signings," said Martin.
"I still think we'll be really successful and this season is really exciting.
"We have a real chance to have an impact on this league in some way, but it has to be in a different way to most.  
"If you look at the teams who went up last year, huge budgets, huge financial power, they signed a lot of players who are used to being at the top of this level and the level above. We just can't do that. 
"We have to do it differently. That means having a really clear way of doing things, a way of behaving, a way of training, a way of playing, with a group of people that really believe in it.
"We have definitely got that here. It's going to take that – when you haven't got certain capabilities, you need everything else.  The supporters get it, you can sense that when you talk to them and in the backing they have given us and the team.
"I have been at a club where we didn't have the financial power other clubs had and we got promoted to the Premier League. That was purely on the back of hunger, desire, enthusiasm, connection with the supporters, and belief in a way of doing things that carried us through.
"It was so powerful. It's up to us to bring everything we can to make us just as powerful as any financial resource.
"Being part of it as a player, when you feel that and you feel something building, it's exciting.
"Hopefully we can do that here."