Russell Martin | I always felt Swansea City would be a good fit for me
6th August 2021
First team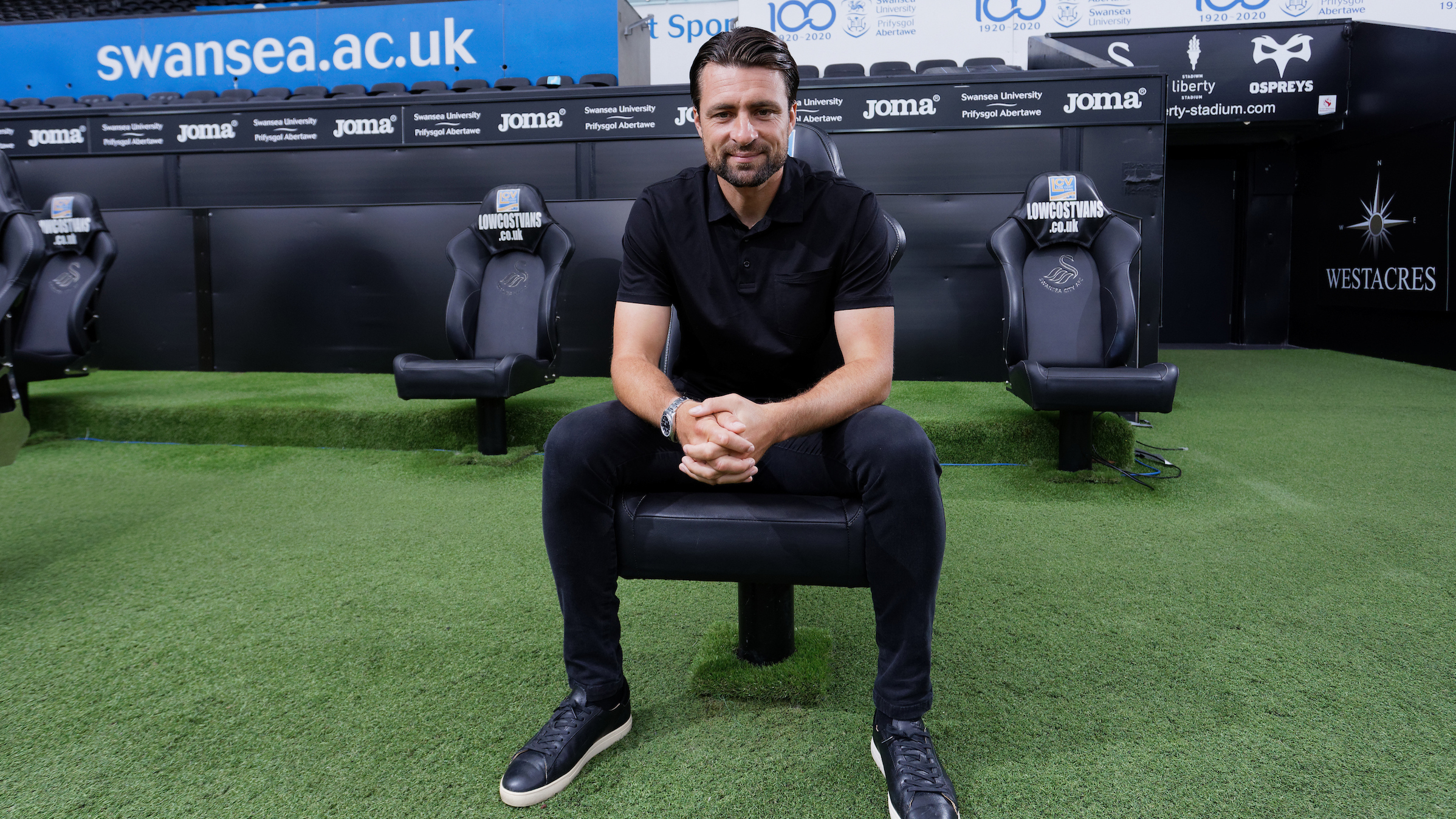 Russell Martin has revealed how Swansea City's culture and football philosophy made it a club that has always held a strong appeal for him.
The head coach is preparing to take charge of the Swans for the first time in Saturday's Championship opener at Blackburn, and he was formally unveiled as head coach at a press conference on Thursday.
The 35-year-old expressed his excitement at getting stuck into his new role, and spoke with conviction of the journey ahead of he and his squad.
And he also revealed how the club's identity – fostered over a significant period of time – and reputation for playing an attractive brand of football had long been values he felt chimed with his own.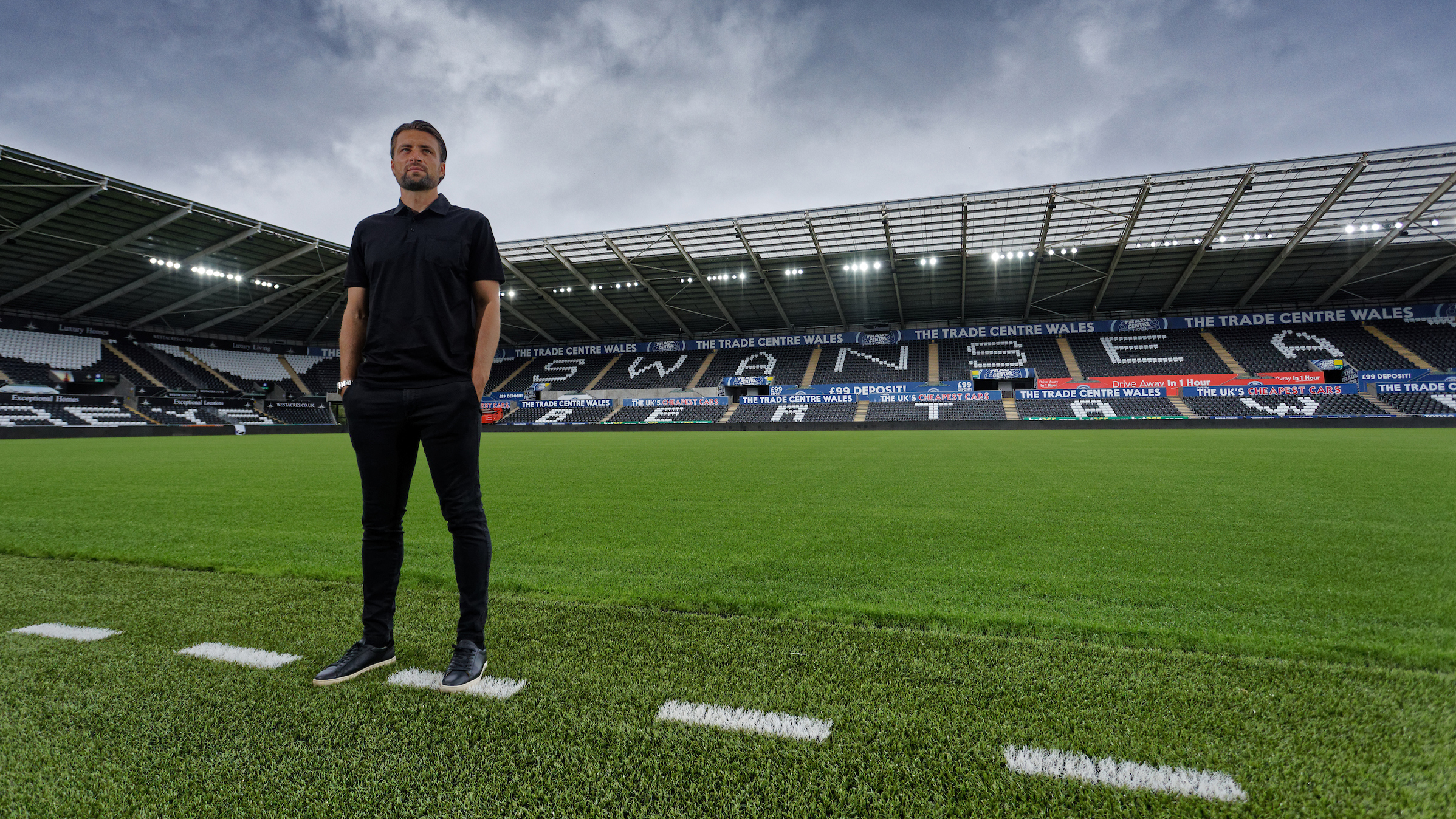 "If I wrote down a list of clubs that I'd like to work for in terms of culture and philosophy, then this club would have been listed near the top of a very short list for me," he said.
"It's a strong culture, and the way people at the club just want to help you. It's very similar to the way I see football.
"I've played against this Swansea team throughout the years and they were always tough to play against. That's what I hope we can be if we work hard together and give it everything. I can promise you we will do that."