Russell Martin | I am frustrated but that was a big step forward
11th September 2021
First team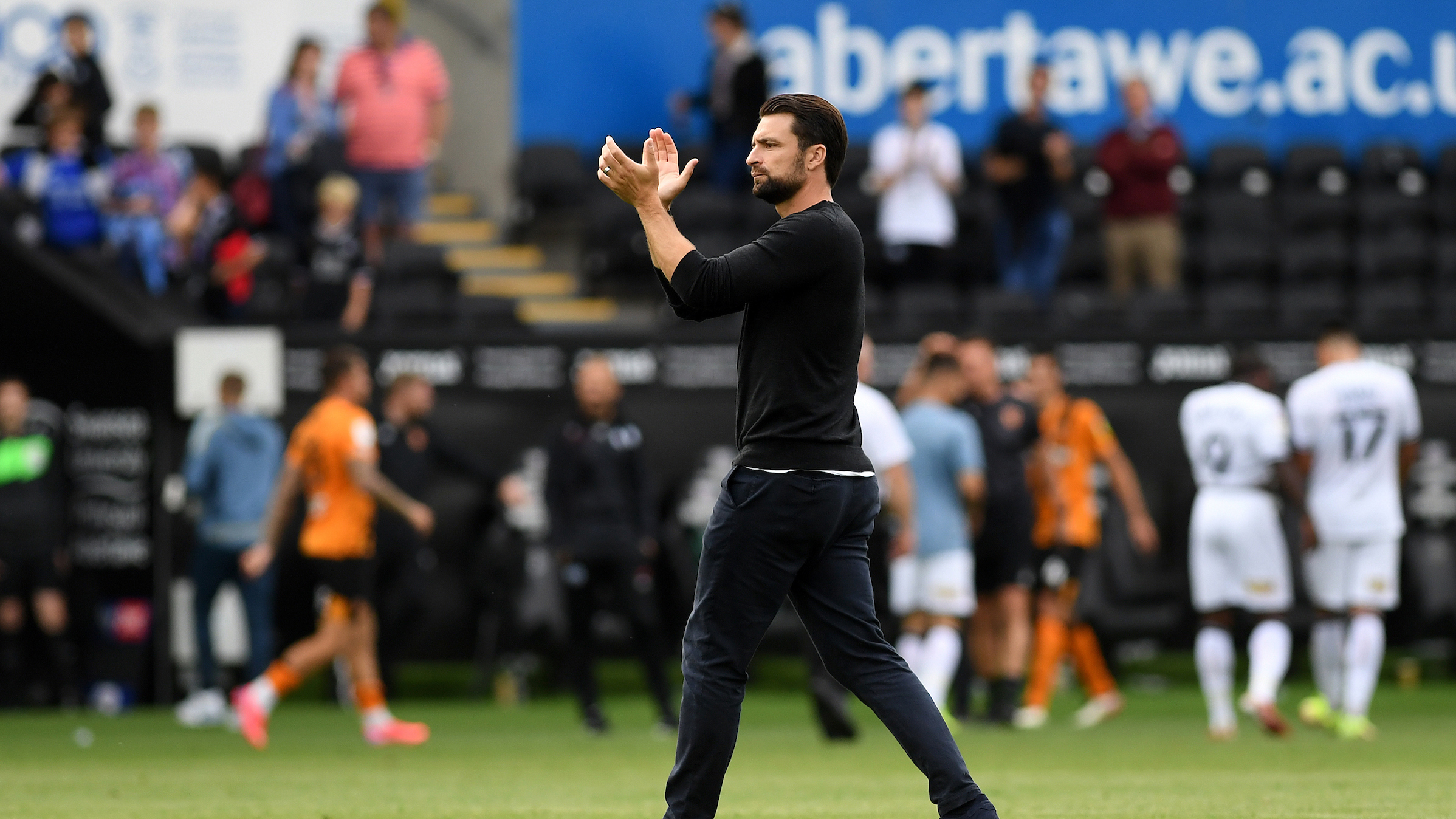 Russell Martin praised the courage of his players and believes they took a big step forward in Swansea City's draw with Hull City.
The hosts completely dominated proceedings at the Swansea.com Stadium, having 16 shots to Hull's three.
The Swans had over 69 per cent of possession and completed 710 passes at a completion rate of 91.2 per cent as the Tigers were penned in their own territory for long periods.
Matt Grimes had a free-kick tipped onto the post by Matt Ingram, while Kyle Naughton and Joel Piroe also had chances.
In addition, the hosts could easily have had a penalty after Ethan Laird was fouled as he surged onto a ball dropping into the box.
But the breakthrough would not come, leaving the head coach frustrated his players had not got the rewards he felt their efforts merited.
"I am frustrated for the players because I thought they were outstanding. I thought the performance was excellent," said the Swans boss.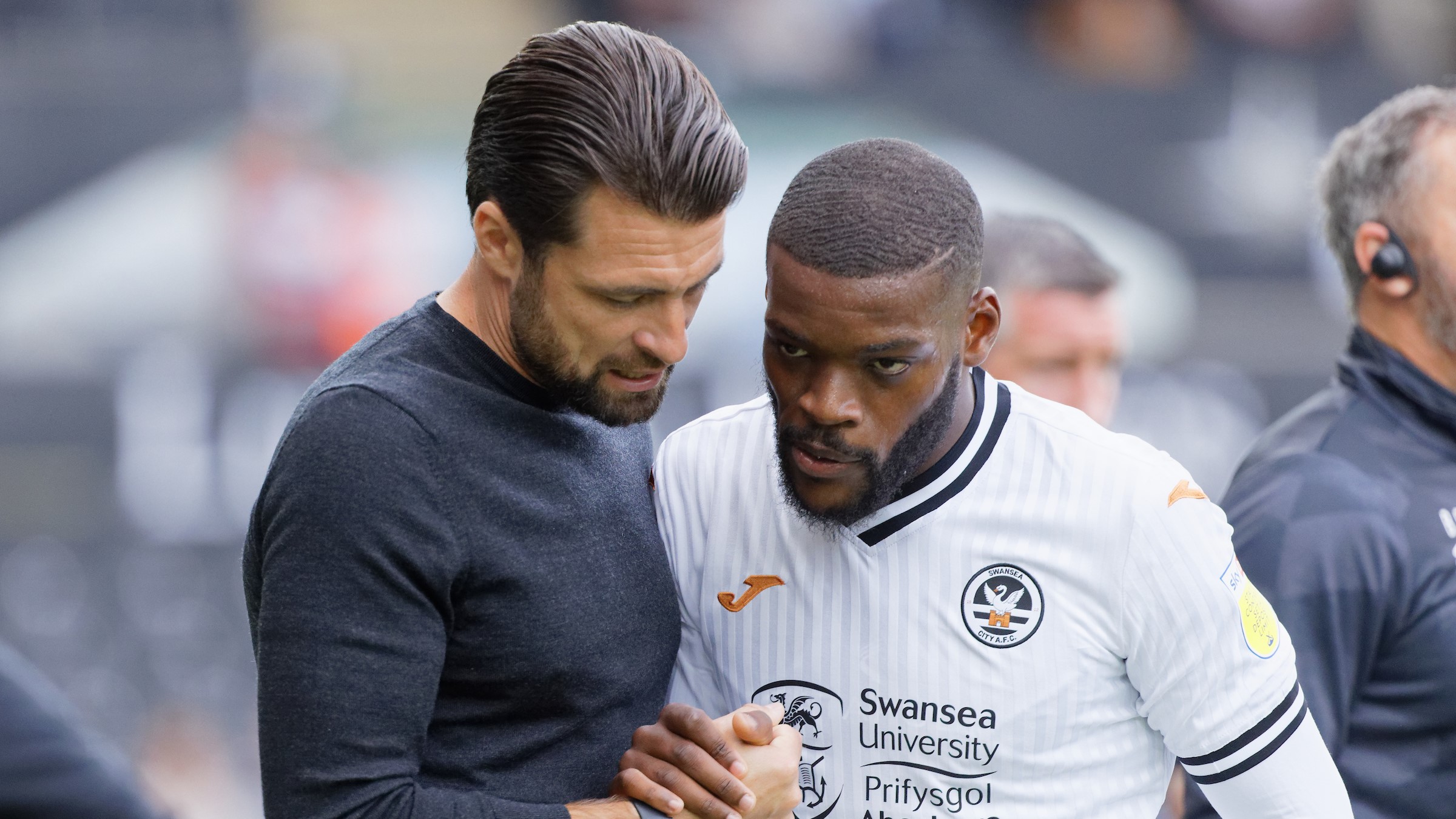 "All we asked before the game was that they were courageous enough to transfer the stuff we have worked on into the game.
"We have limited a team to just one shot on target, and that was in the 94th minute.
"We had complete dominance and control from our intensity, and let's get it right, they did not come here to defend.
"They came here to press, really high, and if you look at the first 20 minutes they came to try and stop us playing but soon realised the guys were playing with real intensity and conviction and it soon turned into what it was.
"That was us dominating territory, us dominating and controlling the game because of the hard work we have put in and we should not take that for granted.
"They did not come here to defend and sit back, we did that, we earned that, and the only frustration is we didn't score.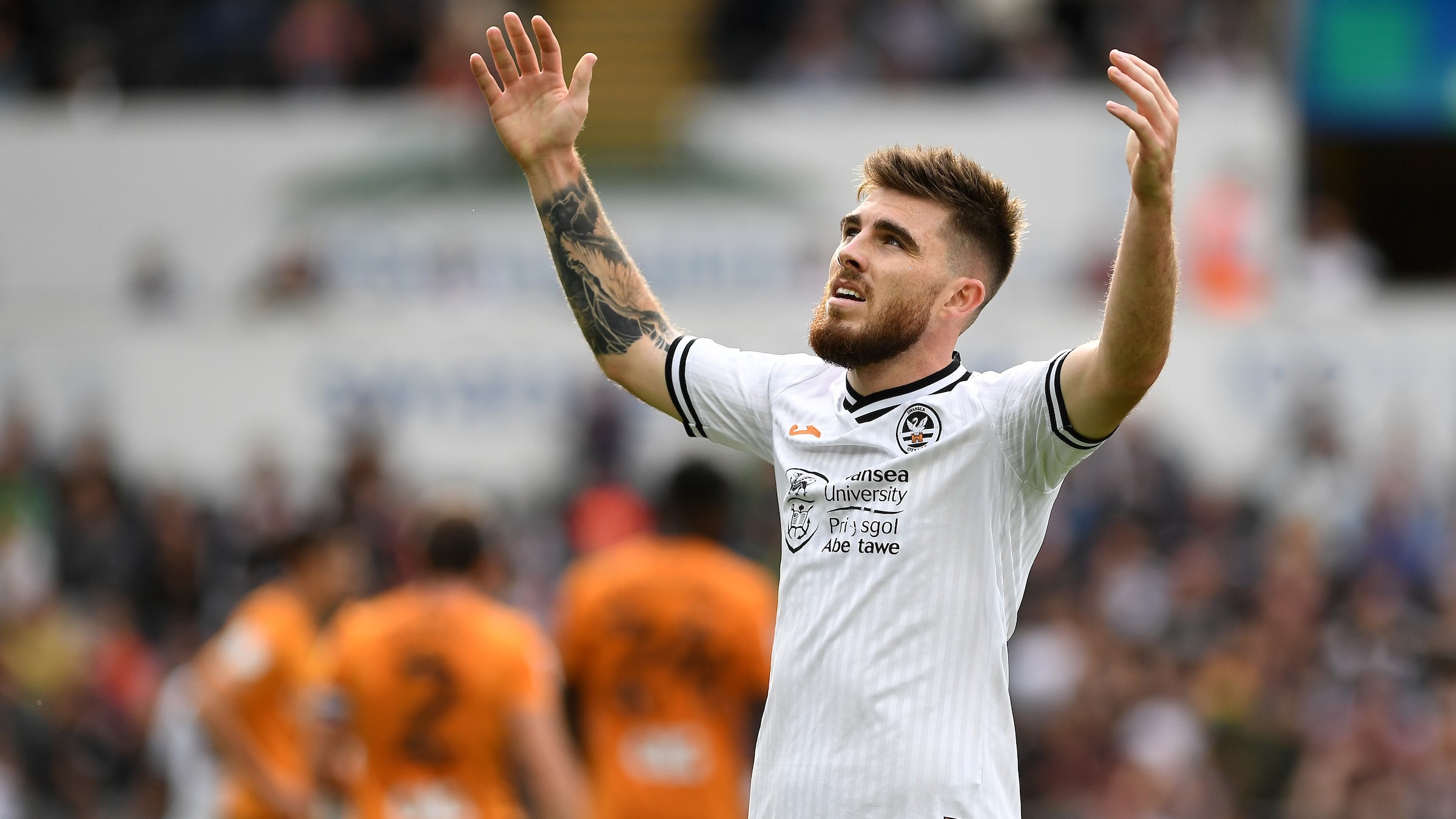 "Their keeper has made some fantastic saves and we have had a few too many shots from outside the box, rather than inside, but when teams defend that deep it becomes difficult.
"But that next bit is going to come, if we had scored one today the game opens up and becomes completely different.
"I know it's easy to say that, but you could see that and I am disappointed for the players but I am positive because that was a big step in the right direction.
"If we play that game 10 times, we would win it eight times."