Russell Martin | I am proud of how we have rallied around Rhys, but we cannot just accept this
21st September 2021
First team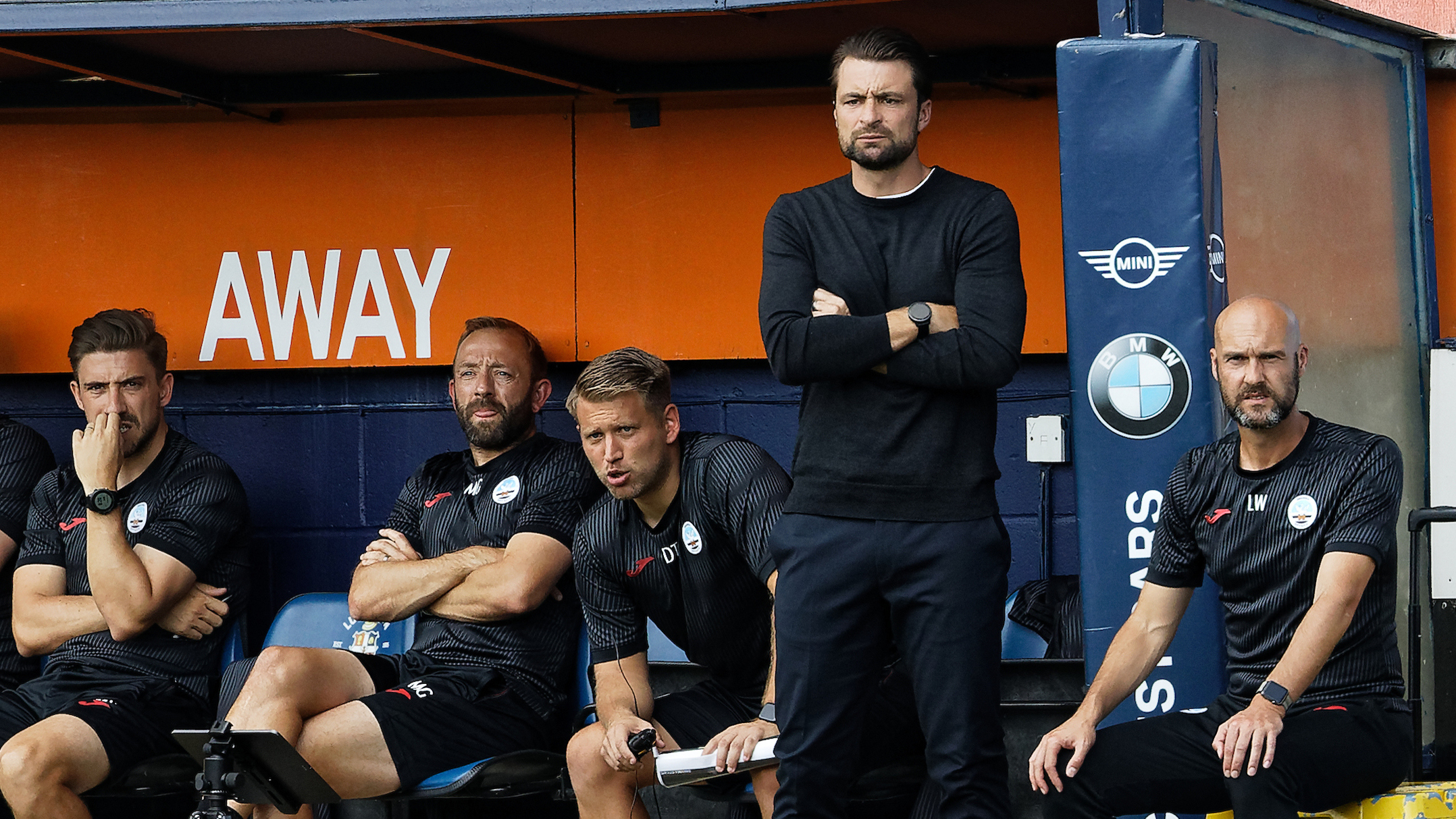 Russell Martin is proud of the support Swansea City has shown to Rhys Williams, but has spoken of his disgust that incidents of racist abuse continue to occur with such alarming regularity.
Defender Williams was the victim of alleged racial abuse during Swansea's Championship fixture at Luton on Saturday.
An official report was filed with the match official, Tony Harrington, and Bedfordshire Police at full-time.
Bedfordshire Police has launched a full investigation into the incident, and players, staff and Swansea City as a whole has rallied around the 20-year-old defender.
Head coach Martin was proud of the togetherness his players showed in difficult circumstances, but feels issues being experienced within football – this is just the latest in a number of incidences this calendar year in which Swansea players have been victims of such abhorrent abuse – are emblematic of those within wider society.
"The guys provided him with a lot of support and I can tell you Rhys' team-mates were absolutely disgusted and wanted it dealt with quickly," he said.
"We had to calm a few of the players down, but they are right to feel angry, they are right to feel completely disgusted and they are right to stick up for their team-mate.
"We have to go through the right process and procedures, but I am proud of how they have rallied around Rhys because that's all you can ask for in that situation.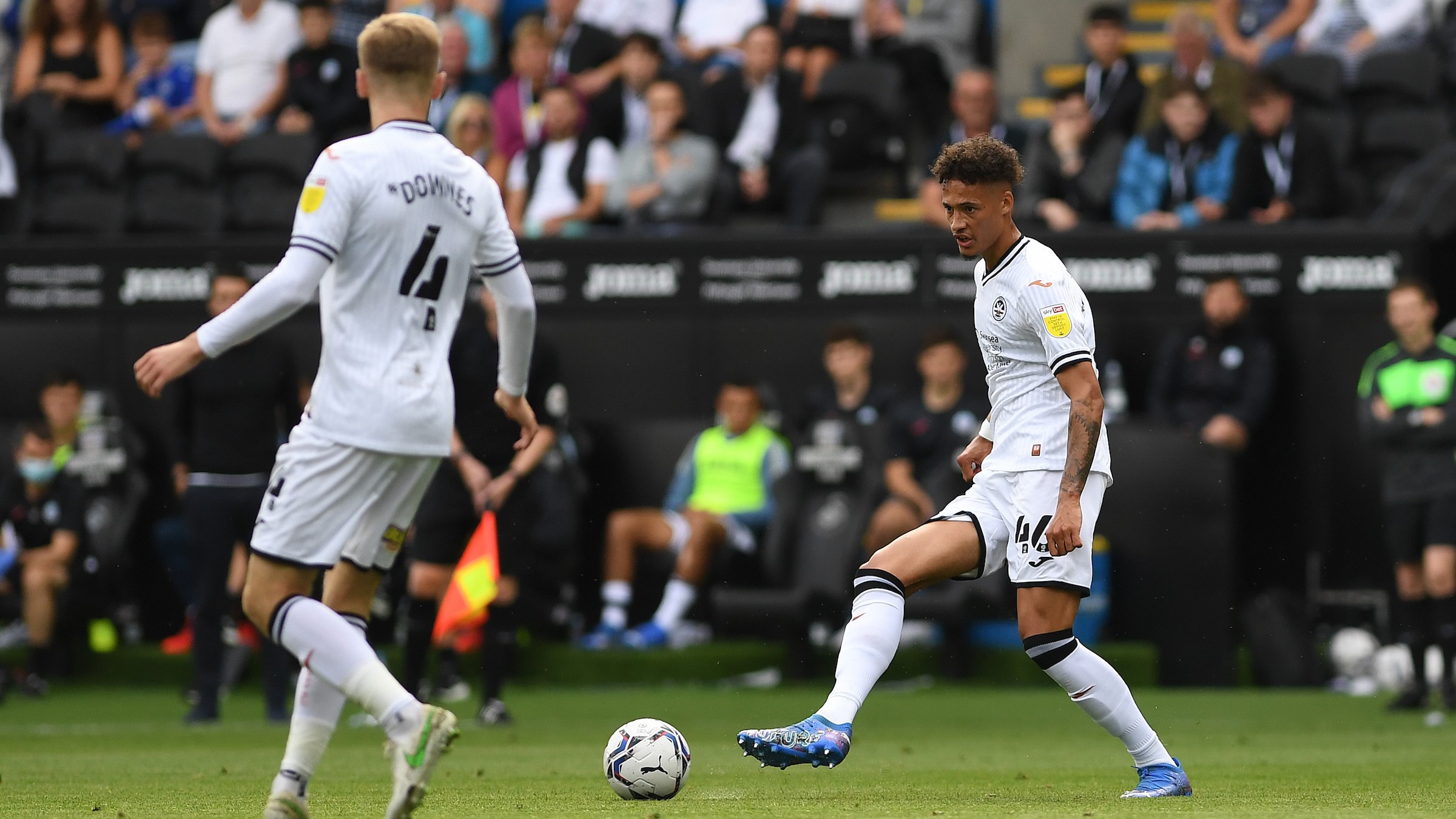 "But it should not happen. In many ways, we have come a long way in a short period of time, but in other ways we are still where we were many years ago.
"It is not as overt now, but a lack of education is the problem.
"People have different backgrounds, different cultures. People view the world through different lenses and some people struggle to accept that.
"It is about education, it is about understanding and it is about empathising with other people's situations and circumstances.
"I think in this country we lack empathy and we lack understanding. We have people who are insistent on dividing people and being divisive.
"I don't understand that, but it is about education and it has to come from the very, very top. That's not just in football, but in life and the people who run the country and who run education.
"I am not here to rant about it all, but we cannot just accept this. It happens way too much. It's not a few people sitting in a dark room who are doing it. We have people who are doing these things in front of people with a completely different ethnic background to them.
"It's completely unacceptable, I don't have the answer unfortunately but there just needs to be more conversation about it from the very top, and I don't think there is.
"It should not be acceptable in any walk of life, and hopefully a way can be found to move forward and improve things.