Russell Martin | I cannot wait to experience the atmosphere
13th August 2021
First team
Russell Martin cannot wait to experience hearing the Jack Army in full voice when Swansea City host Sheffield United on Saturday (8pm).
For the first time since March 2020, the Swans will step out onto the pitch in front of a near capacity home crowd as they look to collect their first points of the season against a talented Blades squad.
With 16,000 fans able to take their place in the stands, Martin hopes his side can turn in a performance to make the returning supporters proud.
"I cannot wait," confessed the head coach. "I don't think it's a case of them looking forward to seeing me, they are looking forward to seeing their team, and so am I.
"They have been brilliant since we got here, we have got so many messages of support. It's been incredible.
"I looked around the staff who have come in with me on Tuesday (at Reading) and looking up at our fans and seeing how noisy they were… we know we have got to give them a team to make them proud.
"They were fantastic with the amount of noise they made, and we are looking forward to feeling that at home.
"It's a game that is on TV, it's the first home game of the season and it will be a real occasion, and we want to mark it with a good performance."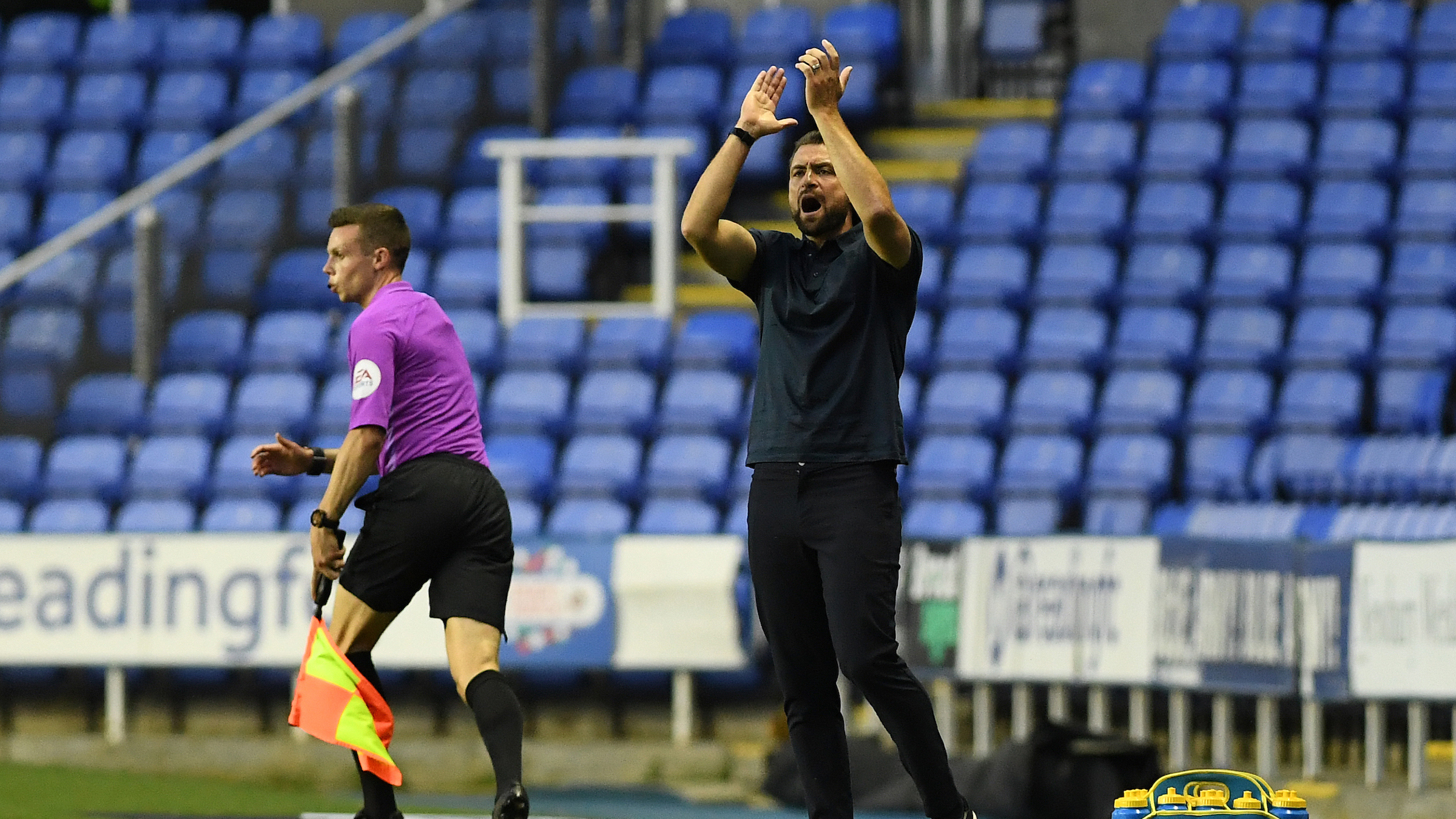 The Swans head into the game on the back of a comfortable 3-0 win at Reading in the Carabao Cup, where Martin felt his side showed good progress as they adapt to a new gameplan.
And he hopes to see another stride taken with a positive showing against the Blades.
"Everyone is feeling positive, we have a lot of work to do, but when I came here I said we were aligned with the way the club and the fans want to see their team," he said.
"We will try and play our way, that's why we are here and why we were even mentioned to come here in the first place.
"There was a big improvement from Saturday to Tuesday, and we want the guys to continue taking on board our ideas and implementing them.
"We have a group of mostly young players, it's different to how they have been working and we want to build that identity and we are excited about what is to come.
"But we have to maximise every day and every chance."