Russell Martin | I was proud of the courage we showed
7th August 2021
First team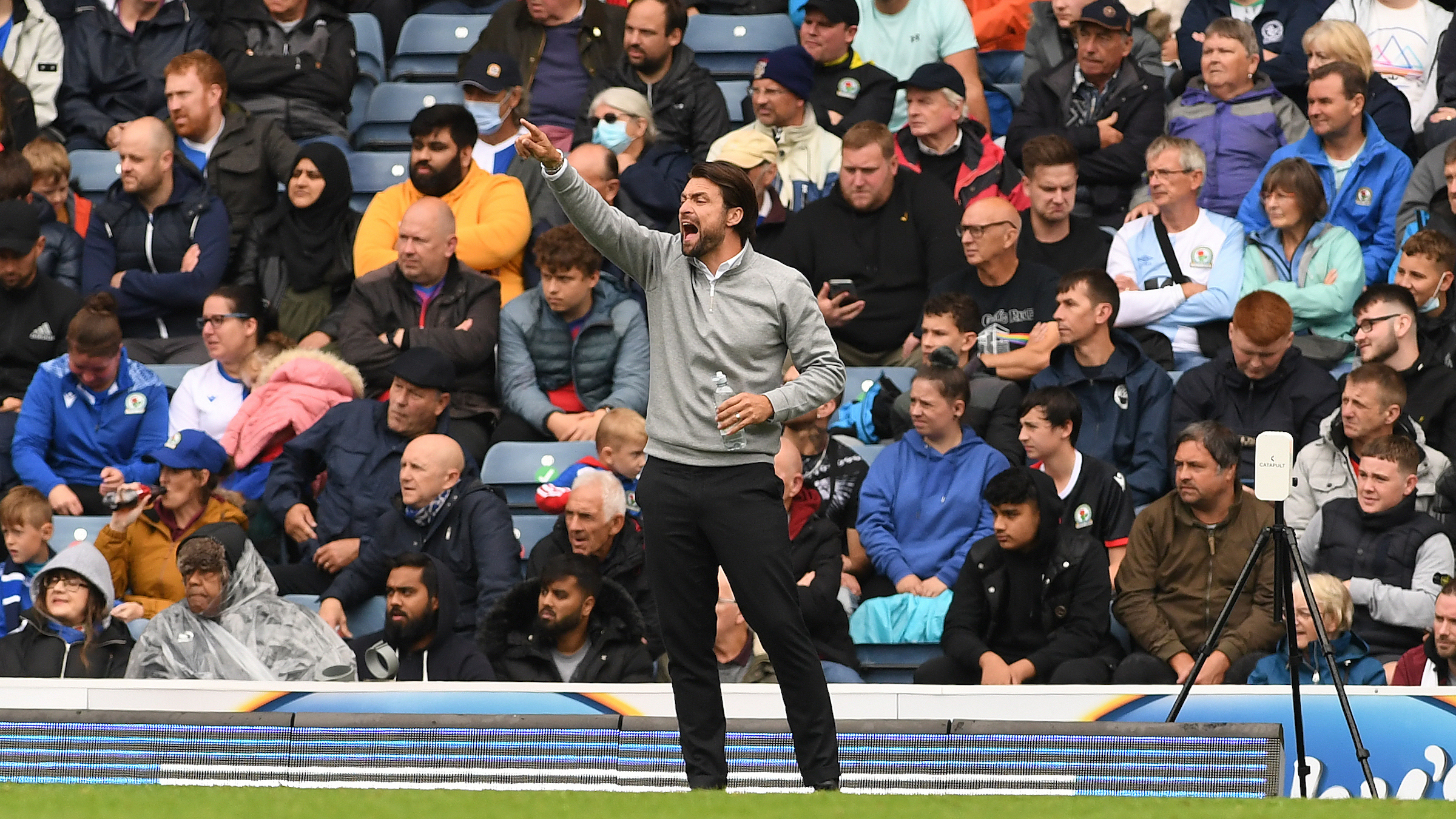 Russell Martin praised the courage of his Swansea City players as a second-half fightback fell short at Blackburn in his first game as head coach.
The Swans suffered a 2-1 defeat at Ewood Park – a venue where they have not tasted victory for 50 years – with Jamie Paterson marking his debut with a goal.
The visitors had trailed to a Sam Gallagher goal and a Ben Brereton penalty, but finished the game stronger as they adjust and adapt to a new gameplan and style of play under the 35-year-old.
Given Martin has only been in his role for six days, it was inevitable that there would be moments where patterns did not click smoothly into place.
But, from the outset, there was a commitment to play bravely from the back and the Swans got better as the contest went on.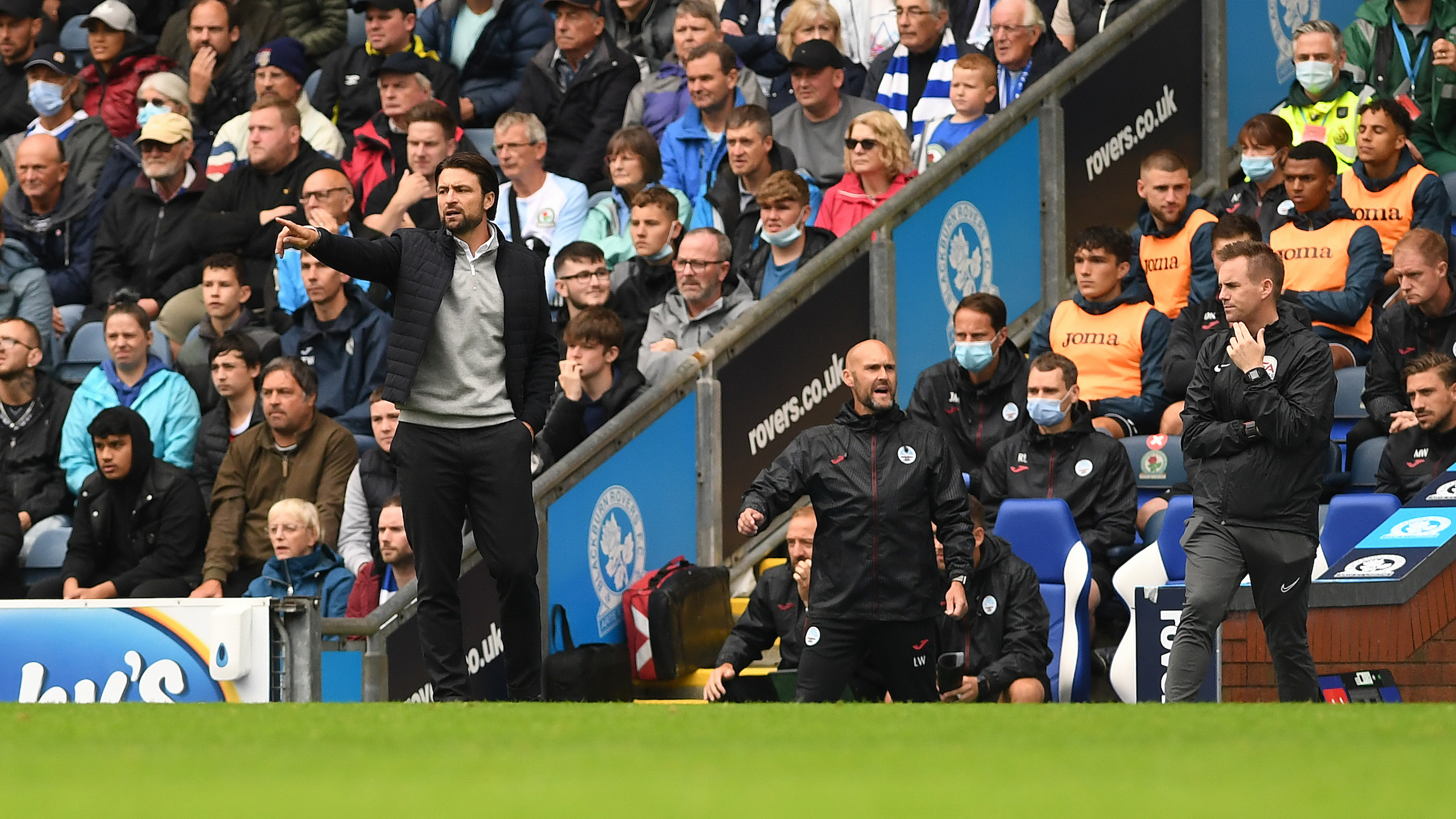 The clinching goal came after Steven Benda – who excelled in goal otherwise – was dispossessed by Tyrhys Dolan and then brought the forward down for the spot-kick scored by Brereton Diaz.
But Martin expressed his admiration for the manner in which his number one had played – both before and after the spot-kick – and for the bravery his squad showed in being willing to commit to his methods despite the short preparation time.
"I was really pleased with some of the stuff we played. I am disappointed for the players, first and foremost, because I felt they deserved more," he said.
"I am disappointed the penalty, from a mistake, cost us a goal because I thought Steven Benda was great.
"I am not going to criticise him because he came for things, he was brave and he made good decisions on the ball. Mistakes will happen, especially this early on.
"I am disappointed for him and the team, we have a lot to work on and a lot to improve on.
"There is no doubt about that, but we are really pleased by the mentality of the guys, their courage to keep doing the things we are asking them to do.
"As the game went on they got better and better, we were dominant and controlled and I think Blackburn were hanging on a bit at the end.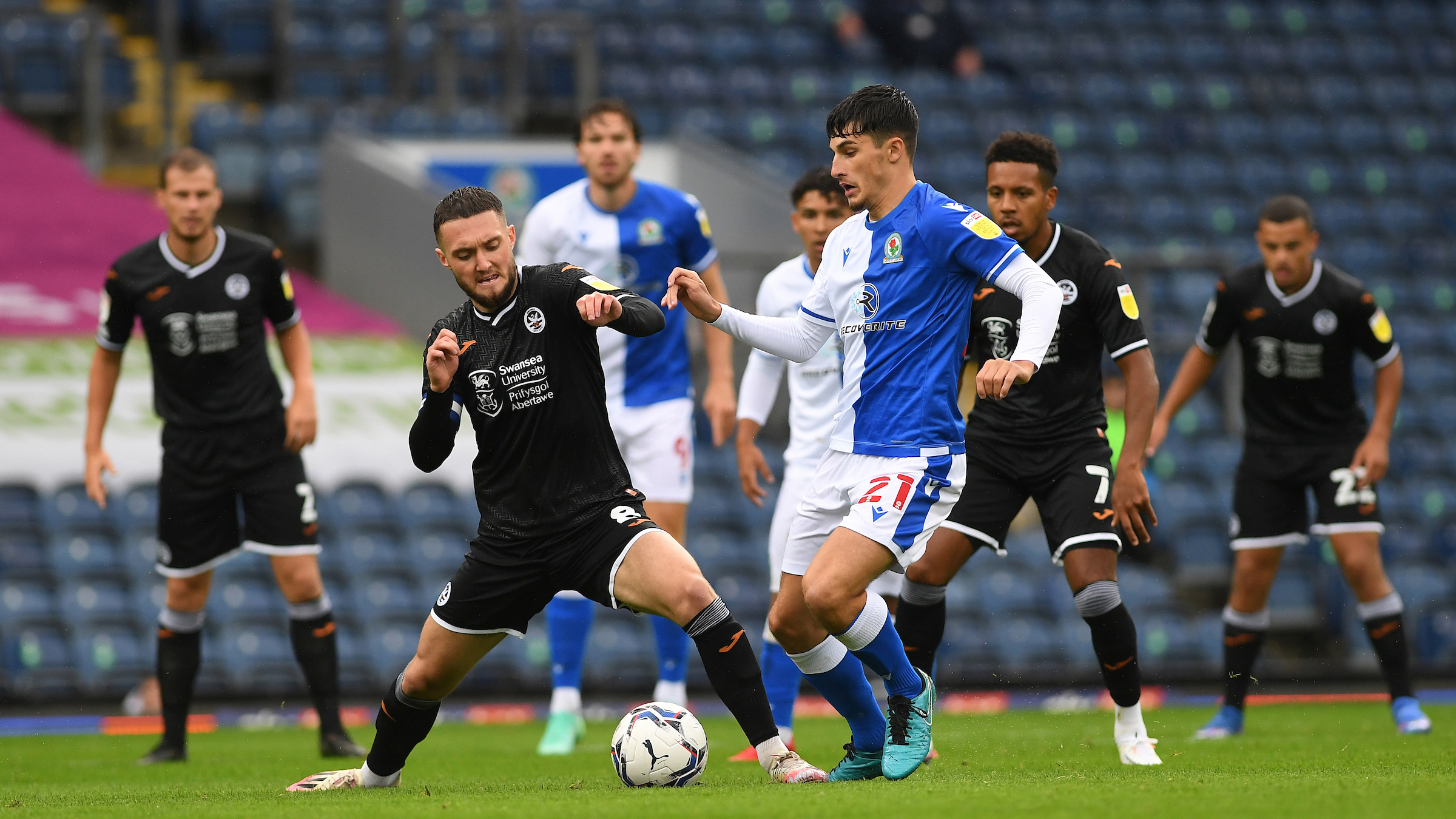 "We have had three real days of work. A lot of the guys had played Saturday and could not train properly on Monday, so we had a small group that day.
"Tuesday and Wednesday we got some real work in, and then Friday was a dress rehearsal for the game today.
"I think people have to be patient, but the players willingness to take on what we are asking them to do has been incredible and hopefully they felt at times today what they can achieve.
"There were a couple of brilliant actions we will go back through tomorrow at the training ground and learn from. There are other things we need to do better, but we are asking them to be courageous and have conviction in what they are doing. I cannot ask them to do anymore on that front.
"So, in terms of the style, although we lost the game and we are disappointed with that, I am really pleased with a lot of the stuff we saw."