Russell Martin | I was proud of our willingness to work hard for each other
30th October 2021
First team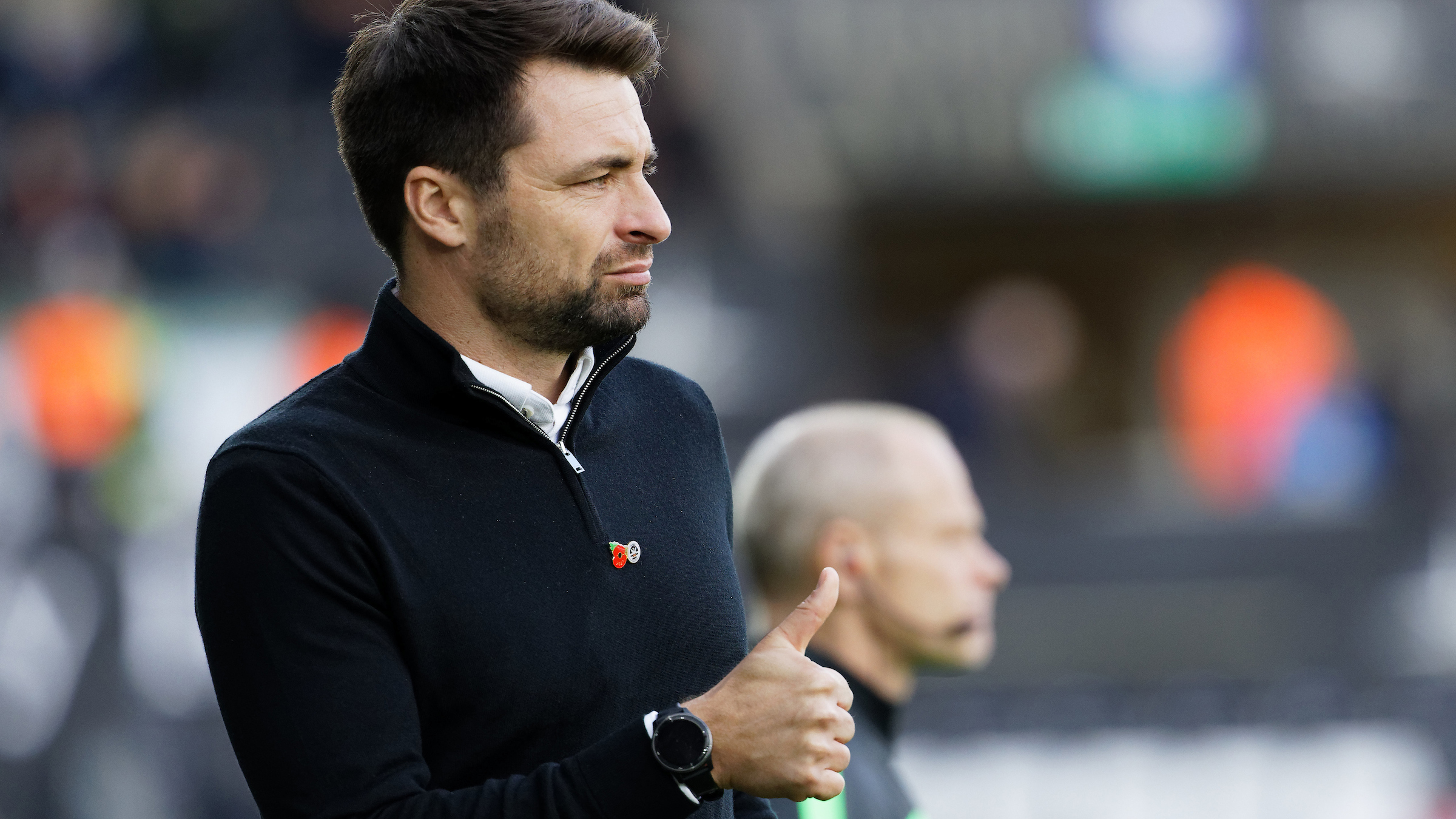 Russell Martin hailed the work rate of his Swansea City side as they reeled off a fourth home win in a row with a convincing 3-0 victory over Peterborough United.
First-half goals from Jake Bidwell, Joel Piroe and Olivier Ntcham -  the latter the Frenchman's first at the Swansea.com Stadium – gave the hosts an interval lead they never looked like relinquishing.
It follows on from three-point hauls against Huddersfield, Cardiff and West Brom, and it was a display of complete dominance as the Swans had 66 percent of the ball and completed 92 per cent of their 770 passes as they mustered 13 shots to the visitors' two.
But head coach Martin was keen to look beyond the statistics, and underlined how the goals had all been results of players working hard for each other off the ball.
"It was a good afternoon," said the Swans boss.
"It wasn't quite perfect. We gave up a couple of chances in the first-half which we were a bit annoyed about, but apart from that we were outstanding really. 
"The start of the game summed us up; the intensity, the attitude, their approach to the game, Ethan's intensity to run and get the ball, and Bidders' effort to make up the ground he did was incredible. 
"That's not something that will be understated in our analysis of the game to the guys because that was what our performance was built on.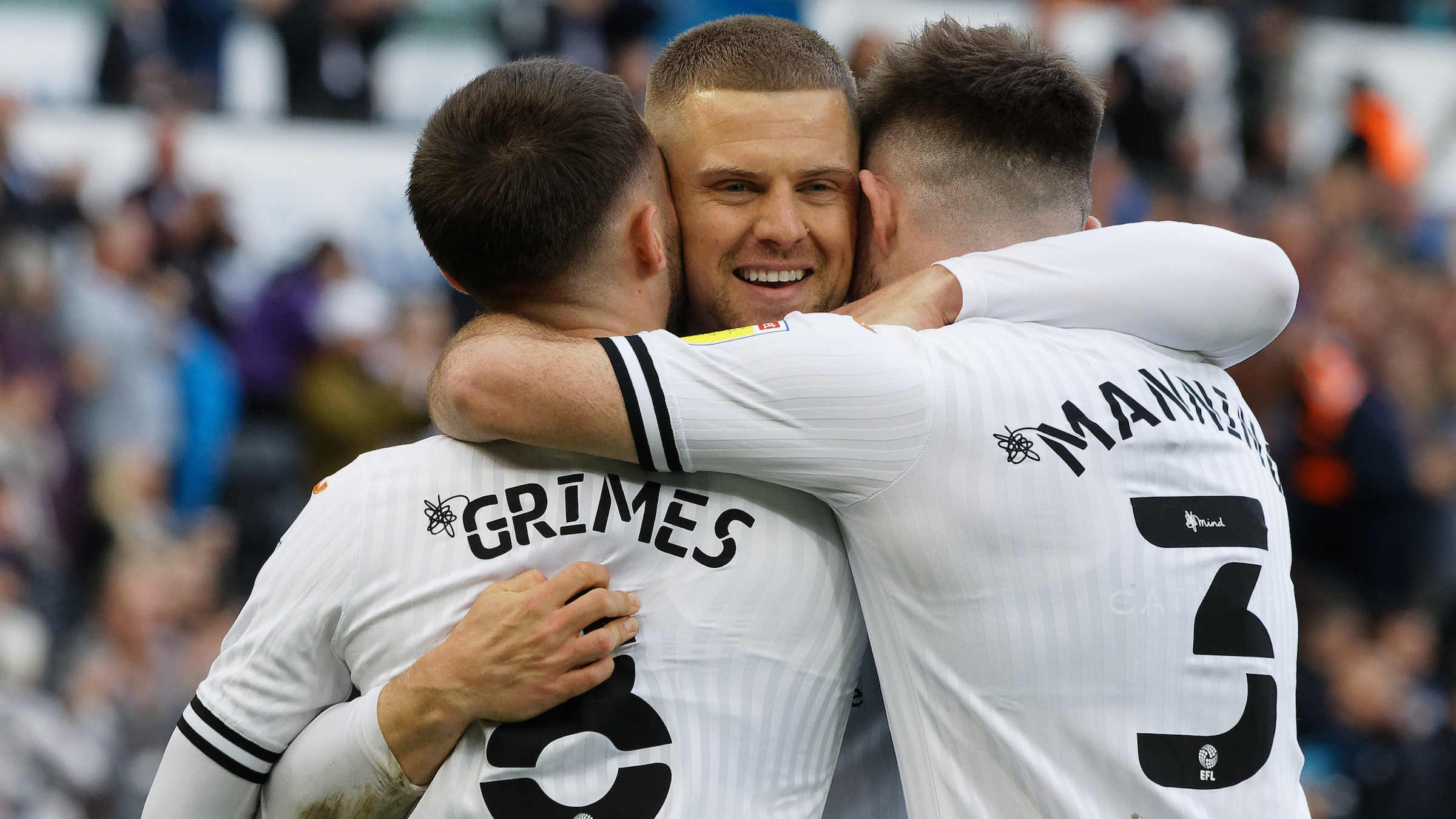 "Their manager is someone I have so much respect for and the way he is trying to get his team to play is brave, they try to play as well in a similar manner to us. 
"It's really tough to do that but I thought our guys really stopped that at source, pressed really aggressively high. We scored a goal from winning the ball back really high. 
"I'm just really pleased and proud with the players for their approach towards the game.
"I said to you all along I think physically we are getting better all the time. 
"They understand what is required in their individual roles and they do it brilliantly. They are building connections all the time, they are building understanding, they are building relationship and they are willing to run really hard for each other. 
"For us guys standing on the sidelines and watching them, that is the best feeling.
"All the football is incredible, and they played amazing but their willingness to work for each other to help us get where we want to be, I'm really grateful for that because it's not always the case and it's not easy. 
"But they are a top group of players and I'm proud of them today."