Russell Martin | I'm extremely proud of the first half performance
5th March 2022
First team
Russell Martin says he was extremely proud of Swansea City's first-half performance as they saw off play-off hopefuls Coventry City at the Swansea.com Stadium.
Michael Obafemi assisted Jamie Paterson before bagging the first brace of his career to make for a convincing scoreline in SA1, but Martin felt his young side lacked a bit of game management in the second half as the visitors dominated and forced plenty of saves from goalkeeper Andy Fisher.
"I'm really pleased with the result," Martin said. "I loved the first half performance, but I didn't really love the second half performance.
"We have a fairly young team who haven't been in the position of being 3-0 up very often and we didn't manage the game well enough in the second half.
"People know me well enough by now that I don't get too emotional about results. I get emotional about performances because performing well and performing consistently will get you the results in the end.
"We have to do better than we did in the second half, so it's left me feeling less positive about the whole thing than I should do.
"I'm extremely proud of the way we played in the first half. To play the way we play takes huge courage and huge attention to detail. The players looked after each other and the ball in the first half and the intensity to win the ball back was excellent – we limited Coventry to one shot and that was from our mistake.
"The second half was messy but luckily for us, both teams were quite messy.
"I don't want to be too negative, because they've done brilliantly. Back-to-back wins shows the hard work they're putting in and the character they have.
"In the first half, they showed courage and energy and that's why we won and it's why we deserved to win."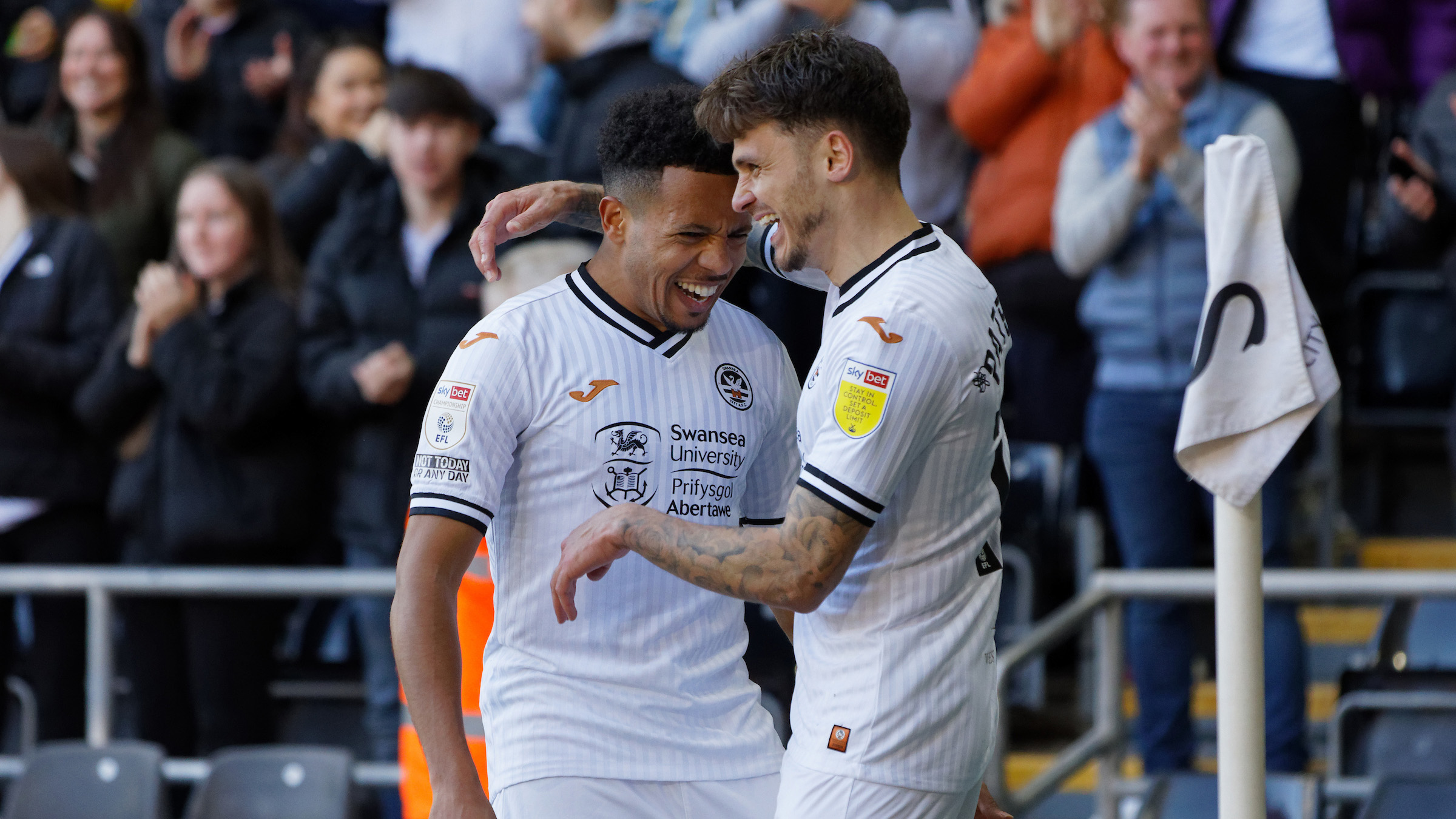 The opening goal came from a stunning passage of play down the left with excellent link-up between Paterson and Korey Smith, and the Swans boss was quick to praise the latter for an excellent afternoon's work.
"It was a beautiful goal and I thought Korey was great with his part in it," Martin added.
"We spoke about being more purposeful and aggressive with the ball and the quality of that goal is outstanding.
"Korey's a really versatile player and we just felt we needed his presence and experience because we don't possess huge amounts of that in the team.
"He has a good understanding of the game, and when you have that you can play in any position.
"I'm really pleased for him, I thought he was really good today."