Russell Martin | It was a good exercise, and we look in good shape physically
13th July 2022
First team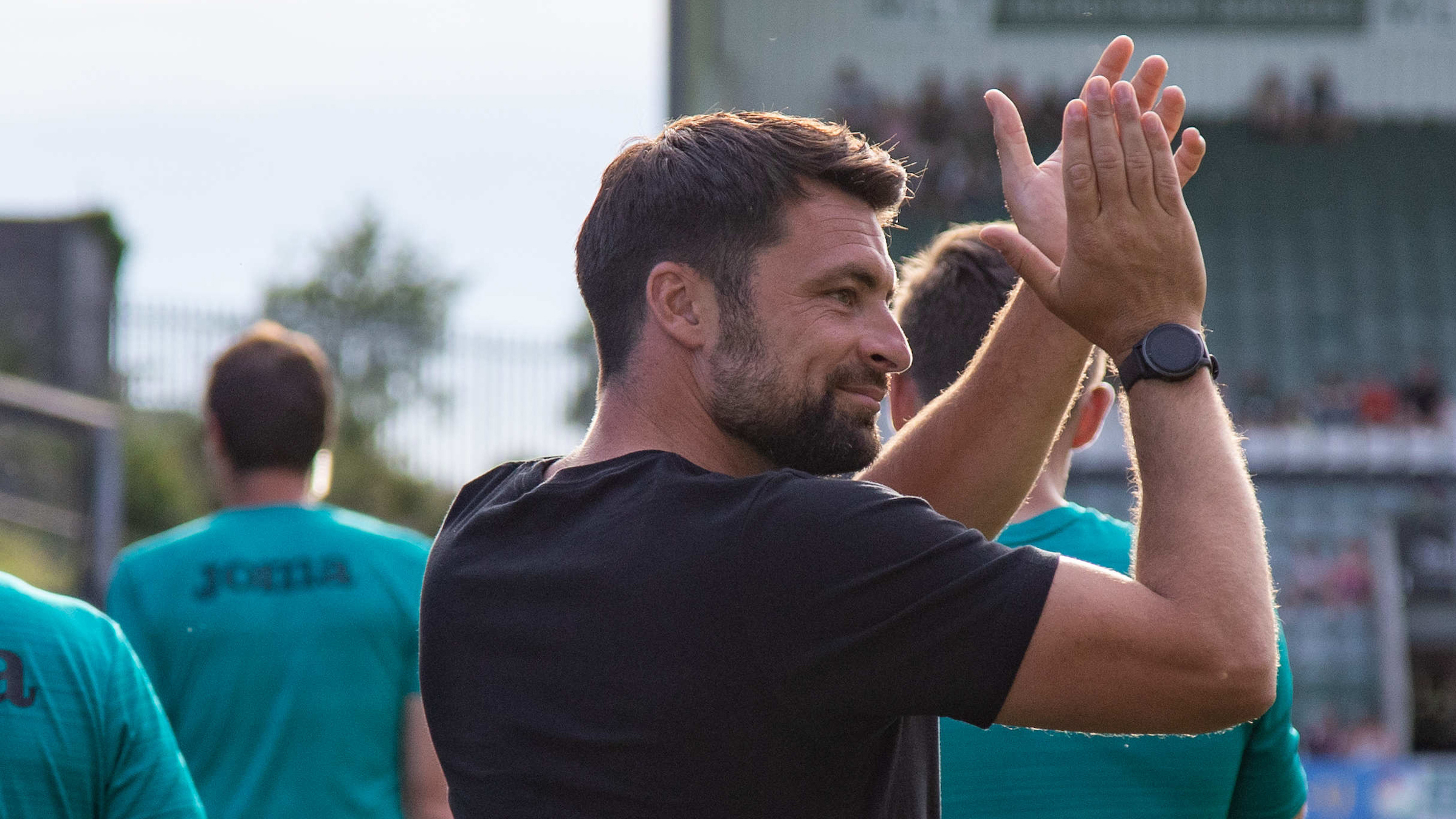 Russell Martin believes playing in front of fans for the first time in pre-season marked a good staging post in Swansea City's preparations for the new season, and praised his medical and sports science staff for the excellent physical shape his squad is in as the 2022-23 campaign nears.
The Swans drew 1-1 at Plymouth on Tuesday night at Home Park, having previously played a trio of friendlies behind closed doors at their Fairwood training base.
Joel Piroe had given the visitors the lead with a spectacular volleyed finish, before a late Ryan Hardie strike levelled matters.
Head coach Martin was pleased by a number of aspects of the display – particularly the control Swansea had prior to a raft of substitutions by the two sides on the hour – but also knows there is inevitably plenty still to work on.
Nevertheless, the Swans boss was happy to see his side playing in front of the Jack Army again – with some 200 making the long journey to the south west – as well as the conditioning of his squad.
"I think you could sense a bit of that on the bus coming in, there was a sense among the guys of 'it is back now'," said Martin of playing in front of fans again.
"We've had that experience of travelling away, staying away from home and coming in on a matchday again, and of course that makes a difference.
"The behind-closed' doors friendlies serve a purpose, without doubt, for a few reasons. Our pitch is not ready at the stadium, but we do not want to be doing a huge amount of travelling because we do an awful lot of travelling during the season itself.
"We have chosen two away games so we at least expose ourselves to that again, but we did not want too much of it as it is physically demanding.
"Also, we have brilliant pitches at Fairwood that allow us to experiment and look at things. So, they serve a purpose, but obviously you cannot replicate what we got here in terms of the crowd and an atmosphere.
"It was good for us, as I have said there is plenty of stuff for us to work on. There is a lot to be excited about and there is a lot to be frustrated about. We have a lot of young men in our squad and that is part of the nature of helping them develop and improve.
"But we have to be relentless in our pursuit of being better than we were last season. It's that simple.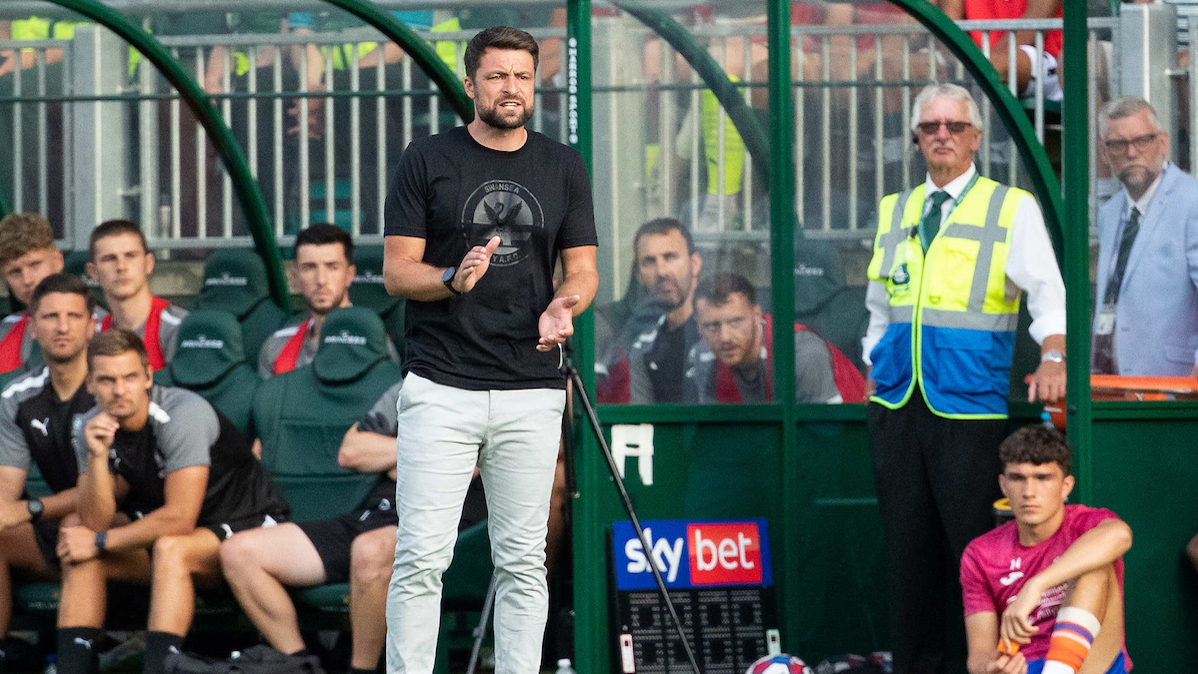 "We are certainly in a better place than we were last season (in terms of being ready for the new season), we weren't even here at this stage last season!
"Physically the players are definitely in a better place than last season in terms of being conditioned for the way we want to play. We are pleased with where we are at,
"We also got to see the fans again, and I know a lot of the boys took the time to go over and see them for pictures and autographs and it was great to see them again."