Russell Martin keen to find balance between composure and aggression
16th December 2022
First team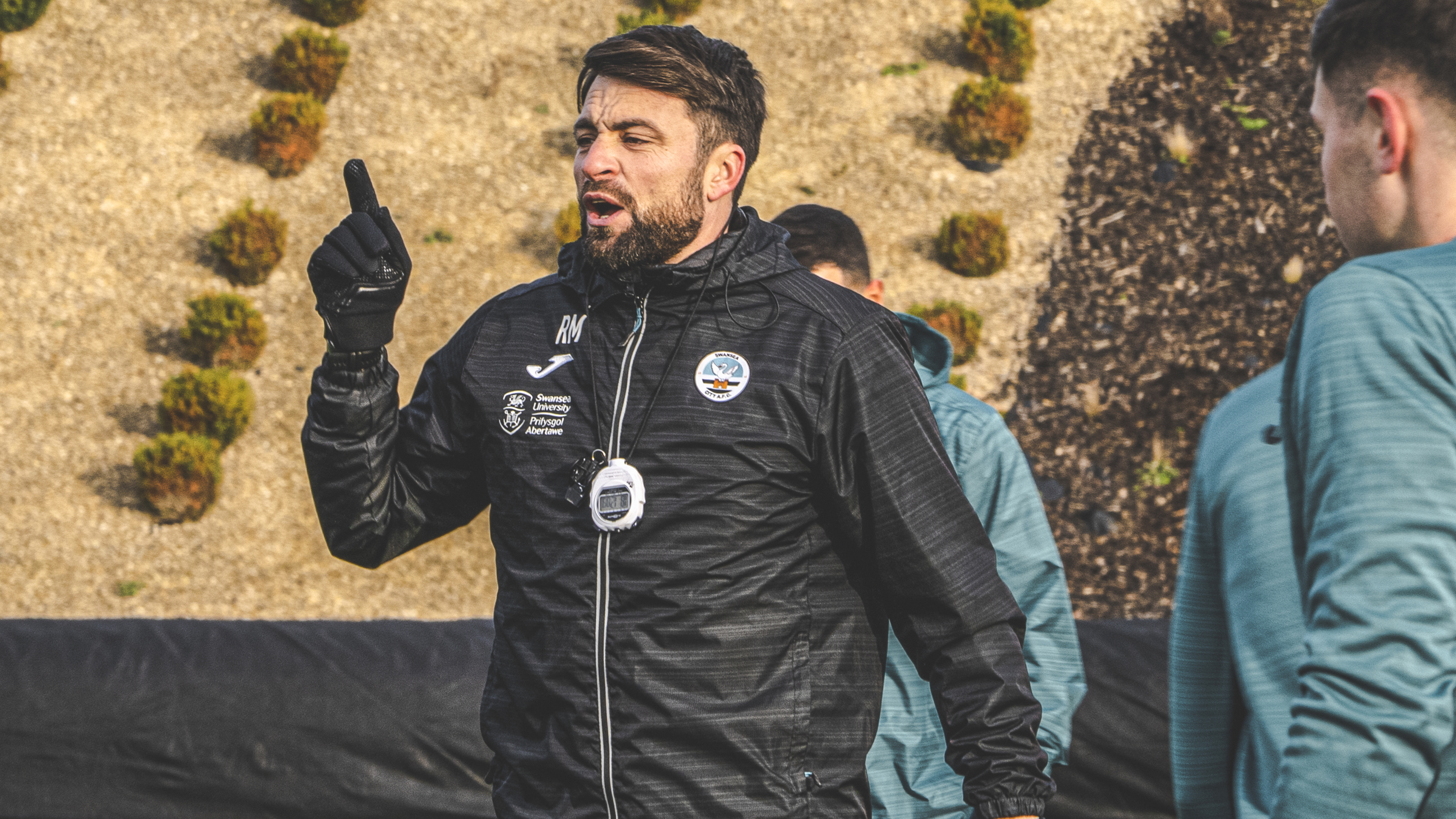 Head coach Russell Martin believes finding the balance between composure and aggression will be key for Swansea City.
The Swans head to face Coventry City on Saturday on the back of a home defeat to Norwich City.
That 1-0 loss to the Canaries – on the weekend Championship action resumed – saw the Swans pay for a slack start defensively, and then suffer the frustration of being unable to make the most of their domination of much of the remaining 89 minutes.
It means Swansea are winless in six, although they have lost just two of those games and remain just three points off the play-off places.
Martin admits there is a sense of disappointment that recent performances – some of which he believes have been better than during the sequence of five wins in six games that catapulted the Swans up the table – have not gone rewarded.
But he is confident things will soon click into place for his side, once they find that balance between the calmness and accuracy required to build play, and the aggression to make the most of key moments in either box.
"We were pretty good for much of the game, but we conceded a sloppy goal and we should score at the other end. We should score more than one, really," said Martin of the Norwich game.
"So there is frustration, and the guys have used that frustration well in training this week.
"I think some of our performances in these last six games have been better than in the previous six, where we won five of them, or whatever it was. That's football sometimes.
"It's been very competitive in training, and that edge is growing all the time.
"I think sometimes, when you are asking the guys to be so calm and accurate with the ball, it's about finding the balance to have that aggression and ruthlessness to be killers in the final third.
"You have to be clinical. So many times we show great courage in terms of what we do in the build-up, but we also have to show that courage and that willingness to run and go to make things happen or for someone to throw themselves at something. You have to not be afraid to miss, or to fail.
"It's a very difficult balance, because in those big moments you have to change the mentality from being really calm to being really aggressive, but still being clean and clinical.
"We have not found that balance in the last five or six games, but when we do there are going to be some special moments and the edge in training is only going to help that."