Russell Martin keen on securing Kyle Naughton's future after milestone appearance
20th March 2022
First team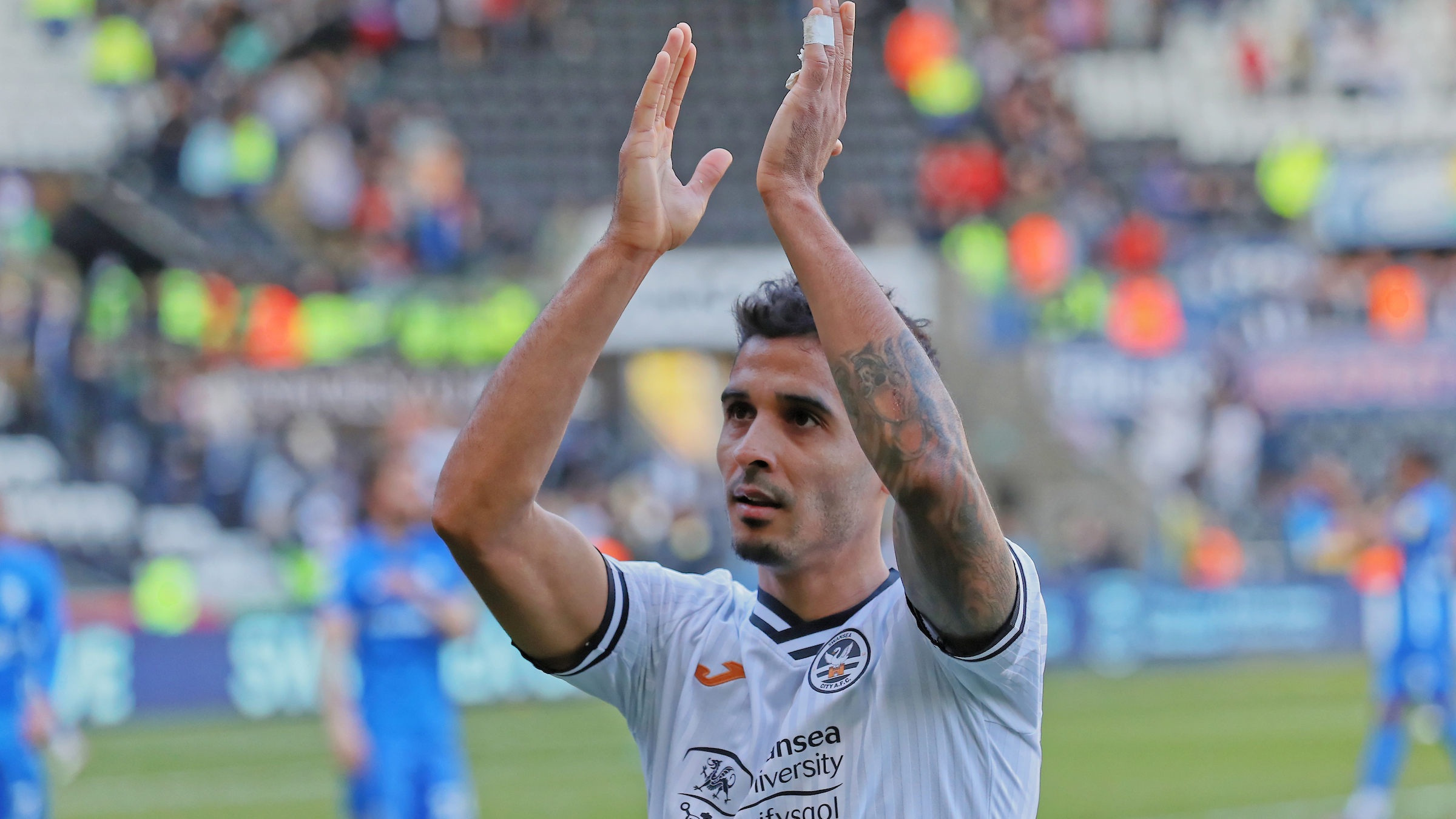 Russell Martin has designs on making sure there are plenty more Swansea City outings to come for Kyle Naughton, after the defender made his 250th appearance for the club against Birmingham.
Naughton joined a select band of players to reach the landmark figure, he is one of fewer than 50 players to achieve the feat, as he helped the Swans to a clean sheet and a point against the Blues.
The 33-year-old has been with the Swans since joining from Tottenham in January 2015, and he has enjoyed an outstanding campaign playing as the middle centre-back under head coach Martin; relishing the responsibility to build play and attract the opposition press.
Martin had played alongside Naughton during their respective times at Norwich and hailed the way in which the defender has matured.
And he is keen to secure the future of the former England Under-21 international.
"Kyle is a special player, and he is a special guy," said Martin.
"He is so important with the presence he brings to the team, the way he plays, the way he trains, the way he looks after himself. He is excellent.
"First and foremost he is a great person, he has served this club so well over many years, he has played in a number of different positions, with different styles and different managers.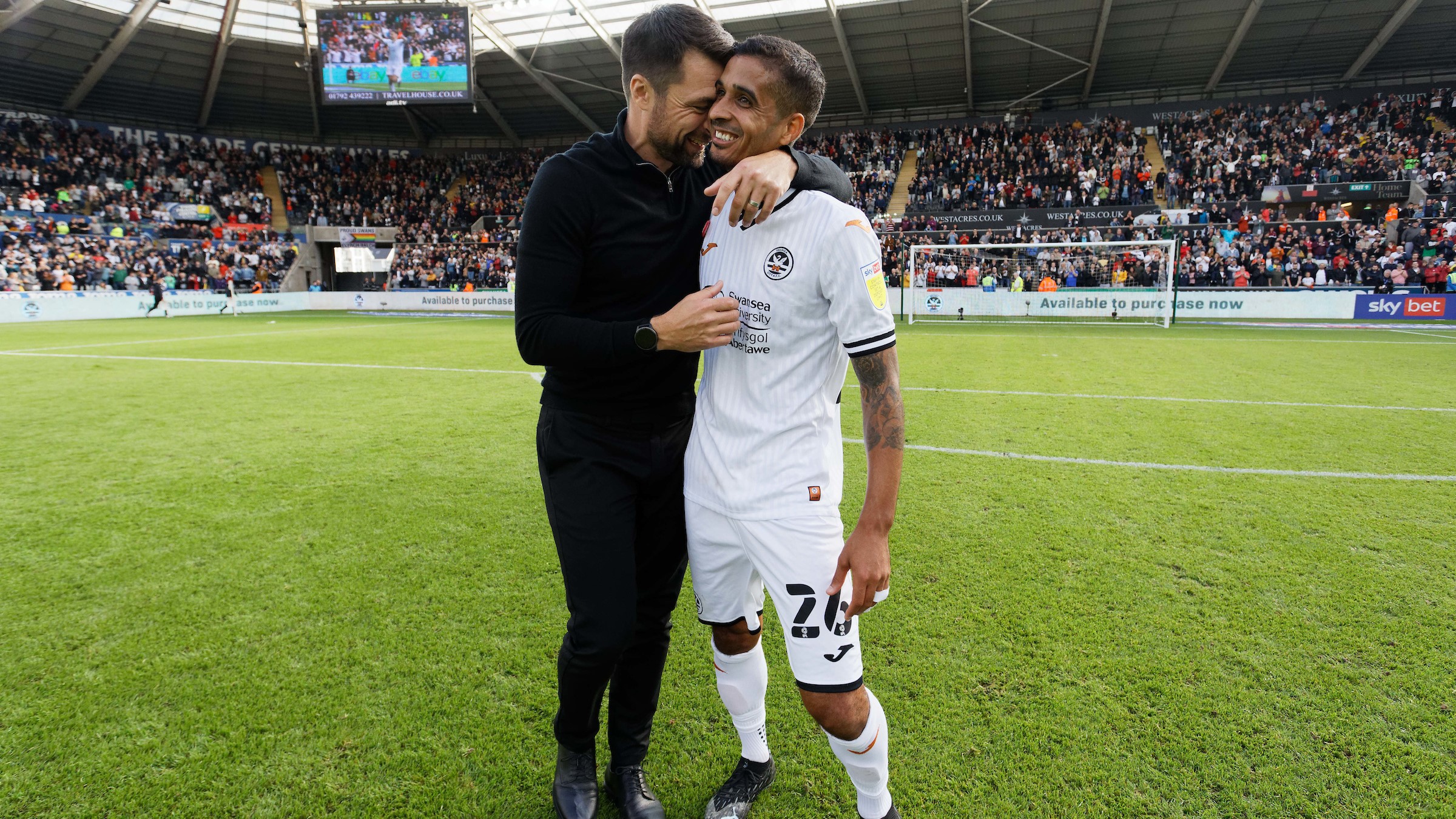 "If you are around after working under so many managers, and having that longevity, it can be very easy to be taken for granted. But really it should underline his importance and how good he is.
"We don't take him for granted, I am sure the supporters don't, because he has been incredible this season.
"He loves it here, his family love it here and he is settled. I think he would find it hard to see himself playing anywhere else now.
"We have to make sure that at some point very soon we tie him down for next season because you cannot understate the value of people who know the club and are connected to the club.
"Hopefully we will do that soon and get the opportunity to discuss that with the owners and get it done as quickly as we can."