Russell Martin | Kyle Naughton is a key player in a system where he is flourishing
4th March 2022
First team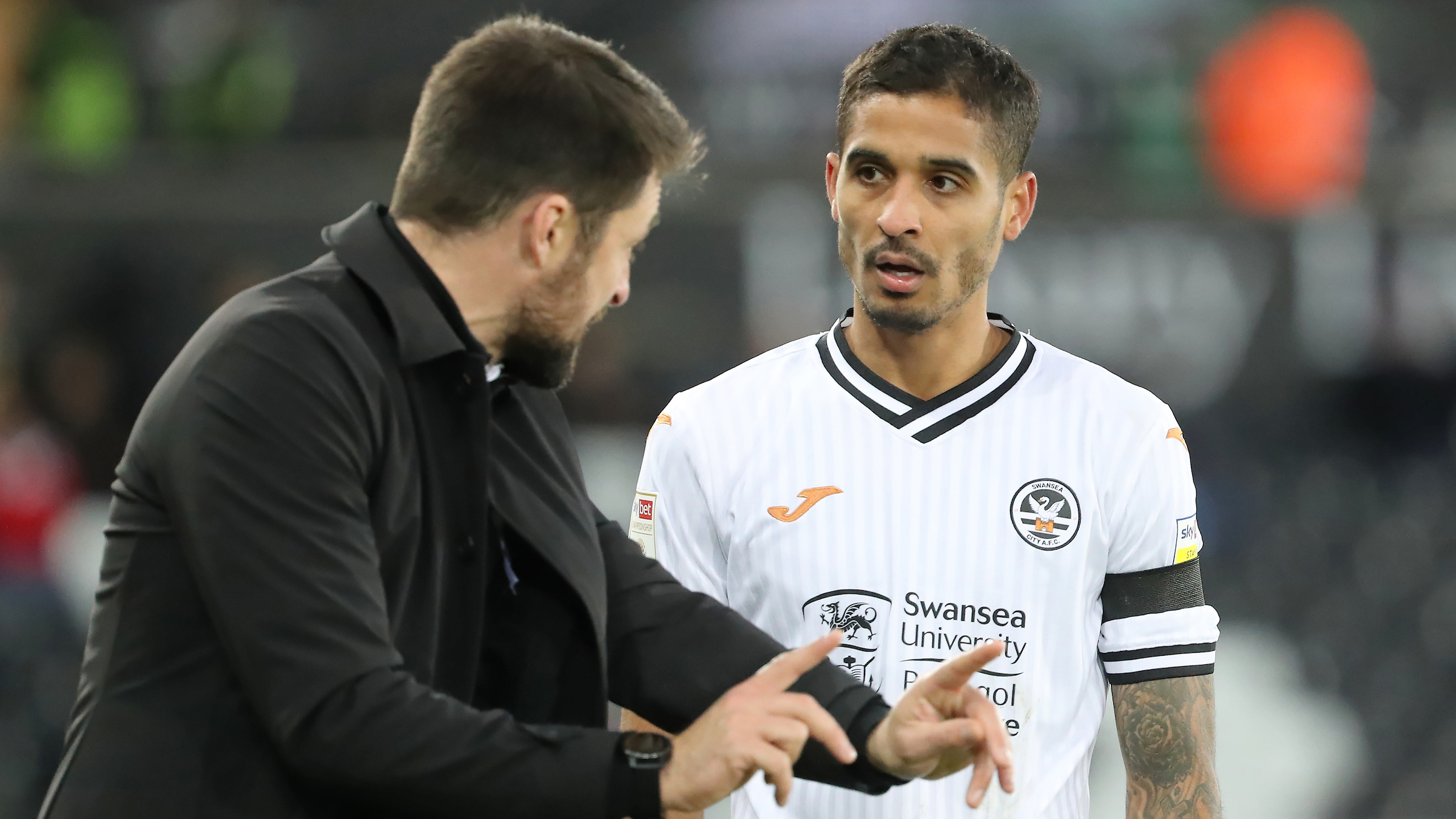 Russell Martin has heaped praise on Kyle Naughton ahead of Swansea City's home match against Coventry City this weekend, describing the defender as a key figure in their gameplan.
Naughton and Matt Grimes are the last remaining players in the squad who were involved in the club's Premier League years, and head coach believes the centre-back's experience and know-how - both on and off the pitch - is key to his team.
But it is the 33-year-old's willingness to adapt to be able to thrive in a new style which had impressed the Swans boss most.
"Kyle Naughton is very important to what we want to do," Martin explained.
"He's been a big loss these past few games. Ben Cabango's done well in there, but it means we lose Ben from his best position as well.
"Kyle is an exceptionally gifted footballer. He's such a great person to have and he brings a calmness.
"He is one of our cultural architects, and it's important to have experienced players who really believe in what they're doing and what we're doing because it helps the people around him.
"When you have Kyle Naughton playing, you have a better Ben Cabango, a better Ryan Manning, a better Flynn Downes, a better Matt Grimes … I could go through the team.
"I think the players will tell you how important he's been for them, and for me as a manager and us as a staff he's been brilliant, because everything we've asked him to do he's been willing to take on.
"Hopefully he's in a system where he can really flourish and really enjoy what he's doing. He's towards the later stage of his career but he's got a lot left to give."