Russell Martin pays tribute to pair ahead of Swansea City farewells
6th May 2022
First team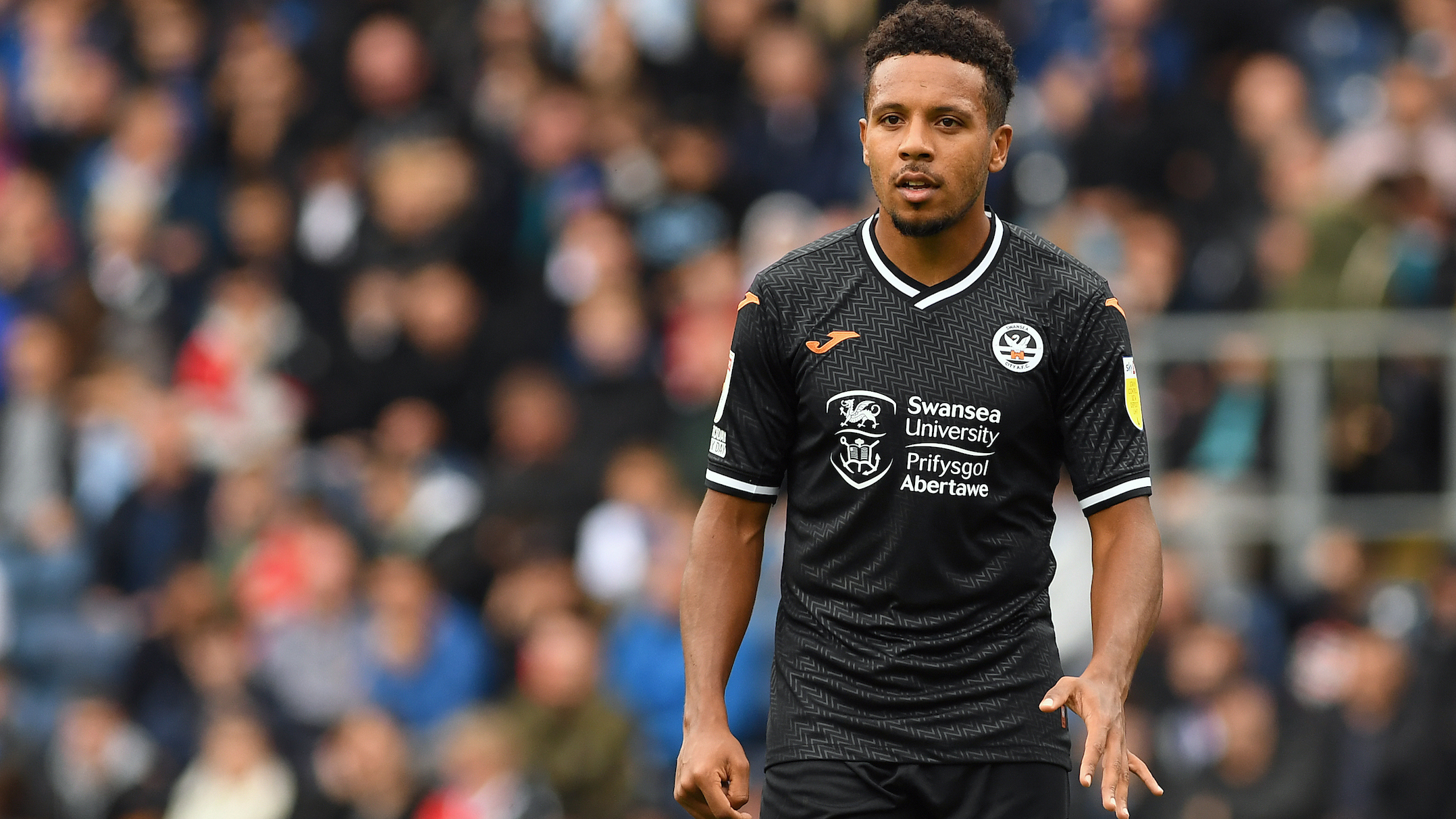 Russell Martin has praised the professionalism of Korey Smith and Ben Hamer as the pair prepare to say their farewells to Swansea City.
Head coach Martin confirmed midfielder Smith and goalkeeper Hamer will leave the Swans when their contracts expire over the summer when speaking at Tuesday's player awards evening.
Smith has made 66 appearances for the club since joining as a free agent in the summer of 2020, and helped the Swans reach the play-off final last term.
Hamer, meanwhile, joined from Huddersfield in January 2021, and was also part of the play-off final squad. He has made 23 appearances in total.
Martin will be sad to see Smith and Hamer leave, and had nothing but kind words for the duo's approach to their work, but honestly acknowledged that the need to continue to develop the squad and his style of play inevitably means not all players can be part of his long-term plans.
"We have been chatting with them both about their situations since January, and the understanding of the financial capacity we have for next season," he said.
"They are both leaving and we will be sad to see them go because of how they are culturally around the place, and what they have given us.
"Korey has played in a number of positions and done brilliantly in all of them, he has really added value to the team and really helped the young guys on the team.
"He has never let anyone down, he is a great team player and he goes with our best wishes. I have no doubt he will be a great team-mate and a real good player wherever he goes next.
"With Ben, he has probably been one of our most important players when you consider when he came into the team.
"We had had a difficult start to the season, he had been ill with Covid when we came in.
"But he brought a real experience and real calm, and the way he handled himself was incredible.
"He has been huge for us, and I told him just the other day how much we appreciated how he has conducted himself.
"He helped us grow as a team, to implement our ideas. He took it on so well, and he has been so supportive of Andy Fisher since he has come in.
"Ben has been disappointed to be out of the team, as any player should be, but he has always backed him and he also goes with our best wishes.
"We are grateful for what they have both given us, and we hope moving forward they will look back on their time here and reflect that they have helped us put the foundations in place for what we want to do.
"Sadly, it (players leaving) is part of football. For us to be able to move forward with what we want to do, we cannot take everyone with us.
"We have to lose some things so we can gain in other areas.
"But they have been exemplary professionals, they have been great team-mates, great people and we wish them the best."