Russell Martin | Playing with courage and togetherness is key
23rd October 2022
First team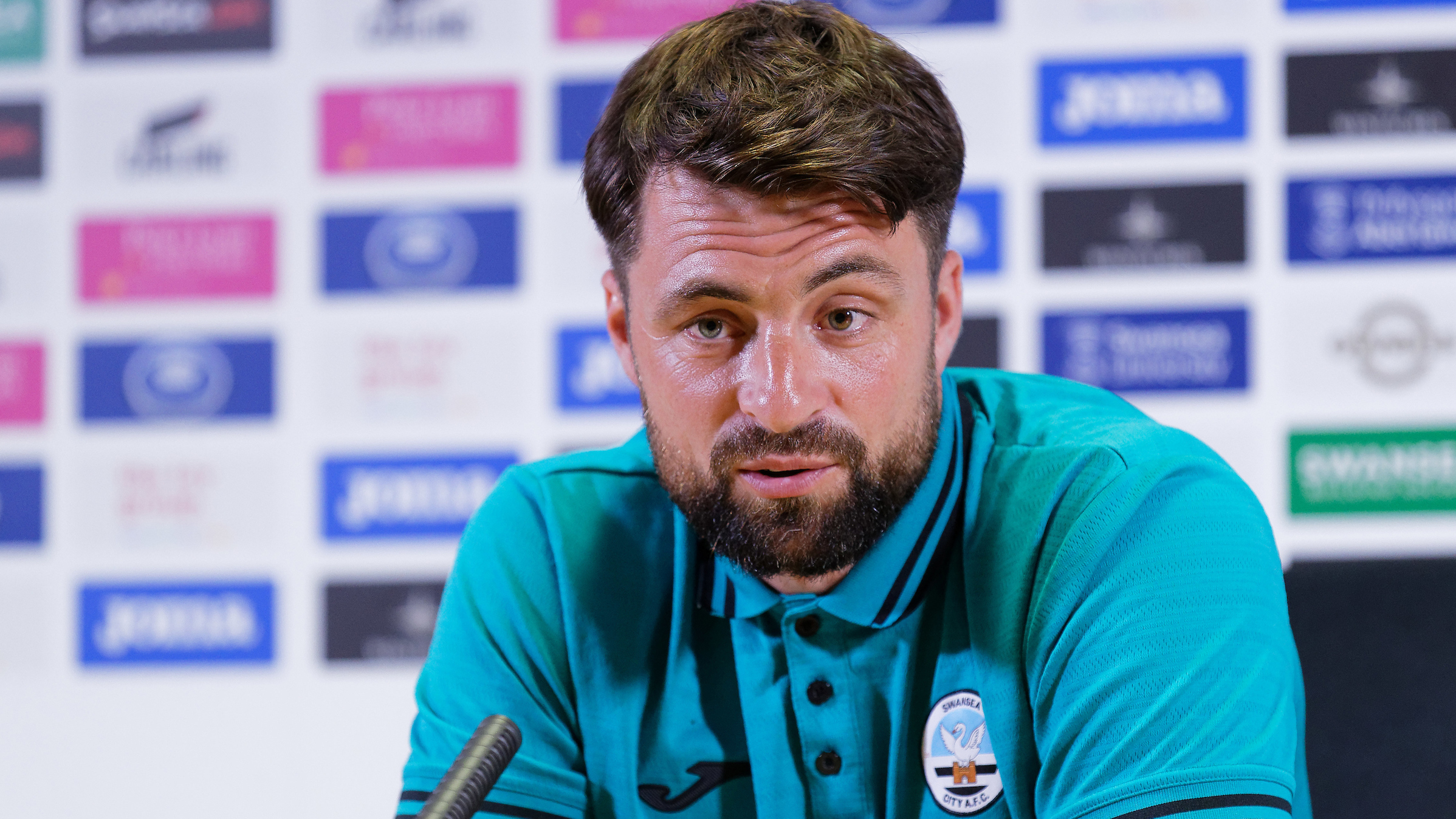 Head coach Russell Martin wants his Swansea City side to continue to show courage and togetherness as they look to continue their good run of form against fierce rivals Cardiff City this afternoon (12pm).
The Swans, buoyed by their comeback from two goals down to claim victory on Tuesday night against Reading, entered the weekend lying seventh in the Championship table having won five of their last six games.
They also claimed a first-ever league double over Cardiff in last season's pair of derby fixtures, but the Swans boss is mindful that the hosts face a much-changed visiting squad under the guidance of a new manager in interim boss Mark Hudson. 
And he wants his side to continue to show the qualities that have sparked a sequence of results registering 19 points from the last 27 available when they take on their fierce rivals.
"The biggest challenge for us is to keep the recent form going, in terms of character and belief," he said.
"The courage they're playing with is incredible and I hope we can maintain that. It's our job as a group of staff to ensure they are ready and to help them not get caught up in the occasion.
"They were great games for us last year. Both games turned into games we wanted them to be really. The players managed the games brilliantly.  
"I think it's the most important thing for anyone at this club. The supporters at the club are watching these young men grow and the team grow together, improving together.
"This is another challenge for a lot of those young men to do it in an occasion like this in the way that they can. It's going to be another great step for them. 
"That's the biggest challenge really is to continue what they have been doing and what has brought us a lot of success on the pitch, and do that in a different atmosphere. 
"The Cardiff team is very different to the team they had out last season. They have a lot of new players and a new manager.
"He is a manager [Mark Hudson] who has played in these games as well. I'm sure he'll be making sure they understand what these games mean. 
"They have some good players they have signed. They have more athleticism than they did last season, for sure.
"But the focus is on us, and it always will be. We've done the same preparation for them as we've done for any other game. 
"It's going to be a really good game to look forward to. It's exciting for us and the supporters. If we can continue what we've been doing at home recently the guys will shine".